The PRO Desktop 3.8 update brings two essential features aimed to significantly simplify interaction with Ajax products for security companies and installation engineers:
Cloud Signaling delivers events to the third-party CMS software directly from Ajax Cloud without installing Ajax Translator on the security company's premises.
One-Time Deactivation excludes a device for one arming period, during which it does not notify about alarms or malfunctions and does not execute scenarios.
Also, the update includes design changes in the Control tab — a part of a big change in Ajax interfaces.
Cloud signaling monitoring
Secured data transmission is a priority, and Ajax uses proprietary protocols for every communication session within the ecosystem. Along with the ultimate security of our apps and utilities, we want to make the product much more accessible for our partners. That's why we developed Cloud Signaling — a service for communication between Ajax systems and third-party monitoring software without dependency on the partner's infrastructure.
Cloud Signaling processes all the data right on Ajax Cloud and sends it directly to the CMS receiver. From now on, there is no need to install extra utility programs like Ajax Translator on company premises.
The feature is available with PRO Desktop 3.8 and contains SIA DC-09 (ADM-CID) protocol support. With future updates, the list of supported protocols will be extended.
How Cloud Signaling works
Security companies need the PRO Desktop app and a company account to configure Cloud Signaling. The settings are wrapped into an intuitive and user-oriented design. No need for programmers — everything is available out-of-box, even on a laptop.
Only an employee with a Senior CMS Engineer role has rights to configure Cloud Signaling and change receiver settings. To add a receiver, an employee should open the Company module, clicks the Cloud Signaling menu, and then click Add Receiver.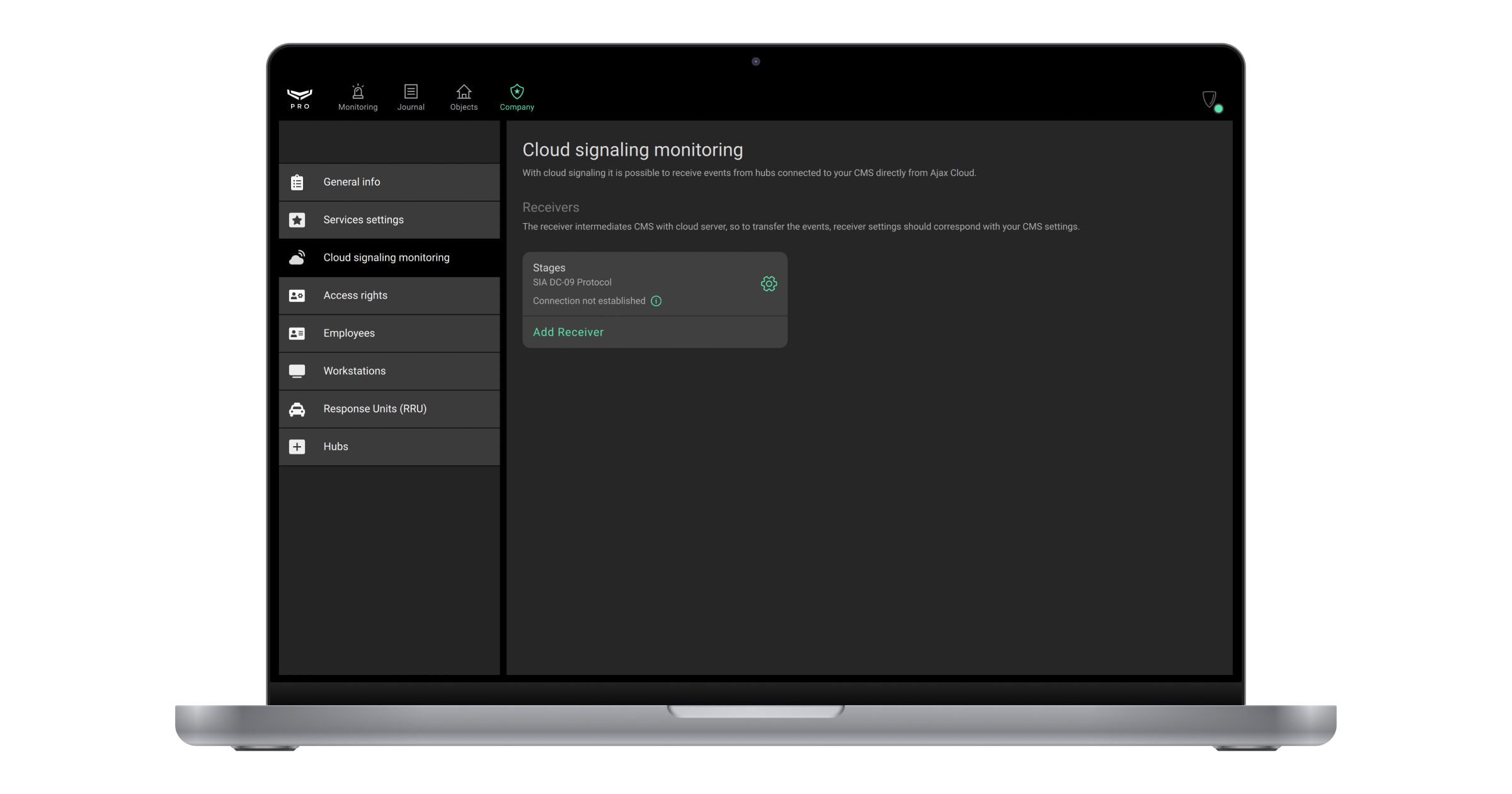 An employee should specify the receiver name, primary IP address, and port to establish the connection. Other settings are optional (e.g. secondary address or additional encryption) or configured by default but can be changed if required — from any machine at any time.
Also, Cloud Signaling always expects message receipt confirmation from CMS. If the server does not receive confirmation, it reports communication loss.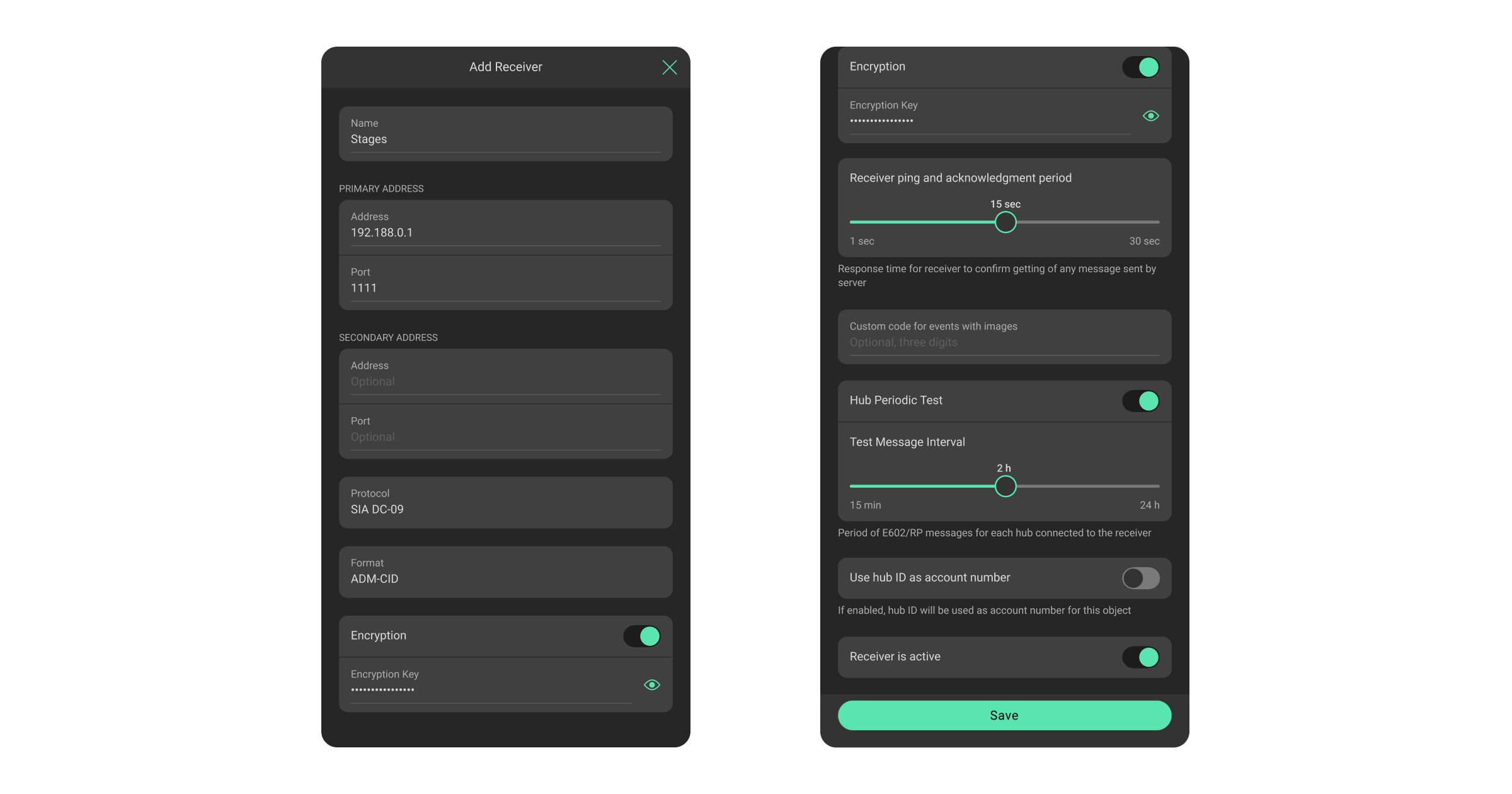 👉 Learn more about adding a receiver
One-Time Deactivation
The Ajax system already has a Temporary Deactivation feature for excluding devices from the system. Deactivation may be necessary if the device is incorrectly installed or configured, lost connection with the hub, or malfunctioned. The feature name confused installers: it was considered a "one-time" deactivation. So we have decided to bring some clarity.
First, we changed the name from Temporary Deactivation to Permanent Deactivation. To include a permanently deactivated device back to normal operation mode, the installer must manually disable the feature in the settings of each device.
And for short-term deactivation, we have developed a One-Time Deactivation feature. It allows to disable the device's enclosure status notifications or exclude it from the system for one arming period. After disarming, deactivation turns off automatically, and the device operates as usual, notifying users and the security company about alarms and events.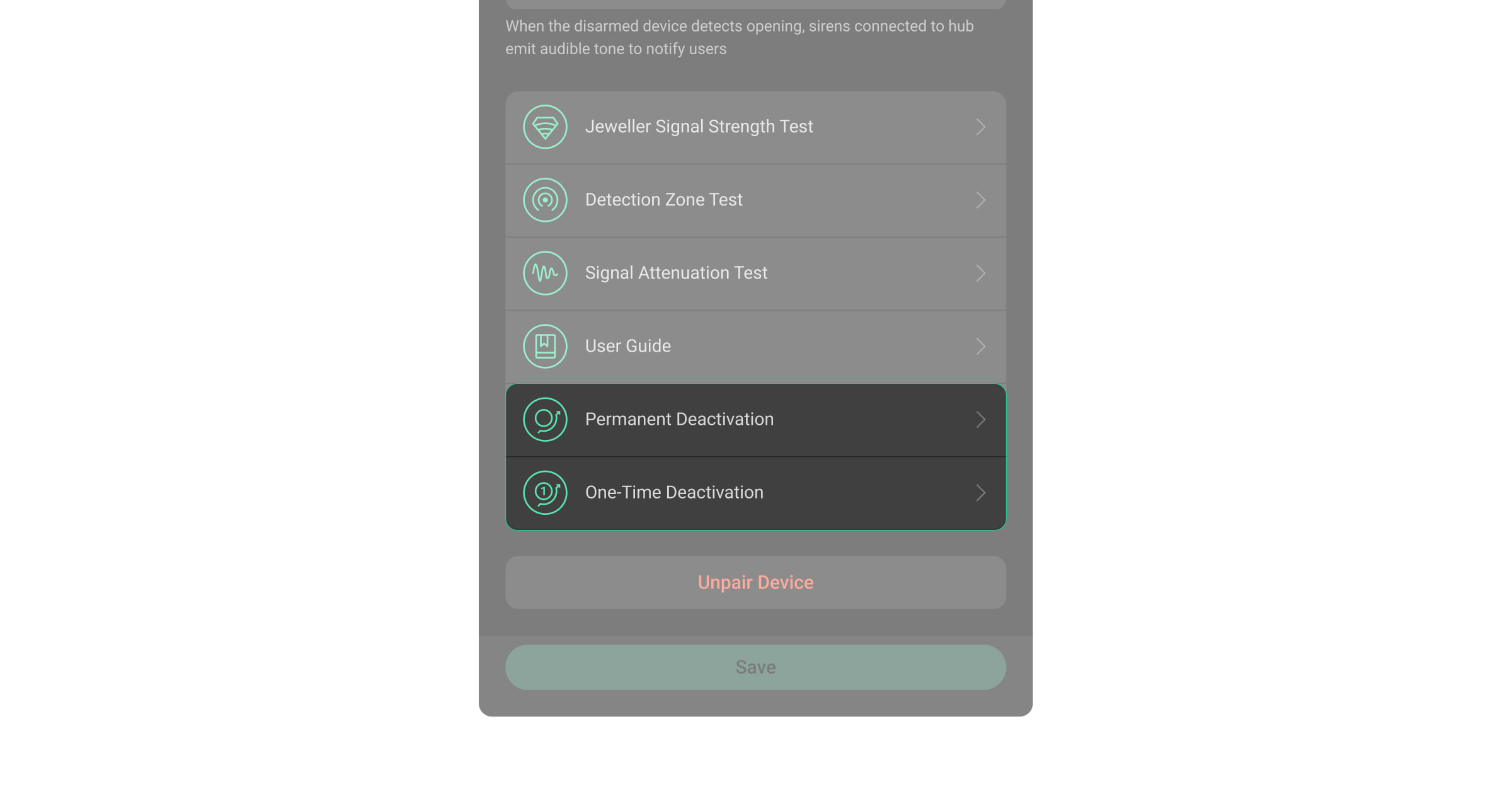 👉 Learn more about One-Time Deactivation
Control tab update
We have updated the Control tab design. The security mode icons are now bigger, and the interface is more intuitive. All Ajax apps become more comfortable, echoing common visual patterns under one design system.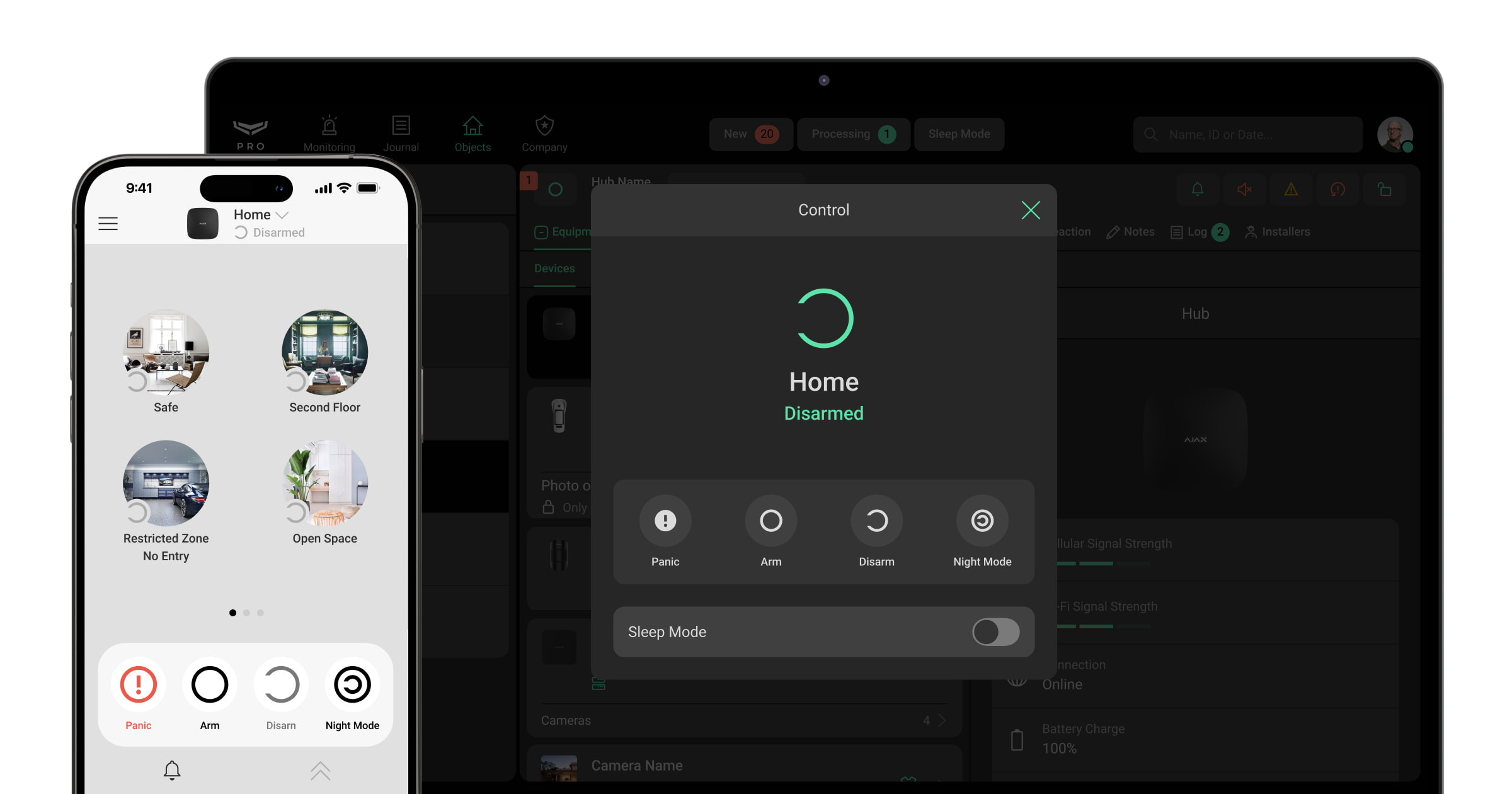 👉 More about design changes in Ajax apps
How to get the update
If you have a previous version of PRO Desktop, the app will offer an automatic update.
👉 Learn more about PRO Desktop
Multilingual Ajax Technical Support is ready to answer any questions 24/7/365:
* E-mail: support@ajax.systems
* Telegram: @AjaxSystemsSupport_Bot