Uniview is one of the most popular video surveillance systems on the market. Uniview devices secure thousands of homes, offices, shops, hospitals, and even cities: Troyes in northern France or one of the most densely populated areas of Seoul, Gangnam. You can now view Uniview video streams in the Ajax app.
Why connect video surveillance?
With an integrated security system you can check at any time whether the stove is turned off, where is your cat, whether the children are back home, or what triggered the motion detector alarm. Ajax helps to create such a system using cameras, detectors, and home automation devices. And you can control it from anywhere in the world with a free app.
How does it work?
Using the Ajax app, you can watch streams from Uniview cameras and DVRs and pause them to take screenshots.
The connection is extremely simple:
1. Log in to Uniview account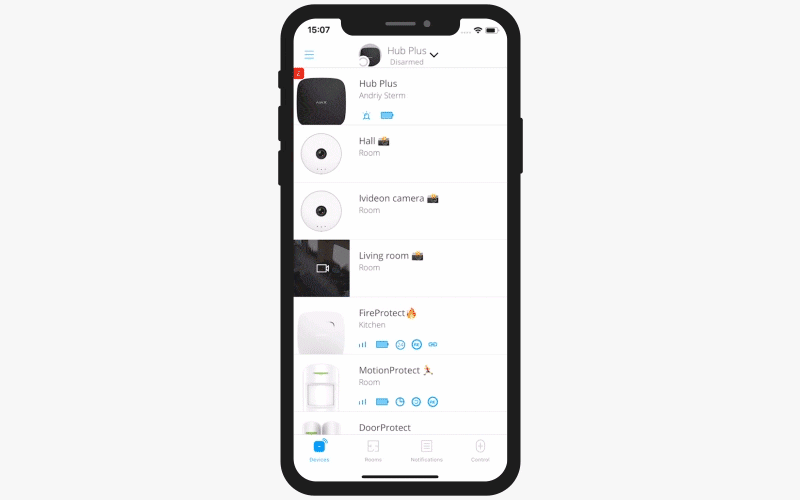 2. Choose which cameras (or DVRs) will be available in the Ajax app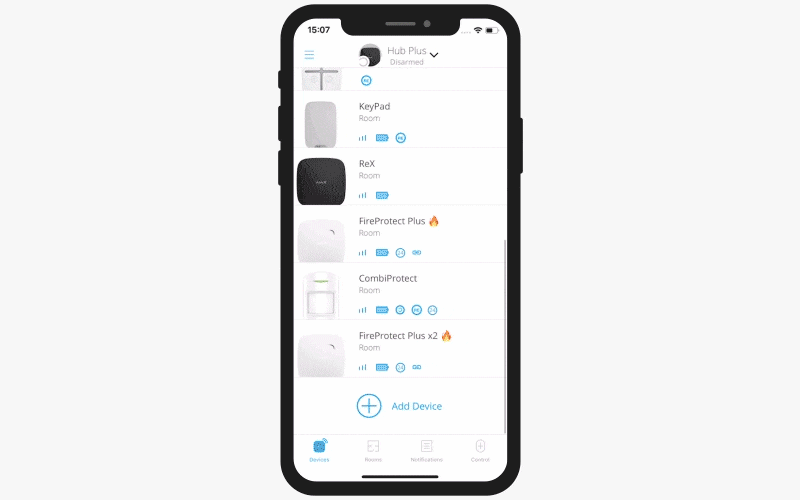 Detailed connection guide is available in the Support section of our website.
How to connect more cameras to Ajax?
You can connect up to 10 cameras and video recorders to Ajax with Hub, up to 25 devices with Hub 2, up to 50 devices with Hub Plus, and up to 100 devices with Hub 2 Plus. And if you need even more cameras — try DVRs. The application will treat each video recorder as a single video surveillance device regardless of the number of cameras linked to it. Even if there will be more than a hundred cameras, you can still switch between while watching the stream.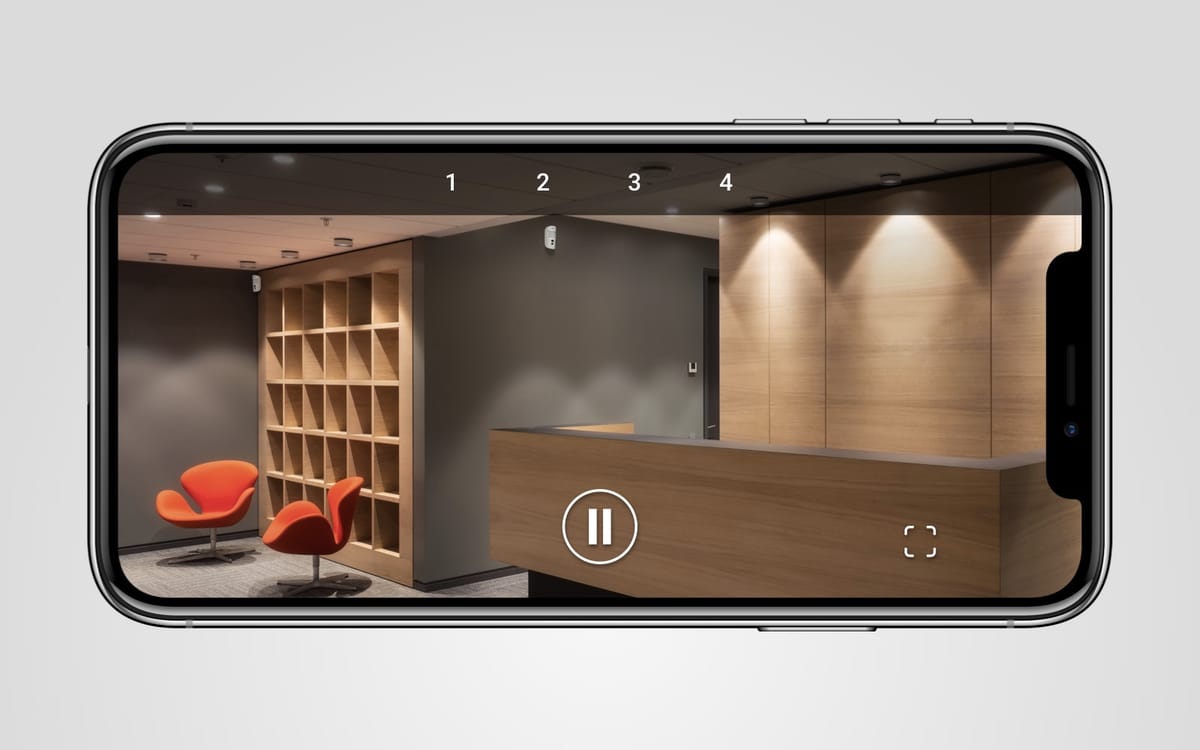 How does Ajax protect your personal information?
The streaming process is encrypted and we never save it on our servers. Here is how it goes. First, the stream from a camera or a video recorder is broadcasted to the Uniview cloud. Then, it is transferred to the Ajax application using Uniview SDK. Only you and the users with the corresponding rights can access the video streams within the Ajax app. To illustrate:

Note that the Ajax app does not store your Uniview account information.
Read also: