The security system manufacturer will coordinate educational programs, furnish laboratories, and participate in creating TechnoHub KPI
Ajax Systems, National Technical University of Ukraine "Igor Sikorsky Kyiv Polytechnic Institute", corporation "Science Park "Kyiv Polytechnic" and LLC Innovation Holding "Sikorsky Challenge" have signed a cooperation agreement, and are looking to support young engineers within the curriculum and during the extracurriculum time.
Cooperation is to begin with the Department of Acoustic and Multimedia Electronic Systems. In particular, a laboratory will be furnished, dual education system will be implemented, and advice on the content of the Educational program "Electronic multimedia systems and the Internet of Things" will be provided.
The company will also participate in the opening of TechnoHub KPI which is planned for the future.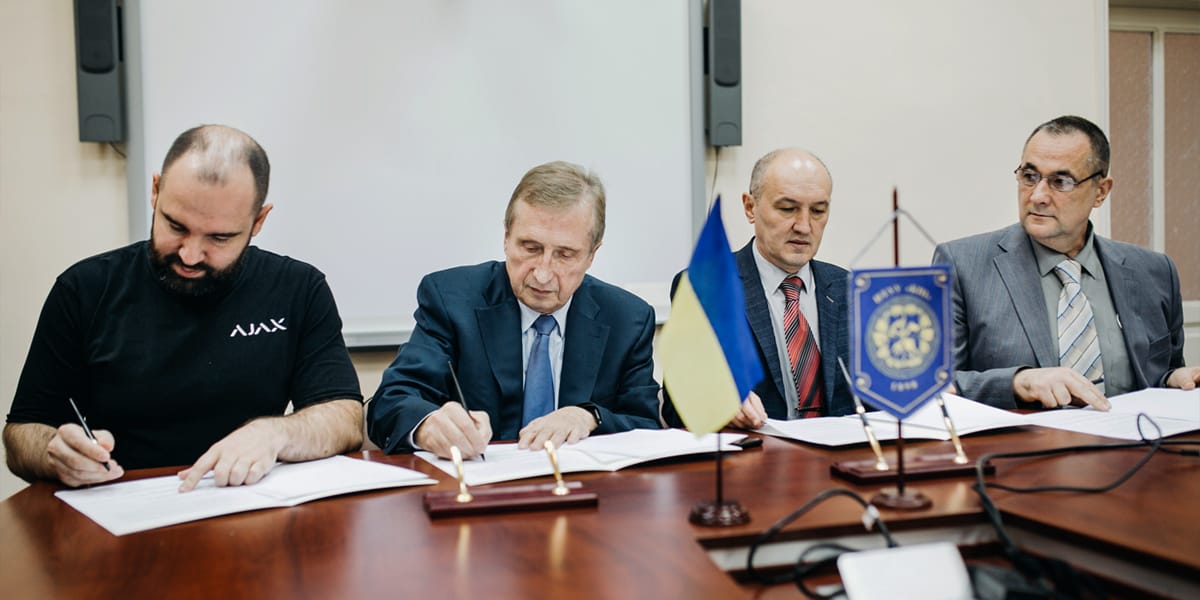 When I was a Kyiv Polytechnic student, I gained inspiration from engineering and got frustrated by its decline at the same time. Like the majority of us, I was planning to get my diploma and move to Germany. As time passed, however, it became clear that Ukrainian engineering potential is not inferior to the same abroad. A large portion of Ajax Systems R&D team today consists of the Kyiv Polytechnic graduates who work upon creation of world-class products.

There are companies in Ukraine that are in urgent need of young talented engineers. So, within the framework of this cooperation we plan on implementing various initiatives: laboratories, practices, meetups, company visits, R&D challenges, to promote the development of new Ukrainian engineering together.Aleksandr Konotopskyi, СЕО of Ajax Systems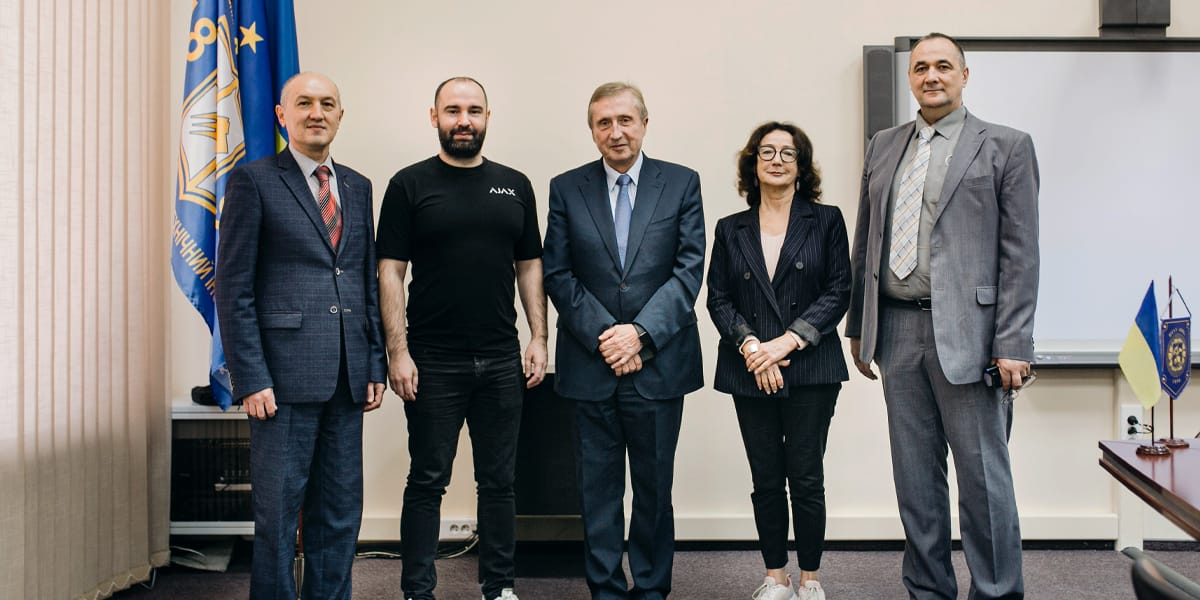 We spread our knowledge and expertise. The University has created a complex approach that is unrivaled in Ukraine, from supporting students' ideas to introducing projects to the market. As many as 14 higher educational institutions all over Ukraine have already joined the program.

It is long since we shifted away from solely professorial evaluation of projects, and we are trying to involve more successful Ukrainian companies in upgrading the educational process. Today we cooperate with the vast majority of Ukraine's top IT companies.

We see cooperation with Ajax Systems as a promising partnership to motivate young engineers to develop new advanced projects in Ukraine.Mykhailo Zgurovsky, Rector of Igor Sikorsky Kyiv Polytechnic Institute
Ten years ago Kyiv Polytechnic team was just starting work on the ecosystem to promote the development of student engineering projects. Joining efforts and opportunities with Ajax Systems will allow for implementation of practical steps towards improving Ukraine's competitiveness in IoT and other innovative activities.