Ajax security systems are upgraded with the multi-subscription function, which means that now one hub can be monitored by several companies. We developed this function in response to a request from network businesses with Ajax security systems installed at many geographically dispersed sites, such as national retail chains. Multi-subscription helps their corporate security departments effectively monitor the work of service providers: installation and monitoring companies.
👉 Ajax as a retail security system
Who benefits from multi-subscription
Retail chains
Hotel and tourism business
Cafe and restaurant chains
Gas station chains
Cottage villages
Residential complexes
Manufacturers
Agroholdings
Clear responsibilities assignment
Suppose your company has 12 properties located in 5 cities. Each facility is connected to the closest monitoring center. In total, four monitoring companies are involved for security, two contractors for the installation and maintenance of security equipment, and a corporate security department, which is aware of what is happening at all facilities. Thanks to multi-subscription, each contractor effectively performs their function — no wasted time and unnecessary communication. Security events and alarms are transmitted simultaneously to all recipients.
The security department controls all facilities, delegating specific tasks to local service providers: alarm monitoring is carried out by security companies, and installation companies do equipment maintenance.
The security department controls:
Work process — changes of security mode (by whom and when), employees' access to specific premises, and viewing streams from surveillance cameras.
Equipment operation — detectors status, failure notifications, and service quality of the installation company.
Alarm handling — reaction to intrusion, fires and leaks, service quality of monitoring companies.
How multi-subscription works
Multi-subscription has been implemented thanks to Ajax Cloud. The cloud server receives alarms and events from Ajax security systems, concurrently transmitting them to the addressees: monitoring software and users' mobile apps.
Ajax Cloud receives events and alarms from security systems, instantly transmitting them to all connected monitoring stations and users.
Ajax Cloud can transmit events to any monitoring control software. Using the Translator utility, Ajax system events and alarms can be converted into event codes of the SurGuard (Contact ID), SIA (DC-09), ADEMCO 685, and other proprietary protocols. A complete list of supported protocols is available at the link.
👉 Learn more about connecting Ajax to monitoring software
With the PRO Desktop app, the transmission of events and alarms to the appropriate recipient can be organized in a few clicks: simply by selecting the required company from the list or by searching for it by email. In addition, PRO Desktop provides extended object profiles, a two-year event log with instant search, and a flexible user roles system.
MotionCam, motion detectors with a built-in photo camera allow you to see what caused the alarm. Thus, the security department can save on unnecessary patrol dispatches of the contractor by canceling the alarm if an inattentive employee provoked it.
When processing alarms in PRO Desktop, an operator has access to all the facility information, photo verifications, and contacts of rapid response units.
👉 Learn more about PRO Desktop 3.0
Multi-subscription in action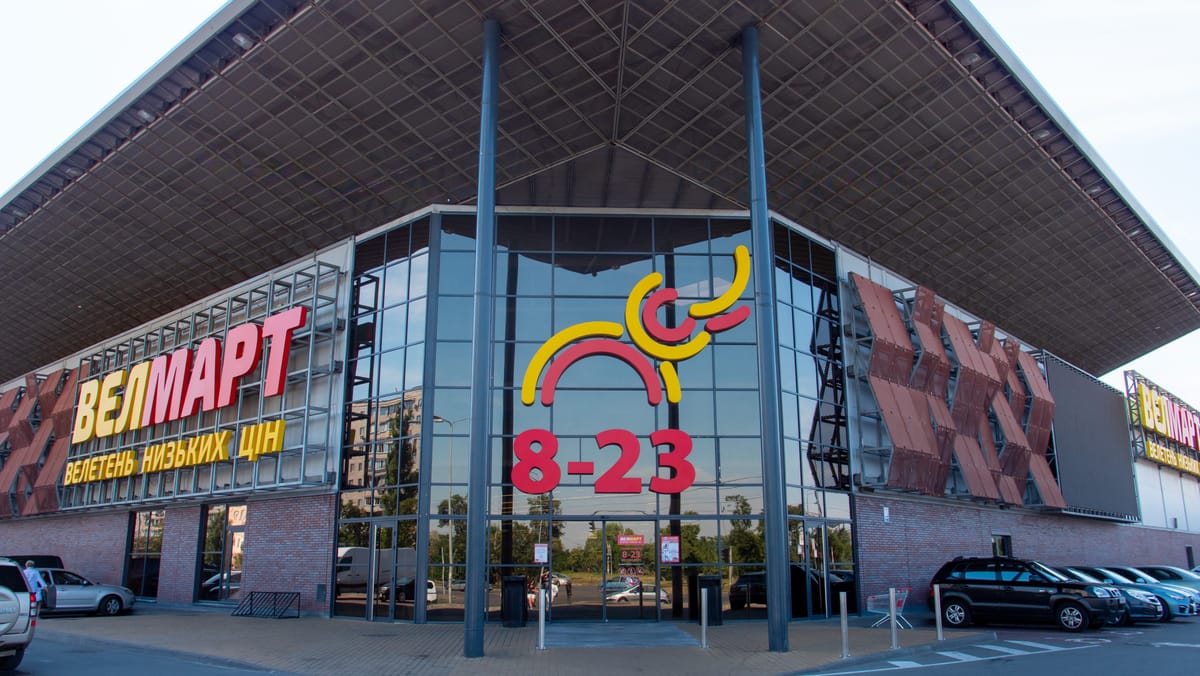 Back in 2019, the Ukrainian retail chain "Velmart" began the transition to Ajax security systems. Today they are installed at 29 sites in different cities, including the company's headquarters. Wireless motion and opening detectors are used to report intrusion, and previously installed wired alarms are connected via MultiTransmitter integration modules.
Employees use KeyPad Plus and mobile apps. In turn, the security department uses the integrated PRO Desktop app.
The company security department ensures facilities protection during working hours, and on non-working hours, shops and offices are monitored by the Security Police.
Multi-subscription eliminated unnecessary communication between the police and the company security department. Thanks to the mobile app, the security department manager is aware of what is happening at the facilities, any time and even being out of the office.
The more we dive into the abilities of Ajax security systems, the more we understand how many processes can be automated. Wireless devices are easy to install and maintain, and apps free up human resources. We practically have eliminated human mistakes. With the multi-subscription function, we always keep the situation under control, knowing that the alarm will be received and processed on time.Vadim Belous, Head of the Security Department.
Smooth start
Another unique feature of multi-subscription is that it allows you to optimize the work of the security department, even with existing contractors, without any hassle. For the PRO Desktop app, you do not need to purchase servers and hire a system administrator. Installation and training of personnel take a minimum of time. You can connect new hubs in a few clicks, and old ones can be transferred without reconnecting. And for any technical questions, the multilingual Ajax support service is ready to answer 24/7/365.
Download PRO Desktop