After an impressive 2016, many "experts" predicted "the syndrome of the second season" for us. These are the people who say that Apple is going out of style every year and wait for the bitcoin to collapse. But we have invited top specialists into our team, increased production, expanded our presence on the international market, and received one of the most important award in the field of security. Now, first things first.
Team
Our numbers have increased — fact, so much so that we will soon have to think about getting an even bigger office. But although we have grown in numbers, everyone still knows each other on a personal basis. We hope it will always be this way.
It's great to see that Ajax attracts talented people. On average, we receive a few dozens responses to each job vacancy. Specialists are attracted by the ambitious challenges they will face, and the freedom they will have to make decisions. This independence allows us to solve problems more effectively.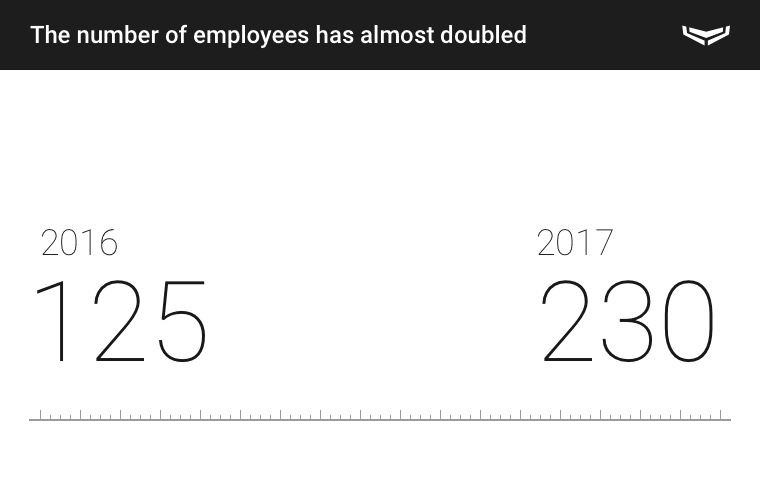 Product
In the summer we released a brand new operating system — Hub OS Malevich. This has been like a tectonic shift for our ecosystem. Malevich allows us to easily and quickly develop and launch new features that extend the functionality of the security system. Thanks to the new OS, we have already implemented two important features — the integration of video cameras and street detectors. Next year, we plan to launch an entirely new version of Ajax Cloud with enhanced functionality.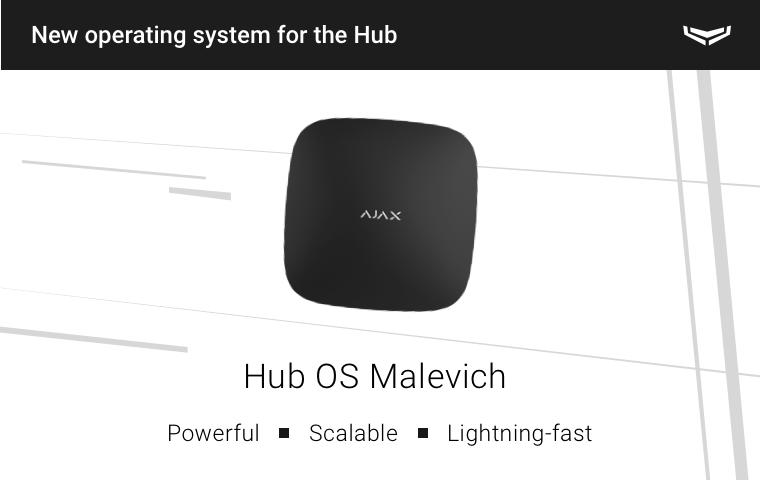 ⚡⚡⚡
⚡⚡⚡
⚡⚡⚡
⚡⚡⚡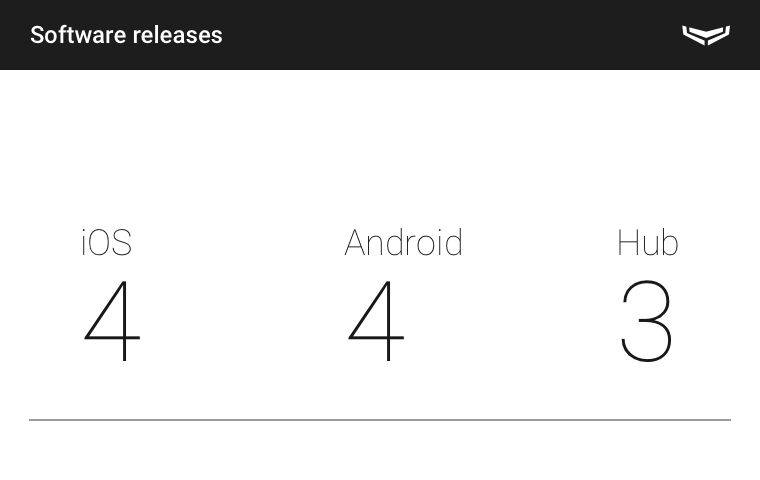 ⚡⚡⚡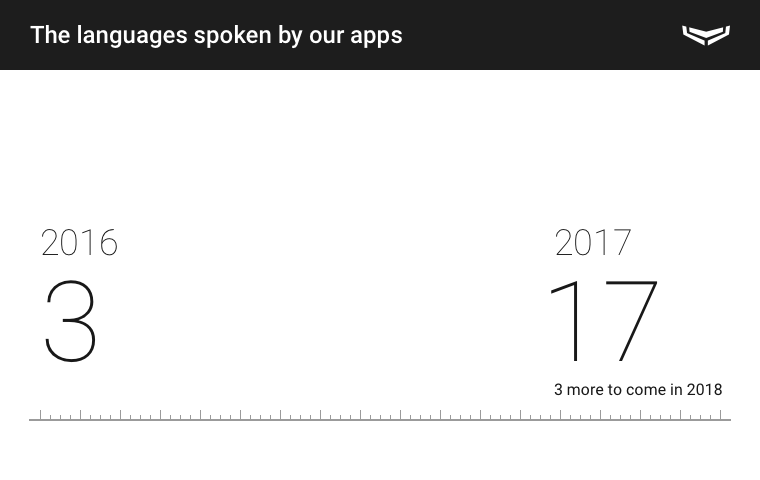 Awards
This year, Ajax has become the most renowned wireless security system in Europe. Moreover, we received awards from the professional community in several countries. What a result!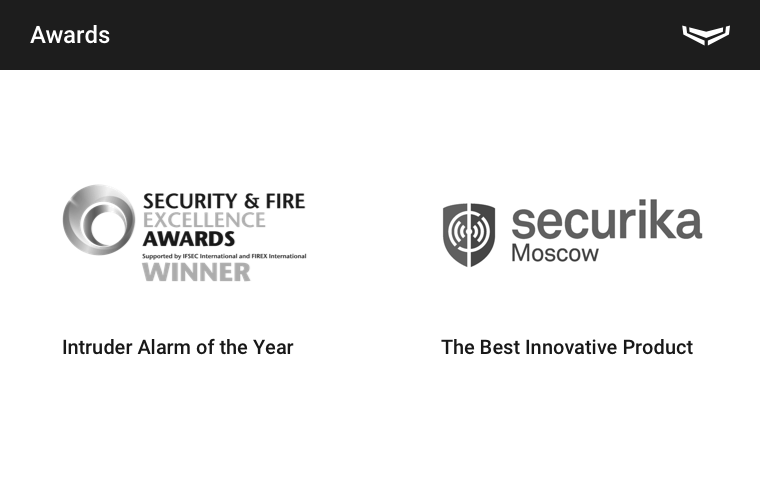 Business
If last year focused on speed, then in 2017 the focus was on quality. Partners who believed in our strength a year ago were impressed with the results of Ajax sales at home. And now Italy, Spain, Norway, Sweden and Denmark have become the markets in which Ajax is growing at a fast pace and volumes are increasing quarterly.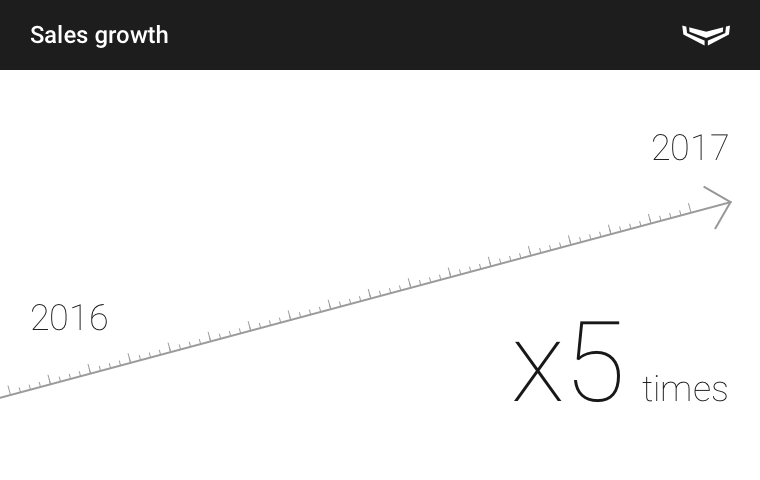 ⚡⚡⚡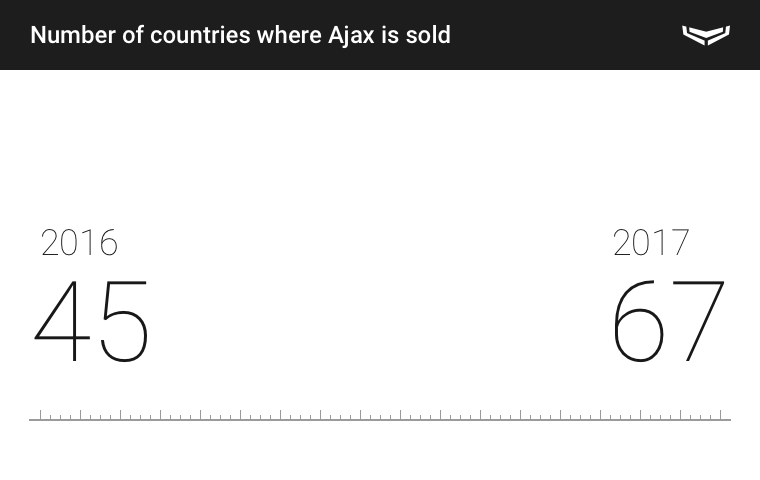 ⚡⚡⚡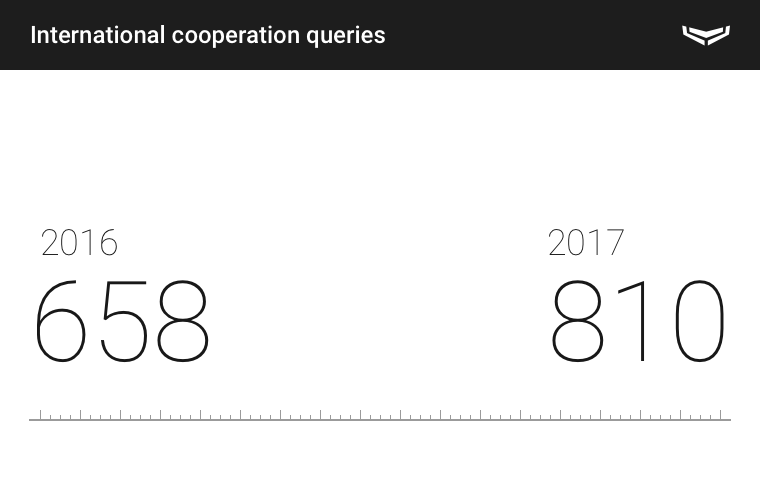 ⚡⚡⚡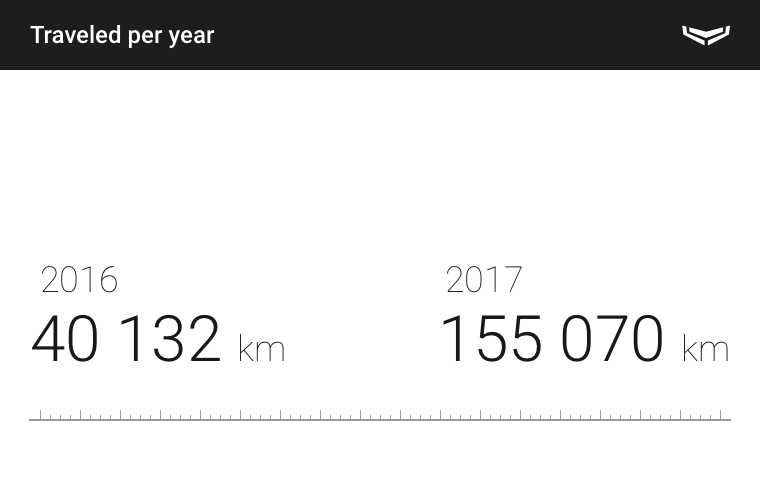 ⚡⚡⚡
What's next
For us, 2018 will be the year of new sectors. We have a number of new developments in store in the areas of video, street security and smart home. In addition, we will continue to improve and strengthen our position in the international arena. We are so excited by these new developments, it gives us shivers!