If we were asked to characterize the events of the outgoing year in one word "refactoring" would definitively highlight the essence. In 2018, Ajax Systems has been developing at a self-threatening pace: the production volume has increased, the staff has grown, and the extent of market presence has expanded. Such massive-scale changes often lead to an uncontrolled chain reaction resulting in the collapse of processes and decrease in the quality of services. In order to avoid chaos, we have reduced the pace of new product development and redirected the efforts concentrating on process optimization.
Firstly, the process of product development has been automated turning it into a pipeline that creates hardware using the principles of software development. Nowadays, the development of a new device starts simultaneously in all departments: design development is launched, selection of components begins, production processes are established, a marketing strategy is developed, and a logistics scheme is contemplated. This level of coordination helps to avoid downtime and missed deadlines, and a distributed version control system minimizes human error.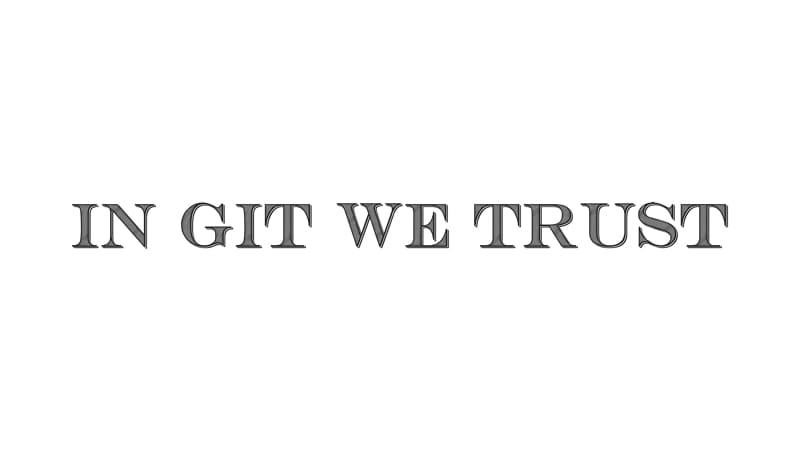 Restructuring of the manufacturing process was the second step implemented by us: we changed the hierarchical structure, reformed the motivation program, expanded the middle line of lead masters, and formed functional teams whose composition is tightly controlled. The latter has enabled us to increase productivity in an environment where production volumes increase faster than new hands appear at the assembly line.
Along with the transformation of the manufacturing process, we are improving the principles of staff recruitment: we select those who share the principles of Ajax Systems, invest in their development, and create our own professionals while practising internal rotation within the company. All Ajax Systems employees undergo mandatory training and testing: they get acquainted with the approach to operation of our company and the values of our place of power.
Improvement of quality should be emphasized separately. In 2018, the company has successfully passed two audits. First, we have received an ISO 9001:2015 certificate of compliance that confirms our fanatical commitment to all aspects of the business: recruitment, working with suppliers, and quality control of products. The auditors, by the way, have been extremely surprised by the fact that we test absolutely every Ajax device.
Additionally, the company has been awarded Grade 2 under the 5th scheme meaning that we produce a serial product with consistently high quality. If random samples of detectors from batches for Europe and Ukraine are tested in the laboratory, both of them will correspond to the stringent standards.
Team
The number of Ajax Systems employees increased 1.8-fold in comparison to the previous year. In many ways, this has been affected by the expansion of the geography of presence and the soaring demand for Ajax systems. In December 2018, we ship products to 77 countries around the world. In order for the goods to be shipped to the warehouse in time and stored over there for the appropriate amount of time while avoiding unnecessary delays, it was necessary to strengthen the production, marketing, sales, and logistics teams. Additionally, we have attracted specialists to strengthen the operational processes.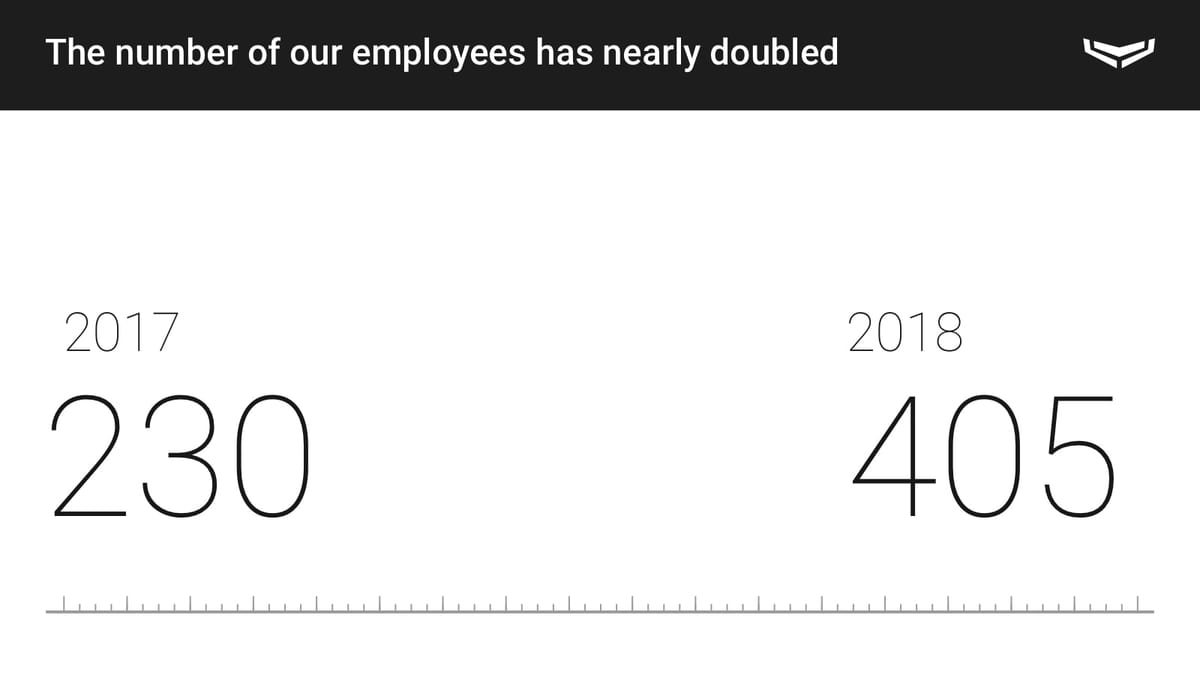 Product
In 2018, we have set a goal to launch devices to the market that will help us develop niches of street protection and smart homes. The launch of a low-current relay Relay represented the first release. With the advent of automatic scripts in 2019, it will make life easier for many Ajax owners.
In September 2018, we reached a significant milestone — one million devices produced. It took us 3 years to achieve that. The current production volume has exceeded one hundred thousand detectors per month; therefore, the second million of devices will come off the assembly line in the first half of 2019.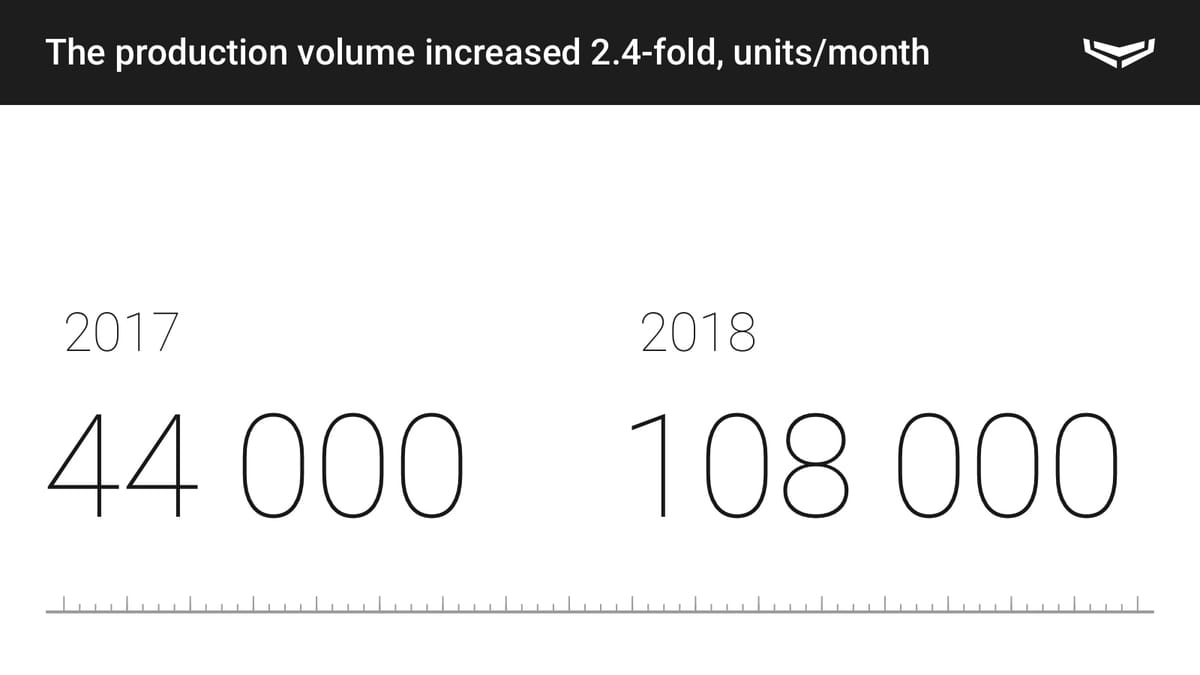 A total of 10 new products were announced simultaneously in October: new Hub Plus, outdoor motion detector MotionProtect Outdoor, smart plug Socket, curtain detector MotionProtect Curtain, motion detector with camera MotionCam, radio signal range extender ReX, programmable button Button, and three software innovations. Meanwhile, Hub Plus and MotionProtect Outdoor — the most technologically sophisticated from the development perspective — are already on sale.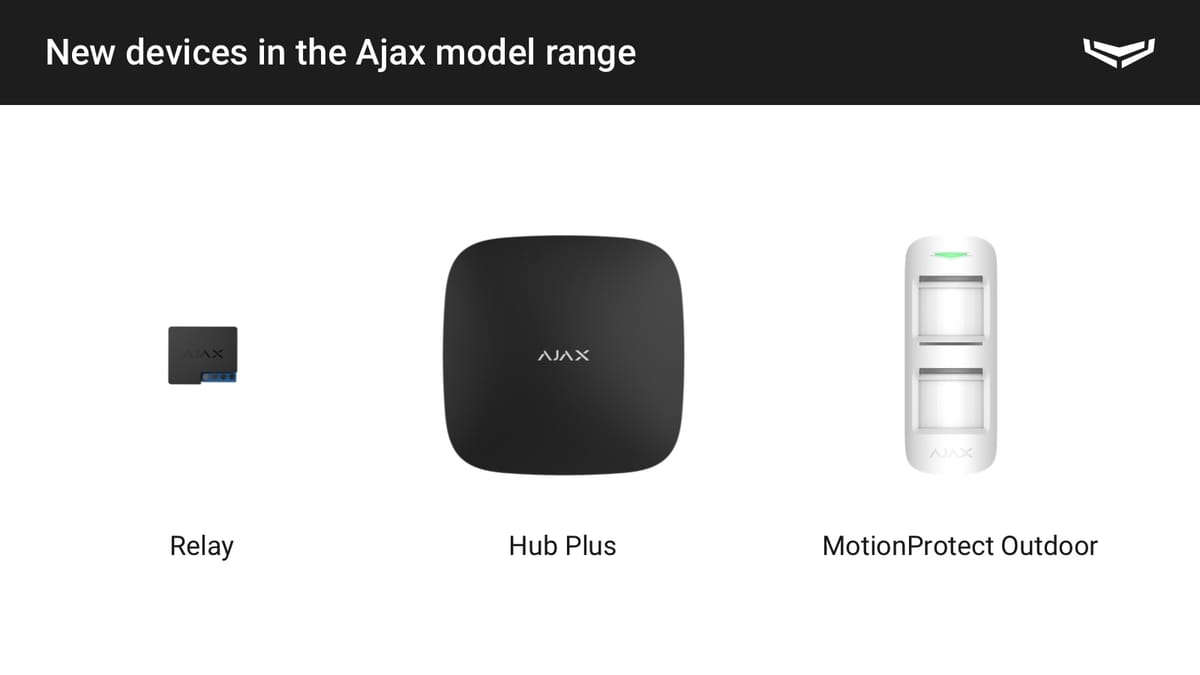 We have been concentrating on large commercial facilities for a long time now. The second generation central unit Hub Plus that supports up to 150 devices along with the group management feature introduced in Malevich 2.6 assist us in the development of the new niche. Using the groups, it is easy to control the security of individual premises at large facilities: in high-rise mansions, banks, and warehouses.
We have also released useful software innovations. The updated Ajax PRO Desktop Windows application featuring monitoring feature assists in the organization of centralized monitoring over group security in apartment buildings, cottage towns, and residential complexes. The recently developed Enterprise API interface enables security and service companies to integrate our products into their own ecosystems and create new services for their customers.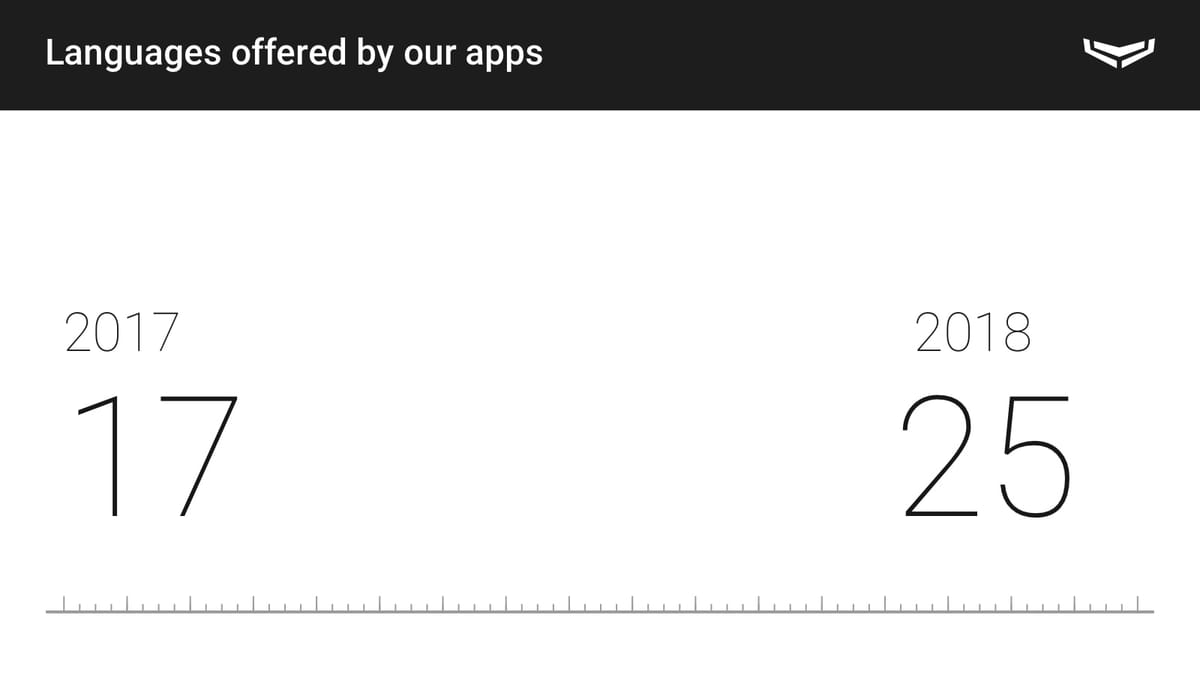 Awards
Participation in the industry competitions and victories enable us to understand that we are doing everything right. This year, we have received praise from the professional jury members of Expoprotection and Intersec; therefore, Ajax remains the most acclaimed wireless security system in Europe. We added the awards to our trophy shelf, celebrated a little, and returned back to work.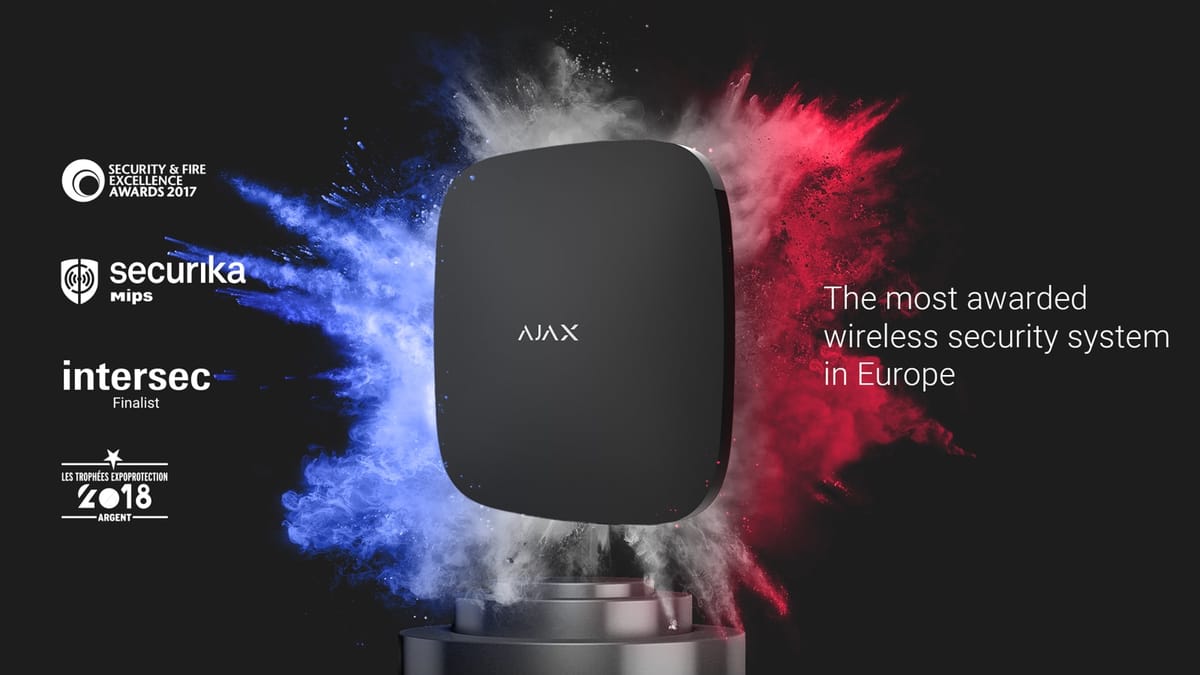 Business
In 2018, we have concentrated on conquering the existing markets shifting the focus from capturing new territories. This strategy has increased business income 2.5-fold. Today, EU is our main market and we are developing the stage for operation in Africa and the Middle East.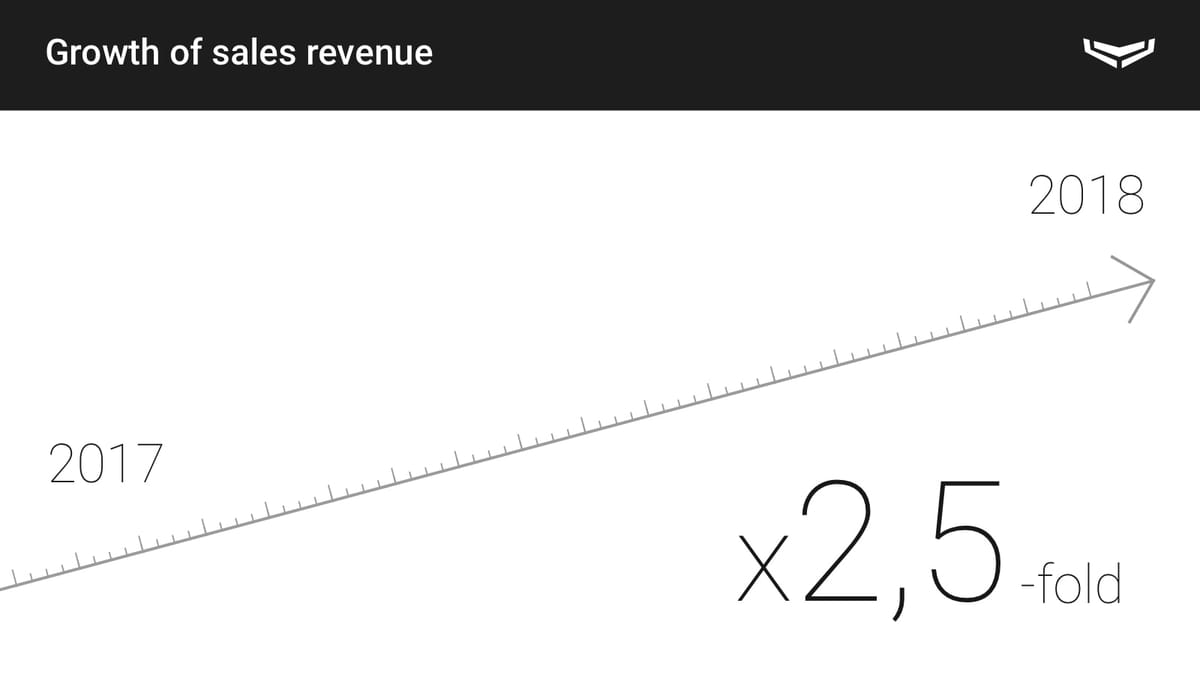 In 2018, we have completely updated our official website. Nowadays, this is an information platform featuring an option that enables our customers to quickly select individualized Ajax security system solutions. The amount of content has increased 10-fold when compared with the old site. The support section has expanded to 324 articles with detailed instructions and step-by-step recommendations for operating Ajax. Next year, we will start offering this megaplatform in other languages for European customers.
For partners and independent installers, we opened Ajax Academy in three languages: Ukrainian, Russian, and English. The learning process currently consists of 26 lessons that help to understand the intricacies of operation of our products. For many partners, the Ajax Academy serves as a free tool for internal employee training and knowledge control. After completion of all the lessons, a student receives a certificate. Today, over 1,000 people in Ukraine and abroad have received such certificates.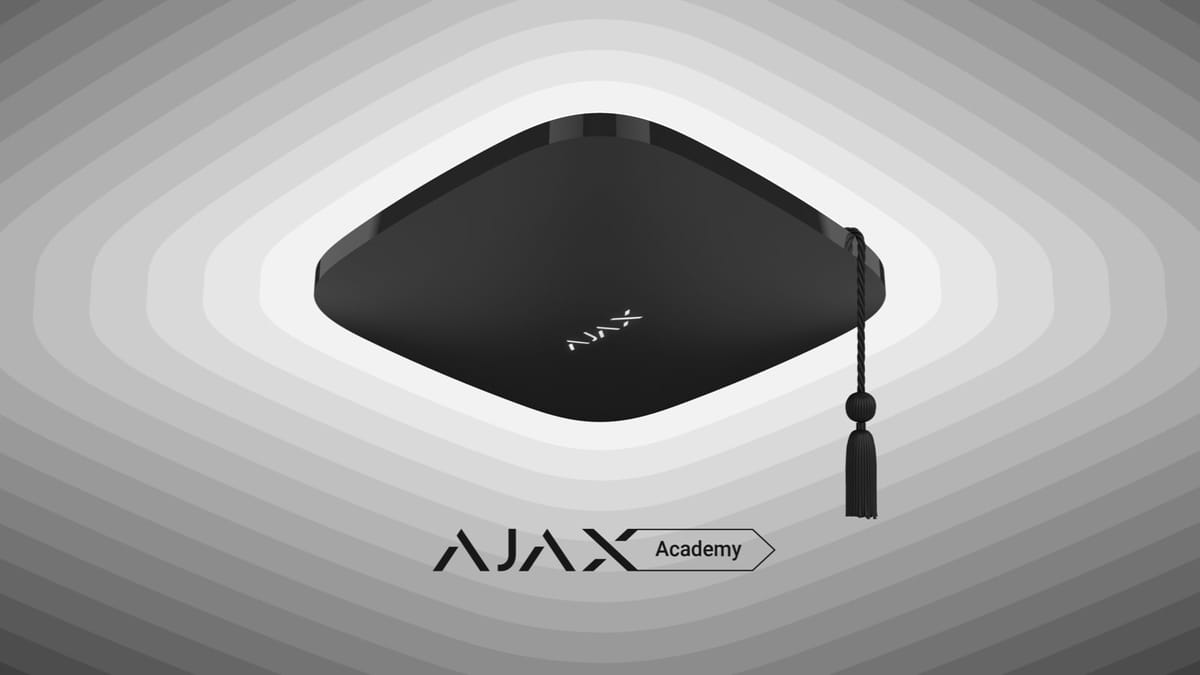 Partnership
In 2018, we have entered into a partnership with professional Ukrainian boxer Oleksandr Usyk. Our support first enabled Oleksandr to win the titles of all four reputable organizations (IBF, WBA, WBO, and WBC) in a fight against Murat Gassiev and then defend the title of absolute world cruiserweight champion in a fight against Tony Bellew.
We are fond of people who do sports on a systematic basis. Regular exercise imparts a certain way of thinking: athletes are capable of a lot of things, their strength is in the readiness to work at the limit of their own abilities. We accept these principles and we will continue to support Ukrainian sport in the future.
Plans for 2019
We have already planned a number of launches for the beginning of 2019: we are planning to launch smart plug Socket, detector curtain MotionProtect Curtain, and radio signal range extender ReX. We will integrate a lot with other systems: the Enterprise API launched represent just the first step. And we will continue to develop areas of street protection, video, and smart home features. Wait for announcements!
Read also: