Ajax Systems, the largest manufacturer of professional security systems in Europe, held a series of offline events called Ajax Business Day. The exclusive presentations were hosted for the security industry leaders in DACH, Italy and France regions.
With a focus on empowering participants to scale up their businesses, Ajax Systems successfully gathered over 450 professionals totally. The events featured a lineup of Ajax experts, including the company's CEO, Aleksandr Konotopskyi, who shared valuable knowledge on how to maintain resilience in the face of constant market challenges, create value for users, explore new business verticals, and achieve growth with Ajax.




The event program was filled with valuable insights and content:
Ready-to-use solutions. Attendees gained access to proven tools and guides for sales and marketing, empowering them to elevate their security businesses to the next level.
Empowering cases. Participants had the opportunity to explore the potential of new business verticals through the most successful local and international case studies presented.
Panel discussions. Ajax professionals and key partners engaged in panel discussions, sharing their experiences and insights on effectively navigating market opportunities.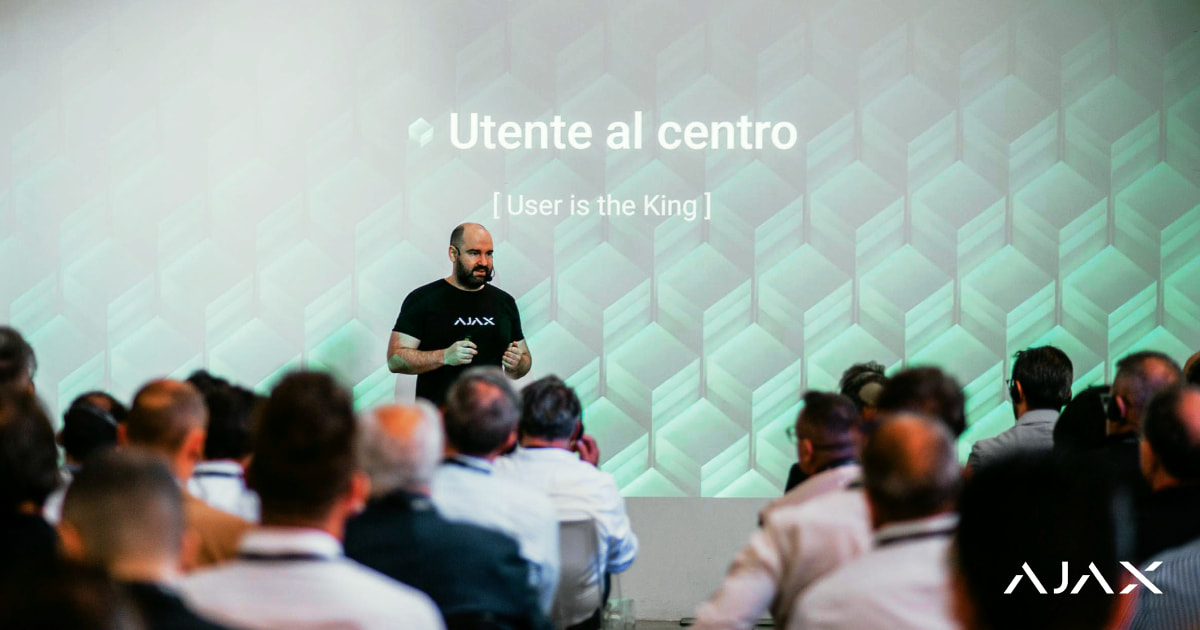 At Ajax Business Day, we gathered reliable Ajax partners together in one place to showcase our powerful sales and marketing techniques and help them grow with Ajax. I believe the event has inspired numerous market players to collaborate, invest in security, and create new customer value through Ajax innovations. Looking forward to witnessing the mighty leap for the security industry in each region.Aleksandr Konotopskyi, founder and CEO of Ajax Systems
Ajax Business Day became a regular event held in various countries, bringing together top security professionals. Its primary goal is to assist Ajax partners in growth, foster new partnerships, encourage valuable networking opportunities, and promote healthy competition that drives advancements in the global security industry.
Along with it, Ajax Systems organises a variety of international and local events, such as seminars, and webinars, as well as joins partners' events to educate Ajax PROs and invest in the development of the industry. Follow Ajax Systems' events page not to miss out.




About Ajax Systems
Ajax Systems is a global company with valuable intrusion, fire security, and automation expertise. Founded in 2011, the company has rapidly grown to become an international leader in the security industry. Ajax Systems' products protect over 2M users in 169 countries worldwide and have won numerous awards for their reliability, ease of use, and innovation.