Ajax Systems, the largest manufacturer of professional security systems in Europe, held its first-ever exclusive event for UK security leaders, Ajax Business Day. Innovate Your Growth. Ajax Systems gathered over 130 professionals to show new dimensions of security, improve their sales, facilitate partnerships, and drive the global security industry's development together.
Ajax Systems has valuable expertise in intrusion, custom security and smart home solutions, and business development in 169 countries. On January 27th, the Ajax team shared its knowledge with business owners and security PROs:
New approaches in selling security solutions and services;
How to use Ajax benefits to earn more and grow your own business;
Ready-to-use instruments and efficient marketing tools to co-promote Ajax and partner's brands;
Unusual and typical Ajax security solutions that meet different premises' specifics and customer needs.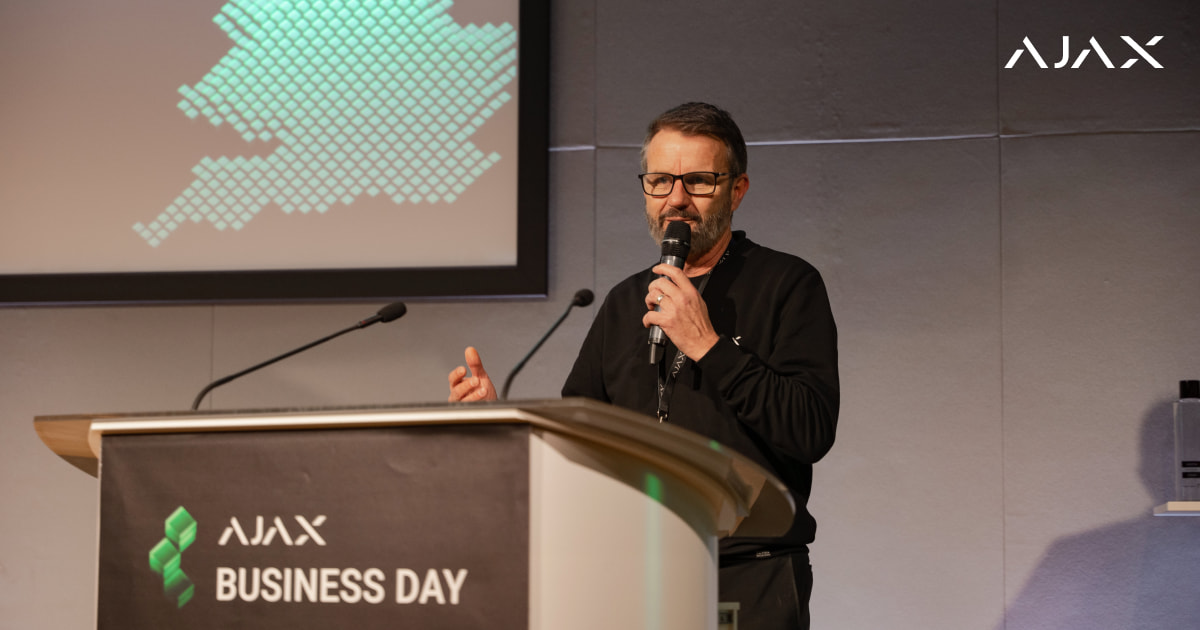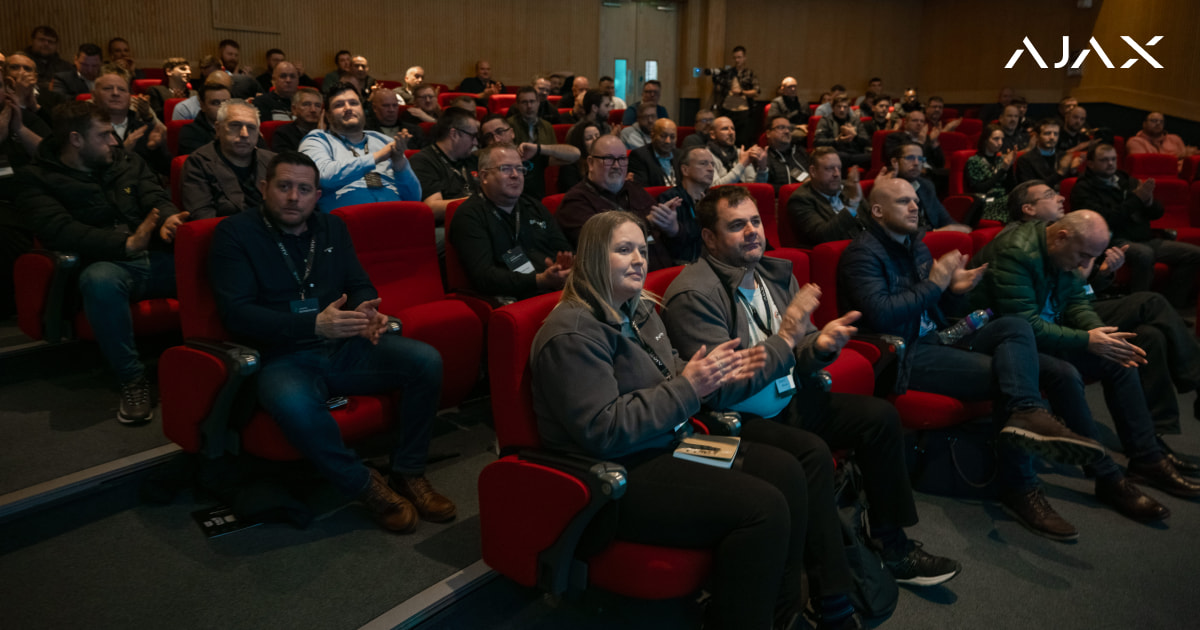 All this straight from the local and HQ Ajax teams:
For the first time, at Ajax Business Day, we gathered reliable Ajax distributors, installers and monitoring partners together in one place to show our powerful sales and marketing techniques, to educate and help them grow with Ajax. I believe the event inspired many market players to cooperate, invest in security and create new customer value through Ajax innovations. Looking forward to the mighty leap for the security industry in the UK.Aleksandr Konotopskyi, founder and CEO of Ajax Systems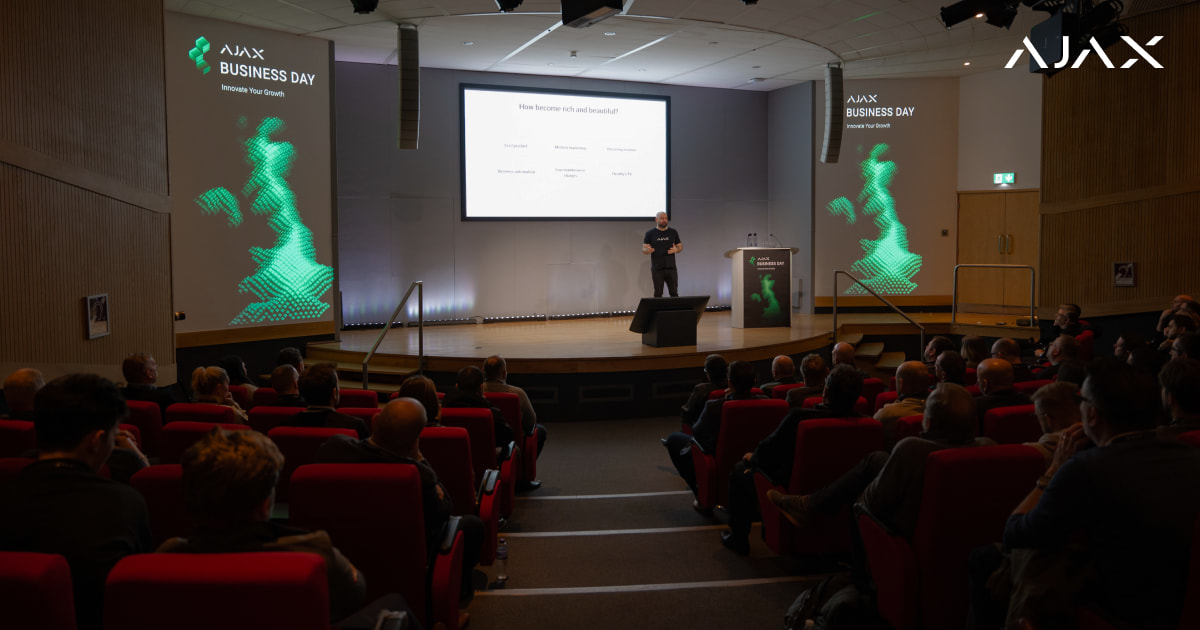 The Ajax Business Day is planned to be the regular event where Ajax Systems gathers top security professionals in the region to help them grow. Along with it, Ajax Systems organises many international and local events, such as seminars, and webinars, as well as joins partners' events to educate Ajax PROs and invest in the industry. Follow Ajax Systems' events page not to miss out.