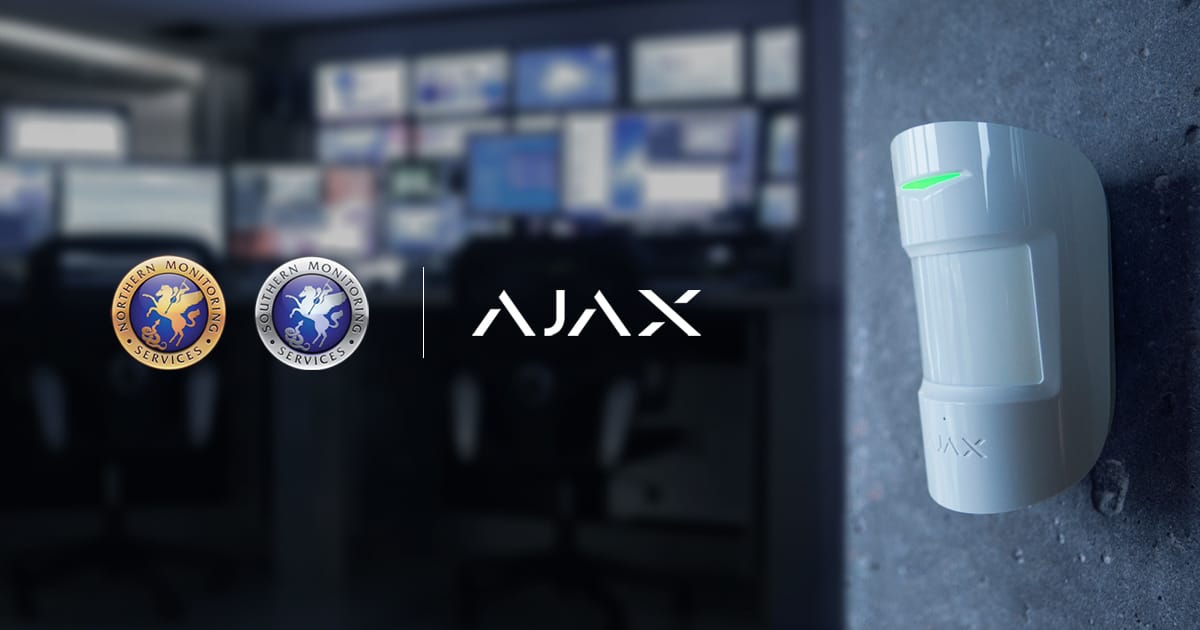 We're proud to announce that Ajax Systems has partnered with Southern and Northern Monitoring, one of the UK's leading monitoring station. The company will provide monitoring services for Ajax smart security devices throughout the UK.
Both alarm receiving centers (Southern Monitoring Services and Northern Monitoring Services) can now be added as part of the configuration to monitor Ajax devices and inform clients if there is an alert or inform the police directly when an alarm is verified.
SMS and NMS provide dependable fire, intruder, water and flood detection, asset tracking, temperature monitoring and much more.
Southern and Northern Monitoring Services are always available to monitor and respond to customers alarms and system alerts, eliminating false alarms, even when their phone is off or out of range.
Smart Security Systems are an important and growing part of the security market and SMS is pleased to be able to support with 24/7/365 monitoring. We look forward to expanding our partnership with Ajax as they extend their dealer network and product range.Stephen Lord, General Manager, Southern and Northern Monitoring Services