The case of Lithuanian mobile operator BITE and Ajax: "Security Service Package"
The main deterrent to growth in the home security market has been and continues to be a lack of understanding of security equipment by the average user. It's difficult to make sense of the different types and features to make a reasoned choice. Most prefer to just put off making a decision rather than spend a considerable amount on something random, usually until someone or their loved ones are robbed, or there is a fire or flood in their homes.
The Lithuanian mobile operator BITĖ found a solution to this issue in a housing and property "security service package". Ajax system timely detect break-ins and fires, the security company responds to alarms, and insurance covers any damages incurred — the user just chooses the options right for them and pays a slightly increased monthly payment to the operator.

Security wrapped in a pretty package
Even the most advantageous offer is considered a failure if nobody buys it. BITĖ needed to draw attention to the subject of security to break down the myth of the complexity of using modern security equipment, argue in favor of choosing Ajax security systems, and also simplify service ordering procedures as much as possible. The operator relied on the quality of its content and a promotional campaign both online and on TV.
A dynamic 45-second advertisement video was made to clearly and humorously explain the main features of the Ajax security system: it protects against robbery 24/7, doesn't give false alarms for animals or robotic vacuum cleaner, reacts in the event of fire or flooding, is connected to a central monitoring station, has its own smartphone app, and is extremely easy to install. This security system and subscription to the security company and insurance, is purchased for a small monthly fee exclusively from BITĖ.
The YouTube videos are shot in line with what viewers expect from video hosting services: a likable presenter, long duration, and funny stories with a Lithuanian actor.
The first video goes into detail about what Ajax can do, and demonstrates the security system in practice:
Funny video "In human language" with actor Giedrius Saviskas:
To grab the internet's attention about the new service, BITĖ organised a tour for journalists of the country's largest news sites to a security exposition. Historian Giedre Polkaite spoke about the evolution of various means of protection from the beginning of the twentieth century to the present day, and the BITĖ expert announced the idea of a "fifth security revolution". Traditional alarm systems and video surveillance are rapidly giving way to intelligent integrated solutions controlled from smartphones. The journalists were shown a working Ajax system as an example of a next-gen security systems, and the idea of a "Security Service Package" was announced. Result: articles mentioning BITĖ services and Ajax systems on the country's largest information resources: delfi.lt, 15min.lt, lrytas.lt, alfa.lt.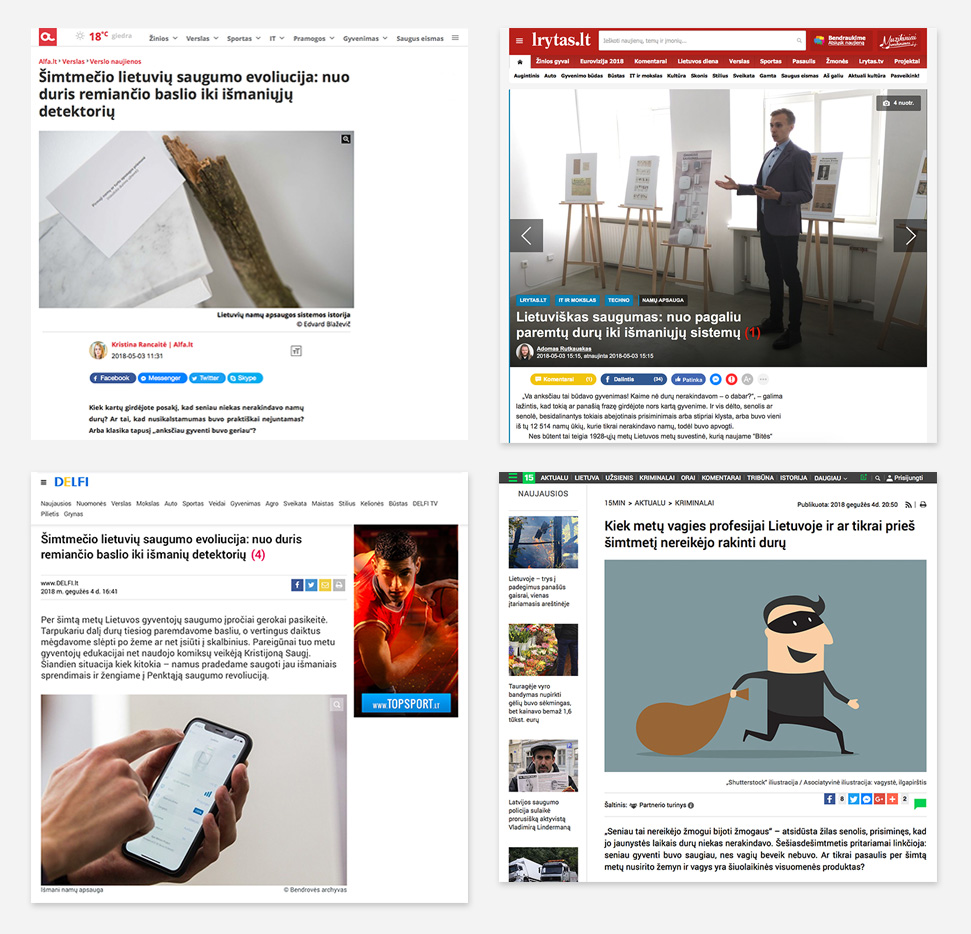 The museum exposition and expert speeches were filmed unassumingly showing Ajax in practice:
Also, the carrier placed outdoor advertising: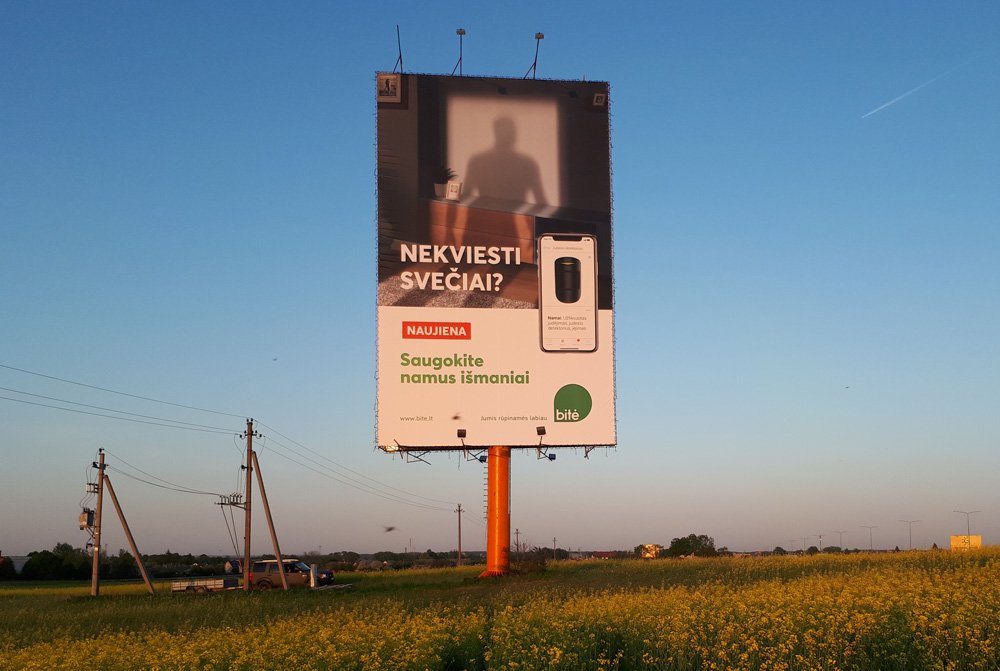 Anyone interested in the Security Service Package is lead to the landing page on the operator's site. Then they gradually make their way to the order page, through service advantages, Ajax capabilities with an emphasis on the mobile app, insurance from Gjensidige (a company with a 200-year history), response, and choice of security system configuration.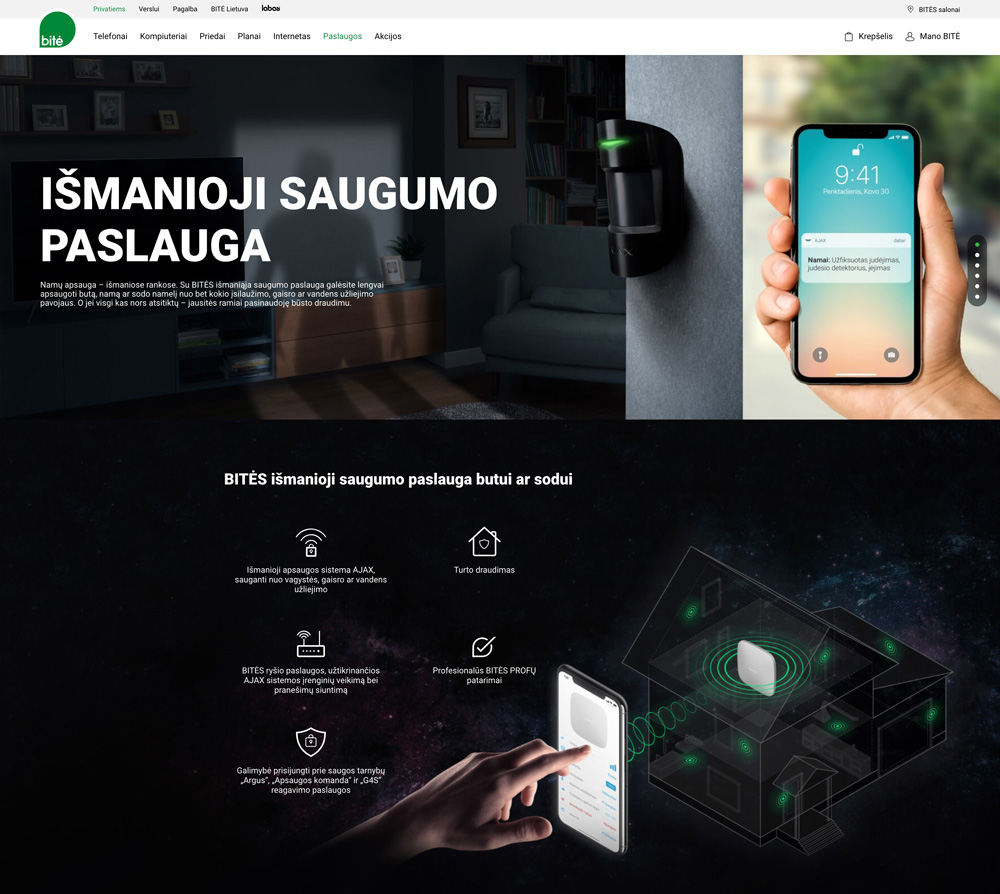 The basic options are few and far from confusing: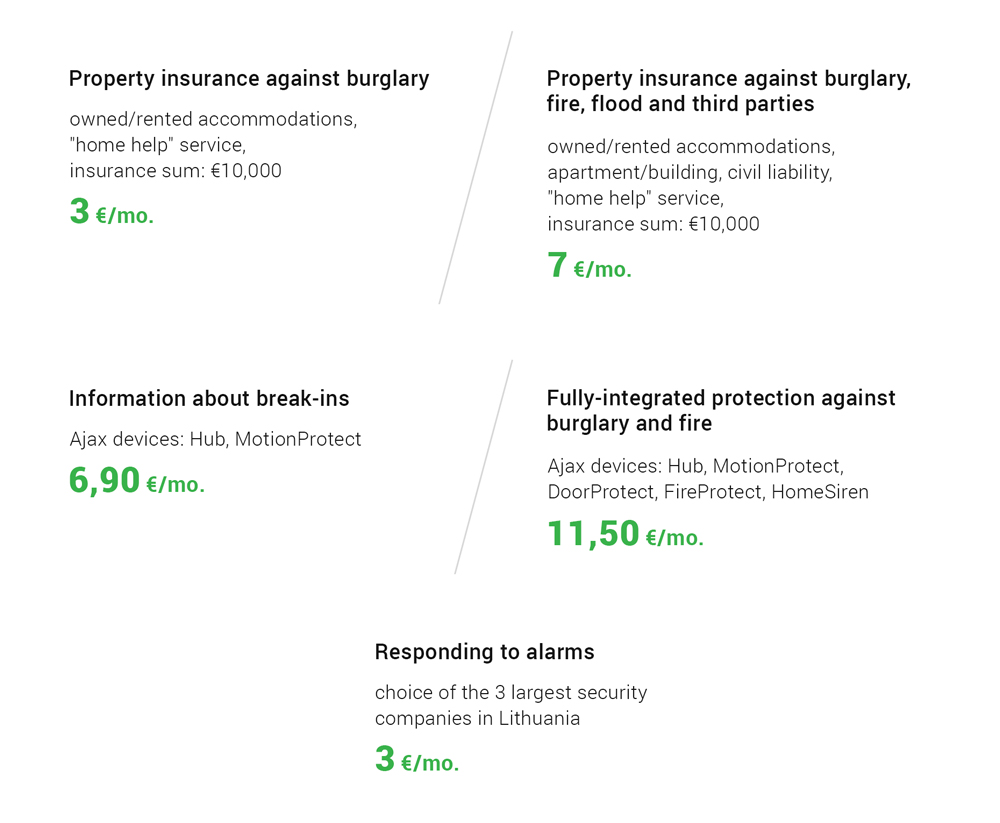 It's possible to expand the functionality of the Ajax security system through additional detectors, sirens, key fobs or keyboards by increasing the monthly payment by €1.20-2.70 for each device. Or buy equipment for the full price.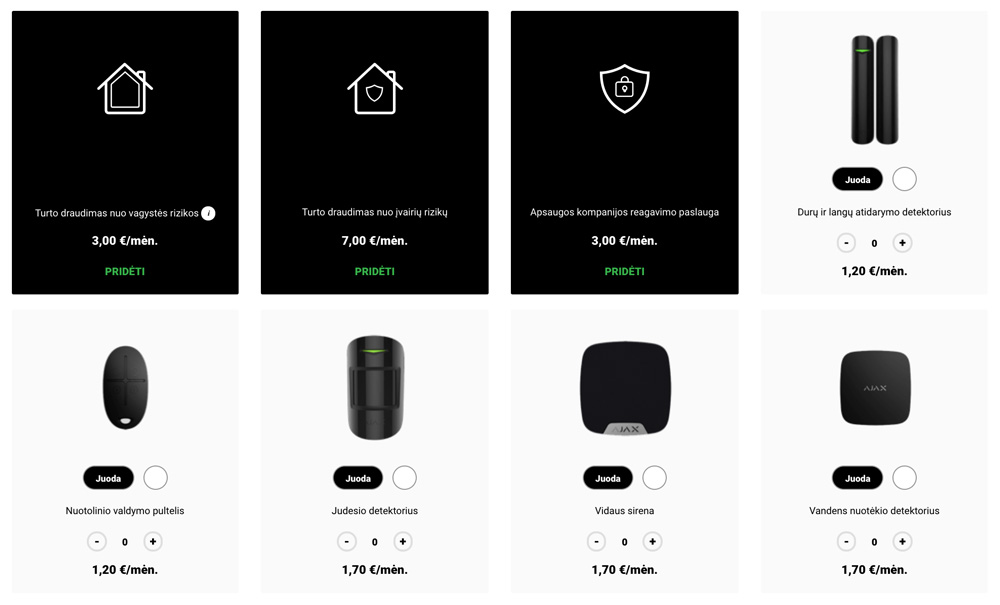 Videos on TV and YouTube diving into the benefits of the Ajax security system and presentations for the Internet-press make up just the first stage of the campaign to promote the Security Services Package from BITĖ. The operator also gave out Ajax kits to Lithuanian opinion leaders, techno bloggers and reviewers of IT sites. Their content will help bolster interest in both the subject of home security and BITĖ service as the simplest and most accessible way to provide security.
Aleksandr Konotopskii, CEO of Ajax Systems
"It was important for us to test a new Ajax security distribution channel, and the project with mobile operator BITĖ exceeded all expectations. Partnerships with the manufacturer of security equipment, security and insurance companies, as well as the telecommunications operator, helps offer a balanced and integrated product. Plus, the subscription model, which eliminates large start-up costs, makes the proposal appealing to the widest audience. We intend to repeat our successful experience here in other countries as well".
Pranas Kuisys, COO BITE
"An increasing amount of our customers seek for smart solutions in their everyday lives and home security makes no exception. So many important steps – from finance management to hotel reservations – are carried out with a smartphone, so we expect such opportunities from other service providers as well.
We devoted a great deal of attention to our partners while creating this solution. If the detectors at home are triggered, the customer will receive a message and the security companies will be already on the way to his home. If a disaster cannot be avoided despite all preventive measures and still will be suffering damage, it will be covered by property insurance. Thus, the whole security service works as a complex".