The new KeyPad Plus brings fast and secure contactless user identification to the Ajax system. To change the security mode, a user only needs to present one of the access devices — Pass card or Tag key fob — to the keypad. These devices are copy-protected and can be connected to multiple security systems. KeyPad Plus is a handy solution for both home and office, leaving passcodes and false alarms in the past.
Maximum security and control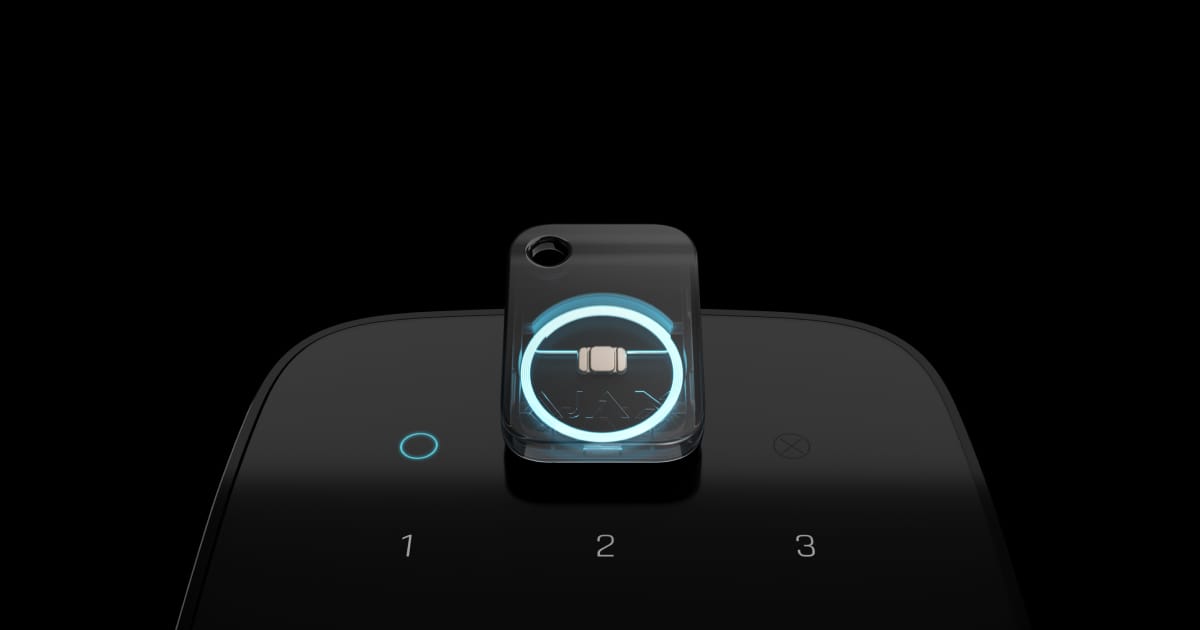 KeyPad Plus uses best-in-class contactless identification technology. Each Pass or Tag is equipped with an original DESFire® chip. This technology is used in transportation systems in European capitals and NASA's access system. An access device transmits data to a keypad only after an instant authentication session. The transmitted data is encrypted with the AES algorithm, which would take millions of years to hack.
The system administrator has full control over the activity and access permissions of each Pass and Tag. The Ajax app allows you to limit, extend, or instantly block access to the security system control in real time. Pass or Tag can also be assigned to a specific user with defined permissions to control the security of individual groups or an entire property. Each arming or disarming is recorded in the event log.
Universal key and guest access
KeyPad Plus allows you to control multiple security systems with a single physical device. Having built-in memory, Pass and Tag can store credentials to 13 hubs, which makes them universal keys for security systems in offices, apartments, cottages, or warehouses.
There can be up to 200 Tags or Passes in the Ajax system. When adding them, you don't need to create separate accounts for users — just name the device and define access permissions. Everything is done in a few clicks in the Ajax app. This makes KeyPad Plus a convenient solution for offices and facilitates delegating system management access to temporary employees or contingent staff.
Also, KeyPad Plus supports codes for people not connected to the hub. This is convenient, for example, to provide a cleaning company with access to security management. If such an access code is used, the name of the user who disarmed or armed the system is displayed in the hub event feed and notifications.
Outstanding autonomy and anti-sabotage
KeyPad Plus has received brand new firmware and higher-capacity batteries. This combination allows the keypad to last for up to 3.5 years on a single set of batteries, even if the contactless identification function is used every day. And if you turn off the card and key fob reader, the battery life will increase to 4.5 years.
The new keypad also features protection against passcode guessing, and if anyone tries to use an invalid access device, the system will activate the alarm. If attackers force a user to enter a passcode, the duress code will help to transmit a silent alarm to a monitoring station without exposing the user with sirens or the app. Attackers will remain confident that they are not threatened. But other users and the security company will be notified immediately.
Flagship among keypads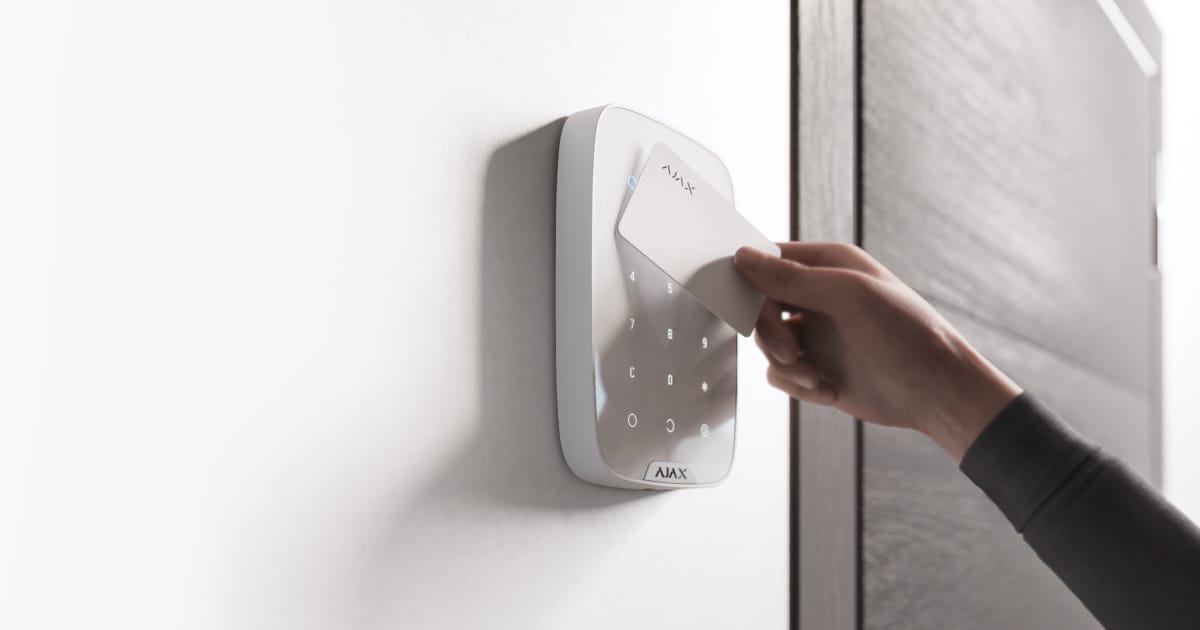 KeyPad Plus inherited everything installers appreciate about Ajax keypads: straightforward in-app connection, effortless mounting with the SmartBracket mounting panel, remote setup, and minimum maintenance.
At the same time, in terms of usage, the KeyPad Plus is a whole new level of wireless keypads. We are confident that users will enjoy the minimalistic design and versatility of contactless security control, while property owners and security professionals will appreciate the real-time access control and the equipment's reliability.