So far, Ajax Systems engineers have recovered and handed over 38 lung ventilators to hospitals. And there are 4 more to come.
Due to the specifics of COVID-19, one of the most demanded medical devices is the artificial lung ventilation device. There are such devices in Ukraine, but hundreds of them are not functional and need to be repaired. In this article, we explain how our engineers recover faulty machines.
Why we decided to help with ventilator repair
It turned out that there are hundreds of faulty ventilators in Ukraine. We didn't wait for someone to solve this problem but started helping financially as well as with our technical capabilities. But it turned out that it is not that simple.
Some hospitals cannot hand over lung ventilators to us for maintenance due to bureaucracy. Others suffer from supplier companies that charge ridiculous amounts for ventilation machines repair. So, dozens of defective devices are sent to hospital warehouses, where they are simply stored for years.
The problem is that lung ventilators are medical equipment. Service manuals are not freely available. And the price of an error when the device is operated incorrectly is a human life. A ventilation device needs a specialist so that it can save human lives.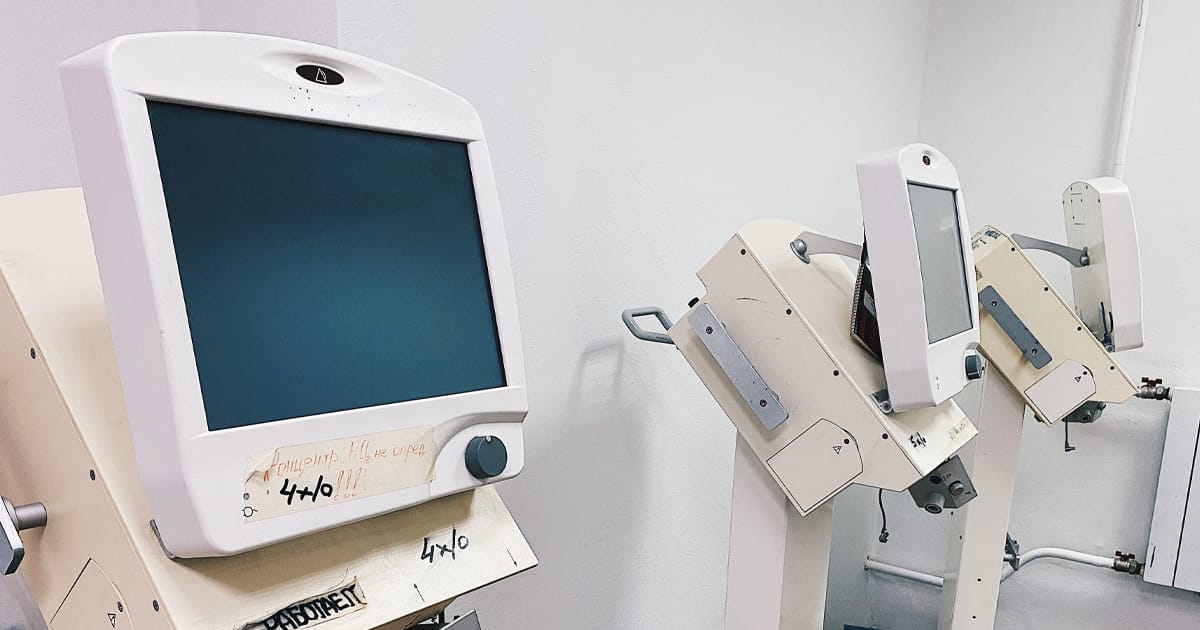 Specifics of Ventilation Unit Repair
The main problems encountered by Ajax engineers were the incorrect assembly of the devices in the hospitals; faulty power supplies, boards, and detectors; and lack of consumables.
One of the devices was incorrectly assembled in the hospital, where it was already used. It had to be calibrated, the patient's contour had to be correctly formed, and the battery needed replacing. We did all this, and now, the device works.
The second one did not supply air; its oxygen detector was defective. We managed the fact that it didn't supply air to the system by reconnecting the valves — they just got stuck. We ordered the detector and waited for almost 2 weeks for delivery. But even this ventilator has already been returned to the hospital.
The third one came with a non-operational power supply and evaporator. The evaporator is a special flask that warms the water, and the evaporations are fed into the breathing tube to moisten the lungs during breathing. The team replaced the power supply and repaired the evaporator.
Two more devices came in with faulty power supplies, electronics boards, and temperature detectors. We recovered everything we could. We've ordered the missing components and are waiting for the delivery. As soon as they arrive, we will hand over two more functional ventilation machines for real work.
We also have a device on which the patient's contour was cracked. We printed it again on a 3D printer. In the near future, we will understand the durability of our 3D prints. Next, we will test their performance. And if everything works, we will be able to restore one more unit.
Components in Ukraine (their absence)
There are no сomponents in Ukraine. And if they do exist, they cost a lot. Not even all manufacturers of lung ventilators have them in their warehouses. For example, the same oxygen detector 3 weeks ago was worth $44 while, today, we are fighting to get it for $180 per unit, competing in the international market with other countries.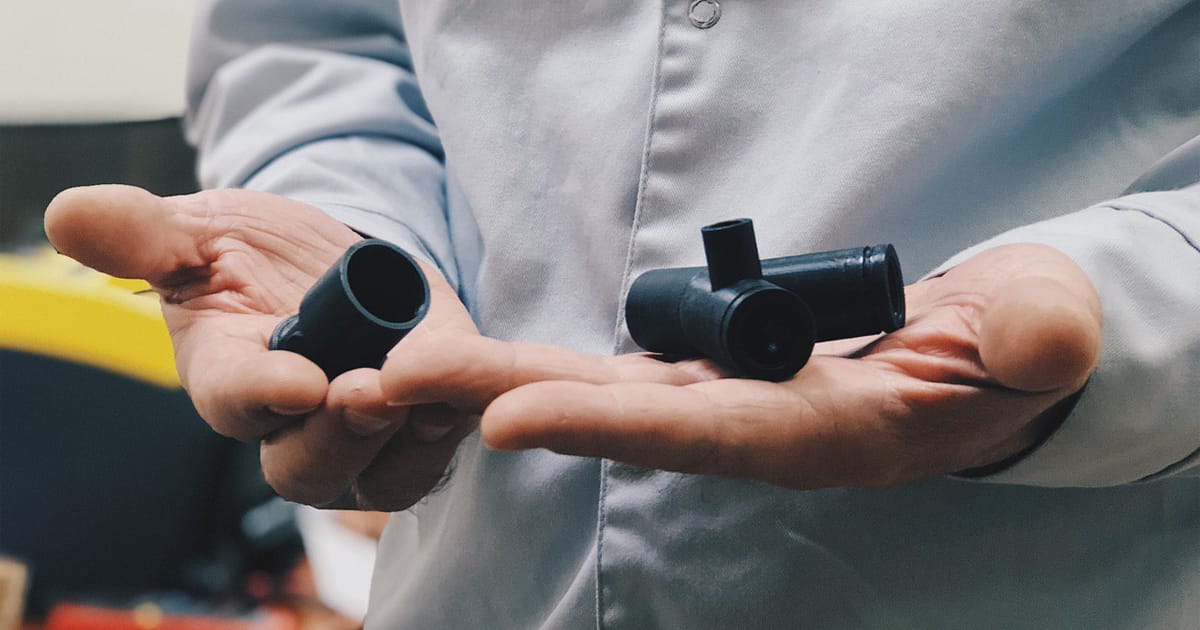 What's next
At the moment, the team has recovered and handed over 38 functioning ALV units to the hospitals among them: N. Amosov Institute — 25 units, Vyshgorod City Hospital — 7 units, Perinatal Center — 6 units. 4 more devices are to come.
Each lung ventilation machine requires engineering expertise. Sometimes, even finding the cause of the failure turns into a quest. For the project development, we invite specialized experts, who can work with ventilators of different manufacturers and configurations.