Ajax Systems, the Ukrainian developer and manufacturer of smart security systems, opened its first service centre in Kyiv on Semena Skliarenka Street, 5. Now Ajax distributors, installers, and Ajax users can come to the official service centre, consult with the manufacturer's team, and leave devices for repair or maintenance.
Customer registration at the service centre is instant. Warranty repair of devices takes up to three working days. If the warranty has expired, the device will be repaired within five business days, and the customer will get a repair warranty for six months.
One of the core values for our company is the customer experience. We create reliable devices with unique software, convenient controls, and service at all the delivery stages. Now we also have post-warranty service in our arsenal. We will continue to develop this direction, offering our customers fast and high-quality services.Valentyn Hrytsenko, CMO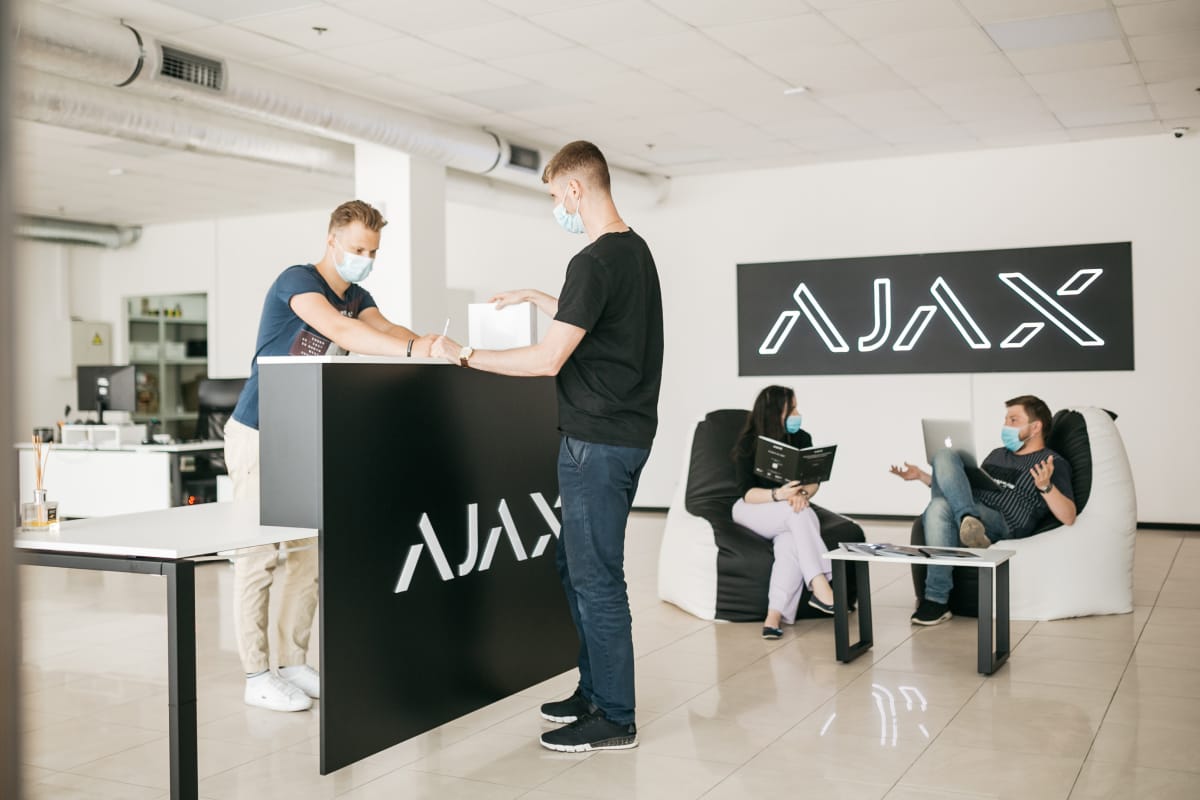 How to hand a device over to the service centre:
If a device malfunctions, the customer can report the problem via phone, through the official Ajax Support page or write to the Telegram bot. The support team will try to resolve the issue remotely, but if it is difficult, the customer can:
bring the detector to the service centre personally;
send the device to the service centre by Nova Poshta for free. Ajax support team will provide the customer with all the sending details online. After repairs are done, the device will be returned to the user at any convenient Nova Poshta branch.
Free parking, coffee point, sockets for charging smartphones or laptops, and Wi-Fi are available to all visitors.
Working hours:
Monday — Friday: 9:00 a.m. — 6:00 p.m.
Saturday and Sunday: days off
Address: Kyiv, 5 Semena Skliarenka St.
Telephone: 0 800 331 911