Most of the top security companies in Ukraine have been founded by former law enforcement officers. Despite the name, Sheriff is not one of them. In the series of our interviews with PROfessionals, we are meeting with the head of Sheriff holding Dmytro Strizhov — a graduate of the specialized military high school and Kyiv Polytechnic University (KPI) who has built a business so successful it now allows him to concentrate on sports.
Director of a private security company, head of the combat sport federation — since the 1990s, in Ukraine these are the things that dangerous people put on their business cards. Are you dangerous, Dmytro?
For my enemies, yes. Because I always finish what I have started.
But let's begin at the beginning. How did you get into security business?
After the military high school and military college, I studied management at Kyiv Polytechnic University. At about that time, I started to work part-time at the security company owned by my father, who is a retired SSU (Security Service of Ukraine) officer. I noticed that this business in Kyiv was a way for retired law enforcement officers not to get bored after retirement. Everything was based on connections: everybody had a history with everybody else. Even now, 8 out of 10 directors of the largest security companies in Kyiv, which have a central monitoring station and over 7 response teams (there are not many companies that are able to provide such services), are former heads of departments at the State Security Service.
From studying the theory of economics, I knew that in the free market service beats personal connections. I asked my father for permission to leave, and started my own business, with only three objects and 12 security guards. The firsts Sheriff was founded in 2003. We started to build a service-oriented business, and in a short time, we were able to take it to the next level.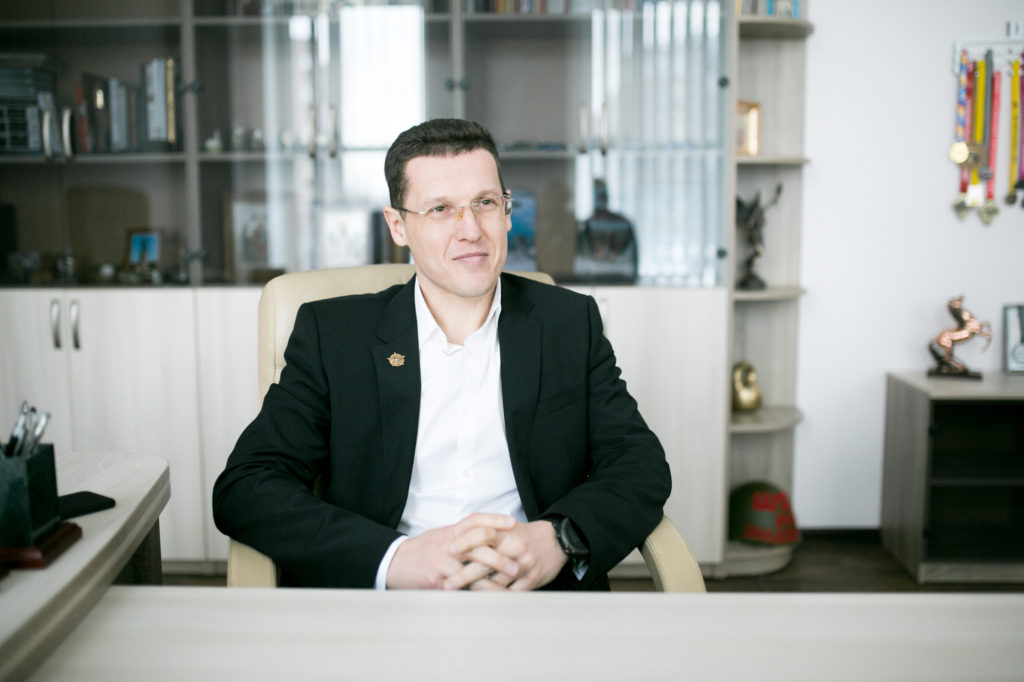 It is difficult to have no connections in the law enforcement. You need alternative approach; you shouldn't be playing by somebody else's rules. For instance, we are not a member of any of the professional federations. Because there they believe in the sanctity of the client base and consider changing the provider of security services a personal insult. "How could you take an object from your colleague?!" Most of the service providers in the market think that if they started providing security for the object, they should do it forever. But they are wrong.
"One mistake — and your reputation is done for"
What are the peculiarities of security business?
We are like lawyers. As long as the lawyer wins cases, everybody loves him. But as soon as he loses a case — that's it, he is a bad lawyer! The same goes for the security business. You can be right 99 times, but then destroy your reputation with one mistake.
How was the demand for security services changing since 2003, when Sheriff was founded?
We started from providing security guard services — this service was popular, and there was a considerable market for it. In the recent five years, the demand for security guards is rapidly decreasing. The primary expenditure is wages. After the minimum wage in Ukraine was increased to 3,200 UAH (about 120 USD), security guards will not start receiving more money, but because the taxes increased, too, the average check will increase. Security guards used to get 20-25 UAH (about 1 USD) an hour in Kyiv, and now an excellent service can't be worth less than 40 UAH (about 1.5 USD).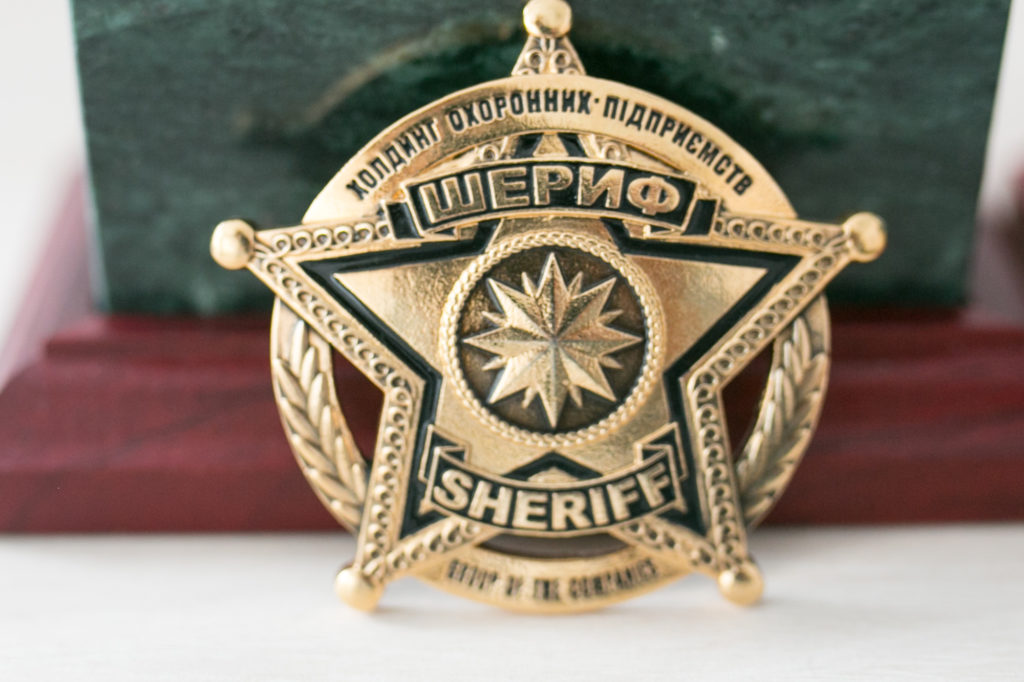 Many clients can't afford the increased cost, but they still have demand for security. That's why the demand for technology-based security is growing: video surveillance, access control systems, security alarms. Four years ago we entered the market of security systems with central monitoring stations, having only one client. In the first three years, our losses amounted to 6 million UAH (about 222,000 USD). But now we provide security for 6,000 objects, and our response teams respond to alarms from central monitoring stations of partner companies.
Are wireless security systems becoming more popular?
Remember, we had rotary dial phones, then push-button phones, and then iPhone? It's the same with wireless systems — we had them earlier, but now a wireless security system for me means Ajax. Sheriff installed one of its first Ajax systems at my home. I am an active user, and I like it very much. If you forgot to arm the system, you could do it from your car or a different city. I know when my household staff comes in and when they leave — there are many advantages regarding information that the system provides.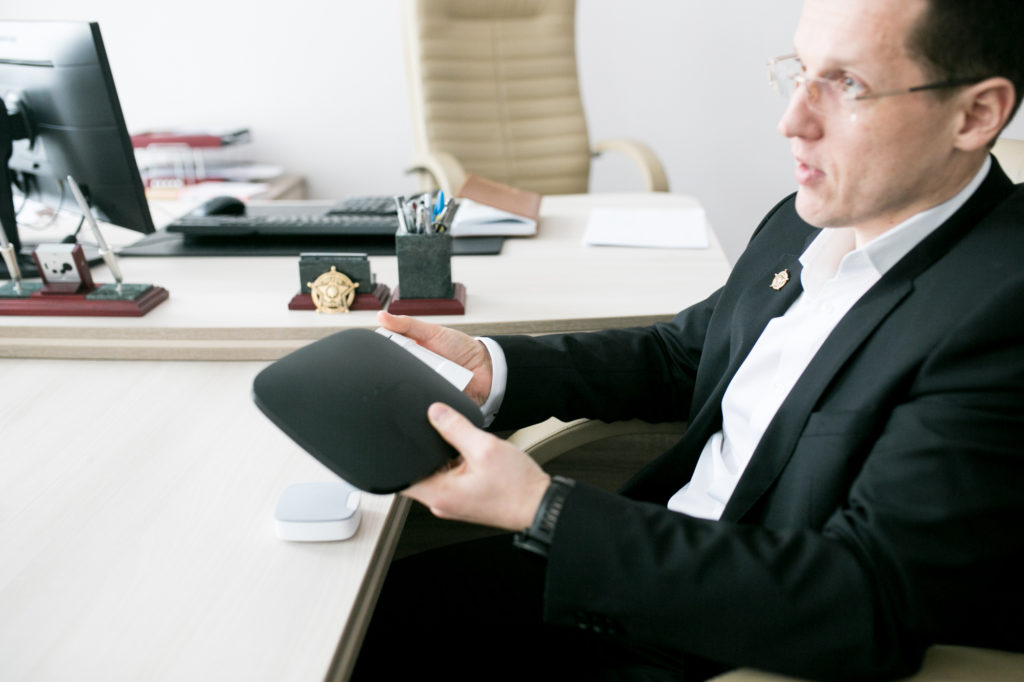 Keyfob control is a very cool thing. These days, when there are many suspicious types around houses, you can approach you home with a keyfob in your hand and press the panic button if anything happens, and then just wait for the response team. They just need to make the button red. In my family, not only me, but also my wife, grandma, and nanny are using the keychain. People who are over 50 find it a bit difficult to sort out how it works.
"My goal for 2017 is to make the top 1% amateur triathletes in the world."
What does the statistics of alarms tell us about the crime in Ukraine?
We apparently feel that the situation is getting worse. It was rare that the burglars would try to break into objects secured with alarms earlier. They used to break into the cigarette and alcohol kiosks, where it is easy to break a window, grab goods and run away. But now, unfortunately, we've had burglary attempts even in the apartments that have security alarms. Burglars are not taking any steps to prepare for intrusion: they choose flats on the lower floors and get in. In 2016, we've had four break-ins where burglars realized that the alarm was on only after they got inside the apartment.
How do you feel about joining the Ministry of Internal Affairs and fighting crime there?
If I wanted that, I'd apply for Head of National Police that they were recently looking for. But I am not ready for this yet. Why? My goal for 2017 is to make the top 1% amateur triathletes in the world in my age group. This requires a lot of training and taking part in many competitions. It's hard to combine it with public service.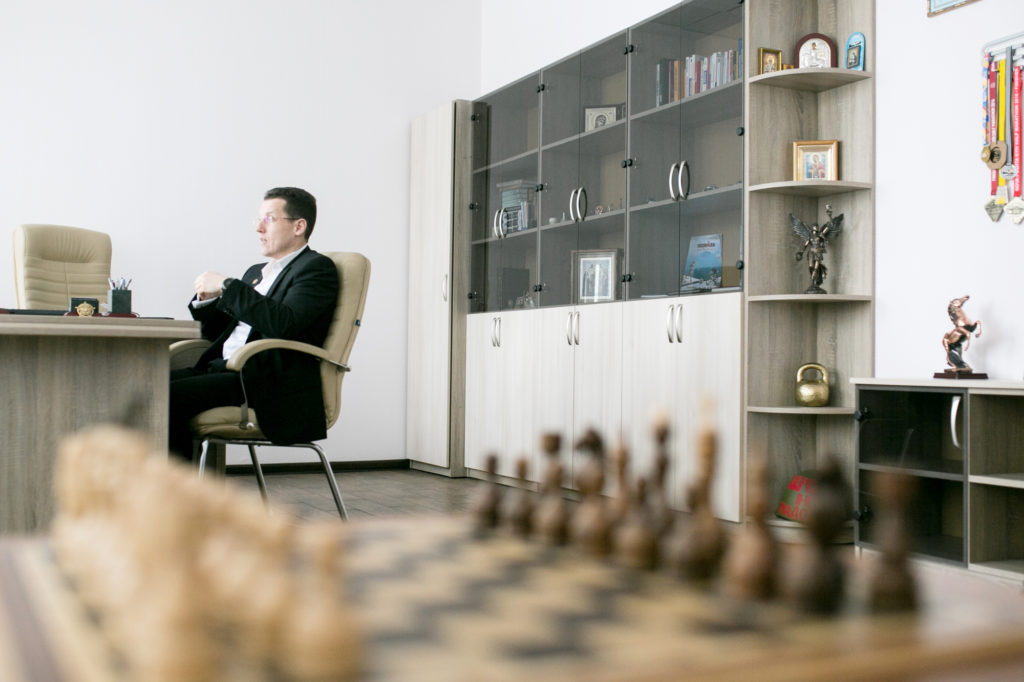 In triathlon, first you swim 3,800 meters, then you ride 180km on a bike, and then you run 42km. So far, I have only gone through one stage of IRONMAN competition in Austria. I don't have words to describe what I felt during the marathon. You keep overcoming yourself; you are trying to talk yourself into getting to the end of the distance, at least by walking. You life divides into 'before' and 'after' the start. And what was 'before' doesn't matter anymore. All systems of your body go through a quality cleansing, you feel as if you were born again.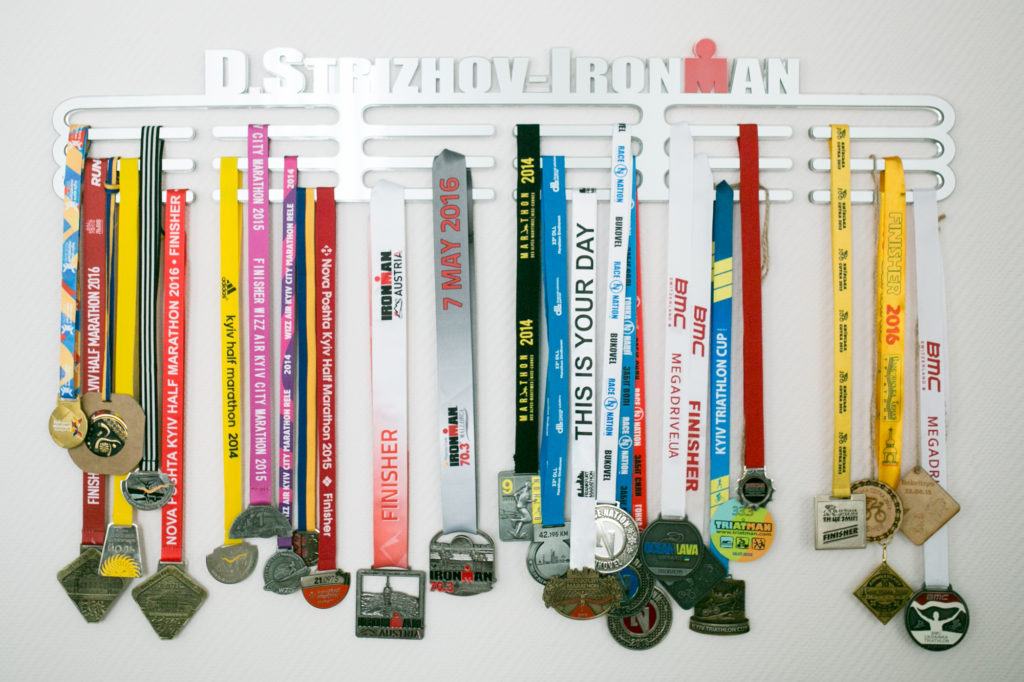 Triathlon helps business people concentrate. I used to react very quickly; I was fast to make decisions and tried to implement them immediately. When I took up triathlon, I realized that life is a long-distance run. That's why I do not hurry to make important decisions anymore.
How did you take up pankration? Let's be frank, it is not the most well-known combat sport.
In fact, it is an ancient sport. For instance, Pythagoras was an Olympic champion in it. And I first saw it when a friend advised me to watch M1 Selection Ukraine, a mixed martial art tournament. Everything was pretty quick there. Some standing exchange, then some ground fighting, and a submission hold or choke. And after every fight they announce winners: "Pankration! Pankration! Pankration!" I thought at first this was a new Ukrainian combat sport.
Then, I was in the right place at the right time: the president of Kyiv Pankration Foundation asked me to sponsor the competition. I had a look at it all and started taking part in the processes at the foundation. In two-three years, it moved from the 8th place in the national ranking to top three. Now 20-25% of the national team come from Kyiv. With time, my contribution was recognized, and I received an offer to become a member of the executive committee of the national federation, where I am now the vice-president.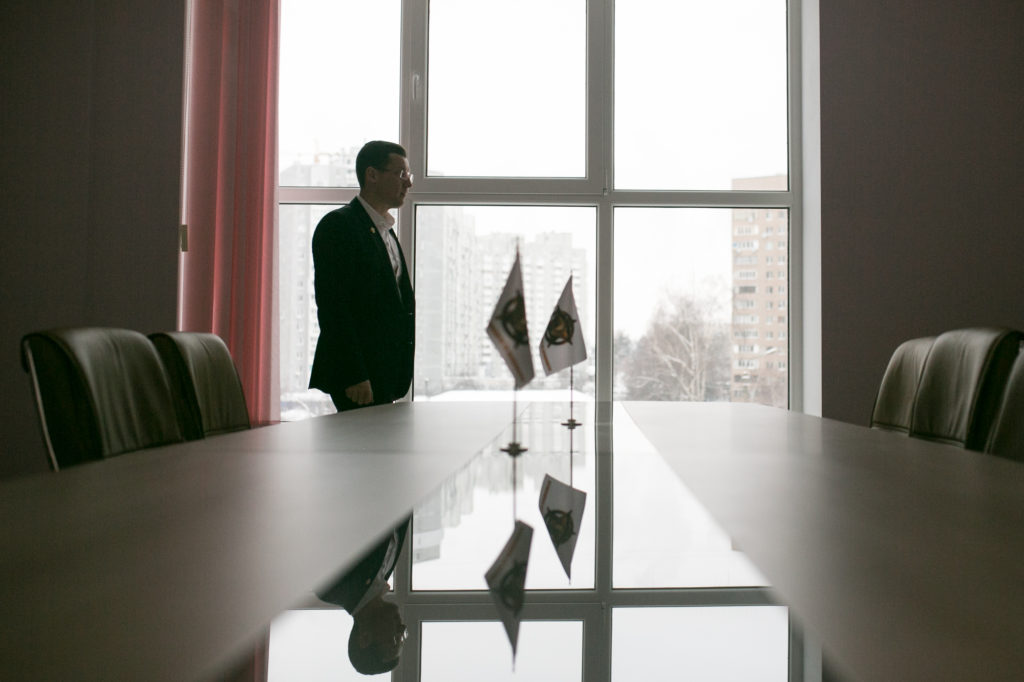 The start of ATO (the government military operation to counter pro-Russian separatists and Russian military forces in the eastern part of Ukraine) opened a new page for the Federation, as many of our guys joined the special forces units. Our key task is to prevent our young athletes from joining organized crime and help them become people who can protect their Motherland when there is a need for it.
Photos by Kris Kulakovska | kulakovska.com