All features within reach of touch
Experience flexible system management, instant notifications, and core features in one app, elevating your security and comfort to the next level. The system control point is now in your smartphone!
Intuitive control on the go
The app is fast and straightforward — you don't need to learn how to use it; it's intuitive. Simply open the app, press the button, and the system responds instantly.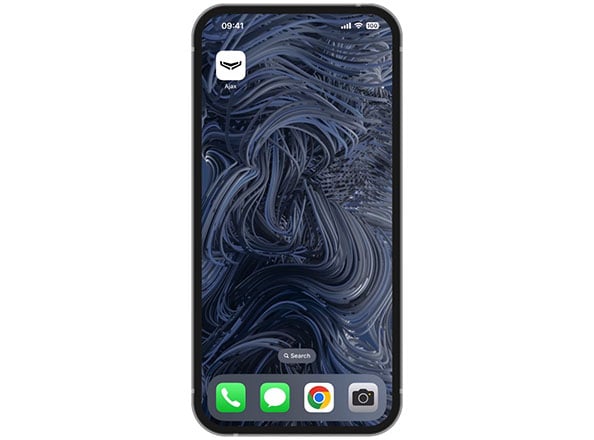 Stay informed
Notifications provide vital information: what happened, where, and who was involved. Additionally, you can review all the notifications in the event log when needed.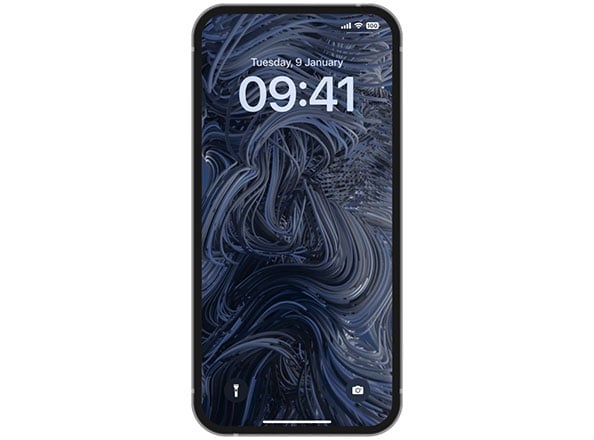 Flexible system management
Arrange the system devices by rooms, zone them by security groups, and set up Night mode — everything in a few taps.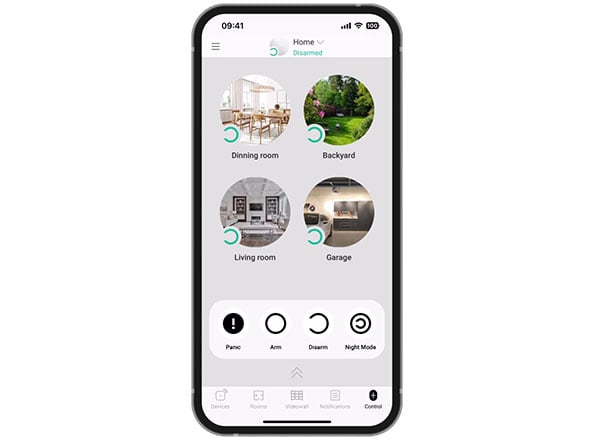 Control of sockets, switches, and relays at the touch of a finger
Swipe up to manage your automation devices. View activated devices and the rooms they're in. It takes seconds to arrange your comfortable space.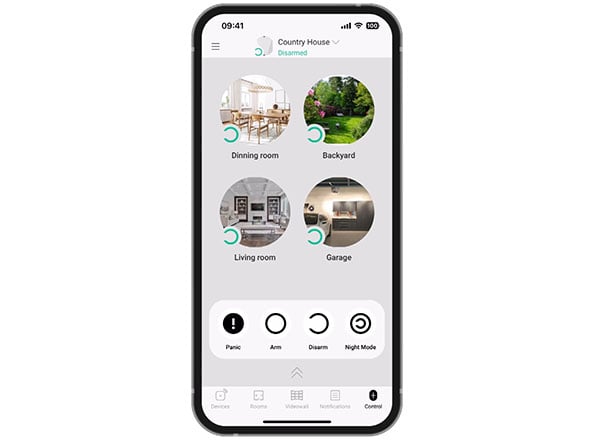 Smart reminders
Using the Geofence function, you can configure smart notifications about arming and disarming the Ajax security system. First, define your geofence in the app. Then, receive reminders about arming the system when leaving the zone or disarming it when entering.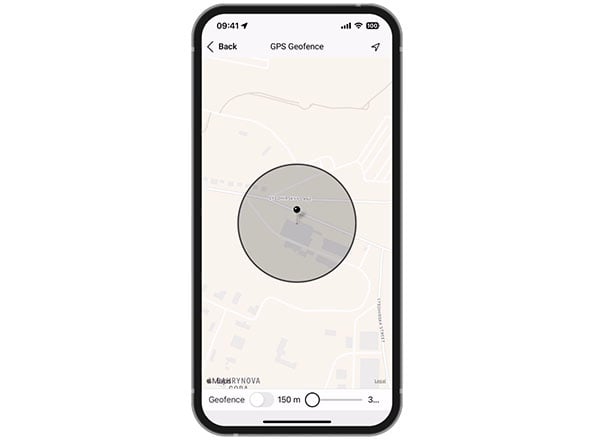 Critical alerts of the highest priority
With Critical Alerts, a powerful siren sound will notify you about a raised alarm. You will hear it even if your phone is in Silent Mode, Flight Mode, or if headphones are connected.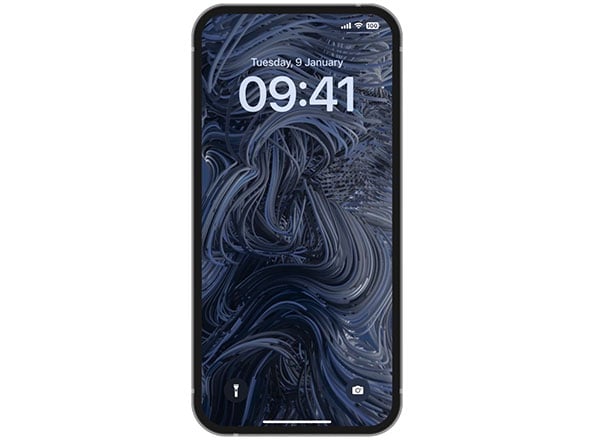 The entire system on your wrist
Rule your security system to the fullest: manage security modes, receive instant notifications, and request help in an emergency. It's as convenient as it sounds — with our widget for Apple Watch, there's no need to take your phone out of pocket to keep up to date.
Mobile panic button
After you press the panic button in the app, the event is sent to the security company. Besides, you can copy the smartphone's coordinates from the events feed if necessary, making it easy to provide your location to someone without access to the app, such as the police or a family member. Additionally, all system users receive the same data.
In response, the company will dispatch a rapid response team if it provides such a service.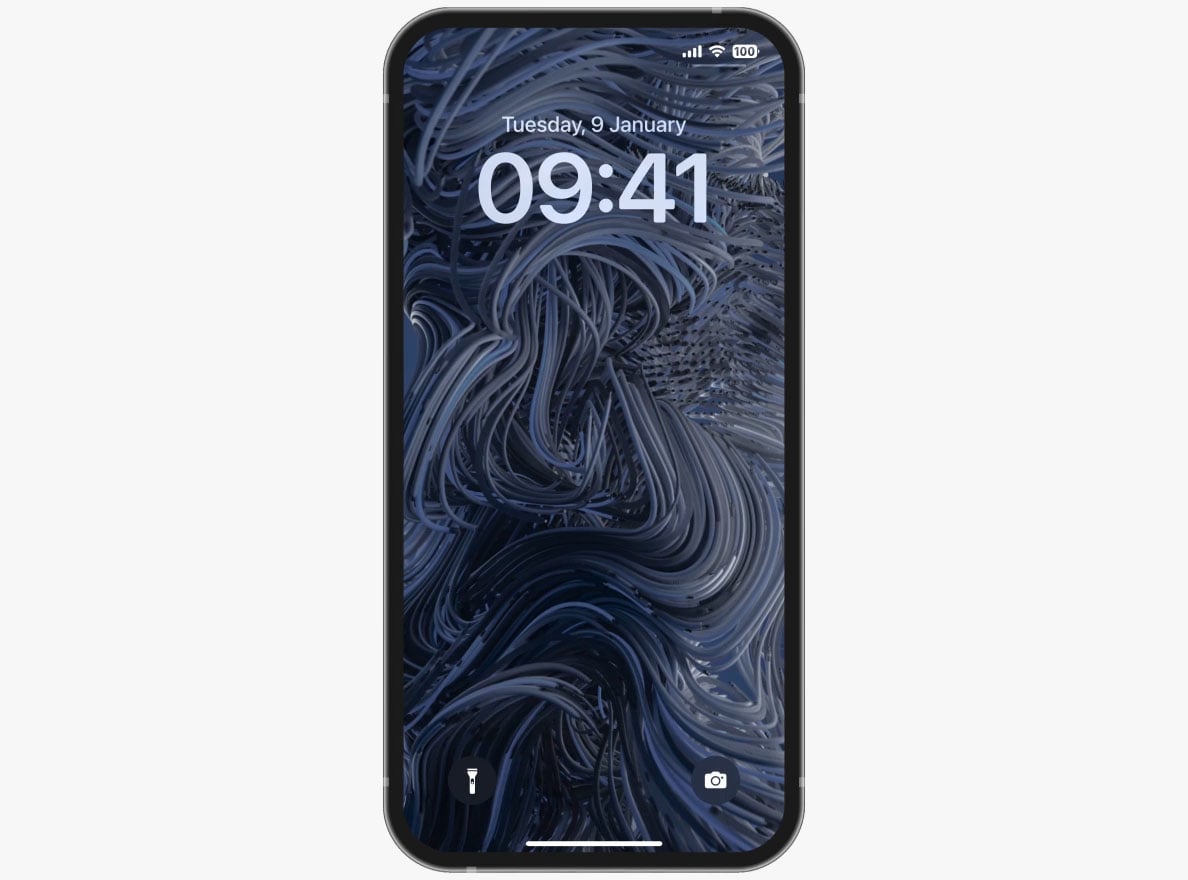 Keep an eye on your space wherever you are
The Videowall enables real-time monitoring of large areas or multiple locations, enhancing situational awareness and improving security management. With customizable layouts, responsive archive navigation, and fast switching to live view, the Videowall is an invaluable tool for end users, security professionals, and businesses seeking comprehensive surveillance solutions.
Upgrade your security with automation
Ajax scenarios help to automate protection and comfort altogether. By applying scenarios, you get the solution that secures and ensures a comfortable atmosphere at home, in the office, and at work. Using the app, you can configure Ajax to automatically shut down the water to prevent flooding, cut off power by a fire alarm, and schedule the work of the system or other appliances on the premises.
Your privacy is our top priority
The Ajax app offers a variety of tools to protect access to your account. Beyond the standard password protection, you can also set up two-factor authentication, monitor or terminate account sessions on other devices, and, if necessary, provide temporary access to the system to certified specialists.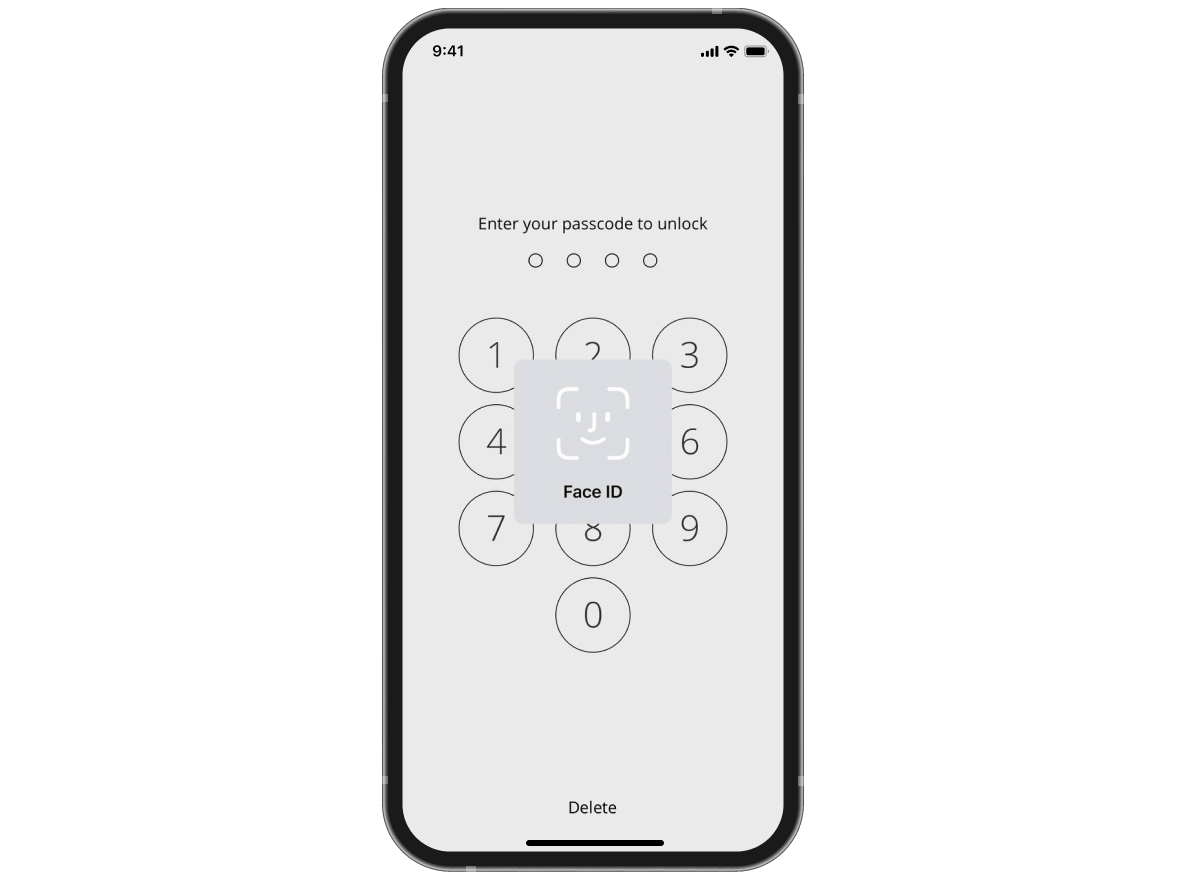 Using a password to enter the app allows you to set a digital code and, optionally, add fingerprint or face recognition for additional account protection.
Two-factor authentication is another layer of security to your account in addition to your password.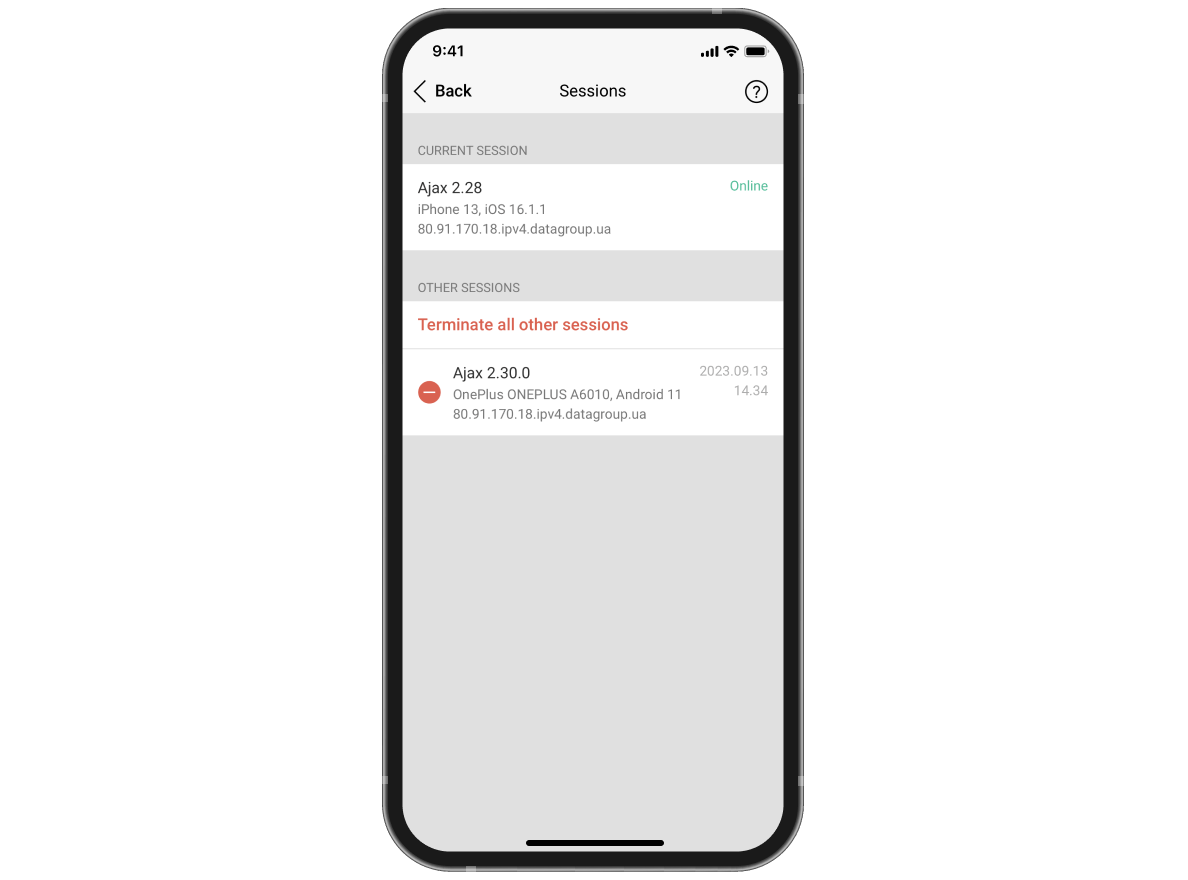 When monitoring account sessions on other devices, you can quickly restrict access for certain devices to your Ajax account. It's handy if you lose your smartphone, for example.
If you need to change something in the system, you can provide a certified specialist with temporary access to the system right in the app.
With the Ajax app, you have full control over your visual privacy protection. You can manage access rights, determine who can view live streams and photos, download the archive, listen to audio from the camera, and move the camera.
A complete set of business tools
Ajax PRO: Tool for Engineers
Connect and configure devices remotely and on-site.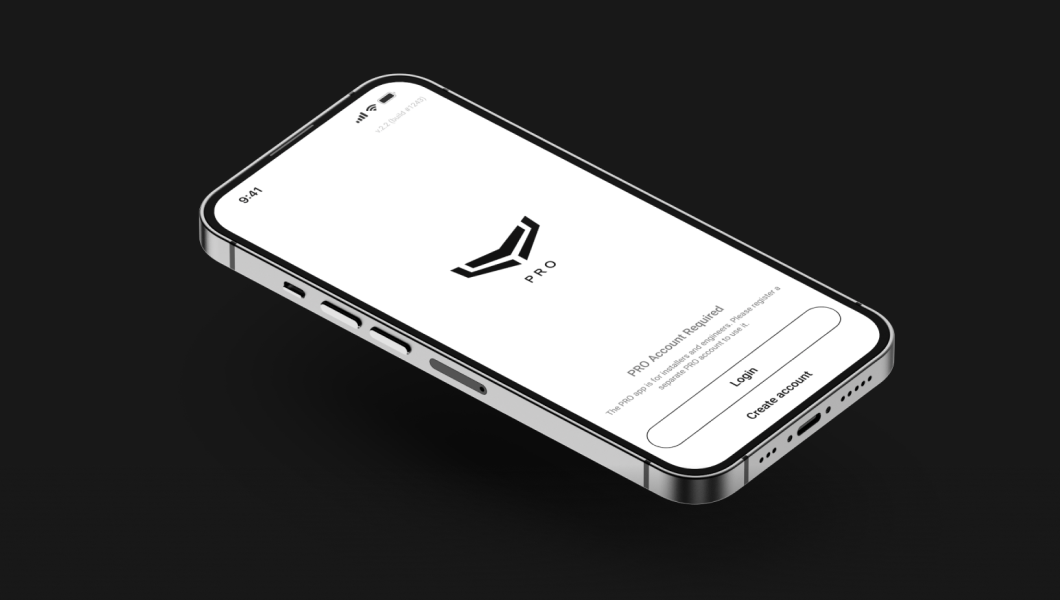 Ajax PRO Desktop
Administer security systems and monitor alarms with photo verifications.