Chairman of the Supervisory Board of Ajax Systems
Aleksandr Konotopskyi
Aleksandr Konotopskyi is a serial entrepreneur. According to Forbes, he ranks 20th among Ukraine's richest people. He was also recognized as the Entrepreneur of the Year in 2021 and has been featured in World of Forbes and the prestigious 30 Under 30 list. 
At the age of 21, Aleksandr launched an online store for security equipment. Within just four years, he propelled his company to the top of Ukraine's distributors. However, Aleksandr's ambitions went even further. He aimed to create a product that could represent Ukraine on the global stage. This is how the Ajax smart security system was born. 
Ajax Systems is now Europe's largest developer and manufacturer of security systems with smart home capabilities. The full-scale war and new challenges of 2022 didn't stop the company's growth. Ajax Systems successfully continued operations, relocating its production facilities to a safer region of Ukraine and resuming the production cycle in just five weeks. Additionally, a new factory was launched in Turkey, while Ajax devices entered North and South American markets.
Currently, Ajax protects over 2.5 million users in 169 countries worldwide.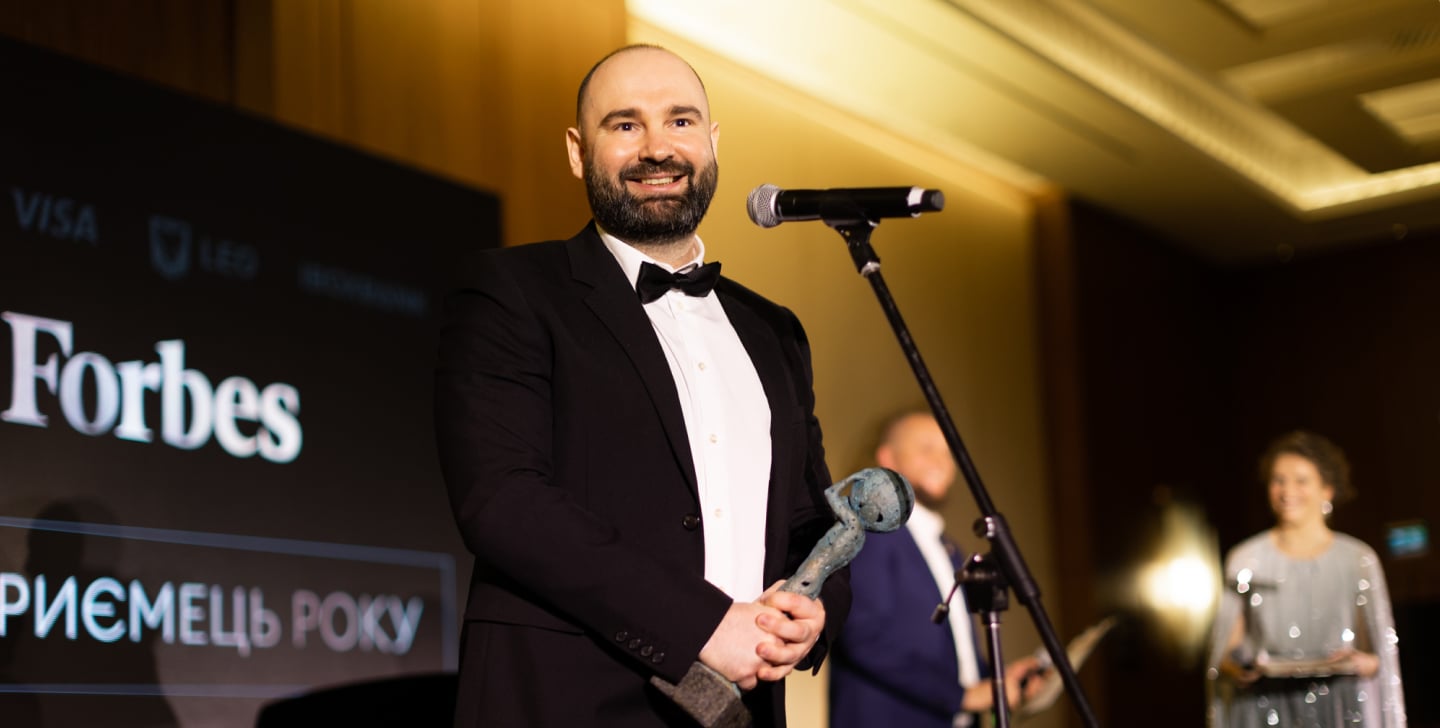 Common questions
Sources of inspiration
I am greatly inspired by what I do and by the smart people who surround me. Thank God, I'm very lucky with my team, and we have very cool professionals joining us. With them, you become smarter and stronger in what you do. On top of that, I am truly inspired by the positive feedback from our clients. It's important for me to make a positive impact and to do something that matters. When I see that users like our product, and it's important for them, or when someone wants to start a business in Ukraine and reach the international level like us, then I understand that my life has meaning.
Hobby
I go to work because it genuinely excites me. I don't do anything besides business. I've truly found my niche in business, because we make a very diverse one. It allows me to travel, meet people, and covers a wide geography from Europe to India or China. There's also engineering and production. If some people feel their lives lack excitement, the IT business in Ukraine is so hardcore it's difficult to imagine.
What changed your life
When my dad took me to a basketball class as a kid, it was not clear why. I didn't want to play basketball; I wasn't particularly inclined towards it and wasn't that tall. I come from a family of engineers where everything was calm and uneventful. But sports began to drive and motivate me. It made me realize I have character. I played as a playmaker, endured broken fingers, broke my hands four or five times, and had two head injuries. Yet, I have no regrets. It's a genuine story that I cherish.
Favorite business book
"Good to Great" by Jim Collins.
Now, I read less. One book can inspire me for up to three years. Endless inspiration is harmful. Understood something? Then act on it. Often, business consists of simple, boring, repetitive things.
What would you like to discover
I personally wouldn't discover anything, I think, but I can build a team that can. I'm talking about a technology with a global brand name, like Wi-Fi, Bluetooth, or Jeweller. It would be cool to see Jeweller on the same list as Wi-Fi and Bluetooth. Then, I'd consider my life a success.
How to organize a day for a young or beginning entrepreneur
My primary advice: work hard. By that, I mean engage deeply in business, not just things related to it.
It's like in that joke:
"We're interviewing a man who manages to do it all.– Tell me, how do you find time to do everything?– Get lost, I don't have time for this."
This is what a story about how to organize your day can be like. Focus on important things and ignore the unimportant ones. Whether to get up early or late, I don't think this matters at all. People are different; some need a lot of sports to be productive, others need more sleep. Everyone lives differently, and so each person is motivated by something completely different. For example, I have to do sports two or three times a week. If I don't, I feel bad. I can't handle more than five or six flights in a week, and if a flight lasts more than four hours, I need at least half a day to recover and get back to a productive mode. I've come to realize that time is overrated. Energy is what truly matters.
About trends
I believe that trends are the journalists' work. They often don't align with reality. So, we're told, "This is the year of the Internet of Things." Then, it's the Blockchain year. Next, the Artificial Intelligence year. And note that every year has its theme. A lot of money is invested, and many initiatives don't succeed. However, if you examine the facts, you'll find that those successful in artificial intelligence didn't just start their businesses during the AI hype year. For them, it's been a commitment of over twenty years; they've been doing it for a long time.