HomeSiren Fibra
Wired siren
Communication
Fibra communication technology
Proprietary wired communication technology.
Fibra combines the reliability of wires with the freedom of radio connection.
It features:
Two-way communication.
Advanced anti-sabotage.
Instant notifications.
Remote configuration via the Ajax apps.
Line connection
4-core cable
Fibra line length
up to 6,500 ft
When using the U/UTP cat.5 twisted pair.
Encrypted communication
Key features
Alarm type
acoustic and LED
Buzzer and LED.
Alarm volume
from 81 to 105 dB at a distance of 3.3 ft
Adjusted by PRO or user with admin rights in the Ajax app.
Alarm duration
from 3 s to 3 min
Adjusted by a PRO or user with admin rights in the Ajax app.
Siren sound frequency
3.4 ± 0.5 kHz
Additional LED connection
3 V
An external LED works in parallel with the LED built into
the siren and fully replicates its indication.
Chime
The siren makes a special sound to notify that the opening detectors
are triggered when the system is disarmed.
Events indication
Alerts.
Entry/exit delays.
Security mode.
Security mode changing.
After-alarm indication.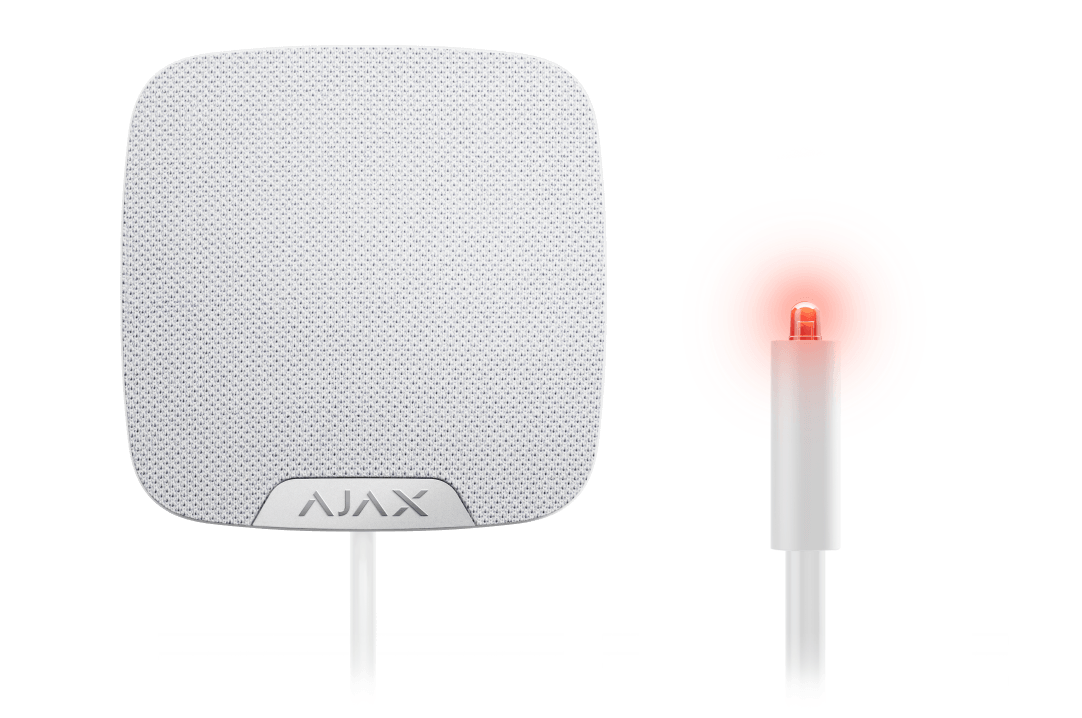 Recommendations
The siren is designed for indoor use only.
Recommended installation height is 8.2 ft and higher.
Anti-sabotage protection
Tampering alarm
Alerts of attempts to detach the siren from the surface or remove the mounting panel.
Protection against forgery
Device authentication
Power supply
Fibra line power supply
5−30 V⎓, up to 390 mW
The siren is powered by the control panel.
Enclosure
Dimensions
3.56″ × 3.56″ × 1.30″
Weight
2.96 oz
Operating temperature range
from 14 °F to 104 °F
Operating humidity
up to 75%
Protection class
IP50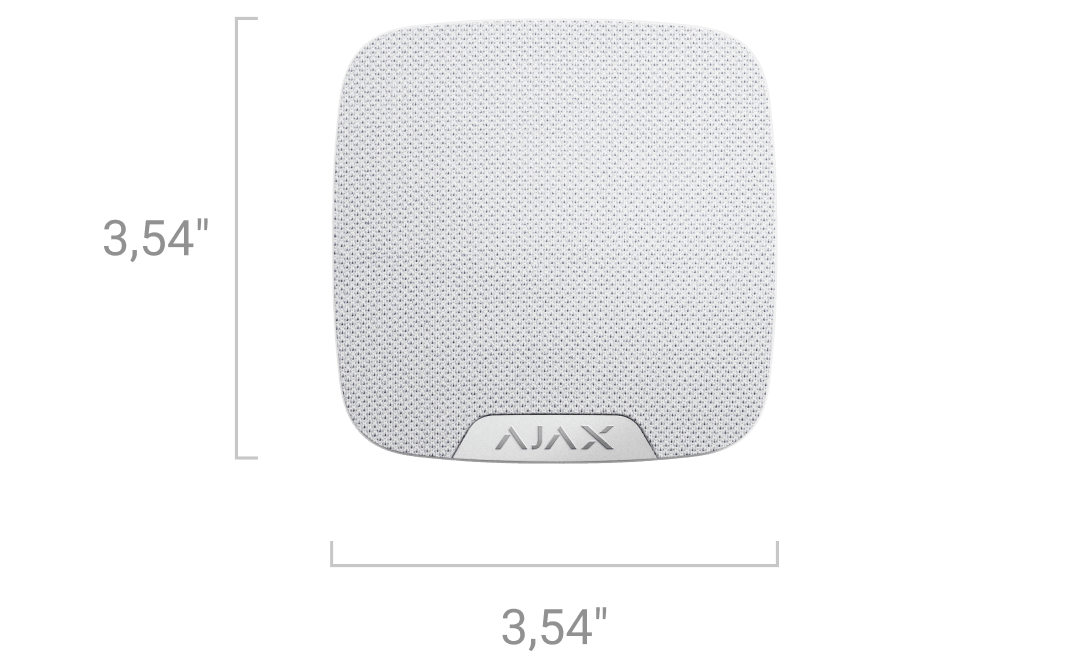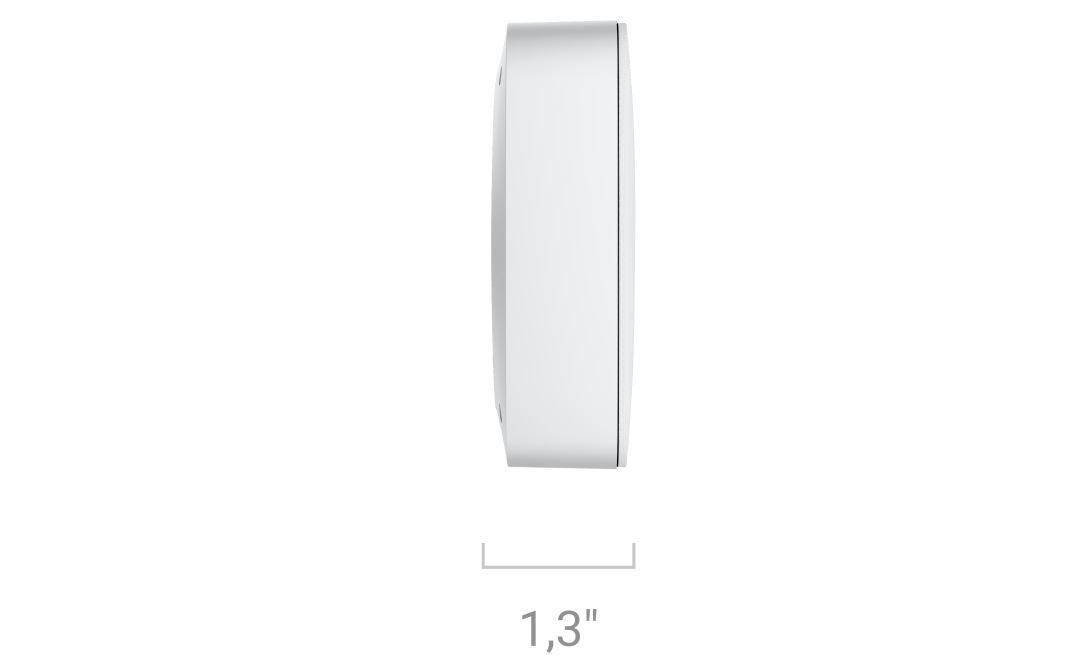 Colours
Black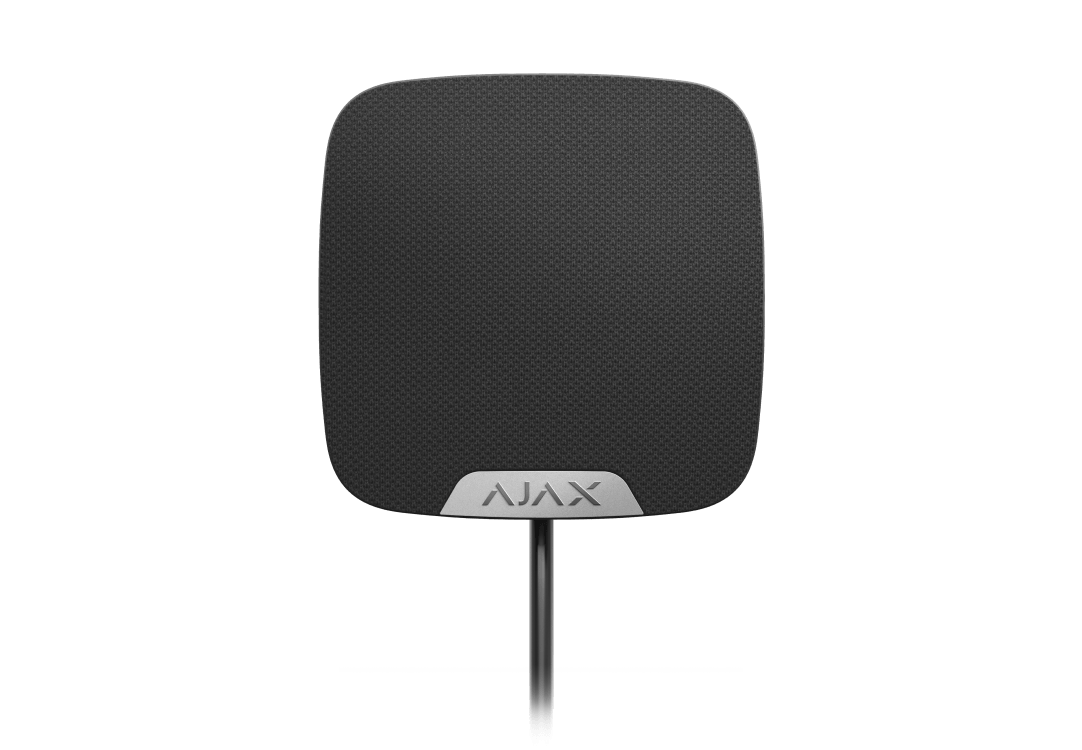 White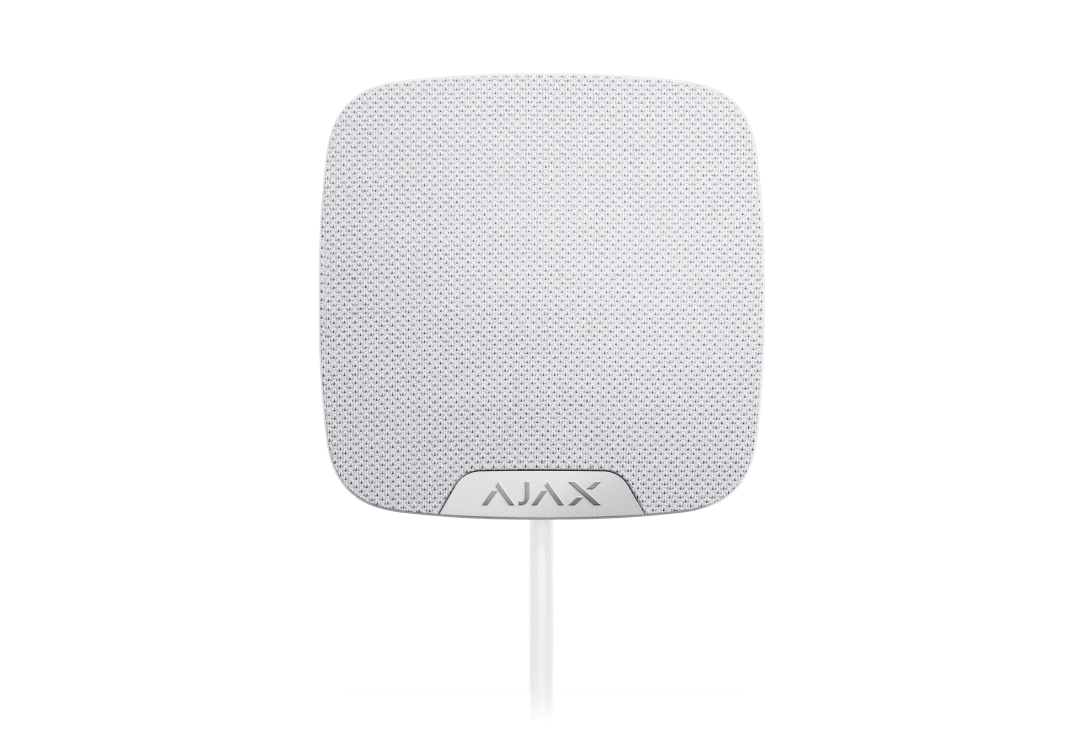 Complete set
HomeSiren Fibra
SmartBracket mounting panel
Installation kit
Quick Start Guide
Additional information
Compliance with standards
Warranty
24 months
User manual