During the development of the operating system for Ajax Hub, we provided for the possibility of updates that increase the functionality of the entire security system. These updates are free for all owners of Ajax alarm systems. We are launching new functions as part of our vision for the whole ecosystem, as well as considering requests from installers and the most popular suggestions from users.
What's new in Hub OS Malevich 2.5
Arming permission feature
This function is mandatory for professional security systems. It prevents activation of armed mode if a window in the premise is open, if the detector lid is open or if the connection with one of the devices is lost. Before, it was possible to get round this block by arming the system using a key fob or keypad. This is no longer the case, and this change is here to stay.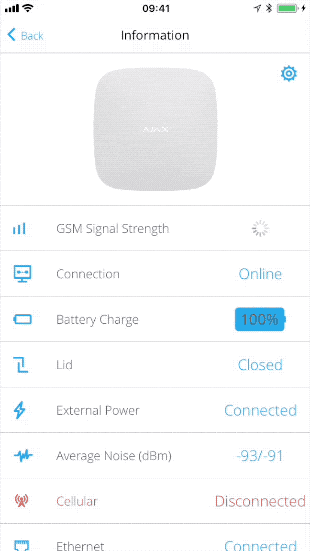 It is possible to manage restrictions in the "Service" menu of the hub settings. There are blocking options when arming is activated in two steps after a warning of malfunctions. Or a complete block on activating arming even in the event of one minor malfunction. All hub users will be notified of successful and non-successful attempts to activate arming with a list of malfunctions.
Please note that all SpaceControl key fobs with software version up to 3.18 will arm the system even if there are malfunction warnings.
How to update the hub's operating system
If the automatic software update function enabled, the hub will carry out all updates by itself when not in the armed mode. When this is done, you will see the notification about the successful update in the event log.
If you have disabled the automatic software update function, you will see a notification of a new version of the Hub OS in the Ajax Security System mobile application, and you will have to give permission for it to install the update.
The hub update will take place in waves over the course of two weeks, starting from today. Therefore, you can access it anytime.
Please note that to see a new function you have to update the Ajax Security System mobile application for Android to version 2.12, and for iOS to version 2.9.