LineSupply Fibra
Module for additional power supply of Fibra devices
Protection for facilities of any size
LineSupply offers versatile wired security system coverage for facilities of any size, whether a renovation or a new project. The device provides power to connected Fibra devices and extends the line length to 2,000 meters. LineSupply enables installer to combine up to 10 modules on a single line, boosting a line length for up to 20 kilometers. This flexibility opens numerous possibilities to effectively cover the factories, farms, cottage communities, or other large-scale facilities.
Length of Fibra line[3]
up to 2,000 m for LineSupply output

Up to 10 modules
on the single line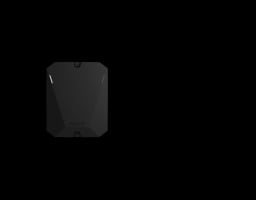 Splits one Fibra line into two ones
with the LineSupply (75 W) Fibra version

Remote control and configuration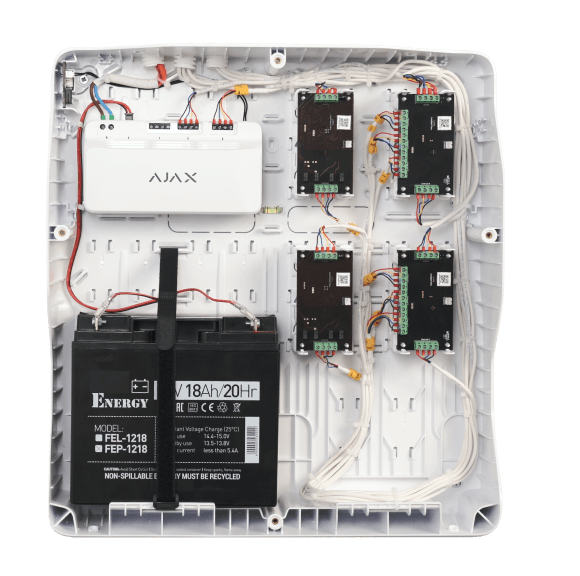 Convenient installation and cable management
when installed in a Case[5]
Provides power supply for any Fibra devices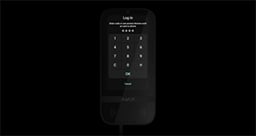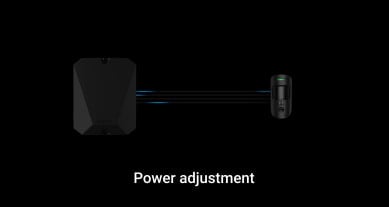 Up to 2,000 m
range of communication with an Ajax hub or a module that extends the Fibra line[3]
Informative in-app notifications
NOW
Ajax
Office: output line power supply turned on by Alex, LineSupply Fibra in Hall #1
NOW
Ajax
Production: device detached from surface, LineSupply Fibra in Workshop #1
Zero power consumption from the hub
due to 110/230 V~ operation and battery backup[4]
Two colours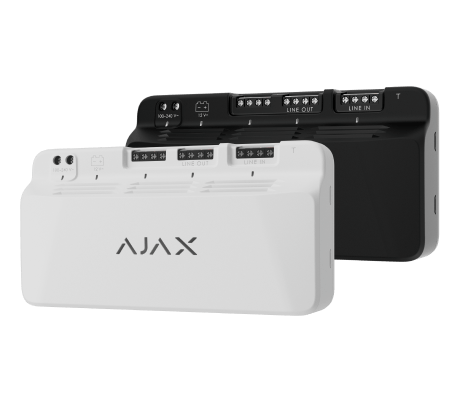 This is the wired device of the Fibra product line. Only accredited Ajax Systems partners can sell, install, and administer Fibra products.
1 - Output power per line from LineSupply (45 W) Fibra — 30W. Another 15 W are used to charge the backup battery.
2 - Output power per each line from LineSupply (75 W) Fibra — 30W. Another 15 W are used to charge the backup battery.
3 - When using a twisted pair cable UTP cat. 5. Other cables may have different values. Fibra power supply calculator.
4 - The battery is not included in the kit.
5 - Case is not included in the kit and is sold separately. Learn more
Ajax product lines
Superior, Fibra, and Baseline product lines are mutually compatible. This opens up numerous possibilities for building systems of any configuration.