DoubleButton is a new wireless hold-up device by Ajax Systems. Dust and splash-resistant housing, buttons with absolute protection against accidental clicks, communication with the hub at a distance of up to 1,300 meters, and 5 years of operation from the built-in battery — everything in a small weightless device.
Meet the first elegant solution in the market of hold-up alarms for home and business. DoubleButton combines well-designed ergonomics, Ajax technologies, and the expertise of security companies from around the world. The security system activates the alarm only if both buttons are pressed simultaneously — a special plastic divider will prevent you from accidental activation. DoubleButton can be safely carried in a pocket as a key fob or hung on a neck. Dust and splashes do not impact its operation.
DoubleButton can generate a confirmed alarm: a separate event that the security system transmits to an ARC to abolish any doubts about the reality of the threat. A confirmed alarm can be generated by pressing both buttons twice in a different way: short and long press in any sequence. This implies instructing users and eliminates unnecessary patrol dispatches. Such a method of dealing with false alarms is used in the UK, where police can impose a fine and withdraw from monitoring in case of an unnecessary visit.
And we mentioned the UK for a reason. With DoubleButton and OS Malevich 2.10, the Ajax security system complies with PD 6662:2017 and can be connected to Alarm Receiving Centers throughout the United Kingdom.
👉 How to make your system PD 6662:2017-compliant
Hidden possibilities
While a patrol proceeds to the scene, the Ajax security system can start to counter the threat. To make the system ready, you need to set up a scenario for automation devices that will be triggered by a DoubleButton alarm. For instance, built-in relays can discreetly close electric locks, activate a smoke machine, or lower roller shutters. Meet the intruders fully armed.
👉 How to create and configure a scenario in the Ajax security system
Always in the right place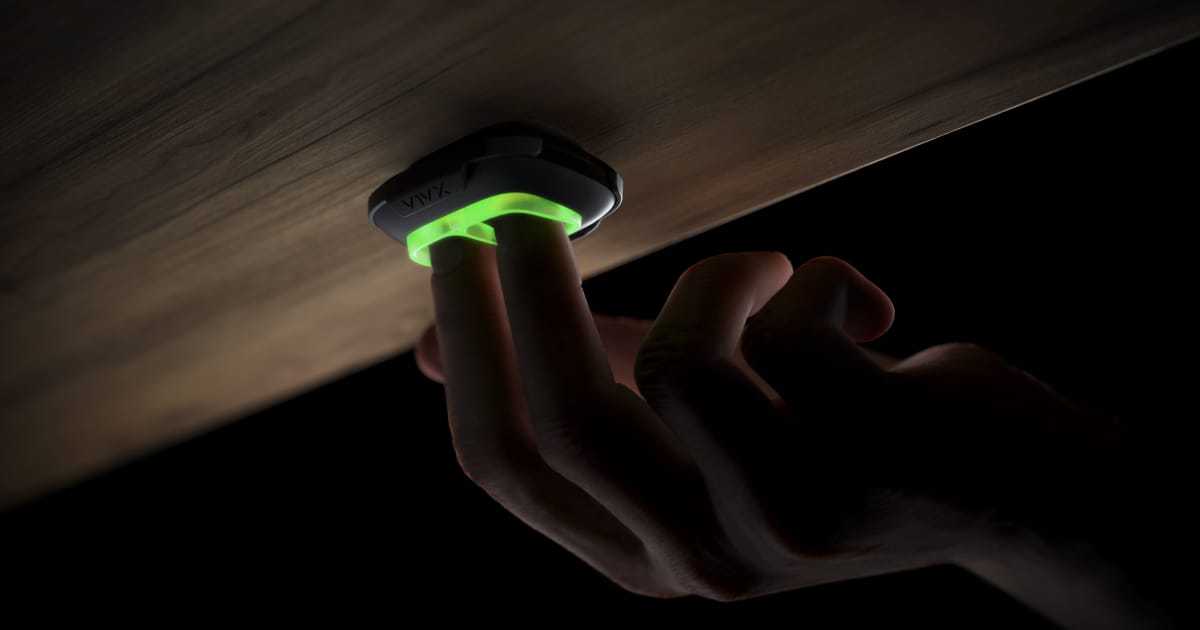 We developed Holder for attaching DoubleButton to the surface. This mount allows the device to remain mobile. With one click, DoubleButton is placed where you need it: under a table, at a front door, or in a cash register. And just as easy to detach it. You don't need to disassemble the DoubleButton housing or use tools to do this. The Holder is a universal mount: it is also suitable for Button — a panic/smart button.