Ajax Software
Simple security management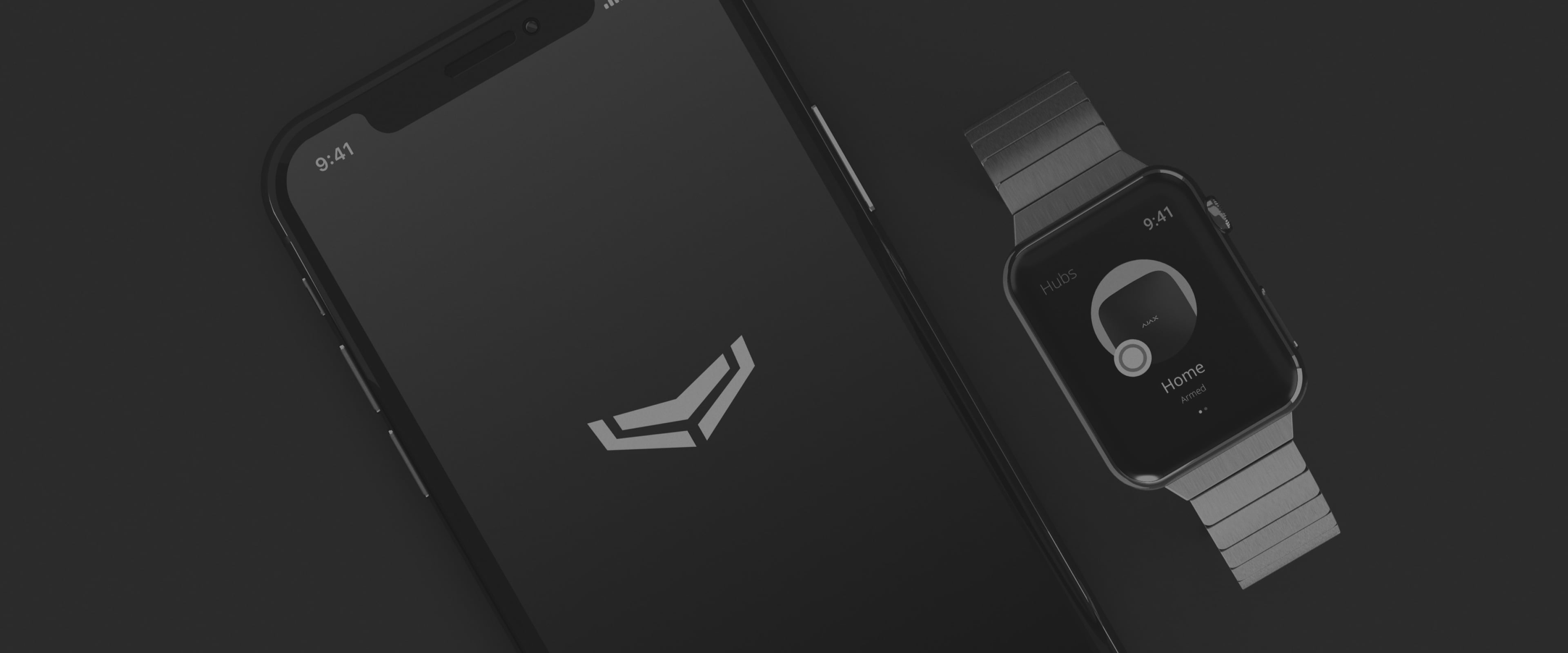 All features within reach of touch
Experience flexible system management, instant notifications, and core features in one app, elevating your security and comfort to the next level. The system control point is now in your smartphone!
Learn more
Ajax PRO: Tool for Engineers
A free mobile app for installers and security or service companies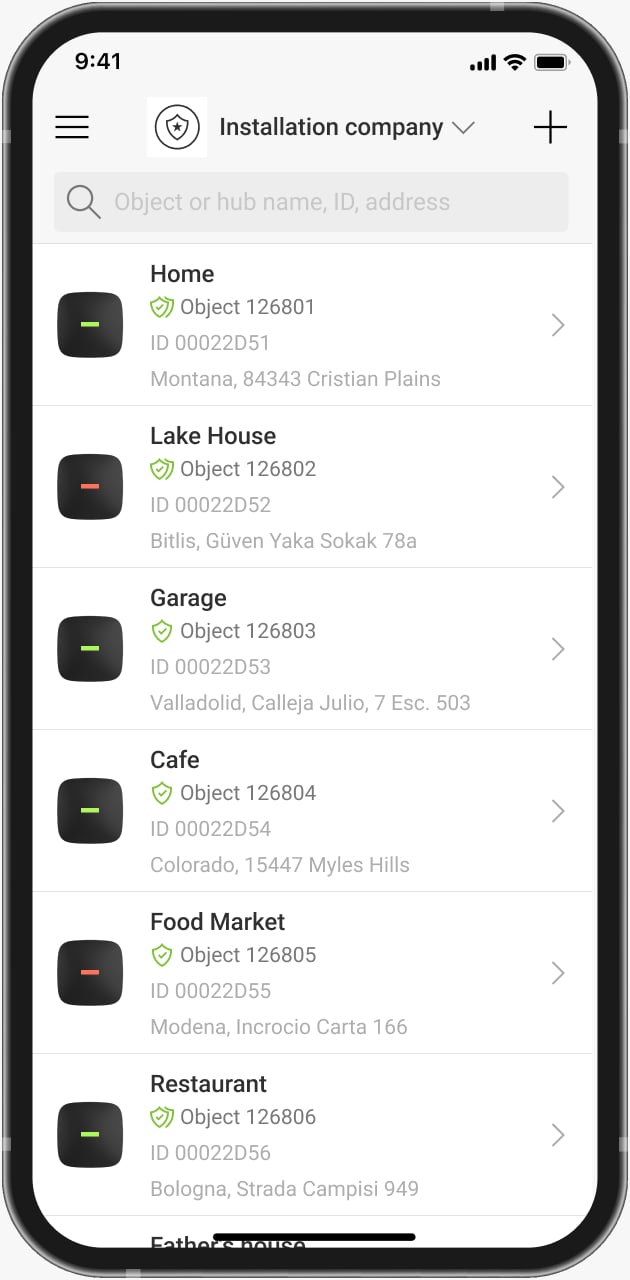 Easy to manage
Control thousands of client properties directly from your smartphone.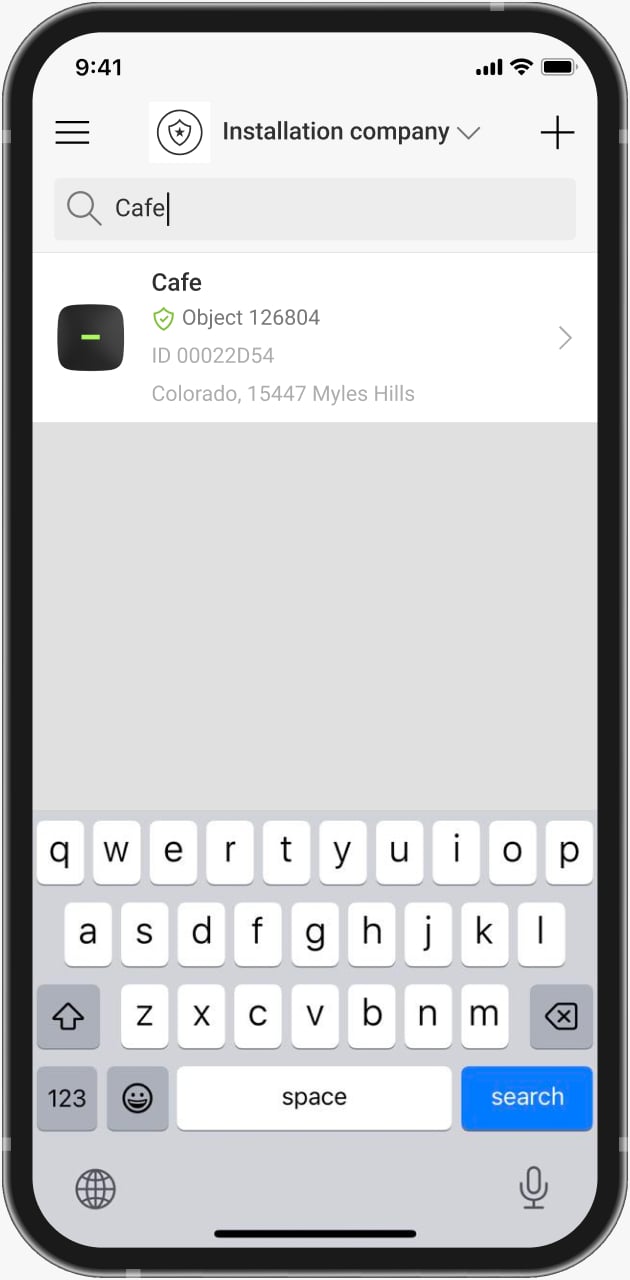 Quick search
Find a client's property by name or hub ID.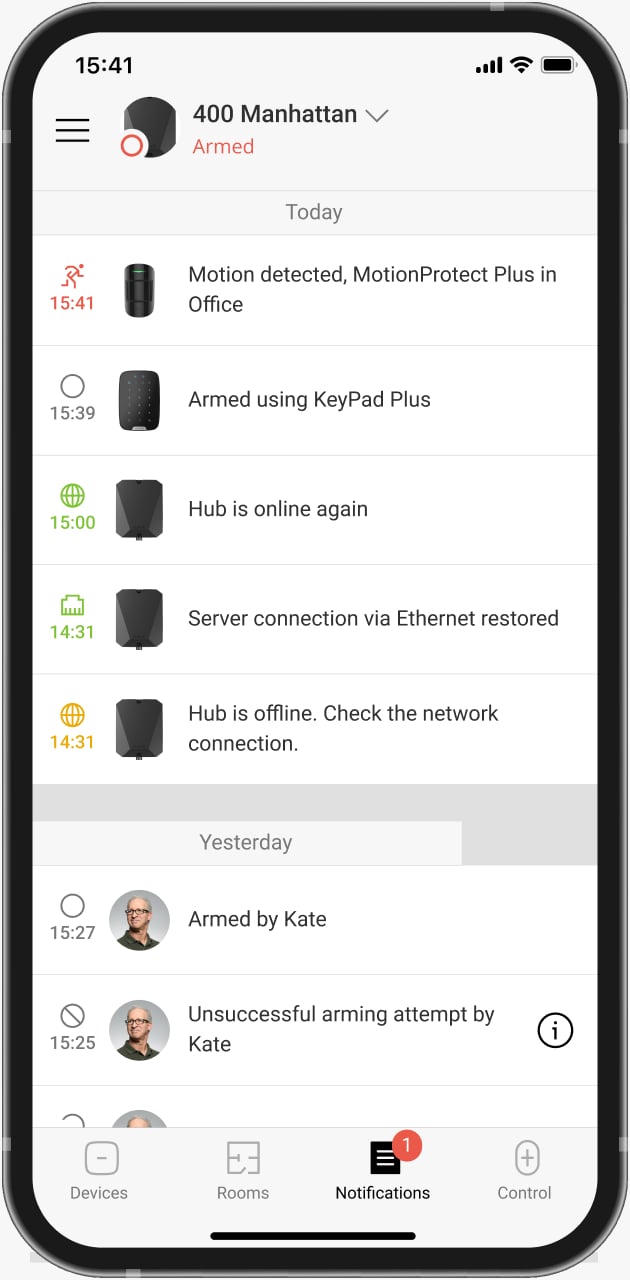 Notification tab
Get detailed notifications with information from detectors at different properties.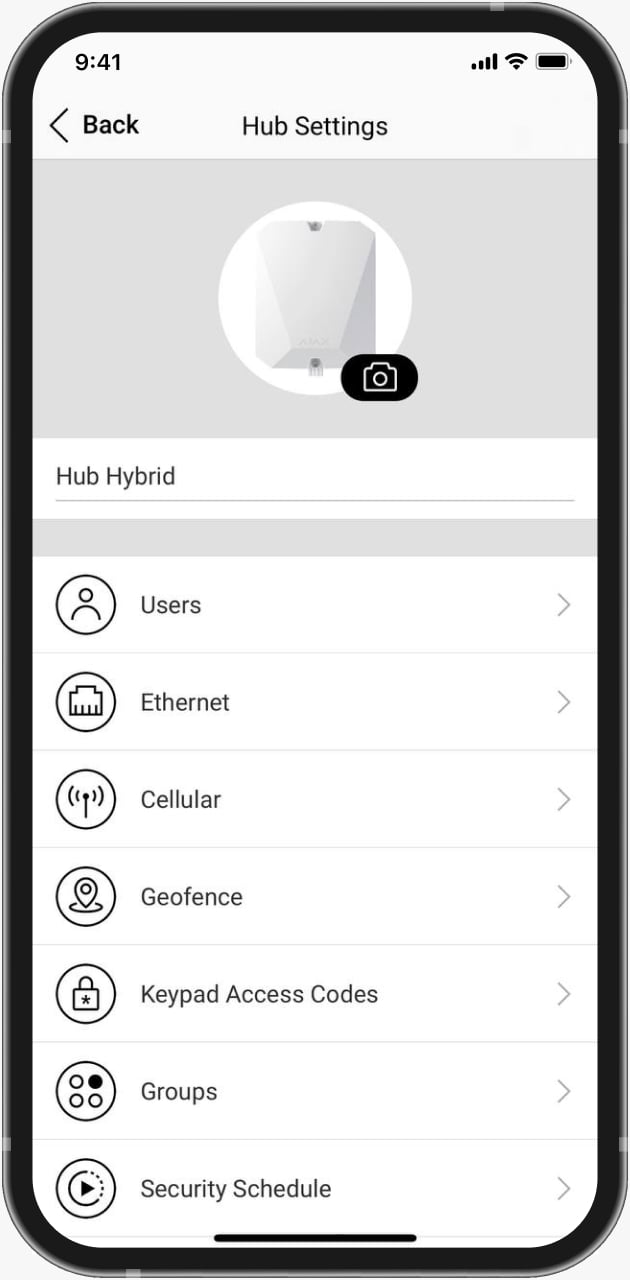 Remote setup and management
Make system changes in the settings of client hubs without leaving the office.
Test devices
Minimize on-site installation and setup time.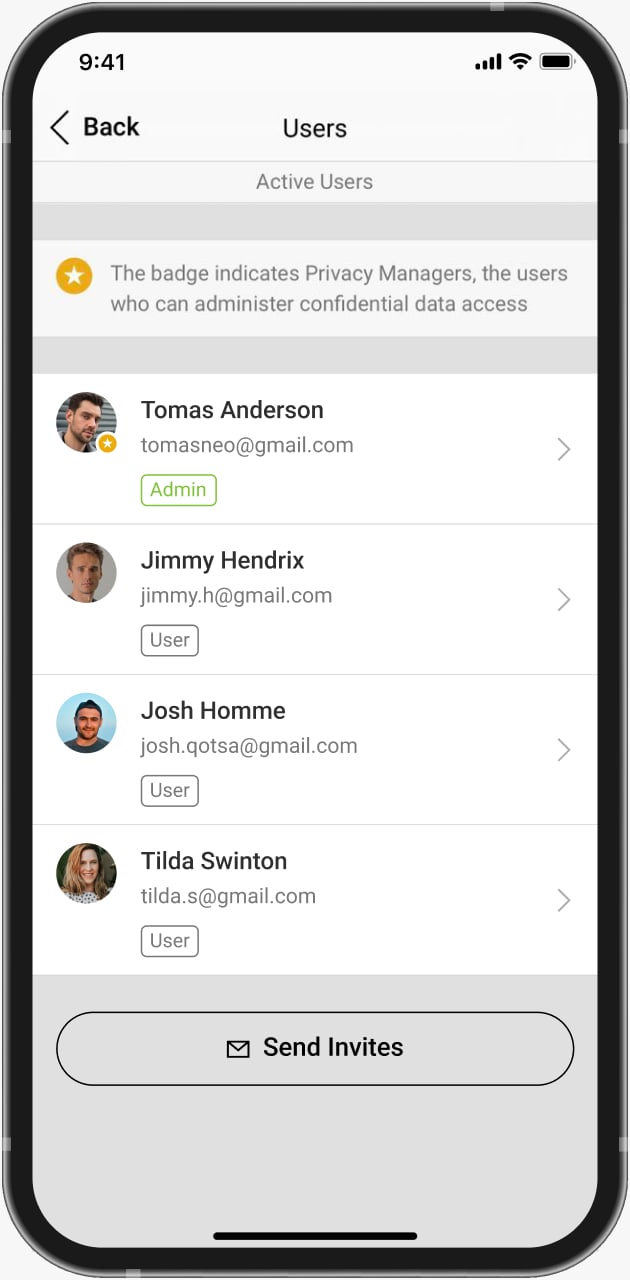 User access management
Give user access to hub settings and remove it with a single tap.
Privacy
Protect your account with two-factor authentication and set a password to enter the app. Track logins and manage account sessions on other devices.
PRO Desktop
App for administration and monitoring alarms of Ajax security systems
Centralized management
Monitor operation of thousands of protected facilities on large screens.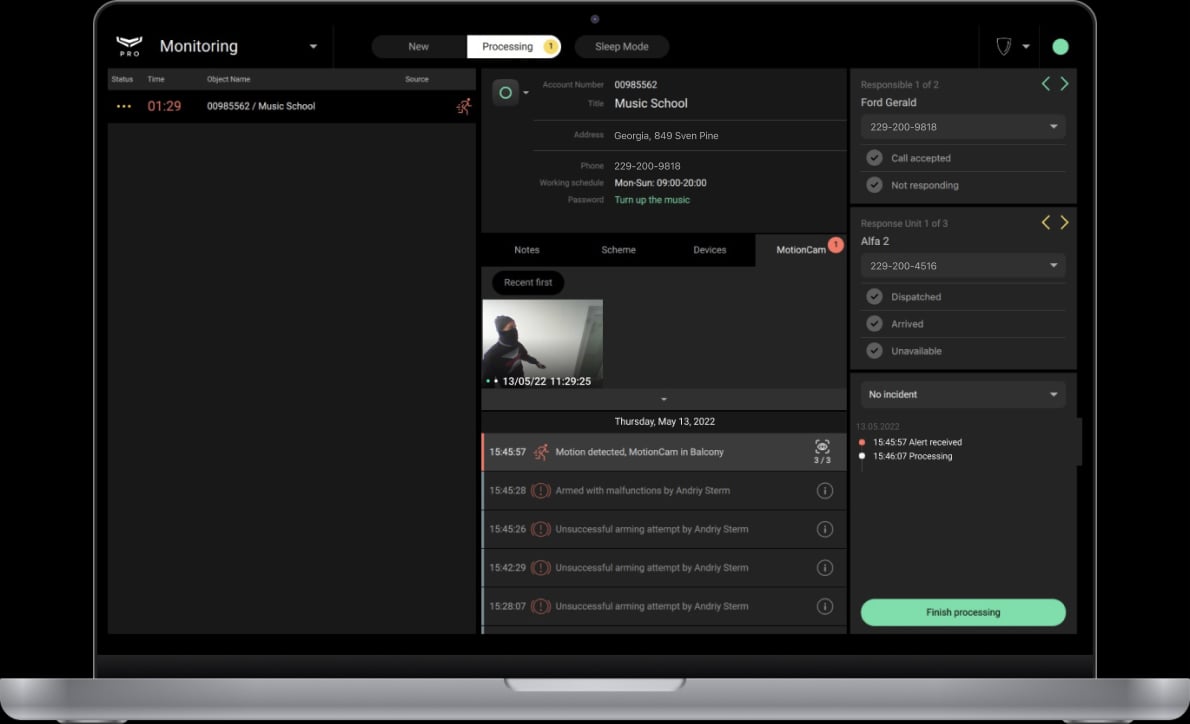 Instant alarm response
Find out about the incidents on site with push notifications. Check the address, the cause of an alarm, and the location of a triggered detector or a panic button in the event summary.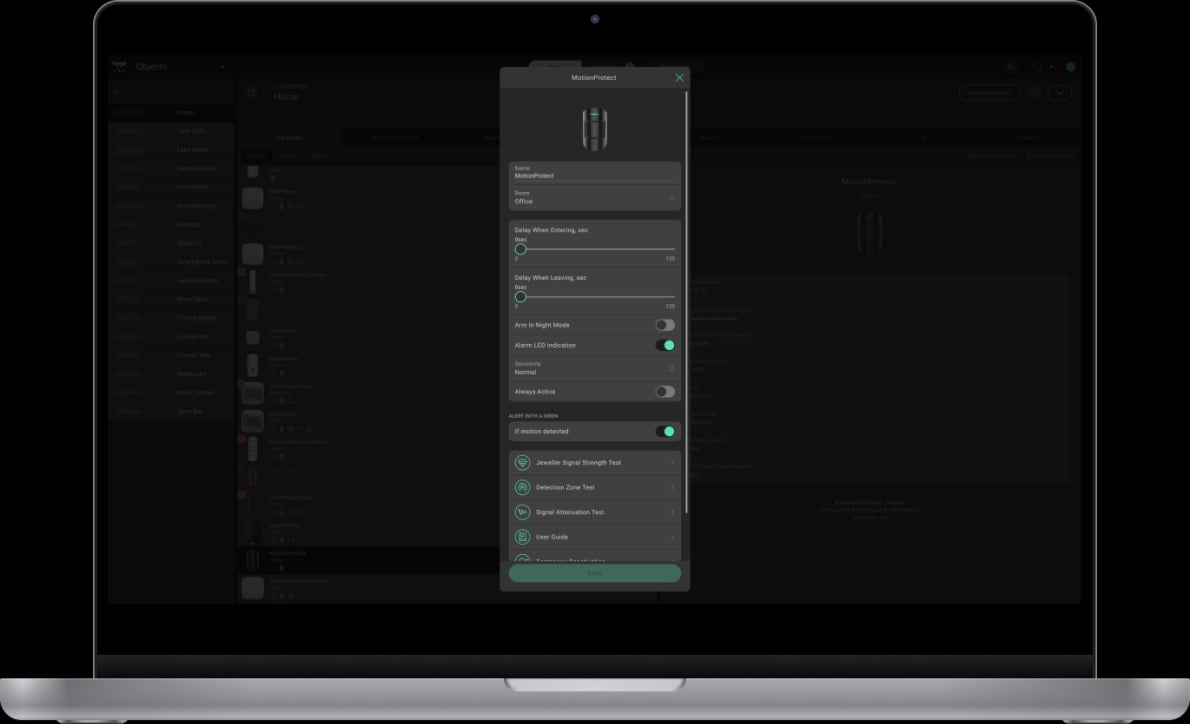 Remote configuration
Change settings of client hubs, test detectors, and arm or disarm facilities without leaving your office.
Maintenance reports
With just a few clicks, download a maintenance report to learn the state of security and fire detectors used in any monitored system.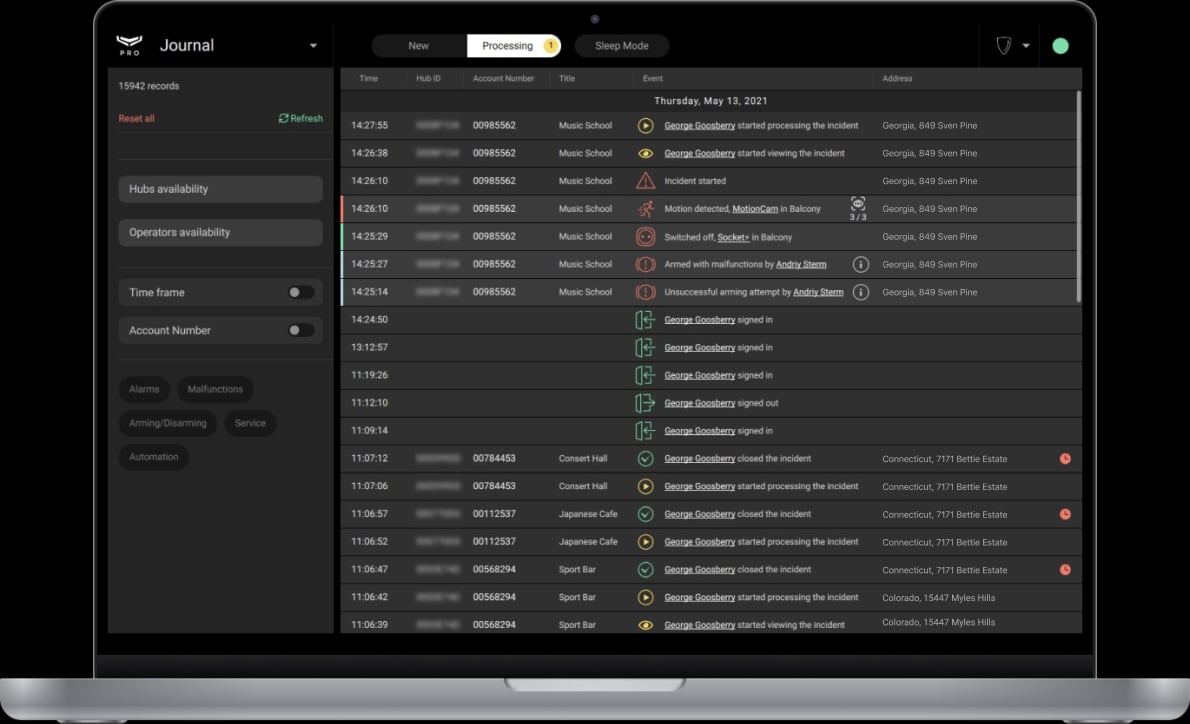 History of events
View the events on site and filter them by type: alarms, malfunctions, arming/disarming, or operation of smart sockets and relays.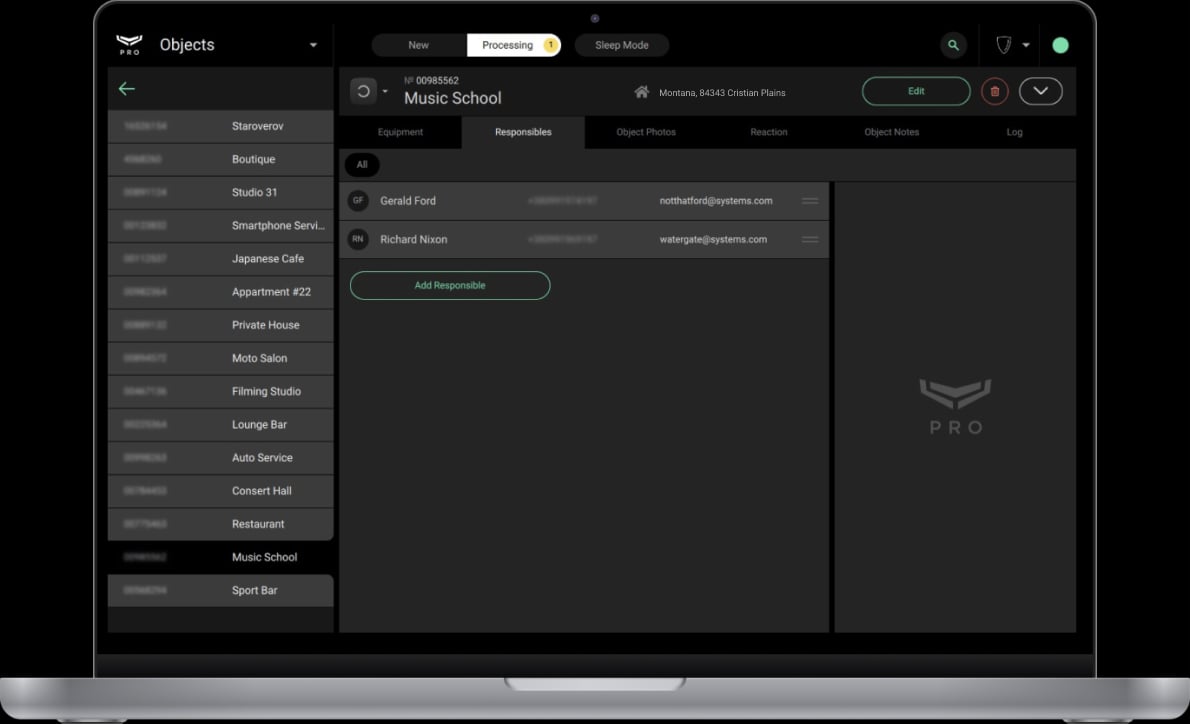 Customer cards
Create property profiles with addresses and contacts of the owners.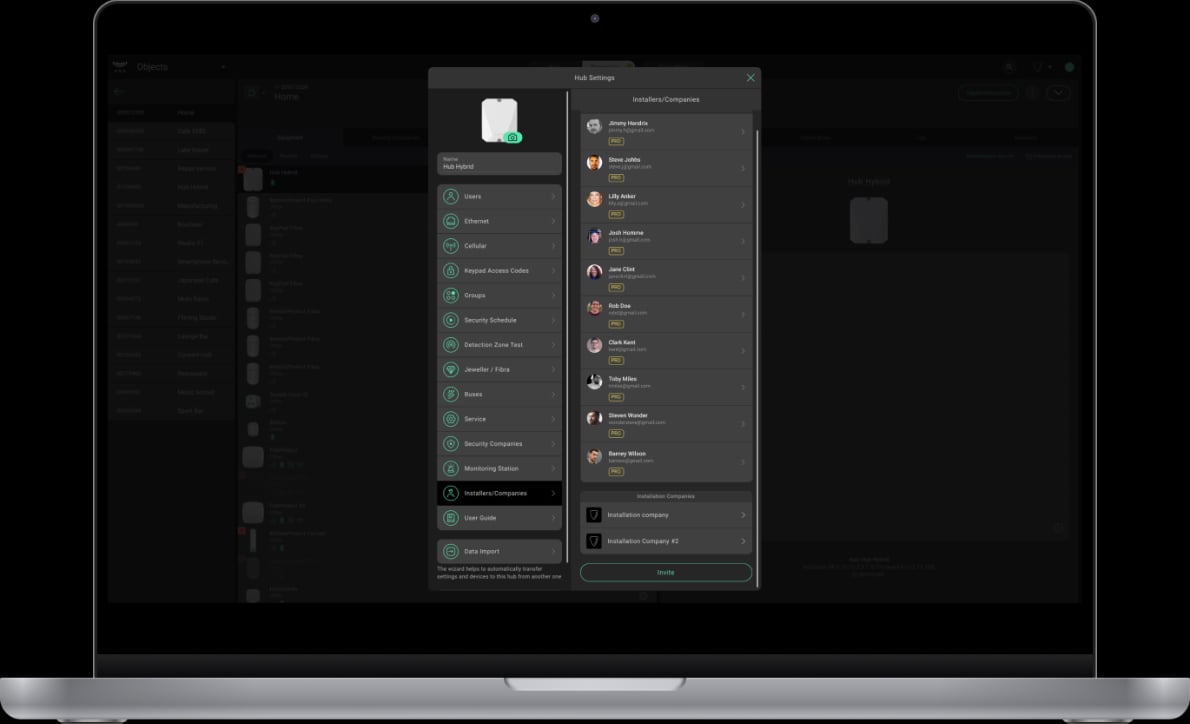 Flexible access
Provide your employees with temporary access to the hub settings.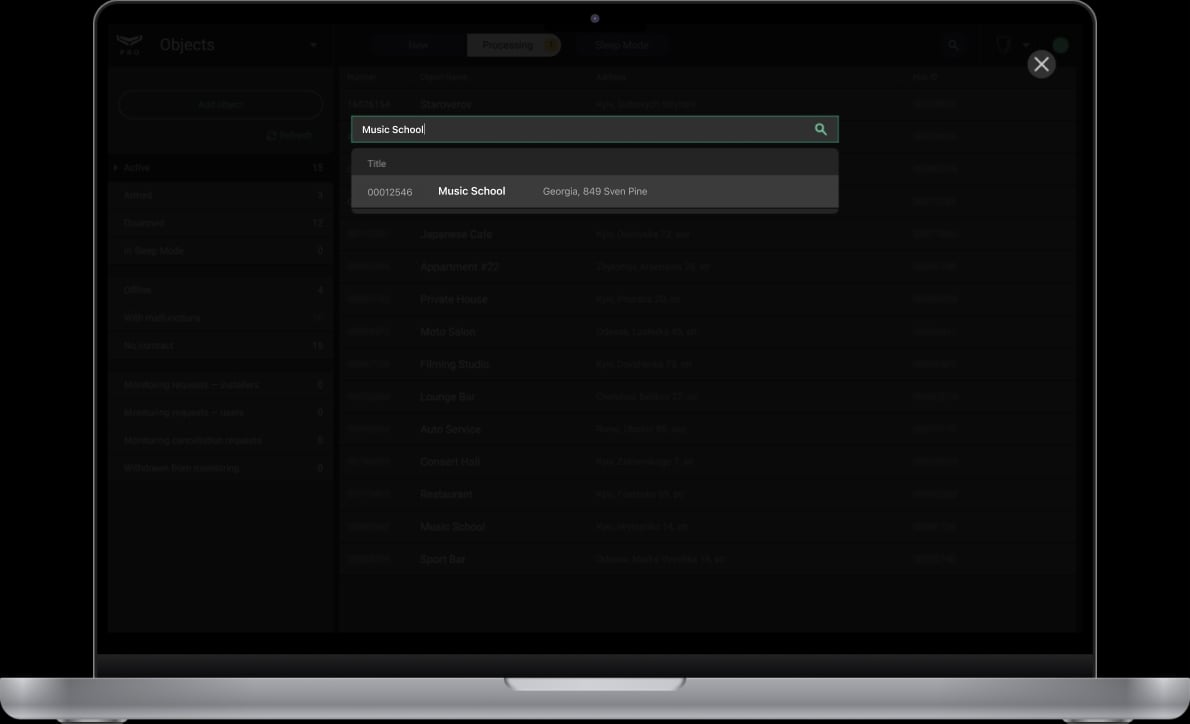 Quick search
Look for protected facilities by name or hub ID.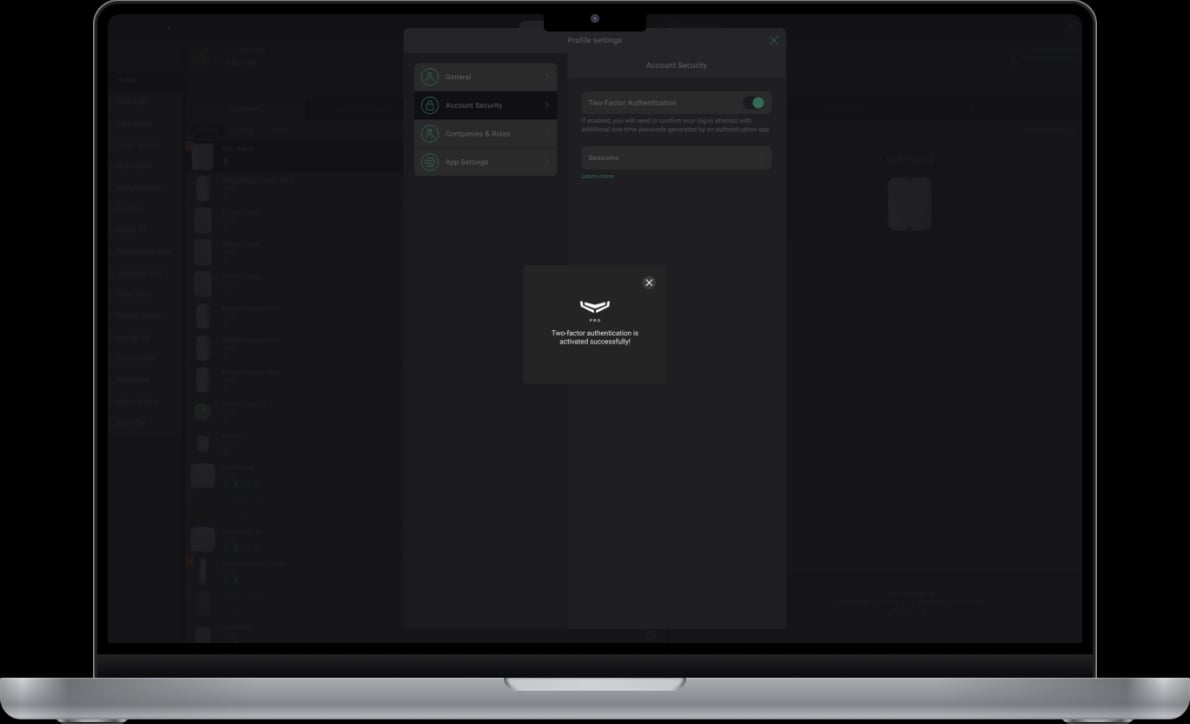 Privacy
Protect your account with two-factor authentication and set a password to enter the app. Track logins and manage account sessions on other devices.
Ajax Translator
An app to establish communication between Ajax security systems and CMS software
Supports Sur-Gard (Contact ID), ADEMCO 685, SIA DC-09 (ADM-CID) communication protocols

Converts encrypted hub events into a format supported by the CMS

Connects hubs to the CMS directly and/or via Ajax Cloud

Transmits visual alarm verifications to third-party CMS apps

Receives monitoring requests from Ajax apps

Sends the coordinates of the panic button pressed in the Ajax app
Scenarios
Security automation for home and office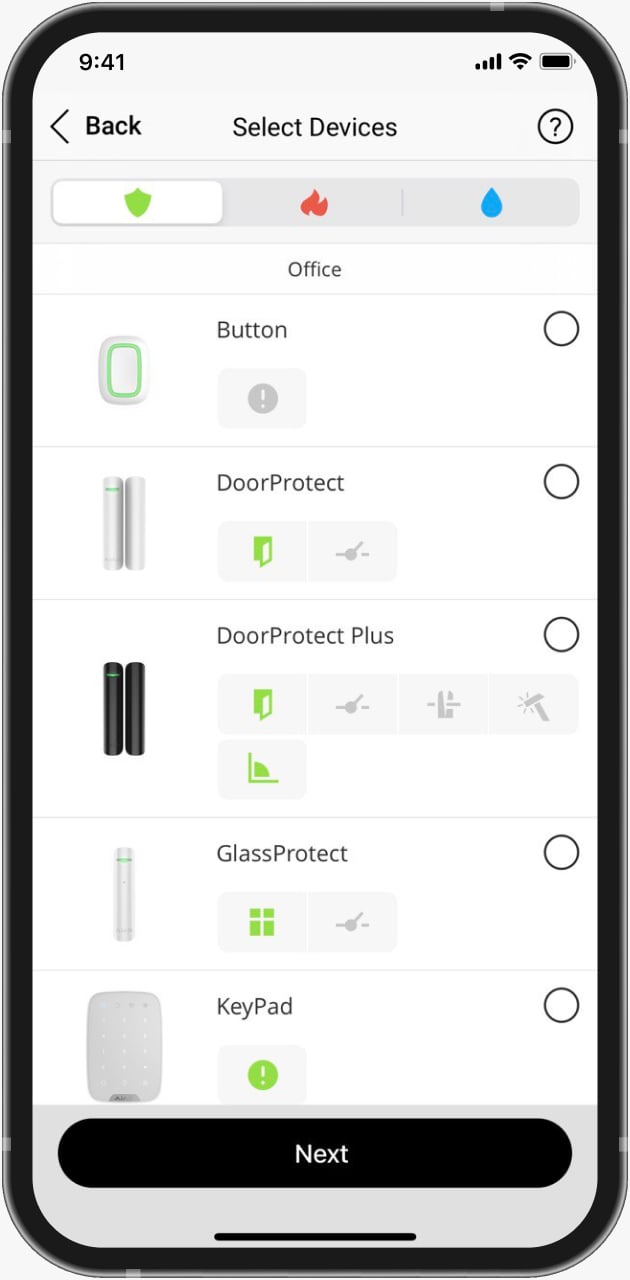 Alarm responses
Use scenarios to automatically turn off the water if leakage is detected or switch off the potential cause of ignition at the first signs of fire.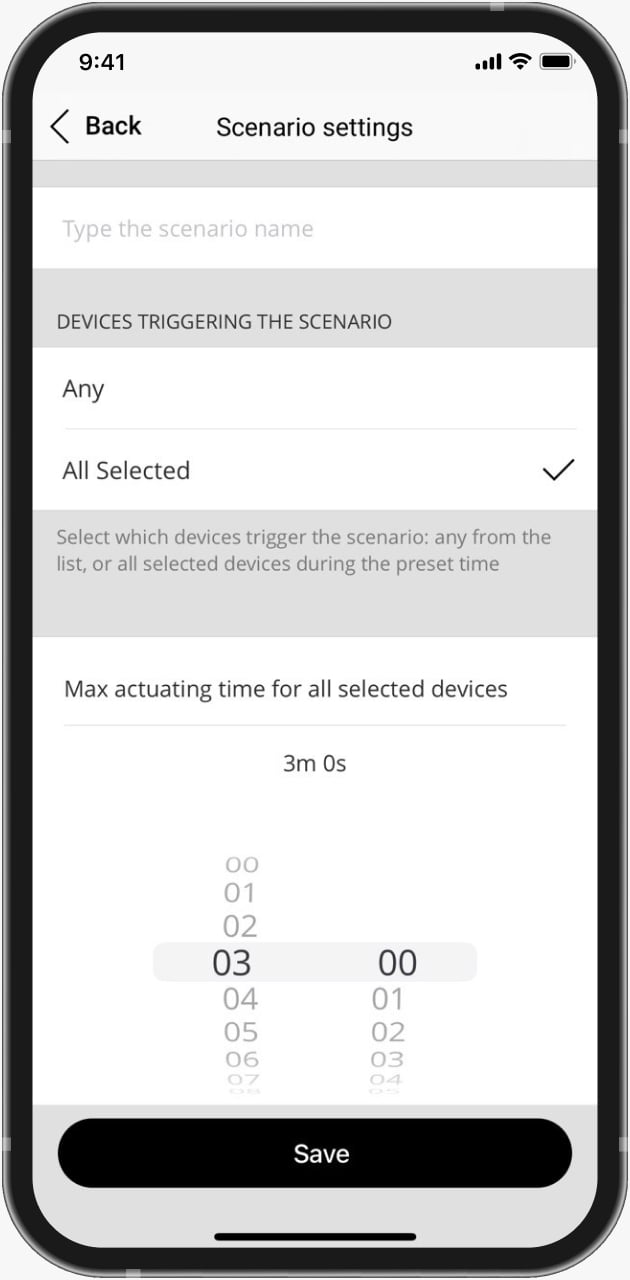 Planned actions
Activate the Night Mode or heat up the premises on schedule.
Reactions to security mode changes
Automatically lower the roller shutters and lock the electric door locks when arming the premises.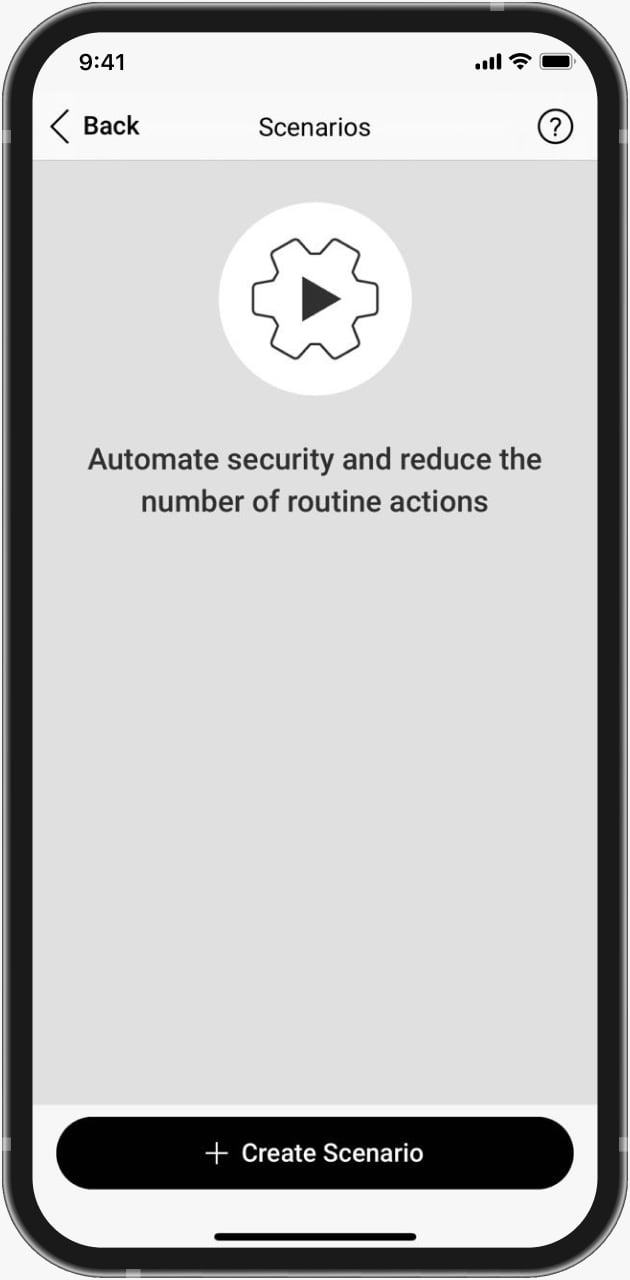 Programmable Button
Open gates, turn off all the lights in the building and control smart homes of any size with the Button's click.
Video surveillance
Integration of IP-cameras and DVRs
Control your home and office
Use one app to manage your security system and monitor security cameras. With Ajax, you can connect IP-cameras via RTSP, or try a simplified integration for EZVIZ, Hikvision and Safire, Dahua, and Uniview video surveillance equipment.
Ajax Enterprise API
An interface for integrating Ajax products with third-party services and applications for commercial projects
Administer security systems through your applications

Build integrated security services and automation solutions based on our products

Integrate Ajax with IT infrastructure, CRM systems, and billing procedures