FireProtect 2 (Heat) Jeweller
Wireless fire detector with heat sensors
Against invisible threats
FireProtect 2 is a next-gen detector designed for residential fire safety. With two thermistors, the detector quickly reacts to the synthetic materials burning and notifies about danger with a built-in powerful siren and critical alerts from Ajax apps. Thought-out design, mounting, and in-app settings make installation straightforward and quick. Everything meets the most modern fire safety standards.
FireProtect 2 features in a minute
Discover FireProtect 2
Interconnected alarm in 20 seconds
Versions with different battery types
Heat sensor
Two thermistors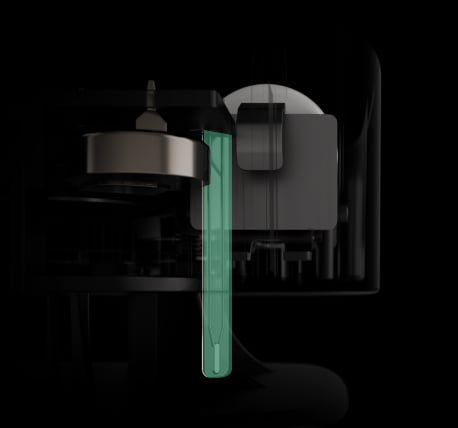 Remote control and configuration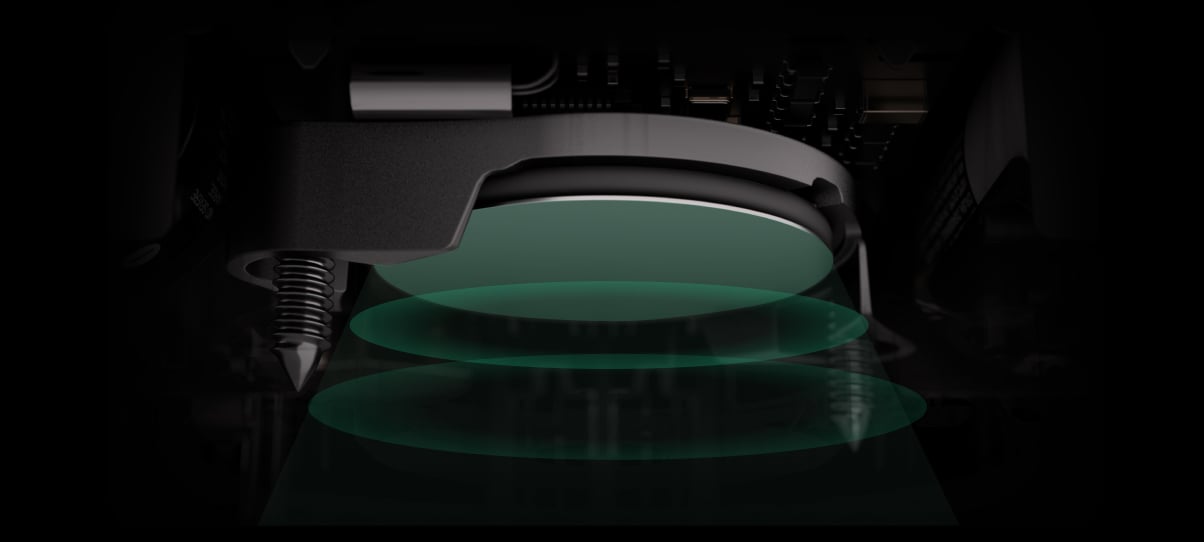 Informative in-app notifications
10:00
Ajax
Home: FireProtect 2: temperature exceeded the threshold value in the kitchen
10:00
Ajax
Home: Photo by Scenario taken, MotionCam in the Kitchen
Jeweller radio communication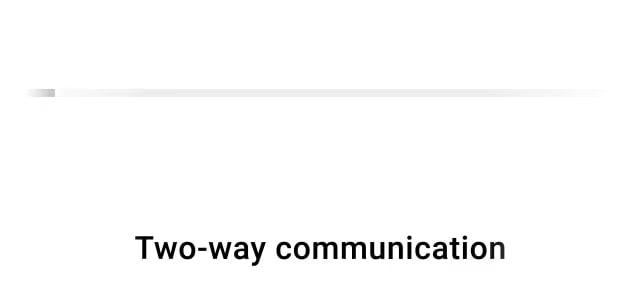 Up to 1,700 m
range of communication with an Ajax hub
Operates as part of the Ajax system or without pairing with an Ajax hub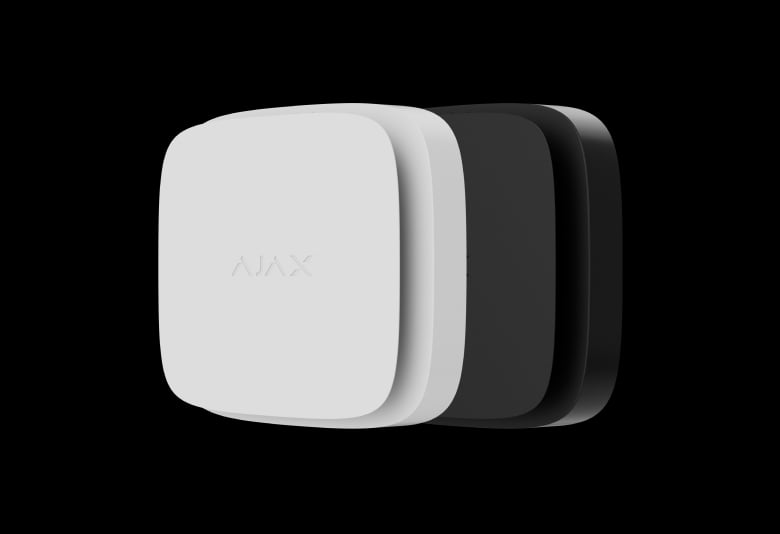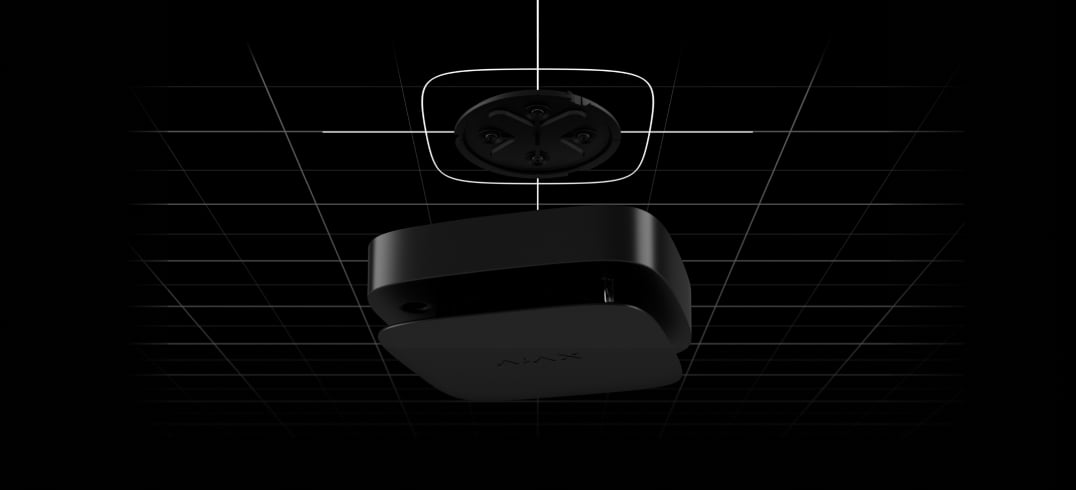 SmartBracket
with an adjustable rotation angle
Compatible hubs and range extenders
Wherever there is a risk of fire
Kitchen
Garage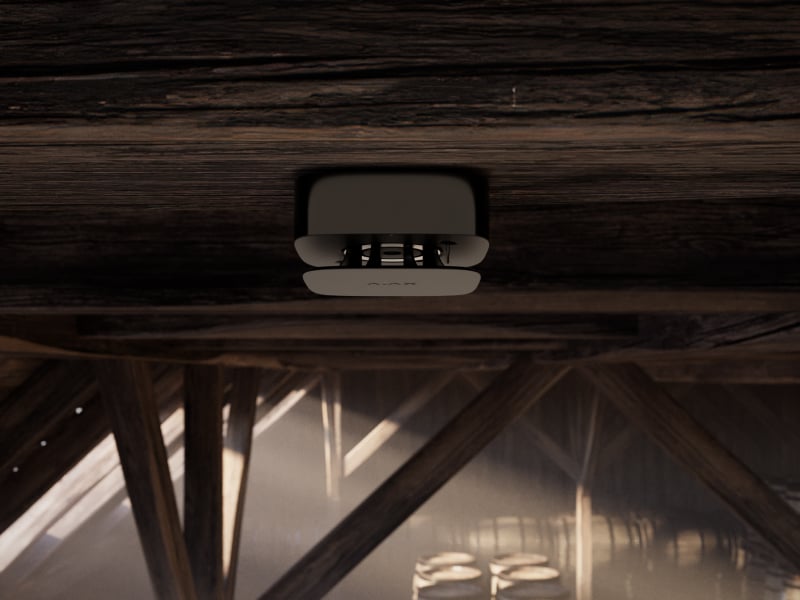 Barn
Basement
Discover future-proof hardware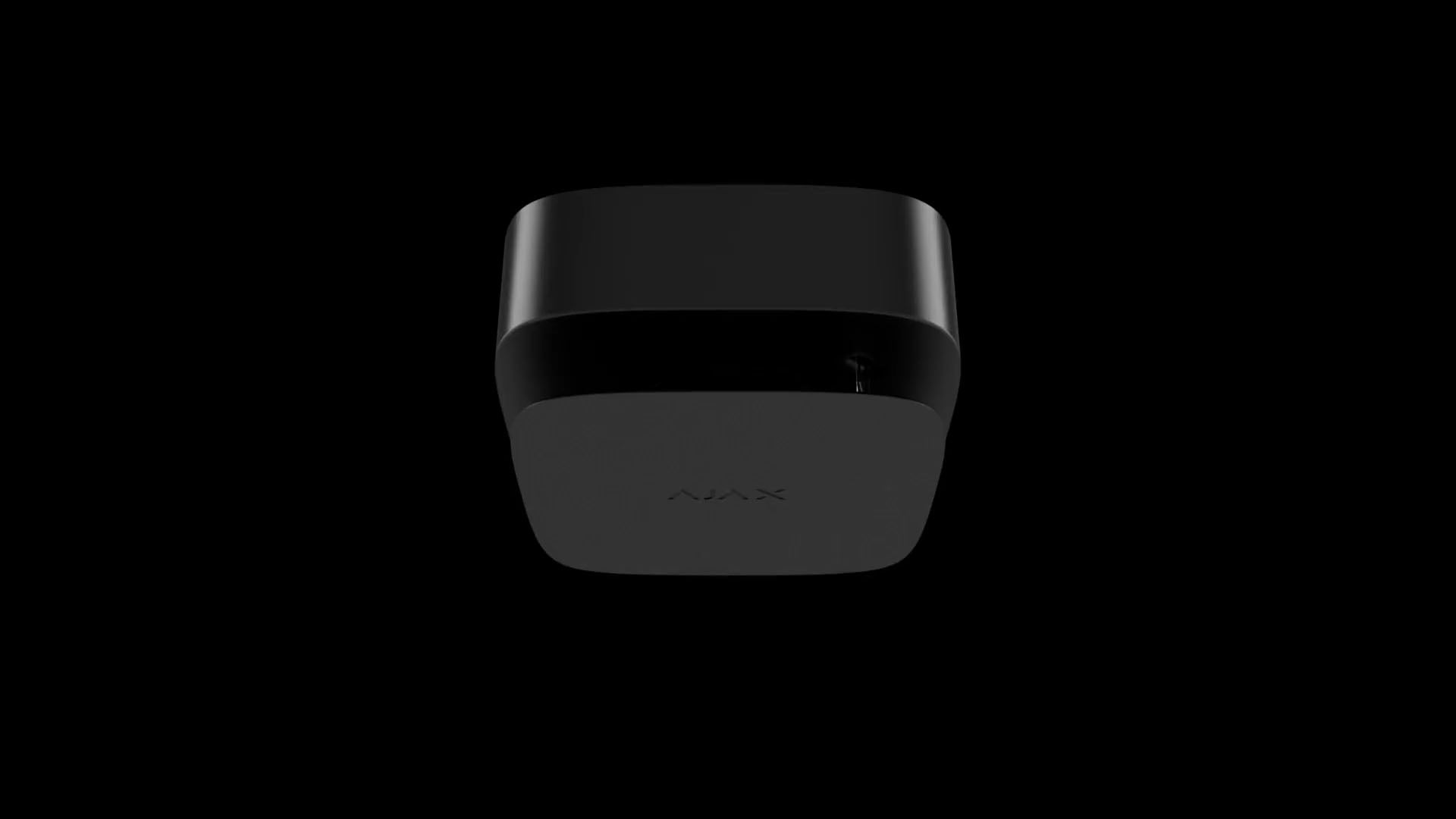 Detection
Even when it's fire without smoke
FireProtect 2 is equipped with two A1R-class thermistors to detect smokeless fire threats. They give a significant advantage in detecting a rapid temperature rise when synthetic materials burn, or a fire starts from smoldering. Thermistors are located outside the enclosure to eliminate life-saving detection delays. So FireProtect 2 is ready to detect a fire as fast as possible, even if it starts imperceptibly.
Heat alarm
10°C increase in temperature within a minute
Exceeding +64°C
Autonomous operation
Stable performance for a decade
Cutting-edge engineering of hardware and software allowed us to implement advanced capabilities and offer autonomy in the size of the compact smart detector. FireProtect 2 complies with strict residential fire safety standards with long-lasting battery life while featuring constant data exchange with a hub and real-time analysis system to filter false alarms. The detector is available in two versions with different battery options to cover every market need.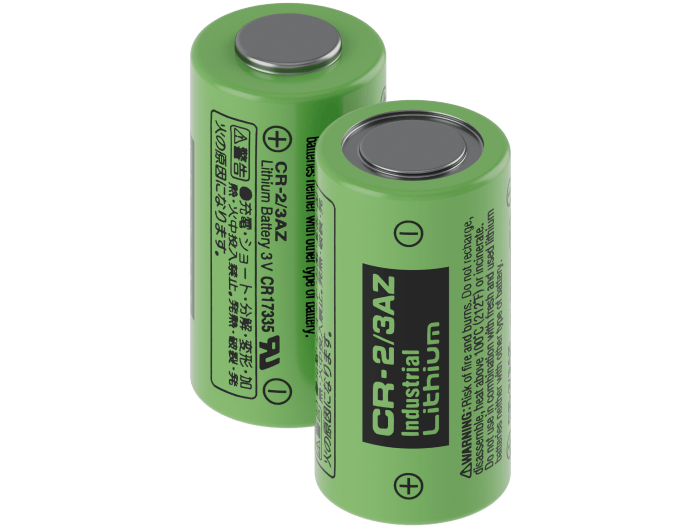 SB version
10 years of operation
with non-replaceable sealed batteries
RB version
Up to 7 years of operation
with replaceable CR123A batteries
Low battery warning
The detector reports low batteries at least 30 days before its full discharge. Installers and users get notifications from their Ajax apps. Also, FireProtect 2 has an LED indicator and audible beeps for a low battery alert.
Alarm system
Always informed, everywhere
For residential fire alarm systems, informing people about fire danger is the priority. FireProtect 2 is equipped with a powerful 85 dB siren to eliminate the risk of missing an alarm. The detector uses impossible-to-ignore tones with different patterns to indicate an alarm or event, so it's easy to recognize the type of threat and react accordingly.
Different sound and LED indications
Wireless interconnection
All FireProtect 2 detectors can synchronously notify about the fire. As soon as one of them detects a threat, it only takes 20 seconds for the sirens of other fire detectors at the facility to activate. If the fire occurs at night, the volume of 85 dB can wake up even a deep sleeper.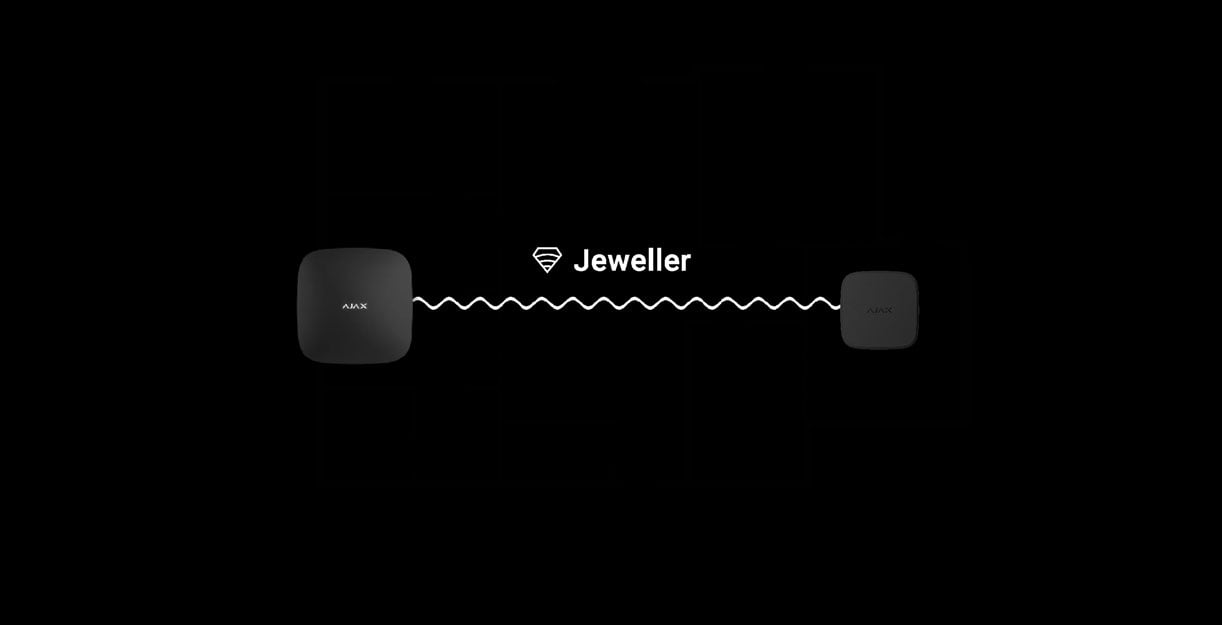 Interconnected fire alarm in 20 seconds
Unleash the Ajax power
The Ajax smart and complex ecosystem brings new standards to the fire safety industry. FireProtect 2 is ready to protect your home without an Ajax hub but can do even more when connected to it. Intuitive Ajax apps provide remote setup and all detector information in real-time from anywhere the Internet is available, on a smartphone or PC. With instant notifications, there is no chance of missing a fire alert, and scenarios let you automate fire security to enhance home protection while you're away. A complete set with stable wireless communication — essential reliability tested over the years by nearly two million users.
Only with Ajax
Full monitoring for the building
The system instantly notifies about alarms with the critical alerts from the Ajax apps. Security companies and users know exactly which device triggered, when and where it happened. The system controls each device state and reports if there is a malfunction or it's time to replace the batteries.
The event log records 500 recent events within the system. The data is explicit with the device, time, and description of the event. It helps reconstruct the actual event and find the causes to obtain comprehensive information for firefighters or an insurance company.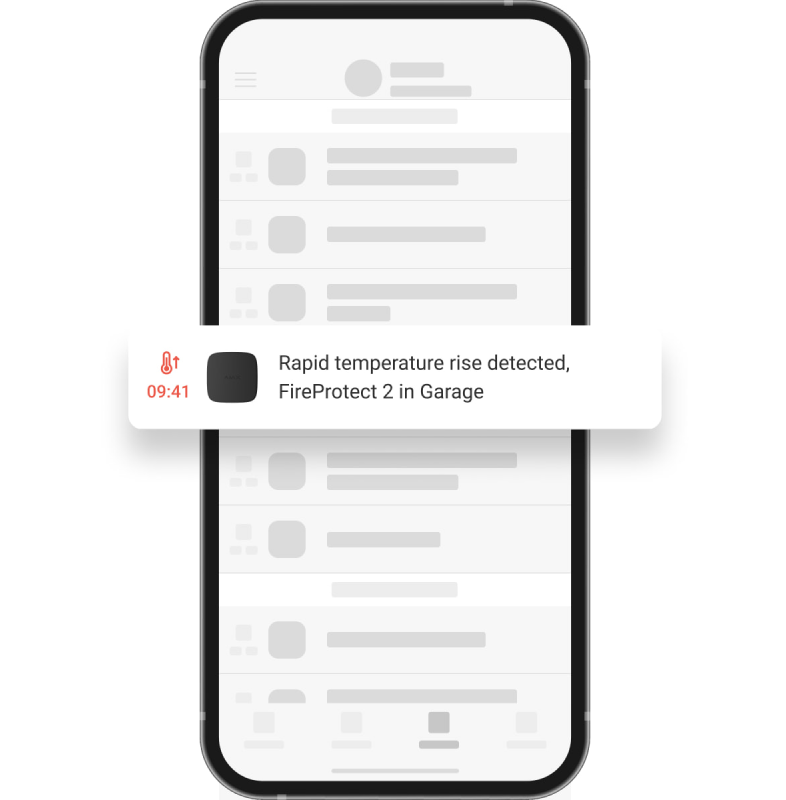 Monitoring with PRO Desktop
With PRO Desktop, building administration staff can observe not only security but Ajax fire detectors for instant reaction to alarms. Device statuses, event log, batteries data — the CMS operator has a complete picture in one intuitive interface, all informative and centralized. The installation engineer can remotely change the settings and provide services in time.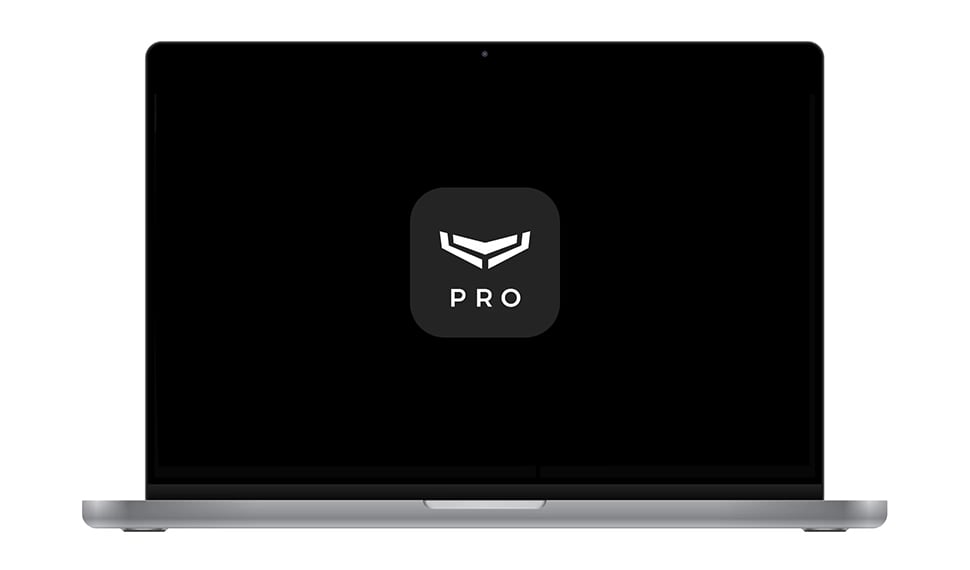 Only with Ajax
Advanced automation for greater safety
Ajax fire detectors are a part of the Ajax ecosystem and can interact with automation devices and PhOD detectors of the MotionCam lineup through scenarios. In the case of a fire alarm, the WallSwitch relay de-energizes the house, and Relay activates emergency lights. At the same time, MotionCam (PhOD) sends pictures into Ajax apps to identify the cause of the alarm. The result is a reliable combination of security and automation that works as a Swiss watch.
To find out the situation at the protected facility and quickly respond to it.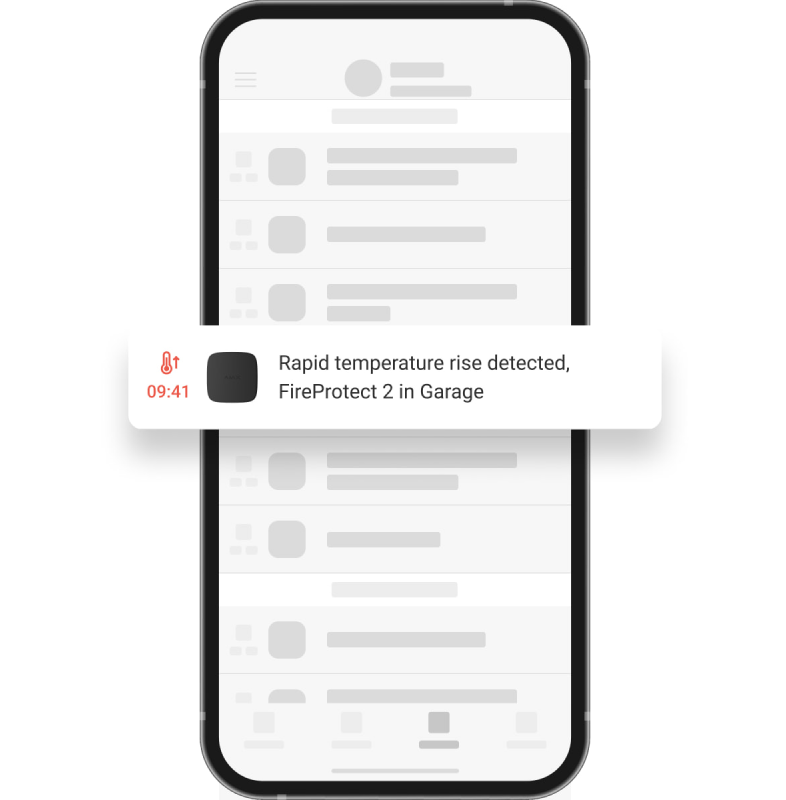 To power off the possible cause of the fire and protect appliances from the consequences of firefighting.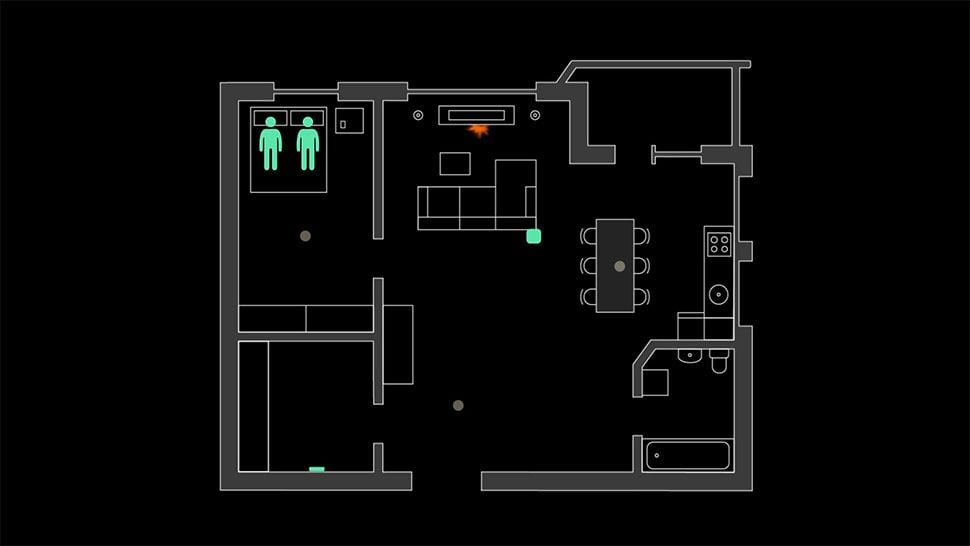 To speed up people's evacuation and ease firefighters' access to the building.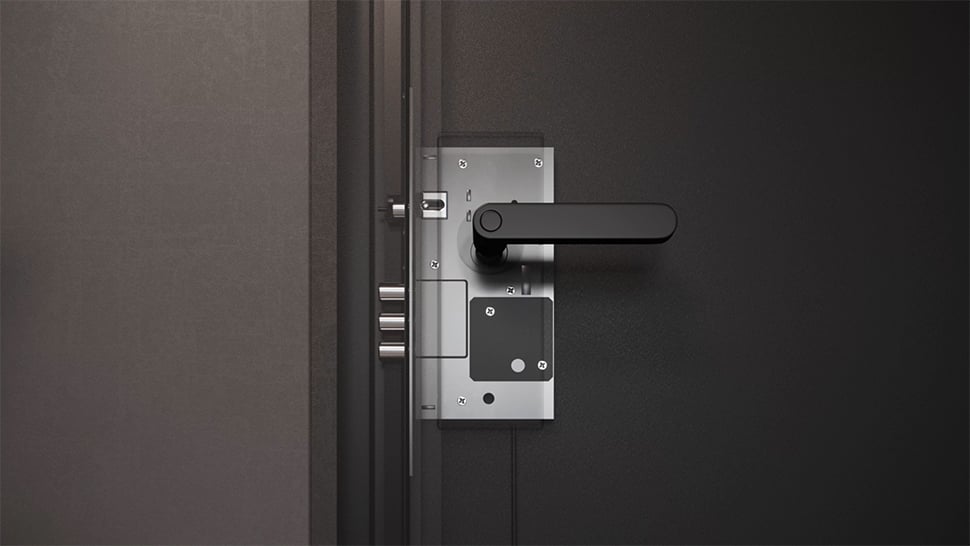 Unique wireless technologies
The Ajax system uses two-way secure radio communication based on the Jeweller proprietary protocol. It supports block cipher encryption and device authentication on every session with the hub to prevent sabotage, spoofing, or data theft.
Ajax wireless technology has up to 1,700 meters of radio signal communication range in an open space, making it on average longer than competing solutions from different manufacturers. Automatic power adjustment makes it energy efficient by not using the maximum power of radio transmitters in system devices on a regular basis. It is also more stable, using less noisy radio frequencies. Ajax hubs use radio hopping to protect against radio interference and signal interception. The system automatically changes frequency within a band and notifies the security company and users about the jamming.
Up to 1,700 meters of radio communication with a hub
Encrypted two-way radio communication
Notifications about jamming and connection loss

Jeweller
Jeweller uses polling to display the real-time device status and transmits alarms, events, and all measured readings into the Ajax apps. Features encryption and authentication to prevent spoofing.
Only with Ajax
Scaled and comprehensive
For complex radio signal conditions like large houses with thick walls or warehouses with several buildings, there is the ReX range extender. It boosts the range of all Ajax devices and manages their communication with the hub via Jeweller. And ReX 2 assures stable communication even through steel and concrete via Ethernet using the wire as the additional communication channel. Up to 5 range extenders can operate within one Ajax system to expand the network twice as big, covering underground parking, basements, and metal hangars.
Up to 5 range extenders within one system
Ethernet as an alternative communication channel
Only with Ajax
Effortless installation and maintenance
FireProtect 2 is ready to operate straight out of the box. There is no need to disassemble the detector during installation. With an improved SmartBracket panel, an installer can effortlessly fix the detector on ceilings and level it at 90° angles after mounting. The Ajax apps help quickly make the device a part of the system. And it can always be reconfigured remotely without site visits.
The detector is maintenance-free. A self-test system automatically diagnoses sensors and reports their state to the hub. Testing can also be run manually anytime in the app or by pressing the detector's front panel with any suitable item, either a hand or a mop handle.
Pairing with the security system via QR code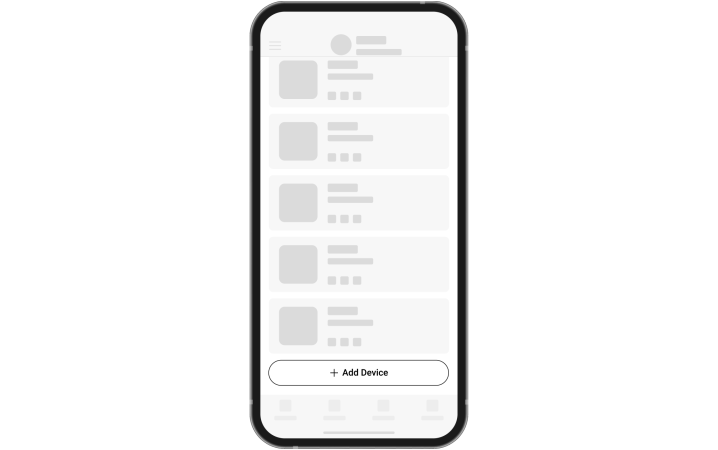 SmartBracket panel with an adjustable rotation angle — no need to  disassemble the enclosure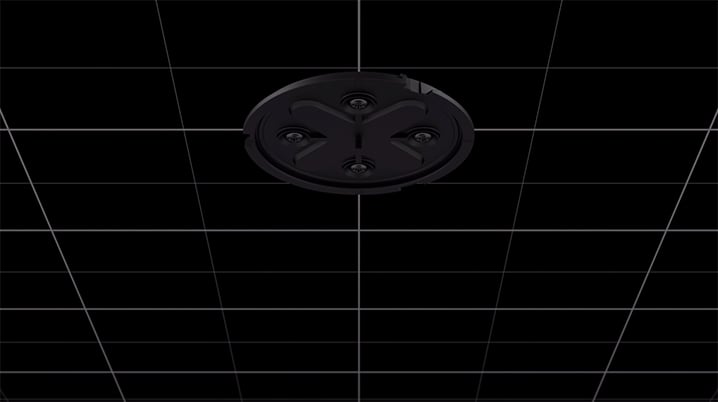 Configuring and testing in mobile and desktop apps
A self-test system automatically diagnoses sensors' state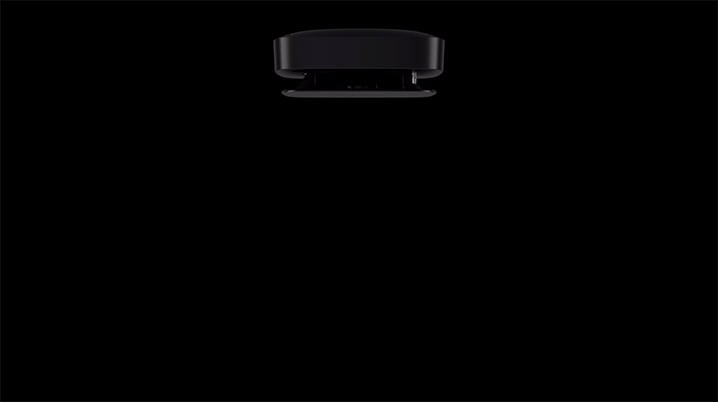 Technical information
FireProtect 2 RB (Heat) Jeweller
FireProtect 2 SB (Heat) Jeweller
Ajax product lines
Superior, Fibra, and Baseline product lines are mutually compatible. This opens up numerous possibilities for building systems of any configuration.
Thermal fire detectors
When a fire breaks out in a room, the temperature begins to rise rapidly. Because of this, one of the most effective ways of early fire detection is a heat detector, a fire alarm device that is able to respond to changes in indoor temperature. Detection of an increase in the temperature level is possible due to the presence of a heat sensor in the detector, which is its sensitive element. Heat detectors use different types of sensitive components, but regardless of their type, the main function of the device is to respond to a change in temperature. After detecting a change in temperature, the fire temperature sensor sends a signal to the receiving and control device.
Types of heat detectors
The division of heat detectors into types depending on the type of sensor installed in them is one of the most important categories:
Electronic — The concept of operation of this type of fire detectors involves changing the resistance of the electric current. This class of fire temperature sensors is more sensitive and can successfully work far from the receiving and control device. Thanks to these qualities, they have become so common nowadays.

A steel conductor wrapped in a material sensitive to temperature fluctuations is called a "Contact". Heat detectors that use this type of sensor have the advantages of being inexpensive, easy to install, and convenient to use, but they also have the disadvantage of a narrow temperature range that makes them unsuitable for installation in all facilities.

Mechanical — metal tubes containing gas under pressure (thermocouples) are used here. A mechanical heat detector is triggered by a change in pressure, which is the result of a change in temperature. Modern security systems practically do not use this type of fire detector.

Optical — a laser is used to observe the change in the structure of the fiber optic cable, which occurs as a result of temperature. Models of optical fire temperature sensors are resistant to corrosion, excessive moisture and pollution.
Installation and use of heat detectors
For each type of heat detector, there are separate recommendations for installation and further use. It is important to remember that all heat detectors must be installed on the ceiling or at the point where the ceiling meets the wall. All this is caused by the fact that hot air always tends to rise up, according to the laws of physics.
The FireProtect 2 (Heat) wireless fire detector
The FireProtect 2 (Heat) is a wireless fire detector that has been designed to detect indoor fires. With two thermistors located outside the sensor, it can immediately detect any temperature rise, thanks to sophisticated software that protects against false alarms. The system is designed to sound an alarm in less than 20 seconds, making it a valuable addition to any facility that requires reliable fire safety equipment.
In accordance with modern fire safety regulations, the FireProtect 2 (Heat) wireless fire detector is easy to install and equipped with a SmartBracket mounting panel. Communication between the sensor and the control panel or signal repeater is supported by Jeweler wireless communication technology, which supports two-way communication and the transmission of alarms and events at a distance of up to 1700 m in the absence of obstacles.
The device's floating-key block encryption ensures that all stored and transmitted data is secure, making it a secure solution for any facility that requires reliable fire protection equipment. With instant notifications, remote configuration via Ajax apps and automatic power regulation to reduce power consumption and radio interference, the FireProtect 2 (Heat) wireless fire detector offers an efficient and reliable fire detection solution.
The device has several features that make it a valuable addition to any establishment. The Ajax fire alarm is equipped with an automatic power control system that reduces power consumption, and a frequency hopping function helps prevent radio interference and jamming.
The FireProtect 2 (Heat) is a highly reliable wireless fire detector that swiftly and accurately detects hazardous temperature levels, triggering an alarm when the temperature exceeds 64°C, or when there is a sudden temperature increase of more than 10°C in 1 minute (or less)
The device comes with several additional features that make it an efficient and reliable fire detection system. The built-in siren has a volume of 85 dB at a distance of 3 meters, making it loud enough to be heard even in noisy environments. The audible notification of alarms is active until the cause of the trigger is eliminated, or until the user disables the notification.
The interconnected alarm of fire detectors is a valuable feature that activates the built-in sirens of all Ajax fire sensors in the system if at least one of them is triggered. This function allows the sensor to notify as many people as possible in the facility, and with an improved synchronous alarm operation algorithm, the sensor can activate the sirens of all fire sensors in just 20 seconds
The LED indication is a useful feature that provides a power indication, an indication of malfunctions, and an indication of fire alarms. The button on the front panel of the sensor is used to test the functionality. In the event of an alarm or malfunction, pressing the button turns off the sound notification of the sensor.
The FireProtect 2 (Heat) is designed for indoor installation only and is available in two colours, black and white. The SmartBracket swivel mount allows you to adjust the position of the sensor after installation, making it a flexible solution for any facility. The device also offers protection against sabotage, tampering, and spoofing, and it notifies the user of any attempts to detach the sensor from the surface or remove it from the mounting panel.
By detecting the loss of communication in less than 5 minutes, the device offers a reliable solution for any facility. The time to detect a lost connection depends on the settings for the number of undelivered data packets (specified in the Jeweler or Jeweler/Fibra settings). The survey duration can be set from 12 to 300 seconds.
The FireProtect 2 (Heat) is powered by 2 CR123A batteries and can operate autonomously.