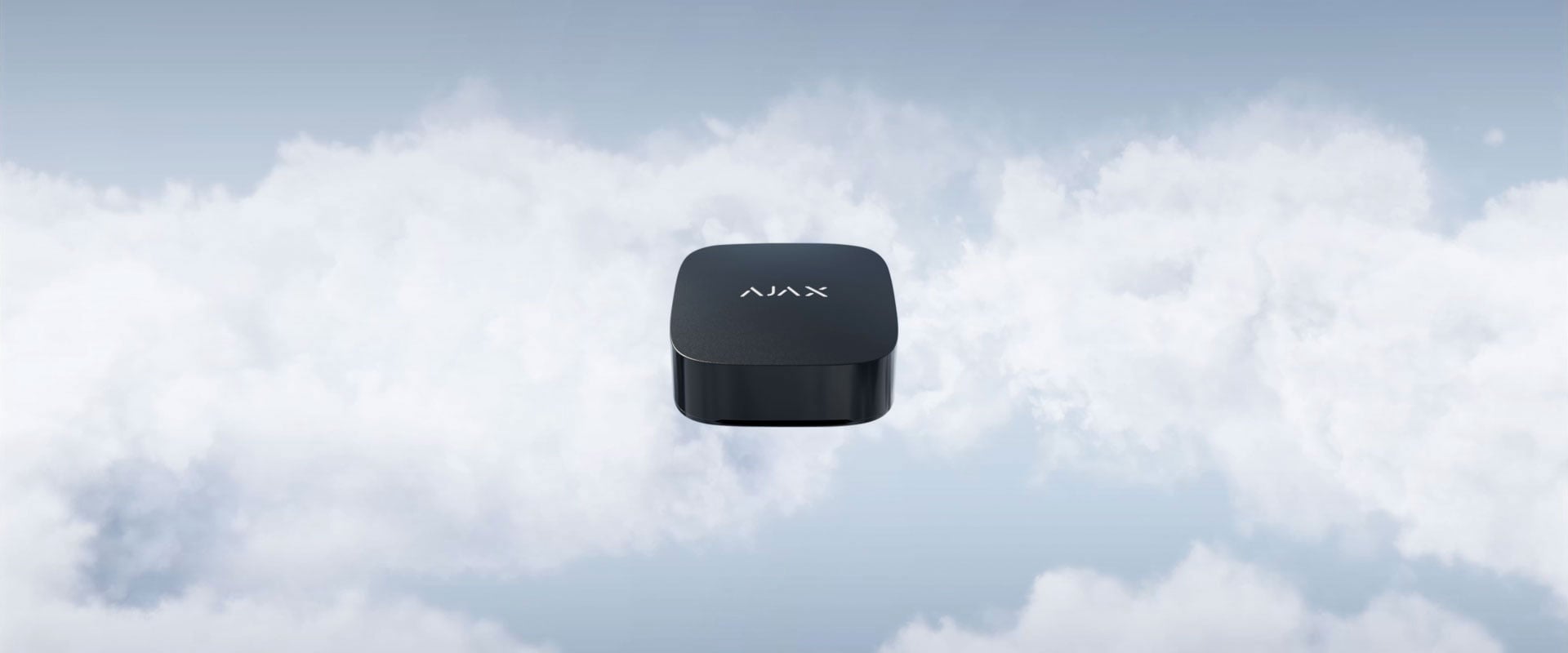 LifeQuality Jeweller
Smart air quality monitor
Guarding your productivity
Poor air quality threatens health and reduces productivity. It has been proven that high concentration of carbon dioxide (CO2) causes apathy and drowsiness and reduces the ability to make important decisions by more than 50%.
LifeQuality is a smart air quality monitor with temperature, humidity, and CO2 sensors that helps evaluate air quality dynamics at home, in the office, workplace, or in any other space. Users get medical-grade measurement accuracy, comprehensive in-app information, and automation scenarios. An Ajax system with LifeQuality and automation devices turns on the ventilation or humidifier if the air quality indicators are differing comfortable.
LifeQuality features in a minute
Discover LifeQuality
Jeweller radio communication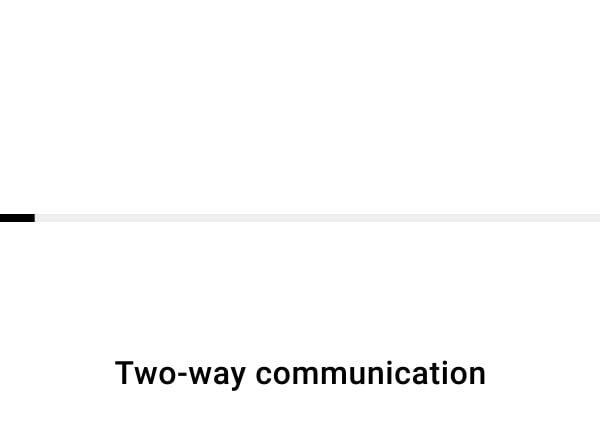 On ceiling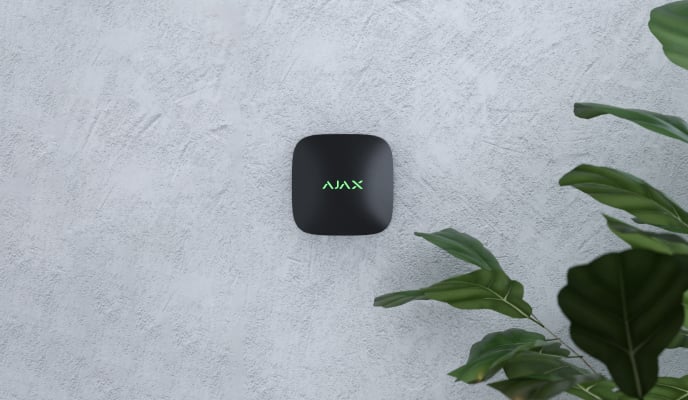 On wall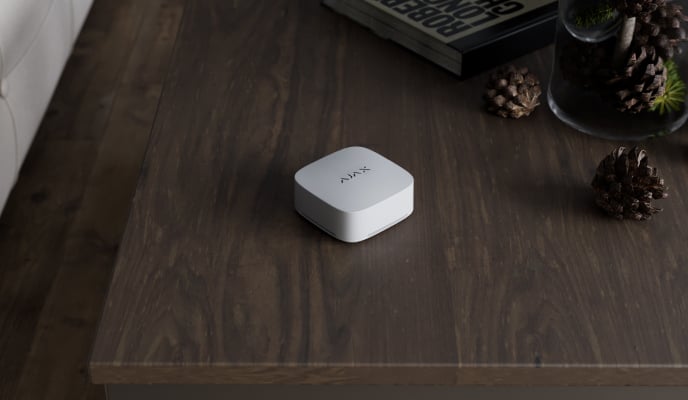 On table
Automation scenarios
to control ventilation or heating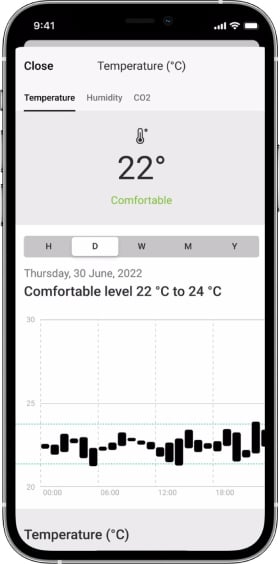 In-app charts and history1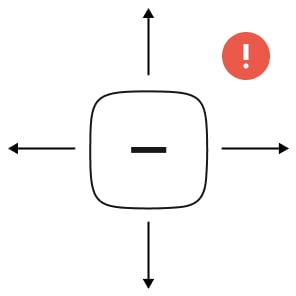 Built-in accelerometer
for alerting if the device was moved
Non-dispersive infrared sensor
for precise CO2 measurement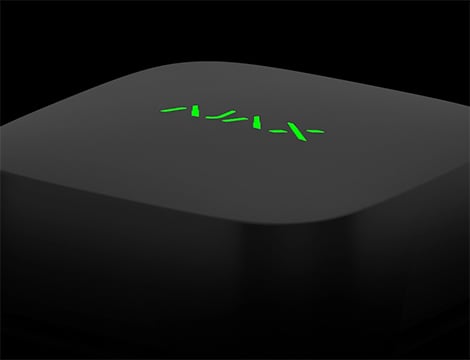 LED indication
of air quality
10:00
Ajax
Home: CO2 level exceeded, LifeQuality in living room
In-app notifications
Up to 5500 ft
of communication distance with an Ajax hub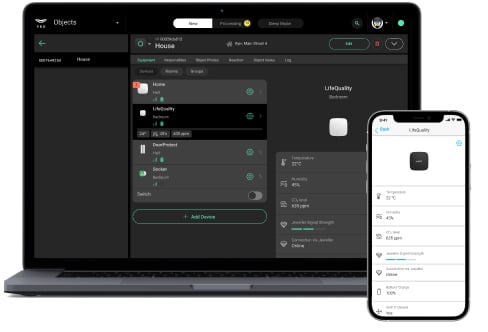 Remote control and configuration
Up to 3 years
of battery life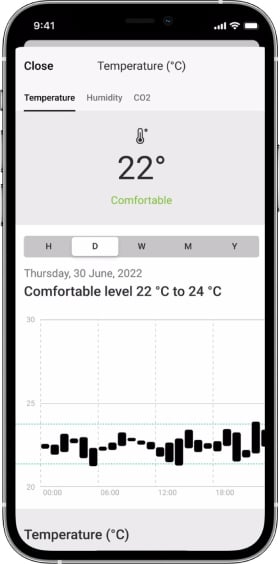 In-app charts and history1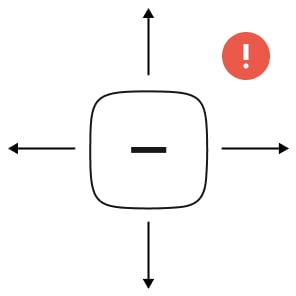 Built-in accelerometer
for alerting if the device was moved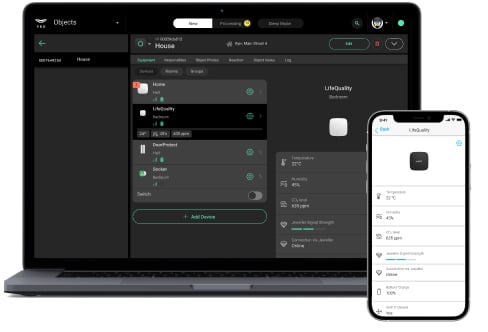 Remote control and configuration
Up to 3 years
of battery life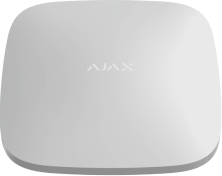 Functionality
Monitoring everywhere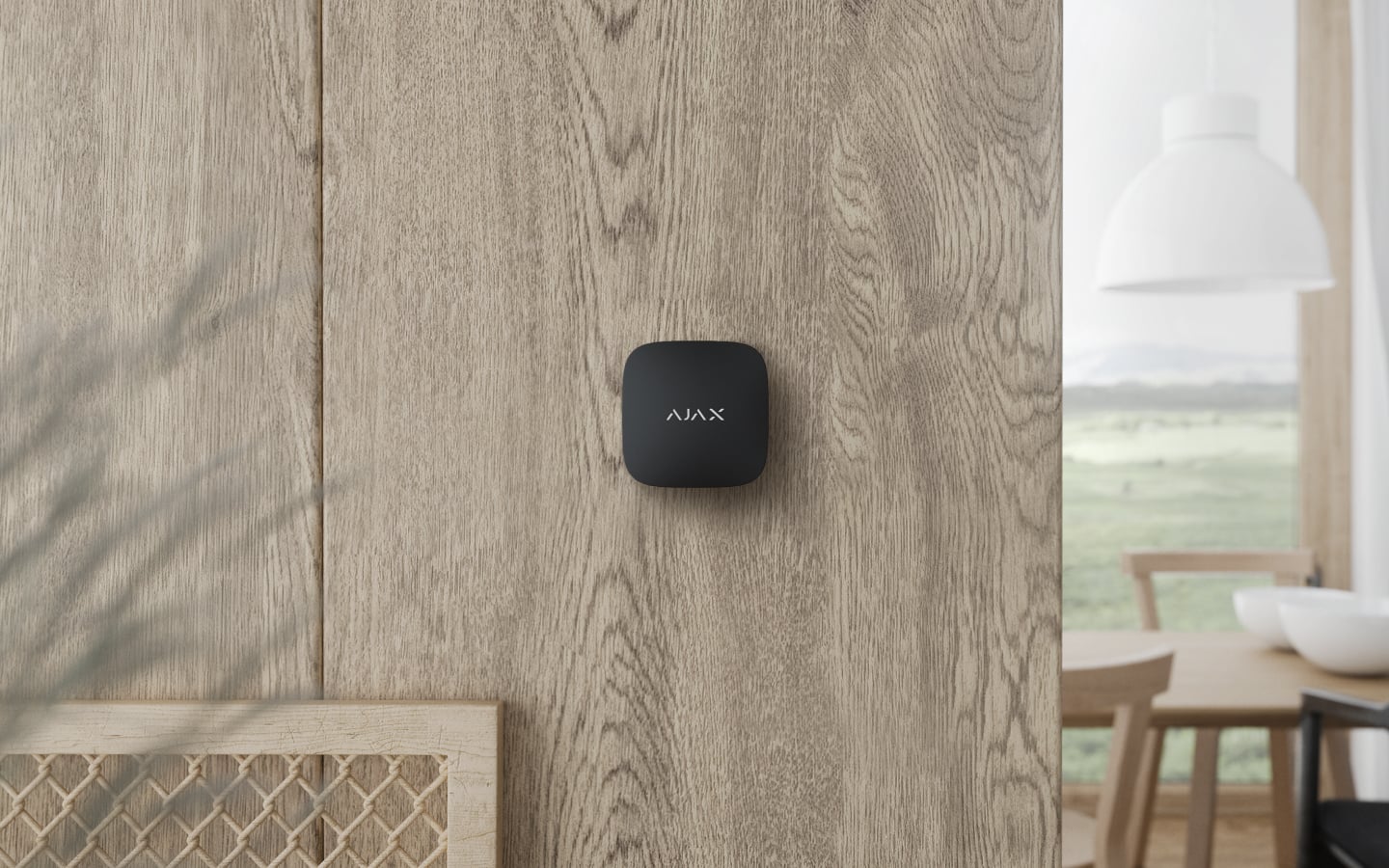 Private residence
Private residence
Many daily actions, such as cleaning or cooking a meal, can affect the air quality and cause health problems. LifeQuality provides comprehensive information about temperature, humidity, and CO2, so it's easy to control the optimal microclimate in each room and maintain it for special health conditions. To have a normal temperature in the kitchen or fresh air in a bedroom before sleeping is as easy as breathing now.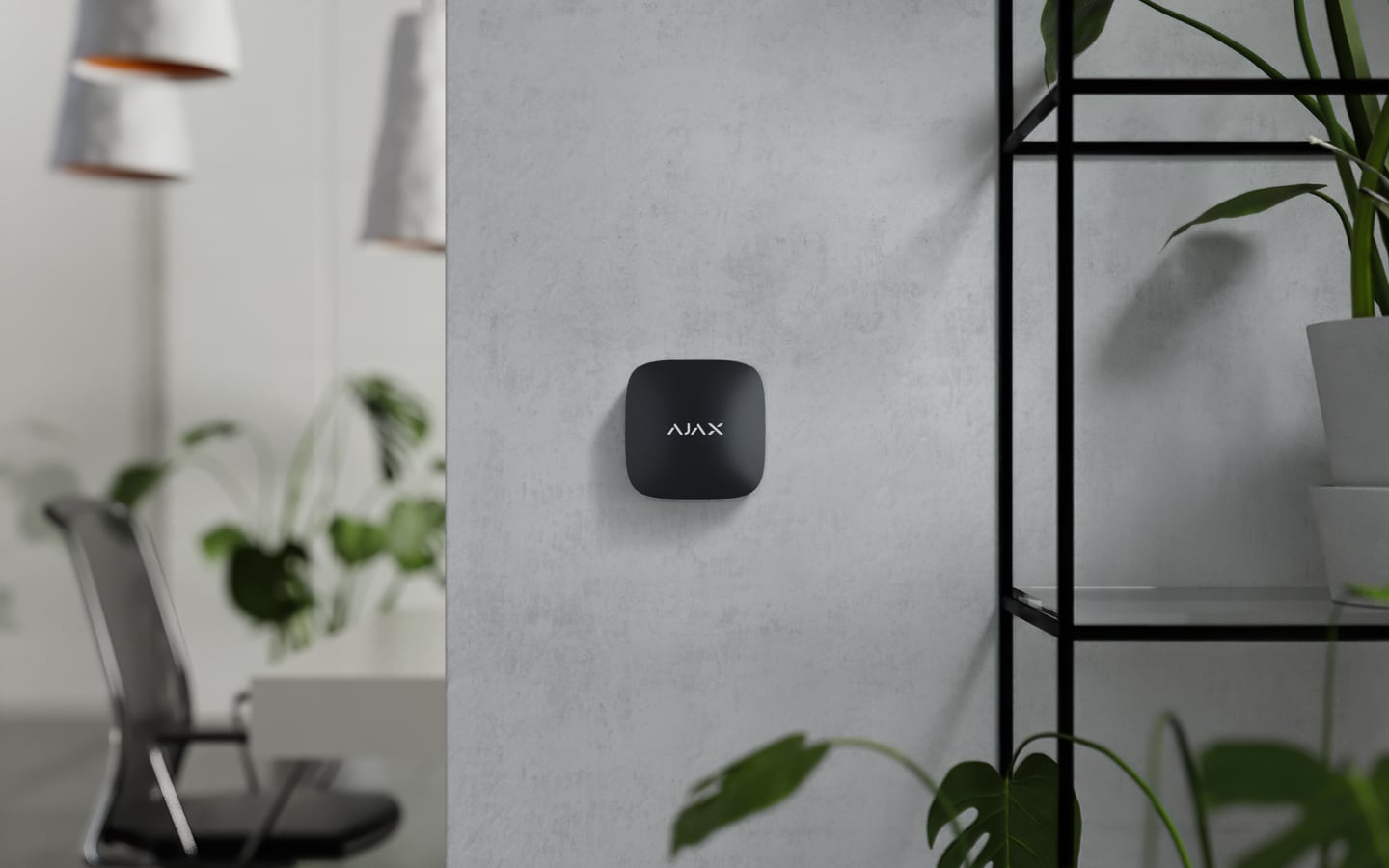 Office
Office
Carbon dioxide levels strongly affect the brain's functioning, hence productivity. LifeQuality is explicitly designed to ensure a healthy working environment to achieve high-quality performance. With Ajax automation devices and scenarios, it's easy to build an automatic climate control system to guard your productivity in every office space.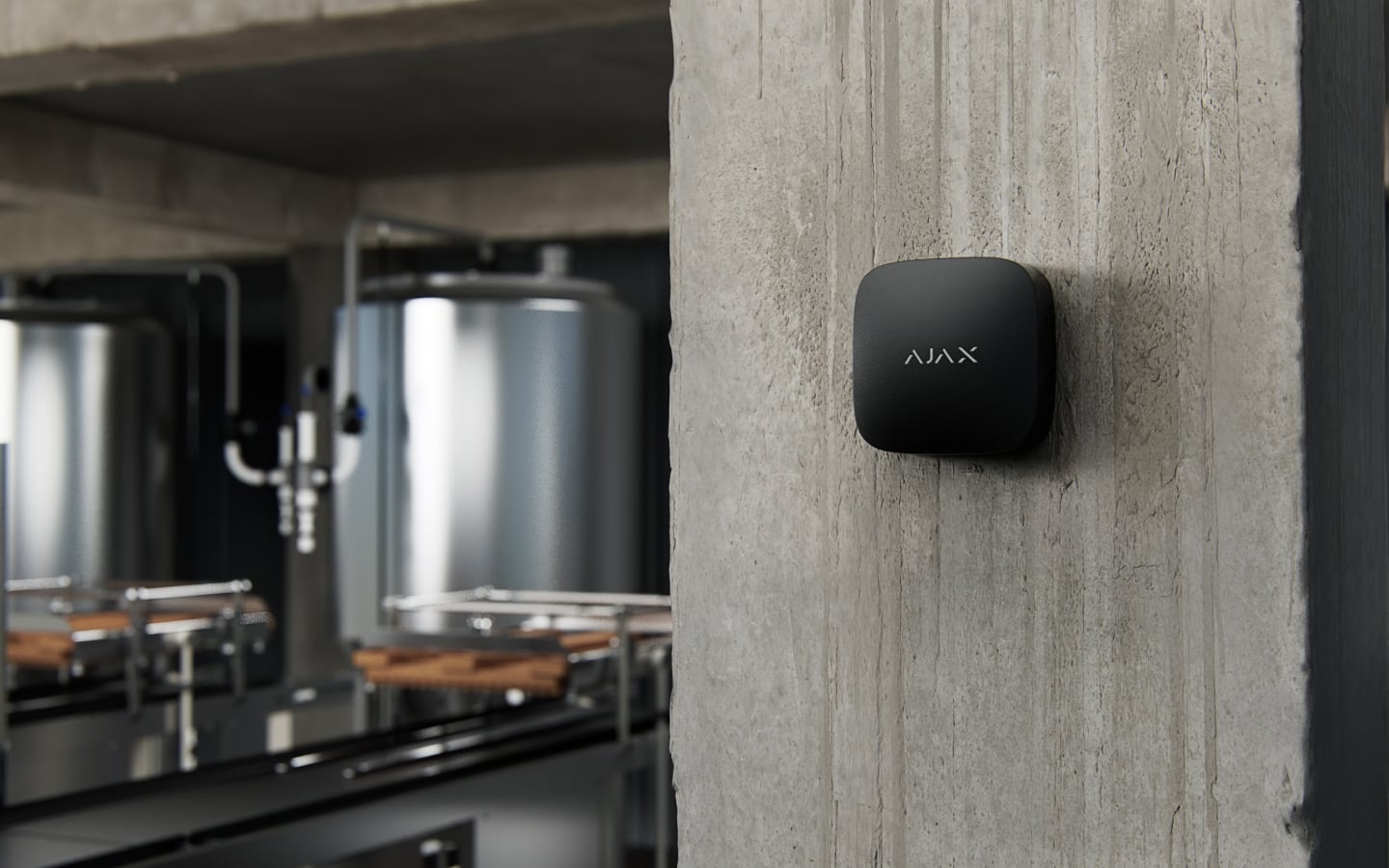 Industrial premises
Industrial premises
Production operates with standards that require significant accuracy and consistency of every system involved in the process. The microclimate is essential for safety and production quality, so its indicators must comply. LifeQuality detectors are ready to be a part of a huge climate control system bringing the best of Ajax technologies of long-range communication and outstanding battery life.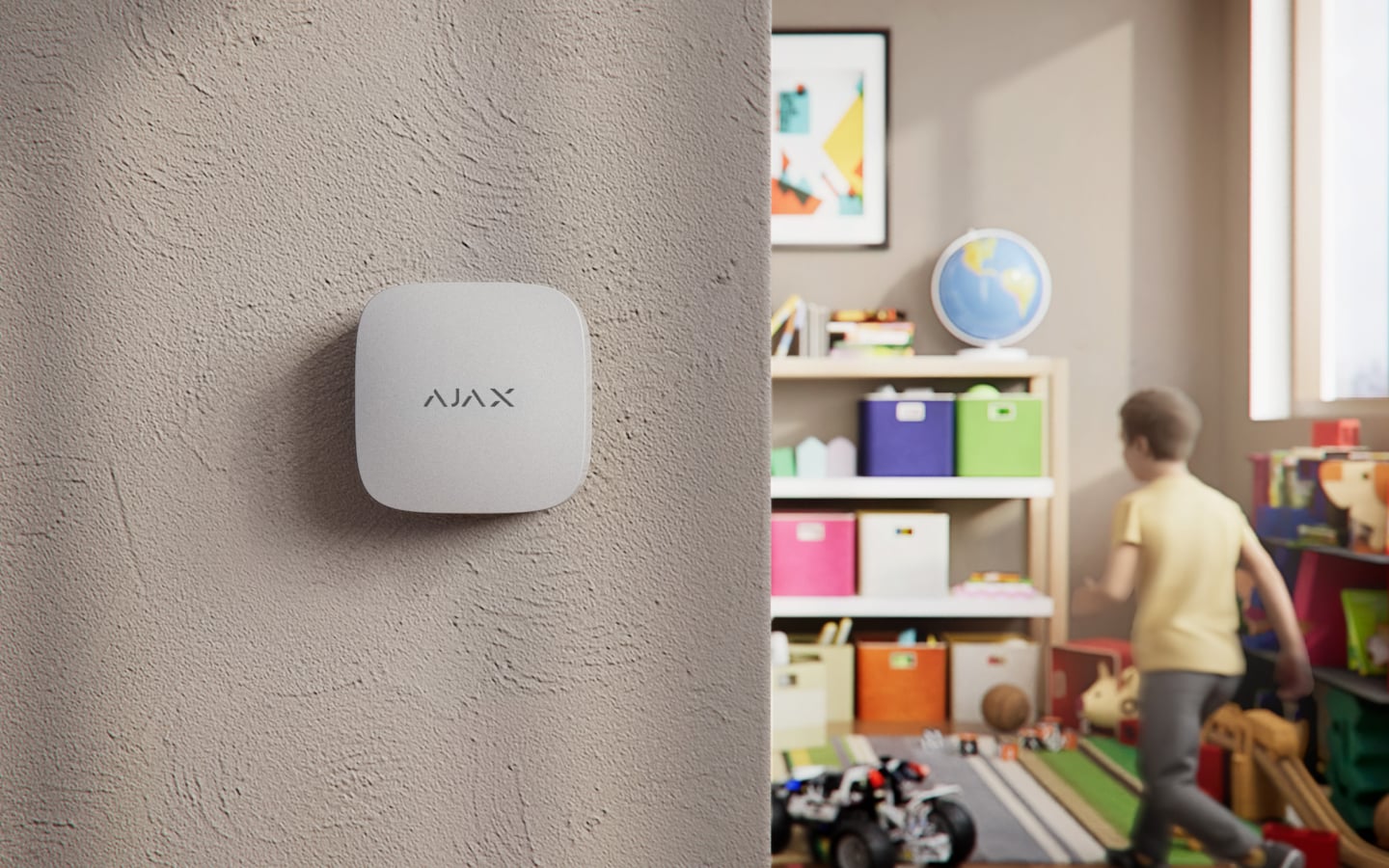 Kindergarten and school
Kindergarten and school
Polluted air can be quite detrimental and impact children's development during active growth. It affects the learning process by exacerbating fatigue, attention problems, respiratory illnesses, and asthma. LifeQuality detectors and Ajax automation devices, in combination with the HVAC system, can increase the well-being of students and teachers. At the same time, Ajax apps will deliver instant notifications and comprehensive data.
Basement and underground facility
Basement and underground facility
As a basement maintenance tool, LifeQuality will keep away condensation and mold by monitoring humidity and temperature level. The ventilation system and dehumidifier can be integrated and automatically react to LifeQuality measurements.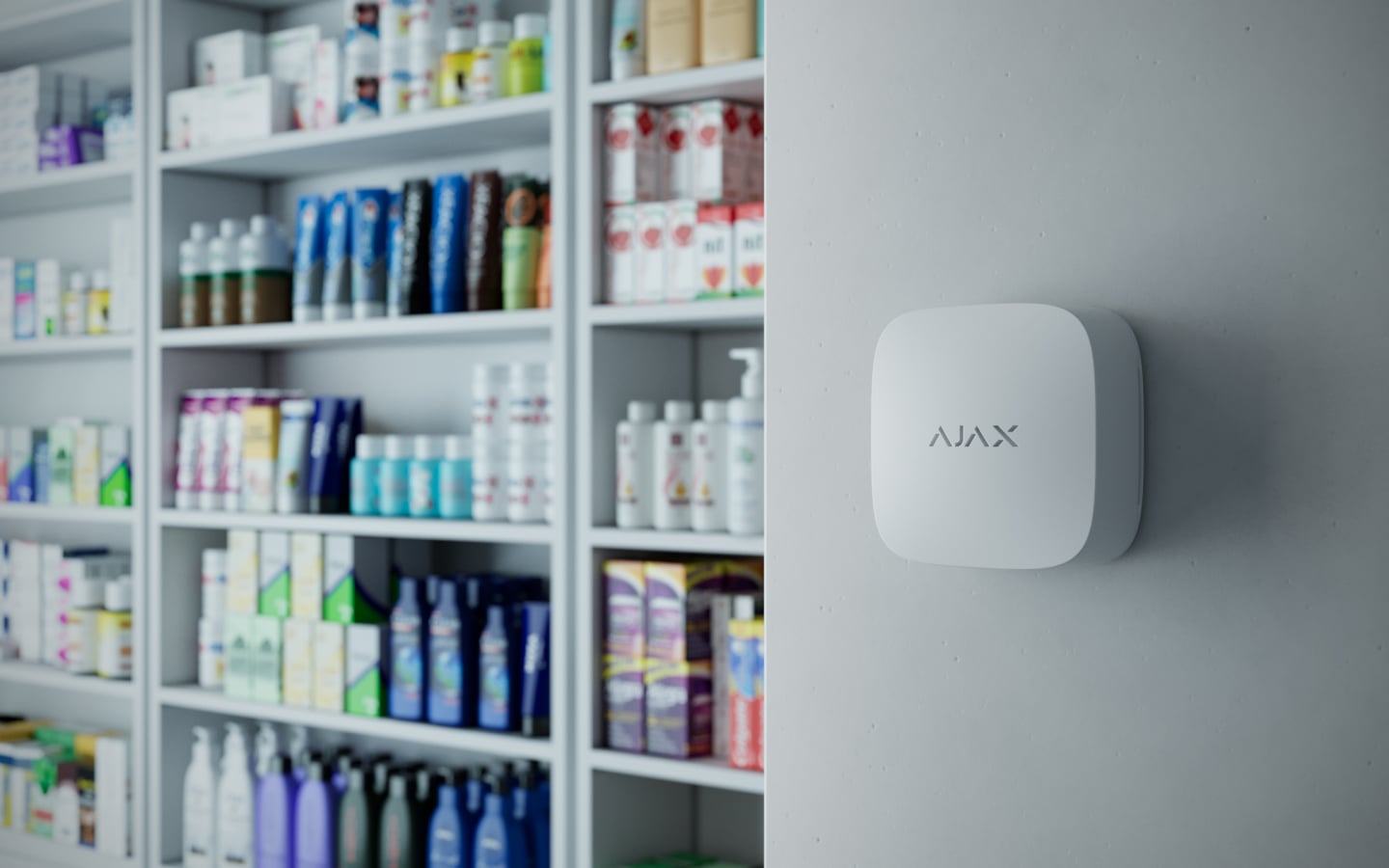 Store
Store
Monitor and control the ideal storage conditions for food, flowers, or pharmaceutical products. LifeQuality will ensure that all products are fresh and well-preserved, giving accurate measurements without deviations. Create a safe working space for staff and keep a comfortable climate for shopping.
Room for manoeuvre
LifeQuality is easy to carry around, so you can monitor air quality in a hotel room, a friend's house, or even a moving car. LED indication will inform of dangerous air quality wherever you take the detector. Built-in memory allows saving measurements for up to 72 hours without communication with the hub or range extender. And when the connection is restored, all the data is sent to Ajax apps and synchronized with the charts.
72 h of the backup memory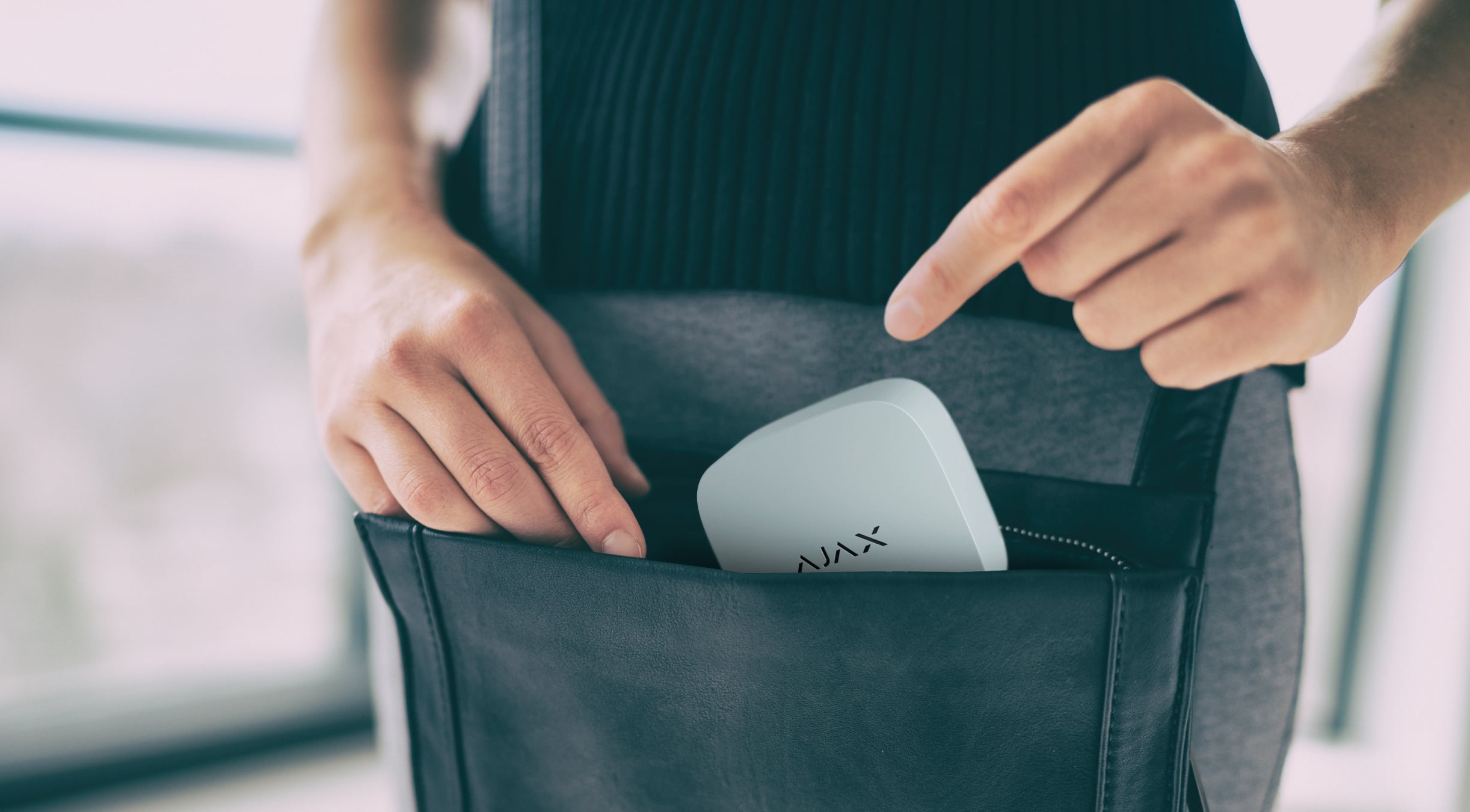 How CO2 affects productivity
up to 450 ppm
Average outdoor level of CO2 (carbon dioxide) concentration2
451-1000 pmm
Acceptable indoor level of CO2 (carbon dioxide) concentration.
Does not affect cognitive ability2
1001-1399 ppm
Air level causes eye irritation, sore/dry throat, stuffy/congested/runny nose, sneezing, coughing.
Decreased concentration3
1400-1999 ppm
Headache, dizziness, tiredness.
Adverse health effects expected by prolonged exposure3
2000-2499 ppm
Wheeze, dry throat, difficulty concentrating.
Increased risks for health expected by prolonged exposure3
2500+ ppm
The substantial reductions in decision-making performance4
Hardware
Medical-grade accuracy inside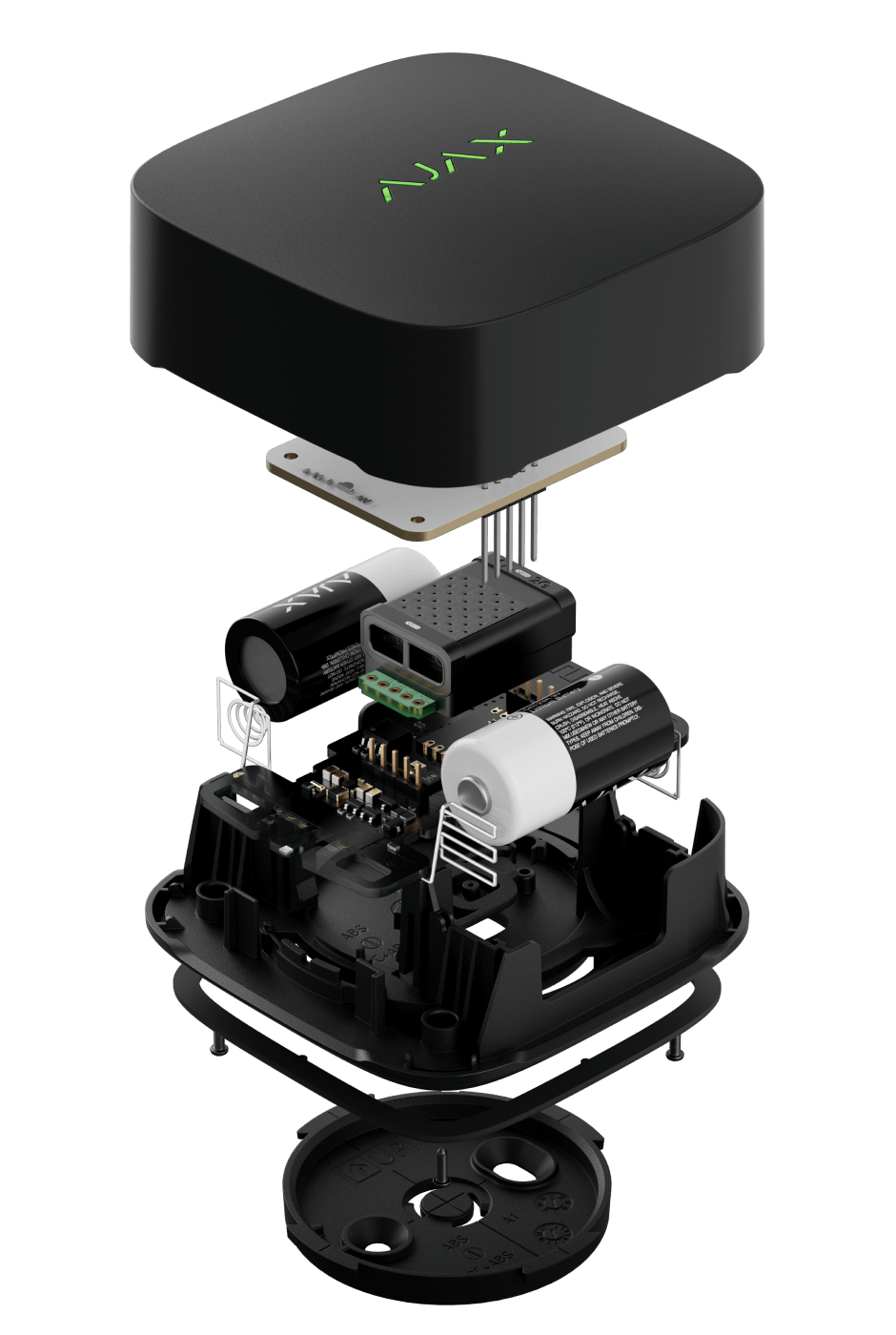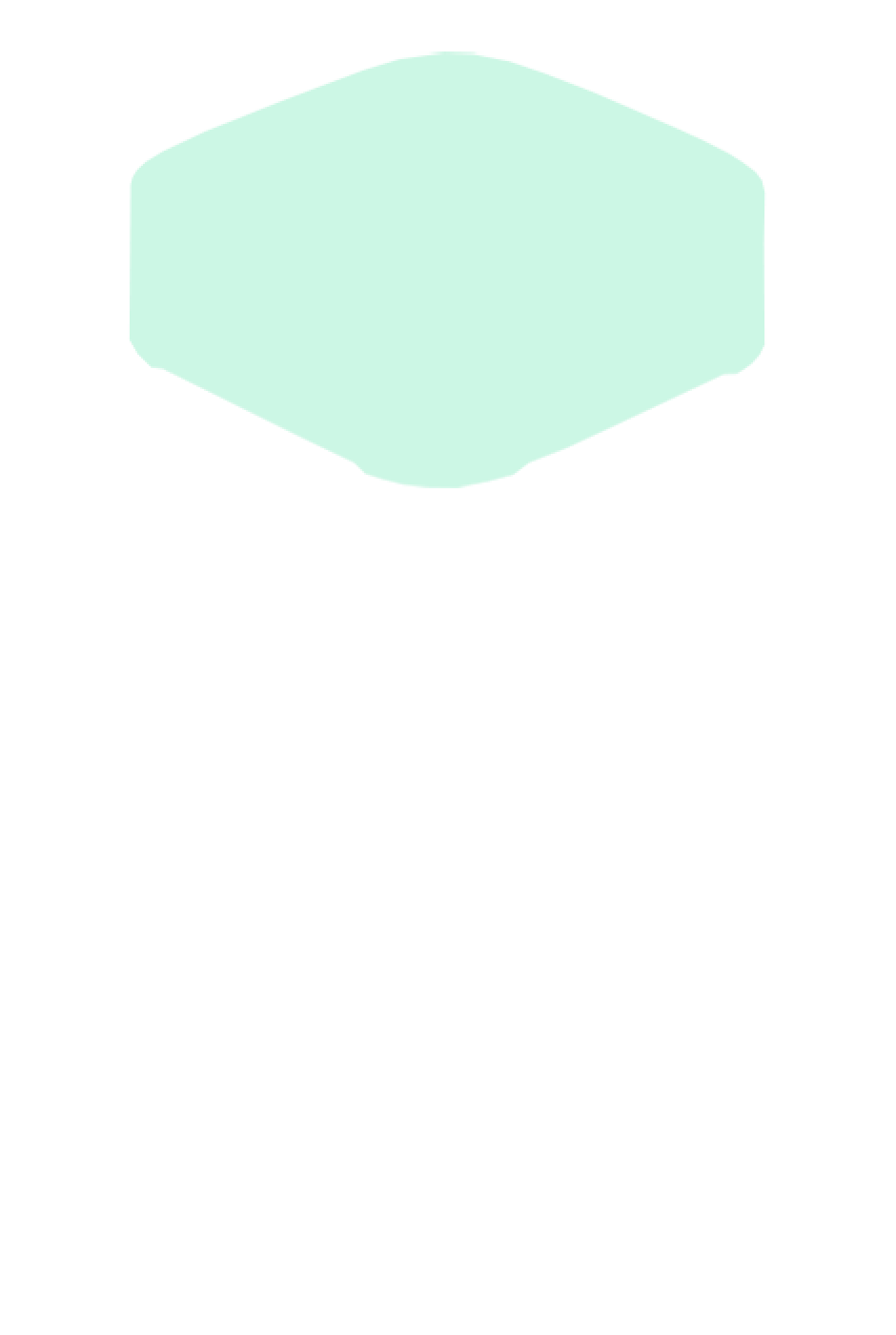 LED indicator

There is no need to open Ajax apps to determine indoor air quality status. The LED lights up green, yellow, red, or purple depending on the CO2 level. All you need is one tap on the detector's logo.

Enclosure

Thought–out to the smallest detail, the enclosure reflects the placement of sensors inside and has an optimal system of openings for air ventilation. Available in white or black.

Temperature and humidity sensor

SHT40 from Sensirion is a digital sensor from Swiss developers. The sensitive element is designed to work in difficult conditions, such as industrial facilities with a high condensation risk. SHT40 has a self-diagnosis mechanism and provides an accuracy of ±0.2°C for temperature and ±2% for humidity.

CO2 sensor

Sunrise by Senseair is an optical NDIR sensor designed by Swedish developers. It measures carbon dioxide in the air directly without using mathematical models. With an average consumption of 45 μA, the sensor is energy effective and guarantees a minimum of 15 years of measurements with an accuracy of ±(30 + 3%) ppm.

Batteries

Two pre-installed replaceable CR123A batteries provide up to 3 years of battery life without recharging the detector or connecting it to the mains.

SmartBracket

The mounting panel is designed to easily fix the device on a flat surface without disassembling the enclosure. The detector can be removed from the panel with one move to take it with you. A built-in accelerometer notifies if the detector has been removed from the mounting panel or changed its position.
Software
All data at a glance
Charts1
Сharts show the trend of indicators over the last hour, day, week, month, or year. Ajax Cloud server encrypts and securely stores the air quality history for up to 2 years. The data is accessible at any moment to view, track, and analyze.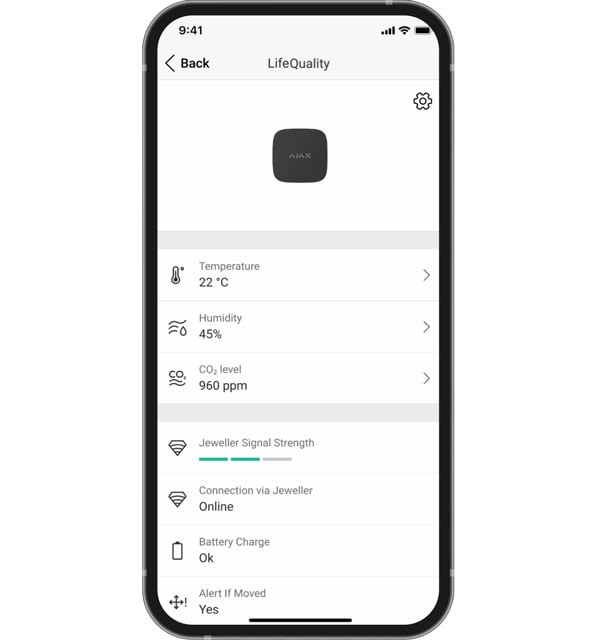 Push notifications
Push notifications can be configured individually and notify only about selected microclimate indicators. The Ajax Cloud server instantly transmits the data from LifeQuality to apps, so users receive a notification once the specified microclimate threshold is exceeded.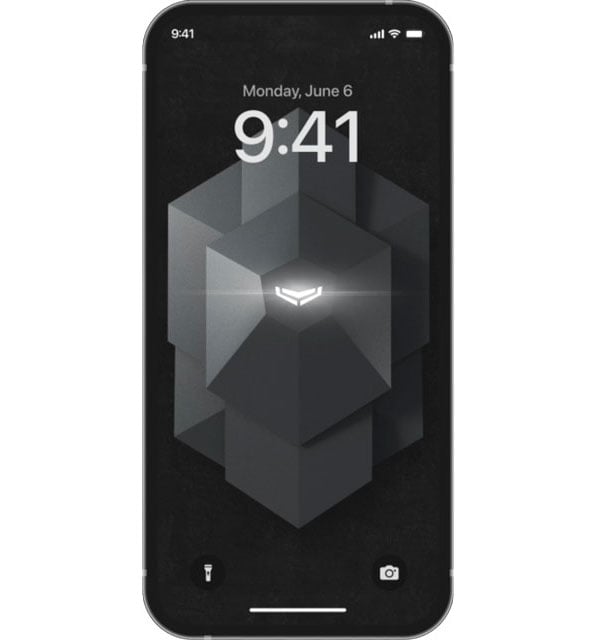 Remote configuration
LifeQuality can be configured at any time from anywhere, as long as there is an Internet connection. It takes seconds to change the indicator threshold, configure the LED or turn on notifications.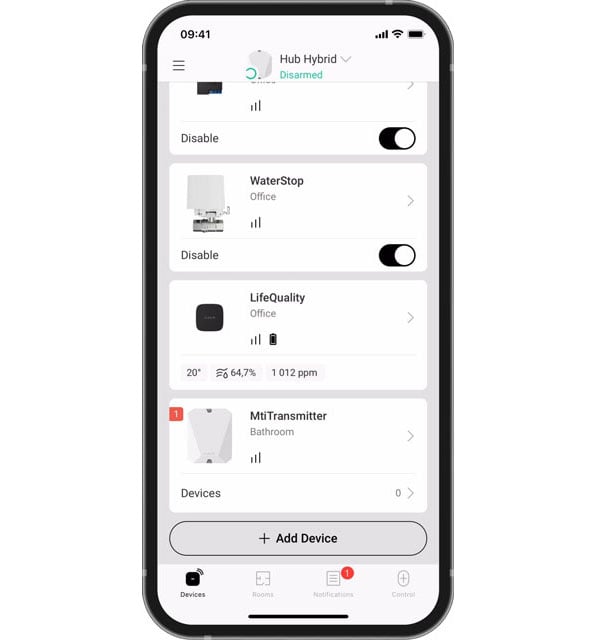 Automation scenarios
It takes only 2 minutes to create and set up a scenario. Remotely or on-site. An automated chain of actions will work even if the system does not have access to the Internet.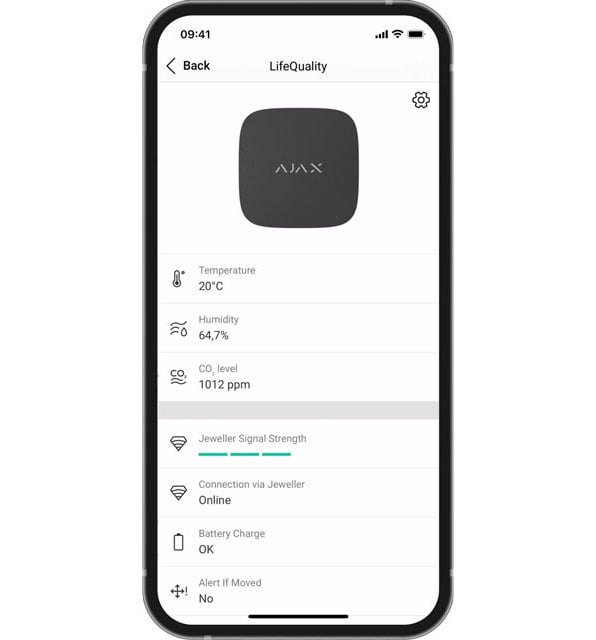 Software
Full monitoring for the building
With PRO Desktop, building admin staff can observe not only security but Ajax devices for automation and comfort. Device statuses, event log, and microclimate data — the operator has a complete picture in one intuitive interface, all informative and centralized. The installer can remotely change the settings and provide additional services according to the object specifics.
Only with Ajax
All-around installation with no wires
LifeQuality does not need recharging or plugging into a power outlet. With a 3-year battery life and no wires, the detector can be installed at any location on the wall or ceiling. Or even used inside a moving car. The batteries are replaceable, so after three years of operation the installer pops the new ones, and LifeQuality continues to operate as usual.
Up to 3 years of battery life

Does not require a power outlet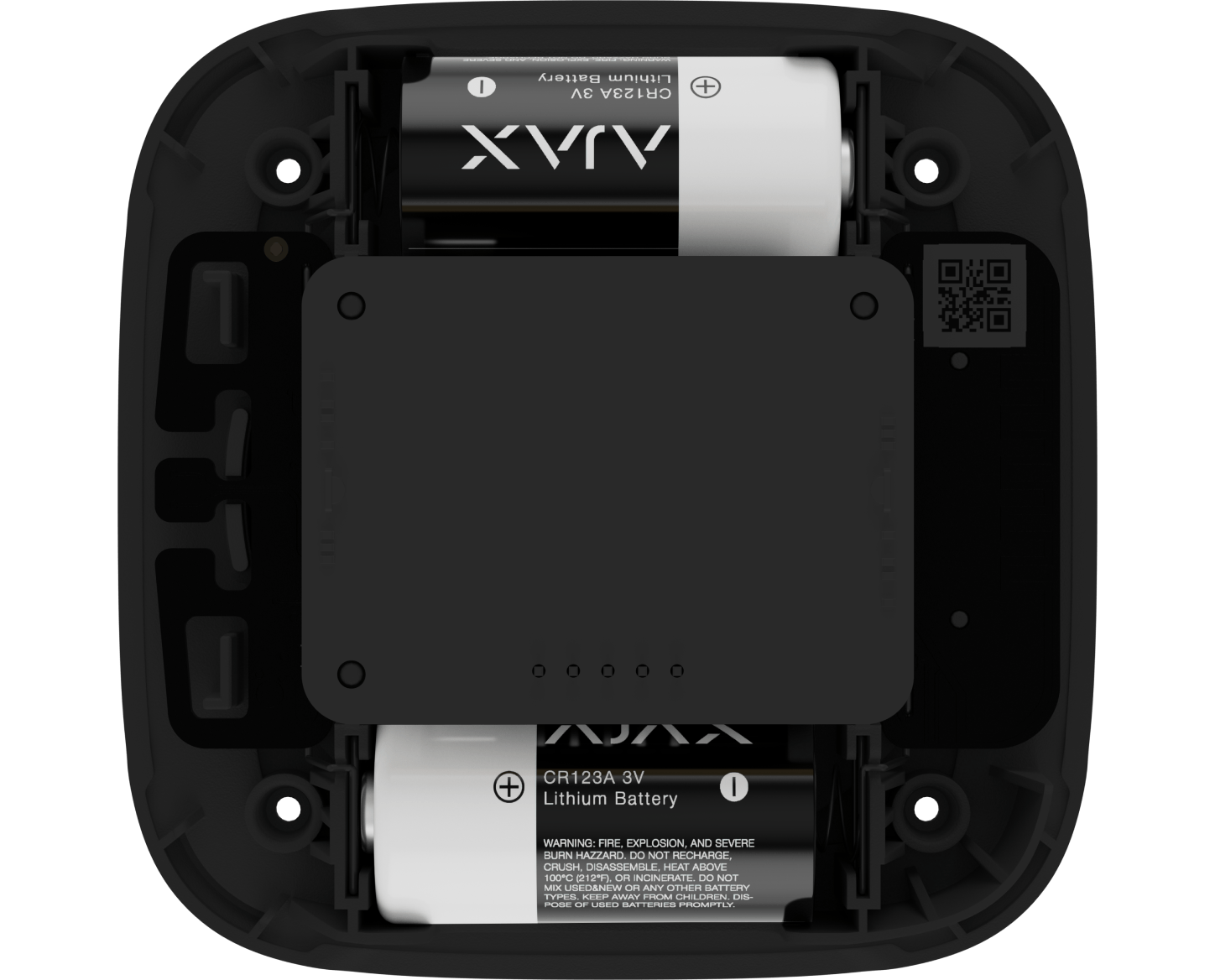 Advanced microclimate automation
LifeQuality is a part of the Ajax ecosystem and can interact with automation devices, users, and installers through Ajax apps. Scenarios based on LifeQuality indicators can control the microclimate in any room, giving a wide range of appliances to integrate. For example, WallSwitch will turn on heating or ventilation when the specified indicator has reached the limit, and Socket will turn off the humidifier when high humidity becomes uncomfortable.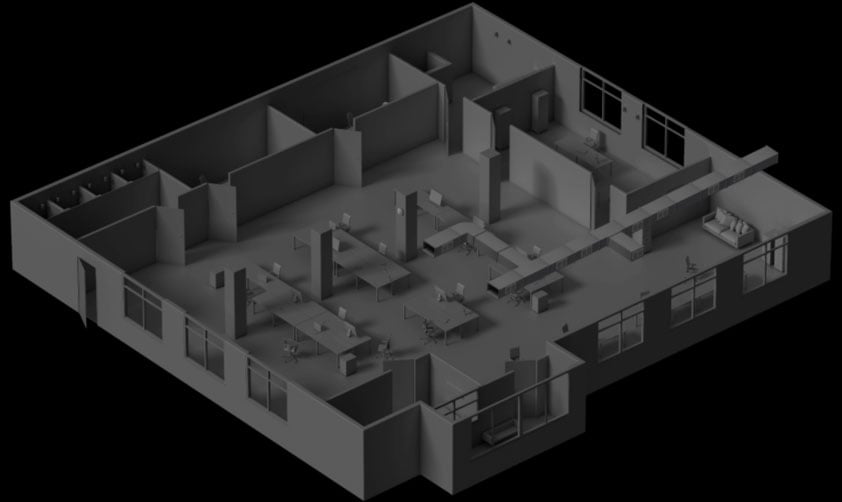 Unique wireless technologies
The Ajax system uses two-way secure radio communication based on Jeweller and Wings proprietary protocols. Radio protocols work in parallel and focus on their own function, guaranteeing instant data and delivery even with communication interruptions and a weak signal.
Ajax wireless technology has up to 1,700 meters of radio signal communication range in an open space, making it on average longer than competing solutions from different manufacturers. Automatic power adjustment makes it energy efficient by not using the maximum power of radio transmitters in system devices on a regular basis. It is also more stable, using less noisy radio frequencies.
Up to 1,700 meters of radio communication range with a hub

Encrypted two-way radio communication

Notifications about jamming and connection loss

Jeweller
The Ajax radio protocol uses polling to display current device statuses and transmits alarms, events, and all the readings into the Ajax apps. Jeweller features encryption and authentication to prevent spoofing.
Learn more
Wings
Wings is a backup communication channel. Transmits large data packages in case of connection loss and sends data backups from the detector to the hub after restoring the connection.
Learn more
Scaled and comprehensive
The ReX 2 range extender connects to the hub via radio and Ethernet using the wire as the additional communication channel. This allows covering the most complex objects like a multi-floor office with underground parking or a warehouse with several buildings. ReX 2 avoids obstacles and interference, doubling the radio communication range. Up to 5 range extenders can operate within one Ajax system to expand the network coverage to the stadium size.
Up to 5 range extenders within one system

Ethernet as an alternative communication channel
Business center with underground parking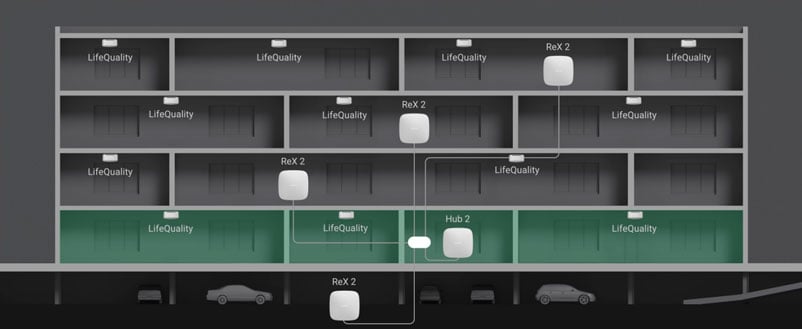 Warehouses or industrial complex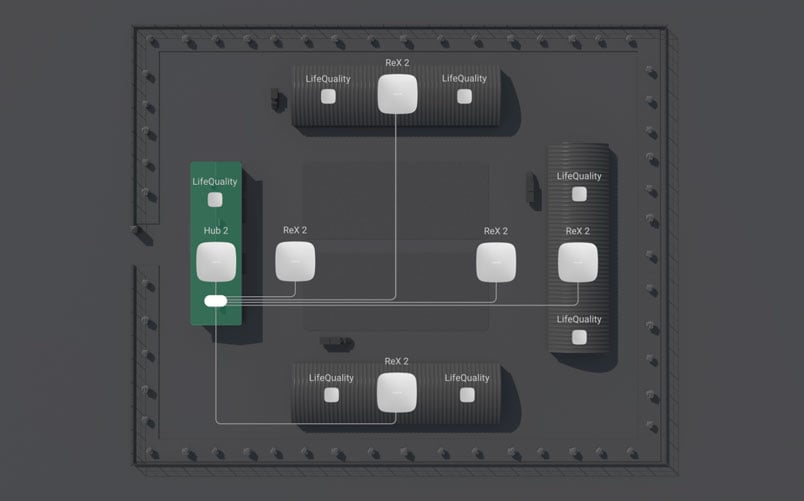 Intuitive installation and connection
LifeQuality is ready to operate straight out of the box. There is no need to disassemble the enclosure. SmartBracket mounting panel allows you to securely install the detector on any flat surface. Ajax apps help quickly make the device a part of the automated system. No need to visit the object to disable the device or change the settings.
Pairing with the security system via QR code
SmartBracket panel for installation without disassembling the enclosure
Configuring and testing in mobile and desktop apps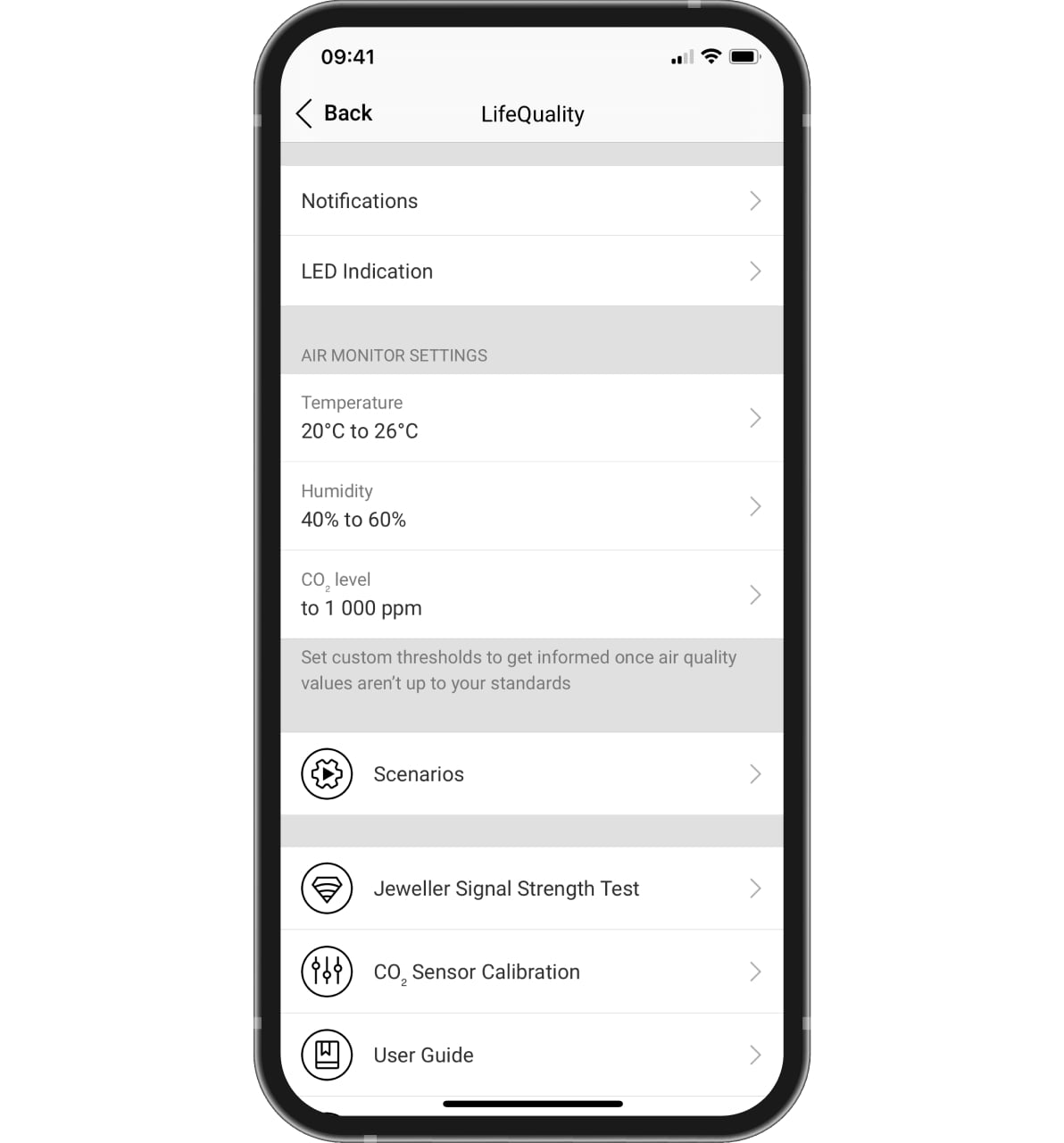 1 — available with OS Malevich 2.15 update and the latest versions of apps
Air quality sensor Ajax LifeQuality
The LifeQuality Smart Air Quality Sensor helps you assess indoor air quality. It is important to control humidity levels, CO2 and temperature, as poor air quality has been proven to threaten health and reduce productivity. The sensor from Ajax will provide the accuracy of measuring these indicators at the medical level. The user receives information from the air quality sensor in the application, where he can also set up automation scenarios for the device.
Using scripts, the user can control whether the humidifier or ventilation turns on and off if the atmosphere control quality sensor indicates that the air quality can be improved.
The principle of operation of the indoor air quality sensor from Ajax
The indoor air quality sensor transmits the received data using the Jeweller radio protocol at a distance of up to 1700 meters from the security control panel or signal repeater, provided there are no obstacles. Jeweller technology provides a two-way communication between the air quality sensor and the security control panel and protects devices from forgery by floating key block encryption of the signal.
RF hopping is used to prevent interference and jamming of the radio signal. This means that the device will switch to a clean signal when trying to jam the current one.
The indoor air quality monitor has a built-in accelerometer that alerts you if the device has been moved.
The air quality sensor is controlled and configured in the Ajax application for PC or mobile phones. The application also receives instant notifications from the sensor.
The power of the air control sensor is adjustable to reduce power consumption and radio interference.
With optional Wings wireless technology for redundant communication with a security central or radio repeater, data packets are redownloaded in the event of a data transmission error.
If the indoor air quality sensor loses communication with the control panel or radio signal repeater, it remembers all measurement values. After the connection is restored, all values ​​will appear in the Ajax application.
Air measurement
The air quality sensor monitors the following three indicators of indoor air quality:
Using a sensitive element, a digital combined temperature and humidity sensor measures indicators and transfers them to Ajax applications. The data is updated depending on the polling frequency of the control panel — sensor, but at least once a minute. The temperature is measured in the range from 0°C to +50°C, with an accuracy of ±0.2°C.
Humidity indicators in the guarded room are measured using the sensing element of a digital combined temperature and humidity sensor. The user can track the values in Ajax applications and they are updated depending on the frequency of polling the central sensor, but at least once a minute. The measurement range of indicators is from 0% to 100%, with an accuracy of ±1.8%. The received data is available in Device States in Ajax applications.
Measuring the concentration of carbon dioxide (CO2)
The level of carbon dioxide is measured using the sensing element of a digital carbon dioxide sensor. Indicators are updated in Ajax applications depending on the frequency of polling the sensor by the control panel, but at least once a minute. Carbon dioxide indicators are measured in the range from 400 to 5000 ppm with a measurement accuracy of ±30 ppm or ±3%. Data available in Device States in Ajax applications.
The levels of air quality assessment in terms of carbon dioxide in the air are as follows:
normal air: up to 1000 ppm

slightly polluted air: 1000 to 1400 ppm

polluted air: 1400 to 2000 ppm

critically polluted air: more than 2000 ppm.
The sensor also measures the impact of indicators on well-being:
from 1000 to 2500 ppm — general lethargy,

from 2500 to 5000 ppm — possible adverse health effects,

5000 ppm and more — the maximum allowable concentration for 8 hours of the working day.
Additional features
Ajax applications provide graphs with indicators of temperature, humidity and carbon dioxide concentration. Values are updated in real time and measurements are stored for up to 2 years.
The LED display of the combined air quality sensor reports the current situation in the room with a colour:
green — air is normal

yellow — the air is slightly polluted

red — the air is polluted

purple — the air is critically polluted
The LED indicator on the body of the device lights up in the event of a critical change in air quality. The indication can also be turned on by touching the touch button on the front panel of the sensor.
Once every 1-14 days, the air quality sensor is automatically calibrated. The device selects a calibration period depending on the situation in the room and automatically calibrates the carbon dioxide sensor. Under normal conditions, that is, in a room that is ventilated, manual calibration is not needed.
Manual calibration is launched in Ajax applications. It is used in unventilated rooms once every 2-3 weeks.
Ajax air quality sensor installation
The air quality sensor is installed on the SmartBracket mounting panel on the ceiling, wall or table of the monitored room.
Air quality sensor package
The kit for the air quality control device includes the sensor itself — LifeQuality Jeweller, SmartBracket mounting panel, 2 pre-installed CR123A batteries that provide up to 3 years of battery life of the device, a mounting kit and a brief instruction.