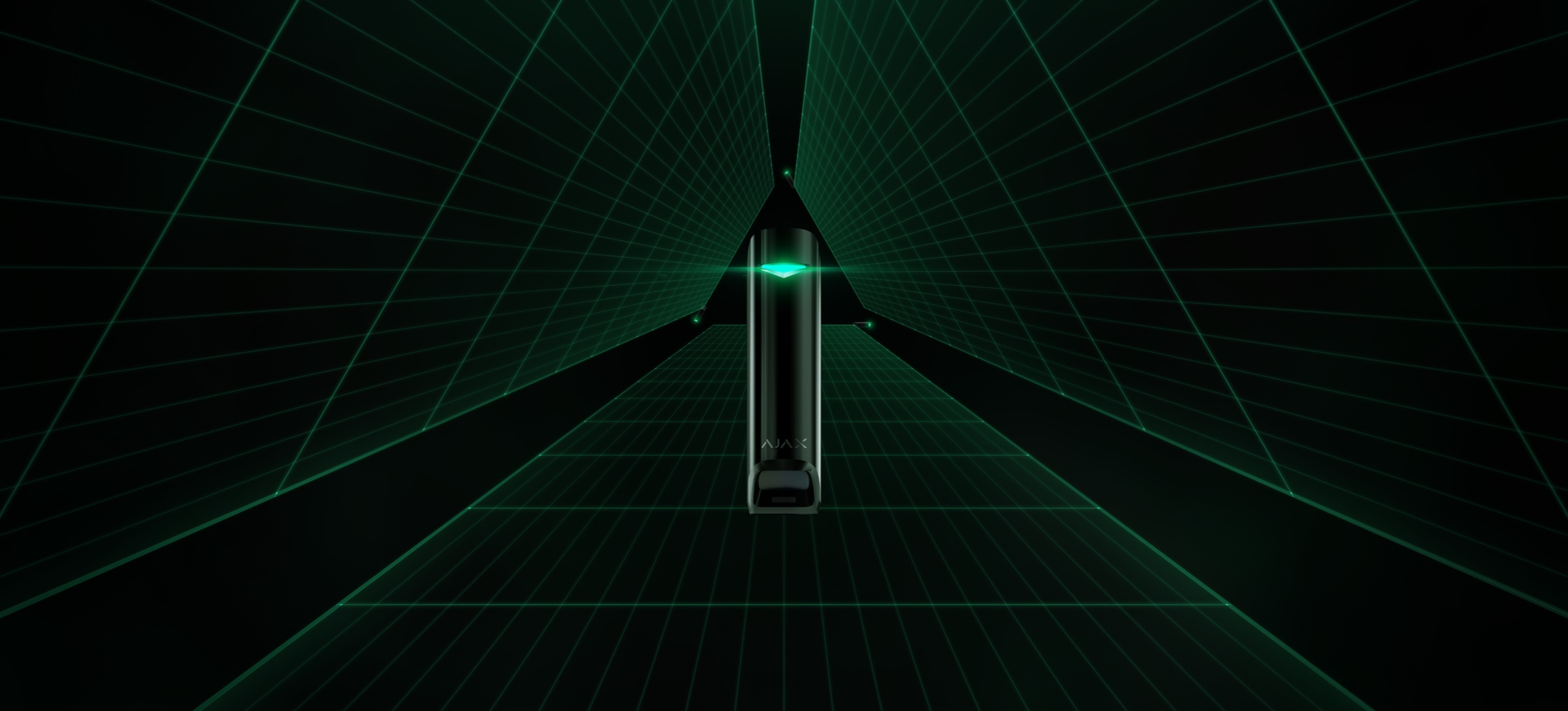 MotionProtect Curtain
Outdoor curtain detector creates an invisible veil protecting windows, doors and valued goods from burglars
Ignores dogs, cats, birds, robovacs
Detects motion up to a distance of 11 meters
Works up to 3 years without battery replacement
Can be installed outdoors and indoors
Determines the threat on time
MotionProtect Curtain — motion detector with a long distance range and narrow protective screen. Curtain detector effectively protects the property from intruders and works as soon as a burglar enters the protected area. Can be used outdoors and indoors.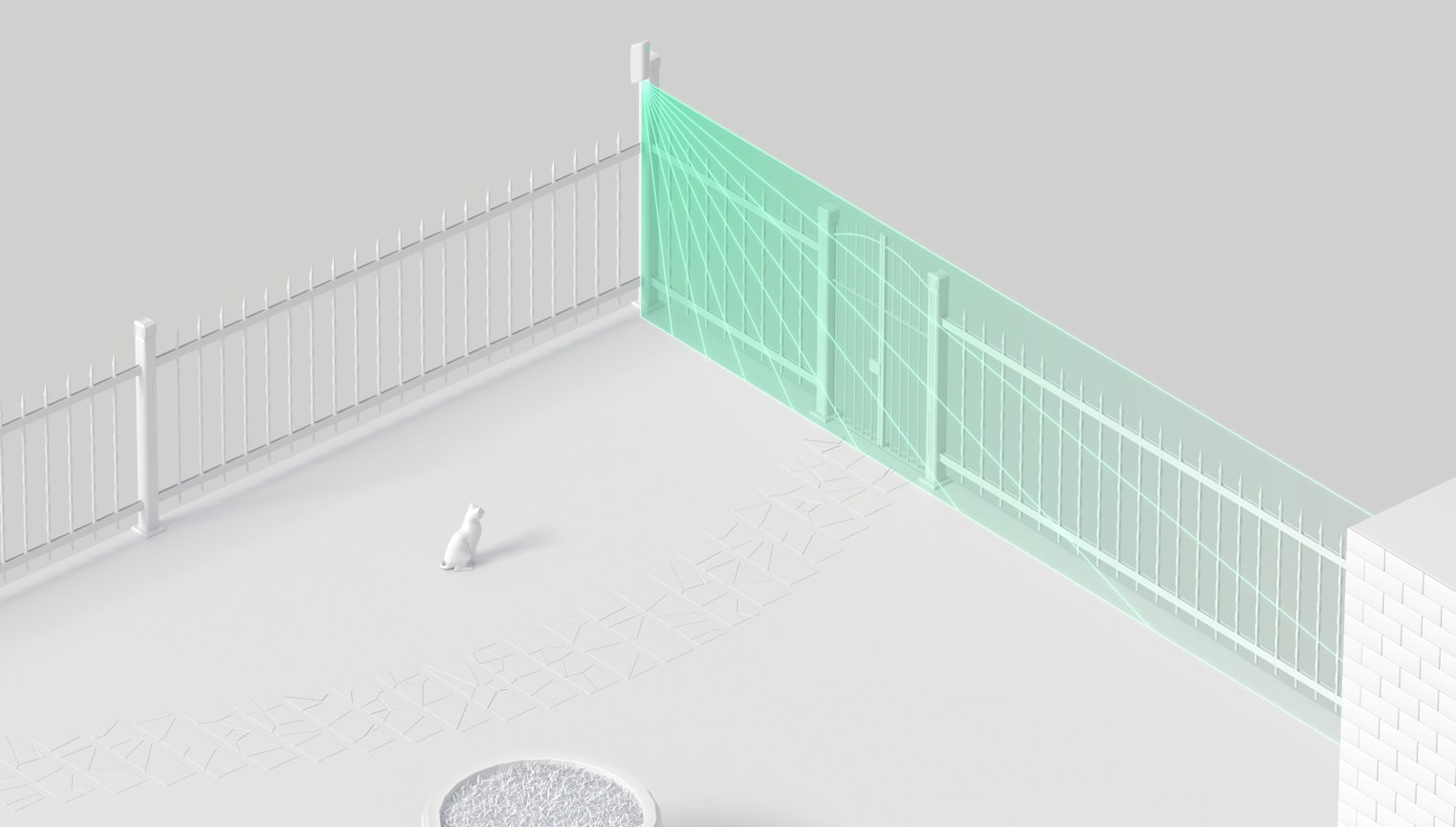 Yard
MotionProtect Curtain will prevent intruders from entering in your backyard unnoticed. If the burglar tries to climb over the fence, the detector will raise the alarm. At the same time, your family and pets can move freely on site.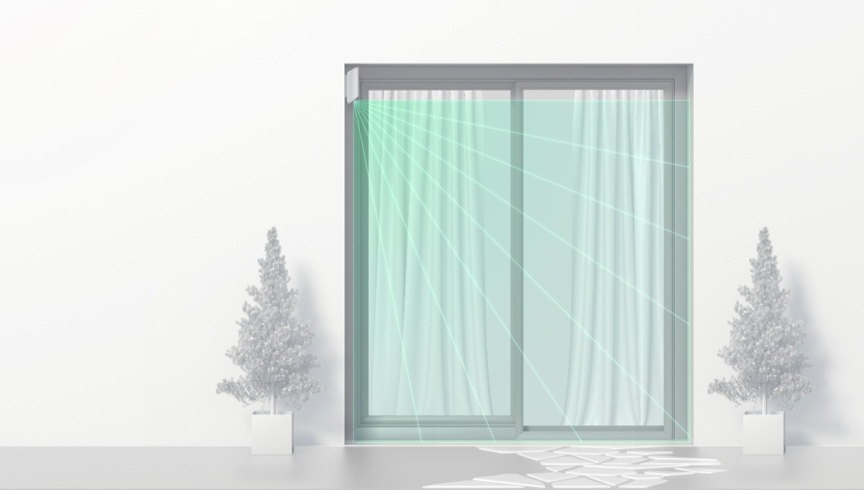 House
It is important to be aware of the possibility of the invasion as soon as possible. MotionProtect Curtain detector will not allow burglars to quietly get close to doors or windows or enter the terrace, even if the area is not fenced.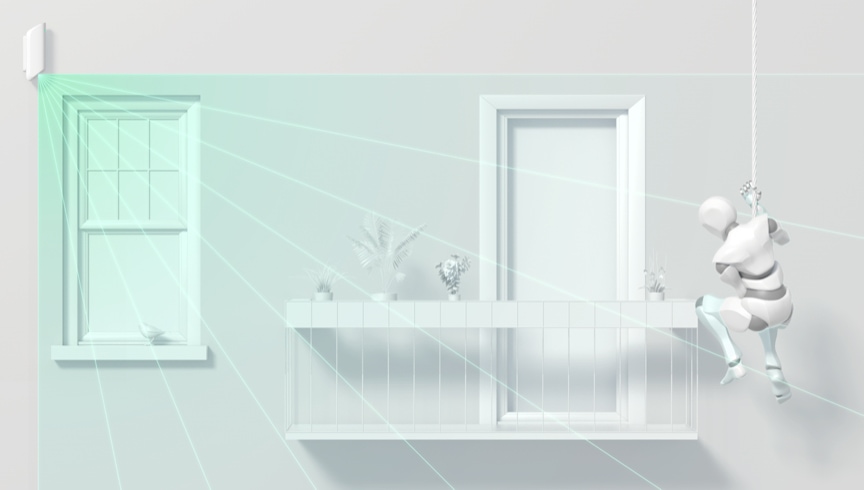 Apartment
Apartments on the first and last floors are being often penetrated through windows and balconies. The MotionProtect Curtain detector located on the facade will raise the alarm before the thief enters the premises.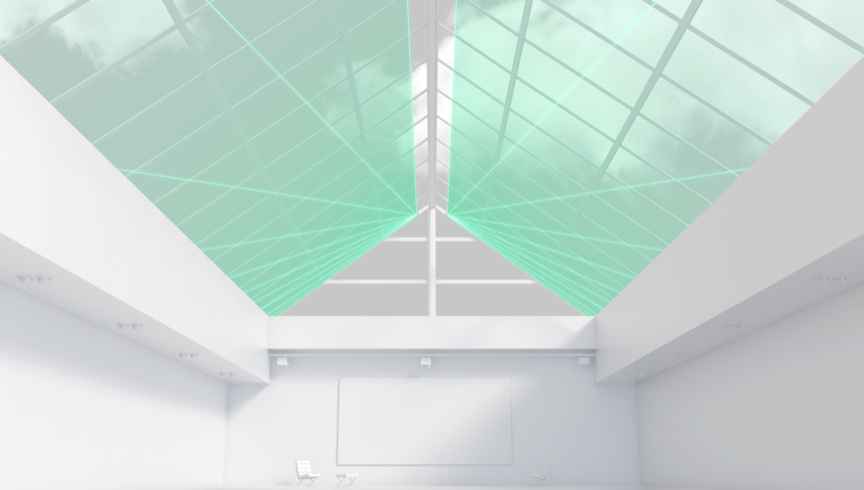 Office
Indoors MotionProtect Curtain can be installed horizontally, upside down or at the angle. The sensor will monitor all access paths around the clock without reacting on people inside.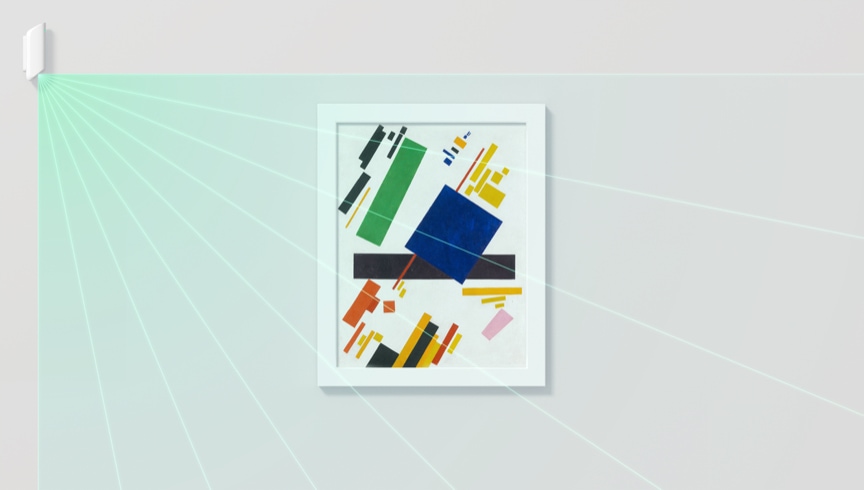 Museum
In the premises with curtain detector installed, you can move freely. But if you reach out to the protected item, the alarm will trigger.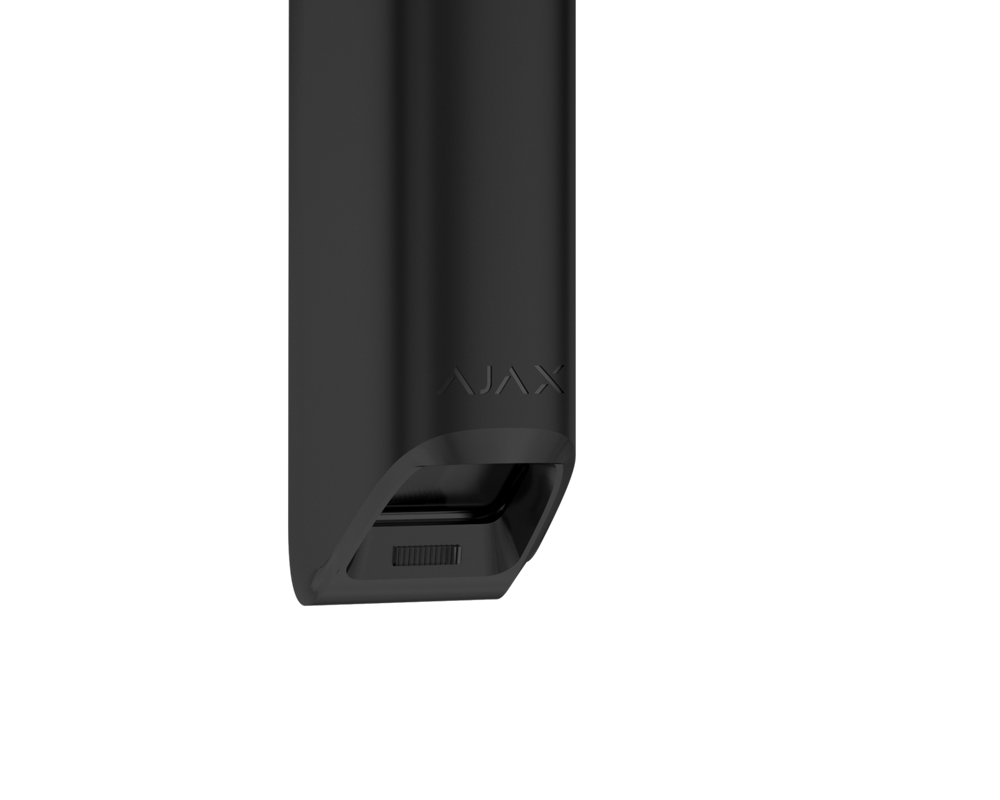 Unique optical system
To create MotionProtect Curtain we have developed an optical system consisting of two infrared sensors and a segmented mirror. This system allows the detector to receive twice as much information about the events in the protected zone than provided by regular curtain detectors. It helps to determine reliably the cause of triggering: a stream of hot air, waving foliage, an animal or an intruder. And it reacts only to the real threats.
ZOE: The intelligent algorithm
for absolute detection accuracy
Detects even the most cunning intruders
It doesn't matter how fast the intruder moves, runs or walks slowly. As soon as he is in MotionProtect Curtain's field of view, the detector receives signals from two PIR sensors, compares them and immediately alerts of any attack.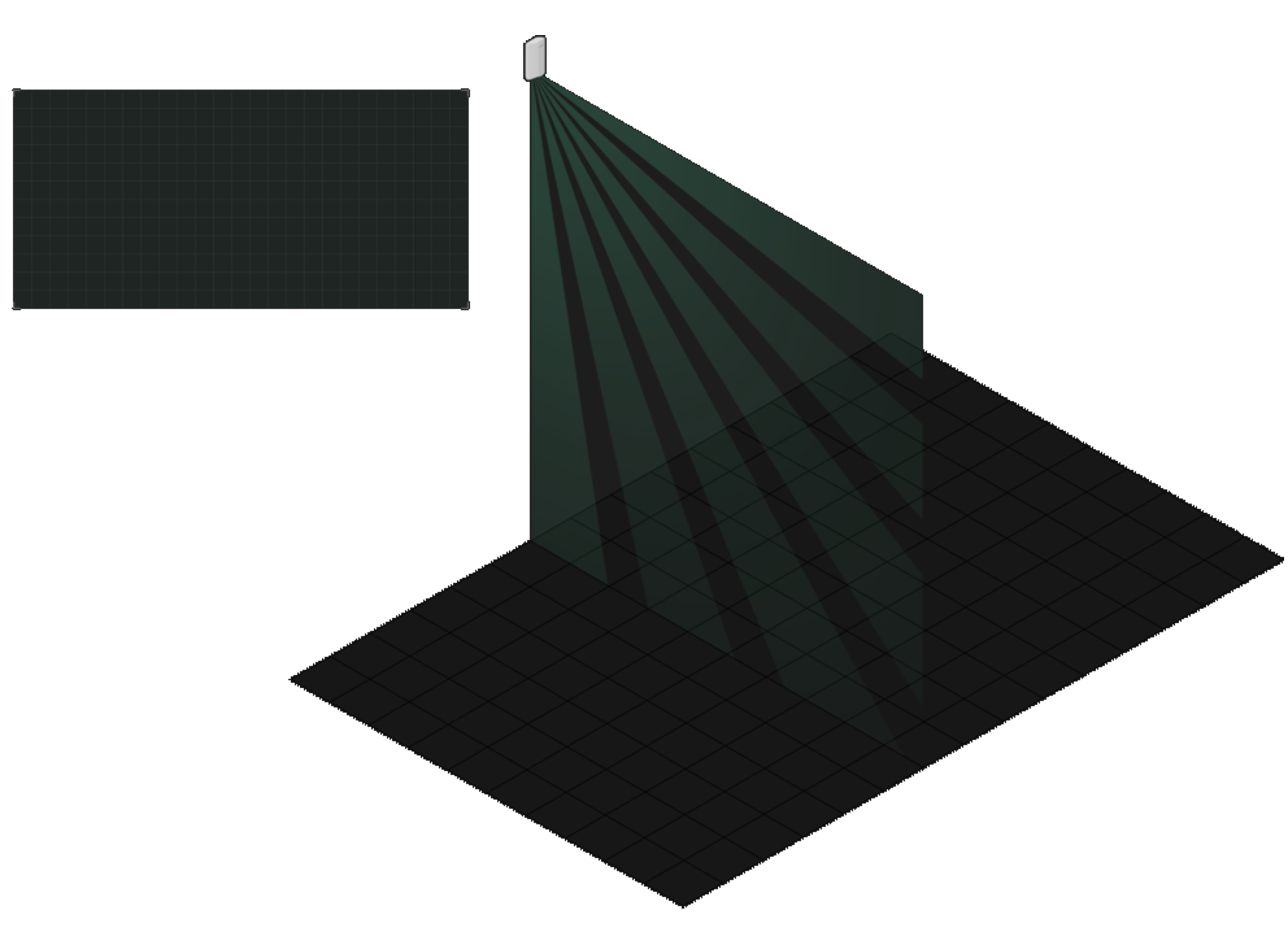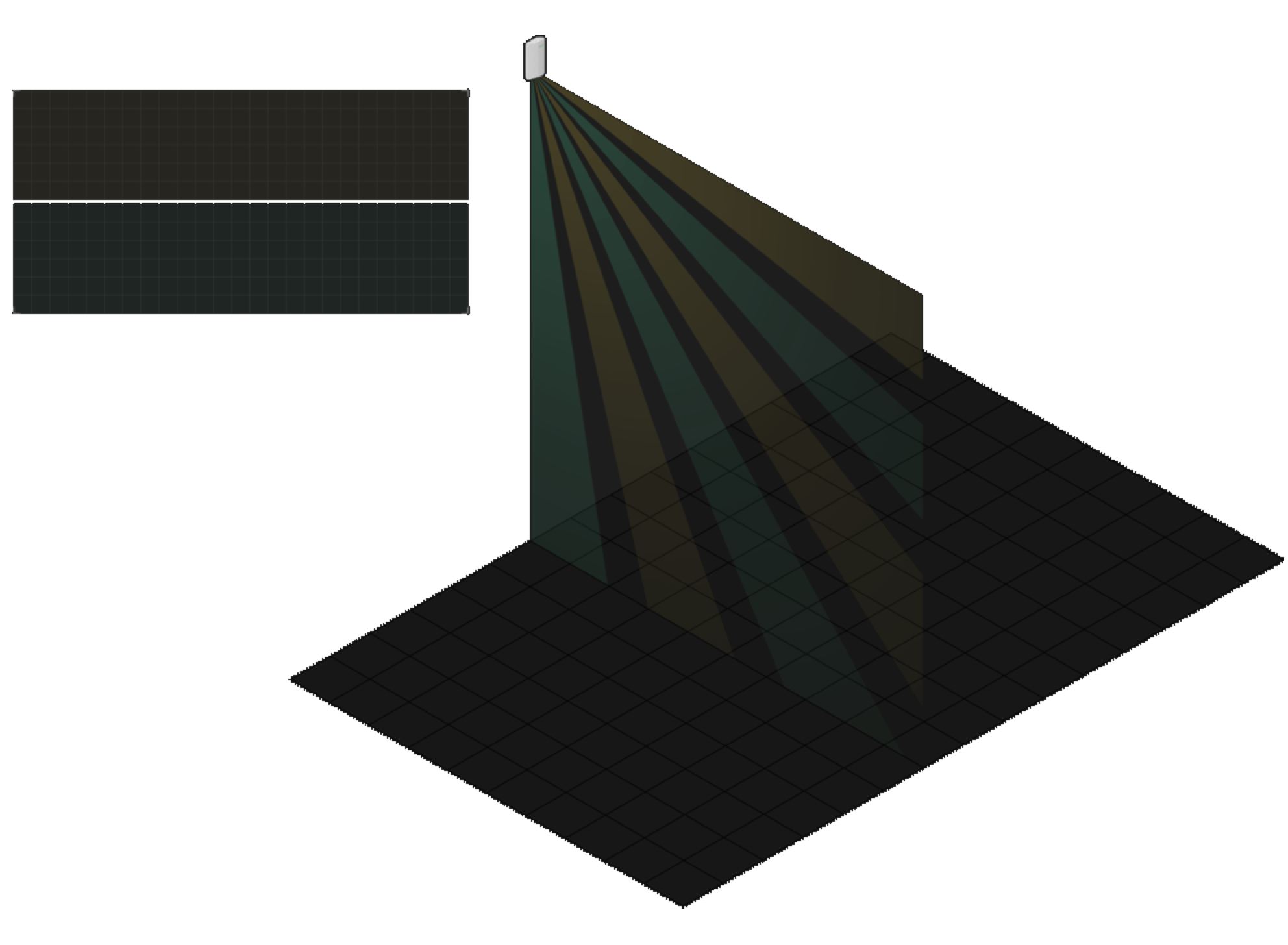 Immune to pets and birds
When a cat or dog enters the protected zone, the detector performs a digital cross-correlation of the signals. MotionProtect Curtain can tell apart humans and animals, and filter out false alarms.
Ignores harsh nature conditions
Snow, rain or strong winds do not affect the accuracy of MotionProtect Curtain. The detector body is dust-proof and water-resistant, and can be installed outdoors as well as indoors.*
* MotionProtect Curtain in white coloured body
Operating temperatures
from −25°С to +60°С

Body protection class IP54

Set up in 2 minutes
MotionProtect Curtain is connected to the security system with a few taps in the app: scan the QR code, add the detector to the room, and continue with installation.
QR code for
simple connection

SmartBracket mount for quick set up

Mobile application for configuring and testing
Classification
Radio-interlinked photoelectric security detector
Installation method
White—indoors/outdoors
Black—indoors only
Alarm signal delivery time
Motion detection distance
Up to 11/10/9 m (when pet immunity is active — up to 6/5/3 m) depending on the sensitivity settings
Detection angles
Horizontally—6°
Vertically—90°
Recommended installation height
Pet-immunity
Weight—up to 15 kg,
Height—up to 40 cm
Power supply
Battery: CR123A
Power supply voltage: 3 V
Battery life: up to 3 years
Operating temperature range
Anti-sabotage
Fraud protection
Jamming notification
Tamper-resistant
Remote configuration and testing
Warranty
Replacement and repair for a period of 24 months from the date of sale. The warranty does not cover batteries.
Complete Set
MotionProtect Curtain motion detector
SmartBracket mounting panel
CR123 batteries (pre-installed)
Bracket
Installation kit
User's guide

Choose the most suitable Ajax set in 2 minutes
Tell us what you need to protect and we will put together a set of detectors and devices for your premises.
Start
Recommended products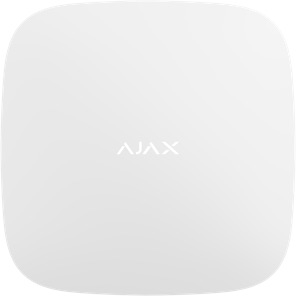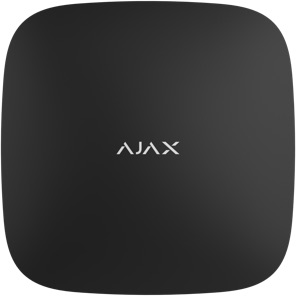 Intelligent security control panel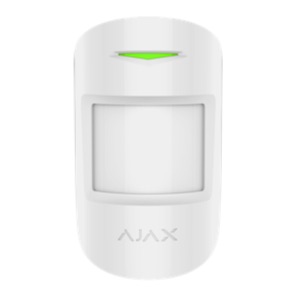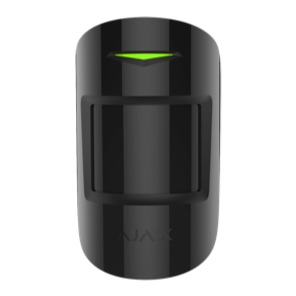 Wireless pet immune motion detector