According to the Grand View Research, Inc. report, the global security market will exceed USD 167 billion by 2025. Hundreds of thousands of security companies and installers compete for their niche in this market.
Competition pushes them to search for new business segments, and providing security at facilities with no, low-voltage or unstable power supply may become one of them. RVs, caravans, and yachts need protection as much as other property. Empty houses are vulnerable to looters or squatters, not to mention "standard" disasters like flooding or fire.
With the power supply units 12V PSU or 6V PSU, you can connect the Ajax hub or radio signal range extender to a low-voltage power supply and provide the facility with professional security for many years — power outage is no longer a problem. This opens up new opportunities in security services provision.
Why you need a security system
Ajax security system repels burglars, detects fire, stops flooding, and controls the microclimate. Ajax apps instantly notify users and security companies of threats, and MotionCam detectors send photo verification.
The system detects jamming and uses sabotage-proof two-way radio or wired communication. The range of Ajax wireless technologies is up to 2,000 m without obstacles, which allows monitoring such objects as a three-storey building. Radio signal range extenders extend the coverage of one system to the size of a stadium.
Why you need 12V PSU and 6V PSU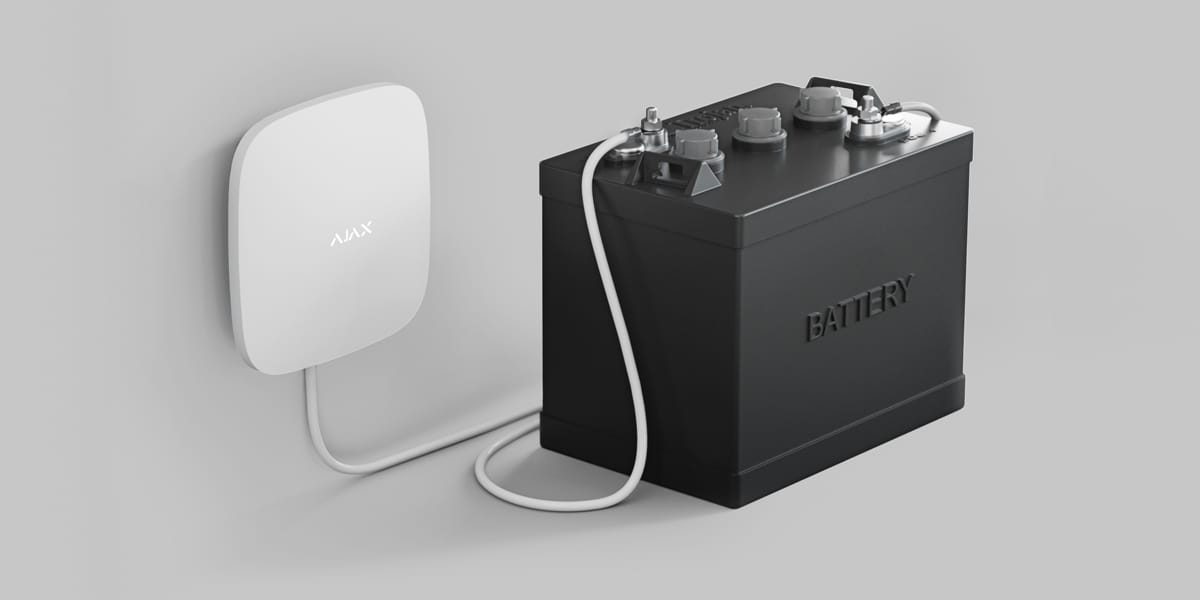 With their help, Ajax features are available at facilities with no or unstable power supply.
12V PSU and 6V PSU allow connecting the hub to external power sources or low voltage power supply: 4.2–10 V⎓ for 6V PSU and 8–20 V⎓ for 12V PSU. The power supply unit is installed in the hub casing, replacing the pre-installed 110–230 V~ power supply unit.
The Ajax device line includes three PSU models designed for different hubs and radio signal range extenders:
These products open a new niche for security companies and installers. With 12V PSU and 6V PSU, you can install and maintain the system at facilities that used to be behind the scene.
In an empty property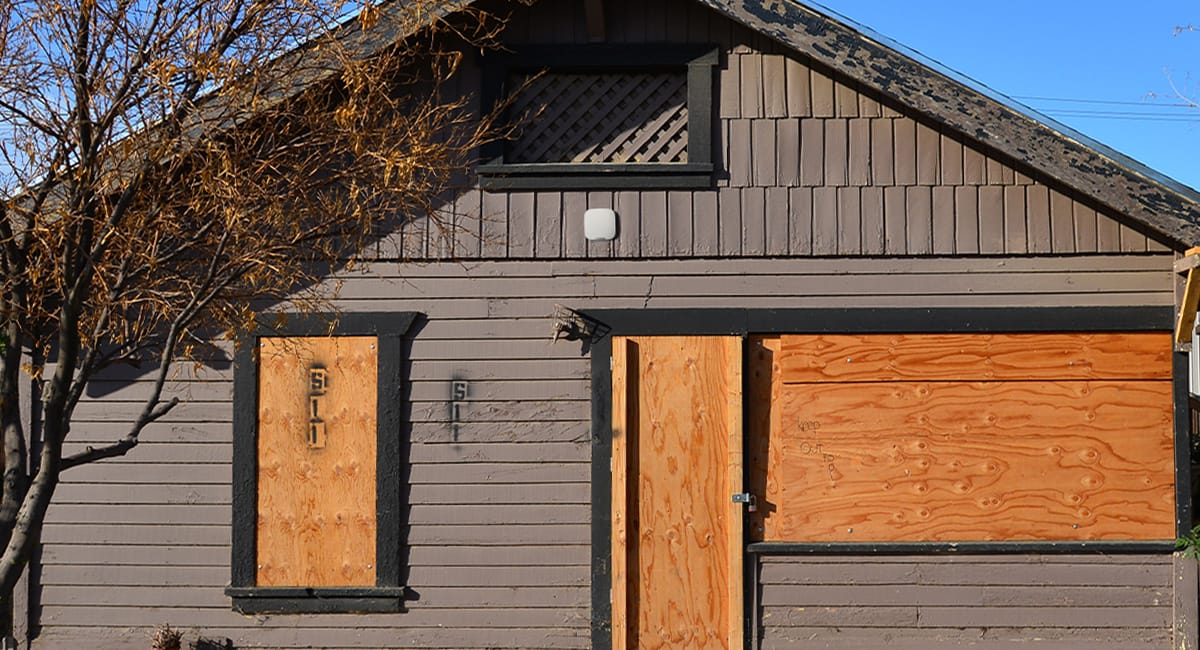 A legally owned empty house. A summer house "mothballed" for the winter with electricity supply turned off. Frozen or active construction without residents, but already requiring protection of the territory, construction materials, and equipment.
Such objects attract the attention of vandals, burglars, and squatters who can damage the property, cause a fire or flood.
The property and nerves of the owners can be saved by installing the Ajax system. The hub connected to an external battery via 6V PSU monitors Ajax devices and sends notifications to apps and security company in case of a threat. MotionCam motion detectors with photo verification provide a series of images when any of the system's detectors is alarmed to assess the threat. The LeaksProtect leak detector notifies about flooding, and the WaterStop, a smart water shutoff valve, quickly responds to alarms and stops the water supply to the house thanks to automation scenarios. The pre-installed batteries provide up to 7 years of operation (depending on the type of the device and settings).
With Ajax, the owner gets 24/7 monitoring with minimal effort for many years.
👉 Which batteries are compatible with 6V PSU
At the warehouse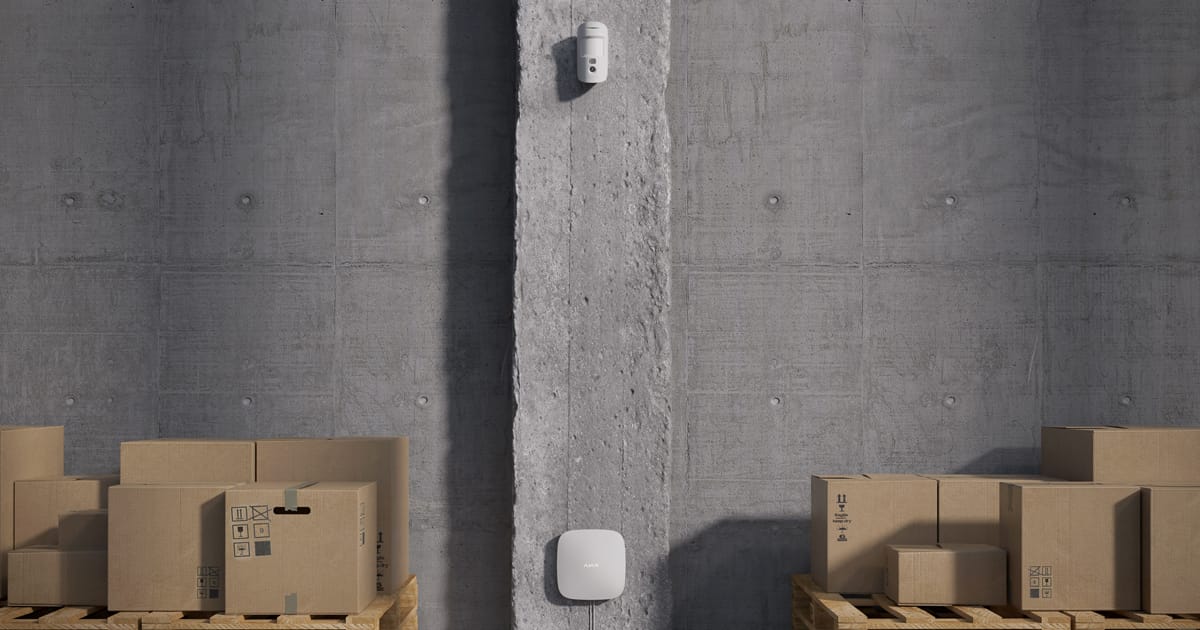 Warehouses without stable power supply can be easily controlled with Ajax. With 12V PSUs, you can significantly increase the battery life of the system by connecting the hub and radio signal range extenders to portable batteries. Up to five radio signal range extenders can operate within one Ajax system, extending the radio communication coverage to the stadium size. The ReX 2 range extender connects to the hub not only via radio, but also via Ethernet using the wire as the only or additional communication channel. This allows you to protect sectional metal hangars and not be afraid of radio signal attenuation.
In RVs, vans, and trailers
RVs, caravans, and trailers add up to the list of business opportunities that open up with 12V PSU and 6V PSU. You just need to connect the hub to a car or portable battery, install a SIM card in the hub, and the security system travels with the driver. In most cases, the hub consumes less than 100 mA — a standard car battery will last for 1–2 months without recharging.
👉 Hub operating time calculator when connected via 6V PSU
On a yacht
All you have to do is to insert a SIM card and connect the hub to the on-board network or battery — and Ajax will reliably protect the yacht at the pier.
In addition to the life-threatening risks that unwanted guests pose to people on board, expensive electronics, equipment, and even the vessel itself are at risk. Insurance is a great way to provide your own peace of mind, but far from the only one. A professional security system will make the job better and probably cheaper.
Conclusions
Smart security systems respond to threats. Smart security companies respond to market challenges and look for opportunities to get ahead in an extremely competitive environment. The 12V PSU and 6V PSU power supply units are easy to operate and allow security system dealers and installers to take a fresh look at their business prospects.