Unfortunately, not even window bars, armored doors, and cunning locks can fully protect your property from intruders. Therefore, when it comes to security, we always recommend an all-in-one approach and a security system to enhance protection.
An alarm system will detect a threat in time, scare off intruders with a siren, draw the attention of those concerned, and call your security company. Combine it with secure locks — and criminals won't stand a chance!
However, deciding on a security system isn't something to take lightly as the safety of your property directly depends on it. So, let us help you by explaining what the different types of security systems are out there and what to look for in such systems.
What Are the Different Types of Security Systems
In a nutshell, there are three types of alarm systems: wired, wireless, and hybrid. In wired security systems, the signal from the detectors to the hub is transferred through the cable; in wireless through the radio channel.
Hybrid systems are a combination of wired and wireless systems, and the signal is transferred through both wires and the air.
The wired solutions have been dominating the market for a long time. This was related to the insufficiencies of wireless systems: radio channel was not protected well enough, the systems often lost contact with the detectors, and, because of one-way connection, it was not clear whether the detector was online. These problems are still present in the systems you can buy on AliExpress.
PRO-level wireless solutions have evolved and now present a serious competition for wired systems. Modern wireless security systems provide more information, are easy to install, and give you more than just security.
Choosing a Security System: Checklist
1. Connection to a Central Monitoring Station
This is the main indicator you should consider when you are choosing a security system. The reason is that only a certified system can be connected to a central monitoring station. Certification requires security equipment to go through dozens of tests by accredited independent laboratories. If you fail even one test, you will not receive a certificate.
Moreover, prior to launching the new equipment as fully operational, security companies test the systems in practice by installing and running them on test sites in parallel with the already proven systems. If the new system is comparable in terms of reliability, i.e., not prone to false triggering and disruptions and detects threats correctly, then it is linked to the monitoring station.
👉 Over 1129 security companies worldwide connect to Ajax security system. And you can choose a security company directly from the app.
2. Number of Communication Channels
When choosing a system, pay attention to the number of communication channels. The more channels there are, the higher the chance that the system will alert about danger when necessary. Modern panels are equipped with Ethernet ports, Wi-Fi, and GSM modules. Keep in mind that there should be different types of channels. Even if the system has three modules, but all of them are GSM, it is the same as if you had only one channel. If cellular frequencies are jammed, the system will be cut off from the outside world.
3. Backup Battery
A reliable system should not be affected by power outages. In this case, a backup battery that ensures continuous work after the power is cut off is useful. It is better if the battery is Li-ion. Such batteries have both more capacity and almost no "memory effect".
The higher the capacity of the backup battery, the more the system can operate without power. It is best to choose a control panel with a backup battery that provides at least 5 hours of battery life.
Gel/Acid batteries
Li-Ion rechargeable batteries

Lifetime — up to three years
400-800 charge/discharge cycles
After deep discharge, 'memory effect' occurs
Cannot tolerate below zero temperatures
If damaged, gel/acid leaks

Lifetime — up to 5 years
Up to 4000 charge/discharge cycles
Minimal 'memory effect'
Can tolerate the temperatures slightly below zero

Disadvantages:

Higher cost

Can catch fire if damaged
4. Operating Range
Pay attention to the communication range between the hub and detectors. Keep in mind that these numbers must be regarded with certain reservations. Producers often indicate the numbers in the open area with no interference nearby. In reality, the operating range of a radio signal can be greatly reduced due to obstacles, such as walls, furniture, or interfloor overlaps as they prevent the transmission of radio signals.
Therefore, the longer the working distance, the greater the area covered by the security system. For instance, Ajax hubs communicate with the detectors at a distance of up to 2,000 meters in an open space. Inside a building, it is enough to cover 3-4 floors. So, do not be surprised if an alarm system with an operating range of 150 meters loses contact with the detectors in a two-bedroom apartment.
Range
Z-wave 5 gen — up to 150 m
5. System Protection
The system should be able not only to secure the premises but also to withstand even well-orchestrated intrusions. With this in mind, developing companies equip their products with additional levels of protection.
Encryption. Radio signal between the detectors and the hub should be encrypted and protected from forgery. This will help avoid the interception of signal and replacement of equipment. It is better if a complicated AES algorithm is used for encryption, which does not have a corresponding code grabber, and not the standard encryption method, such as KeeLoq, which has long been hacked.
All transmitted data in the Ajax security system are encrypted with AES-algorithm with a floating key, so it would take hundreds of years to decrypt the data. The reliability of Ajax is confirmed with EN 50131 certification, and the security system devices are assigned Grade 2 integrity level, i.e., they are ready to counteract experienced attackers with special equipment.
👉 What are Grades, and why is it so important for a security system to have them
Reserving a channel. Wireless security systems require a clean radio channel. Unfortunately, this is possible only in an ideal world. In reality, the air is contaminated with interference from other electronic devices, including jammers used by burglars. In order for the hub not to lose connection with the detectors in compromised radio conditions, some producers use program algorithms that automatically transfer the system to a clean frequency.
Jamming notification. Intruders may jam the entire frequency range. In this case, even the backup radio channel won't help as the level of interference will be the same across the entire frequency band. This will cause all detectors to become unavailable. That's why the system should be equipped with the ability to notify about the first attempts of jamming and situations when critical levels of radio interference have blinded the system.
Ajax security system constantly checks the noise levels on the radio channel. As soon as the level exceeds the limit value, the hub detects jamming, switches to a less noise-contaminated frequency, and sends appropriate notifications to the user and the central monitoring station of the security company.
6. Protection against false triggering
If you have a cat, dog, or other pet, you will need pet-immune detectors. Some producers advise users to tape over some part of detector lens, so that it doesn't "see" animal movement in certain areas. But this is not good advice, because it compromises the system. In reliable systems, movement detectors are equipped with program algorithms that filter unimportant events and complex interferences: e.g., draughts, curtain movements, illuminations.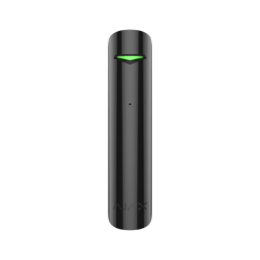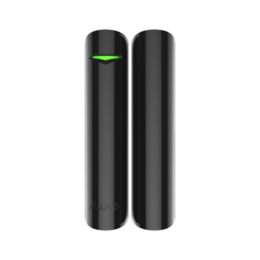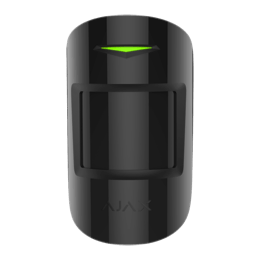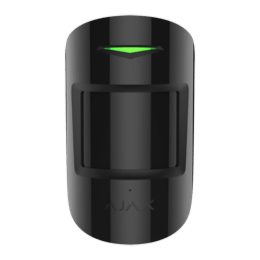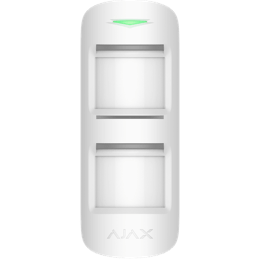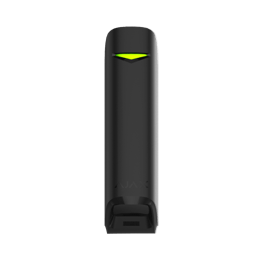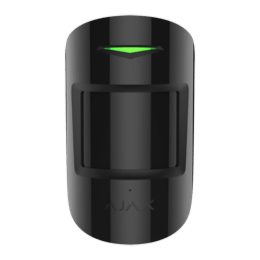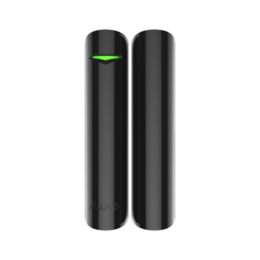 7. Ambient Temperature Requirements for Devices
Not all systems have the same performance under different climate conditions. If the room is hot, humid, or both, motion detectors may not be able to detect human movements anymore as the room temperature becomes close to human body temperature. That's why a temperature compensation feature has been invented. It automatically regulates the sensitivity of the detector depending on the climate conditions in the room. In the cold season, when the difference between air temperature and body temperature is significant, the detector has low sensitivity. And in the hot season, the detector detects the movement of an object even if its temperature is only a few degrees higher than the ambient temperature.
8. Ways to Notify about an Alarm
Here as well, "the more the better" rule applies. You should be able to be immediately notified about the event even if you are in a different country. Push notifications in a mobile app, SMS, a call in case of alarm — the user should have a choice of a convenient way to deliver alarms.
9. Addressed Detectors
Addressed detectors help quickly understand which of the devices has activated, run out of charge, or been tampered with. This way, you will know that the movement was detected by a bedroom detector, not the one in the hall, or that it is time to change batteries. Addressed alarms are not always attainable. In wired systems, there is such a thing as the line loop when several detectors are connected to the same zone. If one of them is activated, you can only guess which one it is. It is also more difficult if the notifications come as unreadable codes, which correspond to certain types of alarm. In this case, you will have to carry a cheat sheet with you to decipher them.
10. Additional Features
You should ask for more than just a security system. Alarm buttons; smoke, flood, and temperature detectors; home automation devices — modern technologies allow having all of it together. If possible, choose a system that can be additionally equipped with "smart" devices.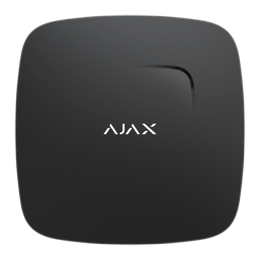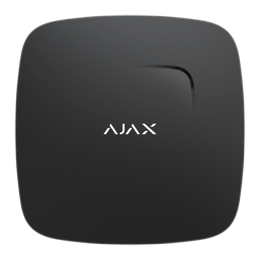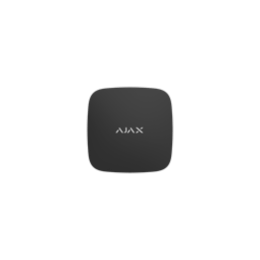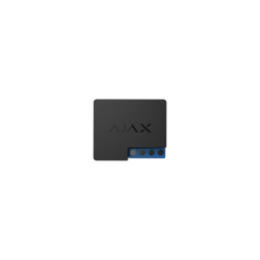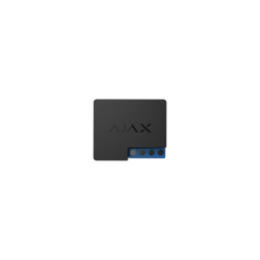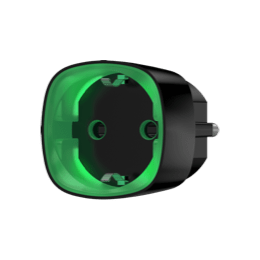 11. Mobile App
Nowadays, every self-respecting producer of security systems who also respects their users has a mobile application to match their system. Mobile apps make controlling the system easier but are often limited to turning security on/off. Some of the producers turn the application into a fully functional control panel, which offers status updates for all detectors, detailed information about the system, a log of the events, and a device testing feature. You should know that not all applications are developed for all mobile operating systems at the same time. If this is the case, some of the producers also launch the web version, which can be opened in a web browser.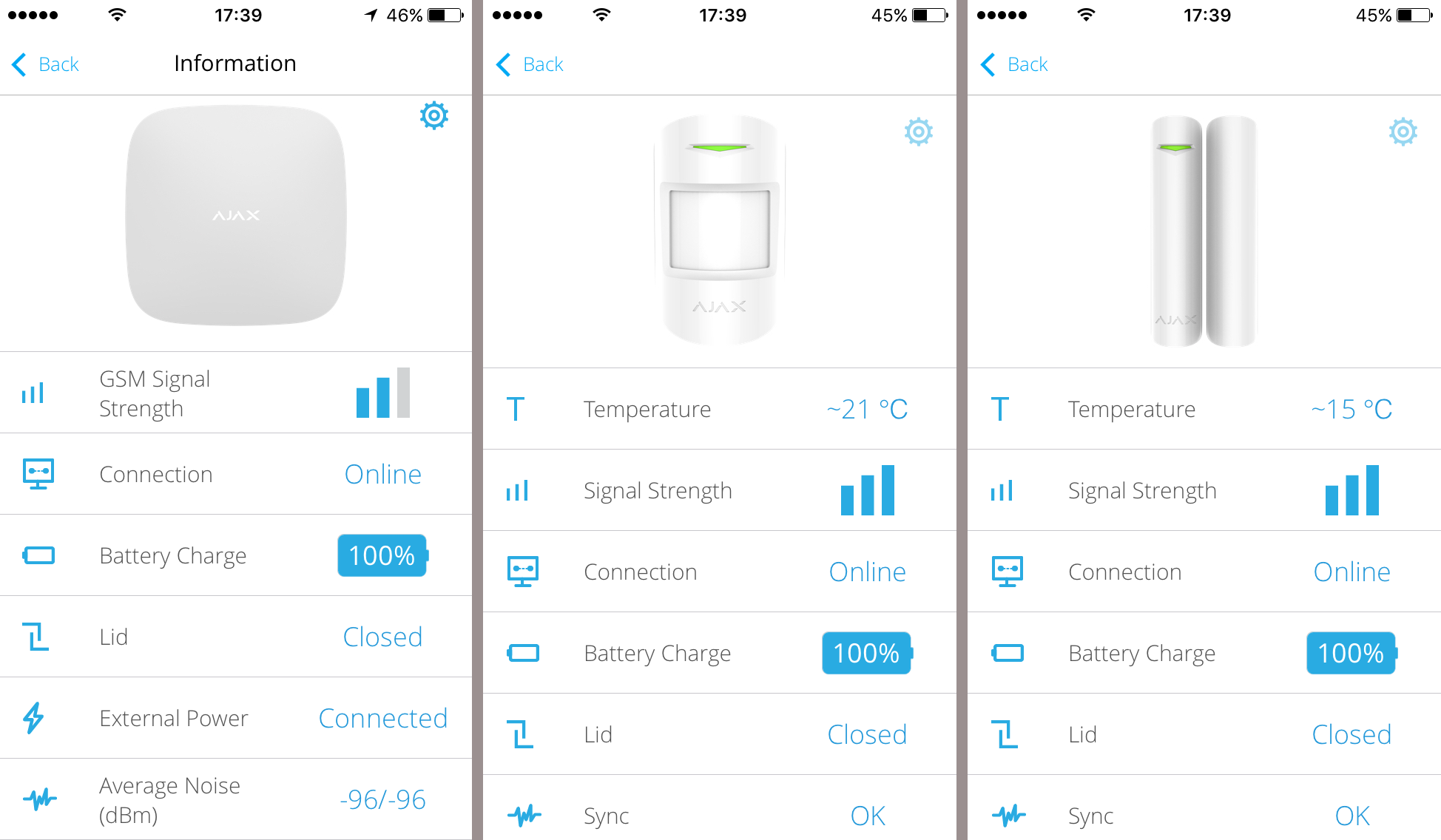 Ajax App for smartphones
12. Remote Customization and Updates
Choose a security system whose producer maintains and regularly updates the software. Modern security systems are comparable to smartphones with their frequent updates. The possibility to customize and update the system remotely saves the time and money needed to invite a professional in as the professional would do the same but manually and for a separate fee.
Ajax devices are adjusted remotely through applications for smartphones, Windows PC, and macOS. And, to ensure that the system supports new features and devices, we regularly update our software.
13. Video or Photo Verification of Alarms
Make sure that the system offers integration with video cameras from other producers as video surveillance and a security system are not the same things. This will help you to immediately assess the situation at home and identify the cause of the system activation. This will save you unnecessary headache and save your security company time and energy in case one of your family members has simply forgotten to turn the security system off.
You can connect any IP camera using RTSP protocol to the Ajax security system. An integration with Dahua, Hikvision, and Safire cameras and DVRs has also been implemented, which allows you to add the top-brand video surveillance devices in your security system with just a few clicks.
14. Cybersecurity
The operating system that the security system uses also has an important role. Open source solutions are often riddled with bugs and holes, which makes it easier for intruders to seize control over the system.
15. Outdoor Security
For securing your private residence, we recommend that you start with the area surrounding the residence to deter any robbers with sirens before they approach the house, protect your property stored in the area, and afford the residents a few valuable minutes in case of a night invasion.
Specialized outdoor motion detectors are generally used for external protection. This is because conventional detectors are not designed to protect outside areas as there are several times more potential causes of false triggering outdoors. For instance, tree leaves heated by the sun, passing birds, insects, pets strolling through the area, the rays of the sun, and unpredictable gusts of wind. Any of these could trigger a motion false alarm.
Conclusion
When choosing a security system, study the information about the system carefully. Pay attention to the following key points:
Do security companies connect the equipment to their central monitoring stations?
How many communication channels does the system use? The more the better.
Does the hub have a backup battery, and what is the range of its communication with the system devices?
Is the alarm system protected from sabotage and the detectors from false alarms?
At what temperatures can the system operate, and does the product line include outdoor motion detectors?
How does the system notify about its alarms, and are the notifications sufficiently informative?
Are there any mobile apps to control the system, how convenient are they, and what additional features does the system manufacturer offer?
Does the system support remote customization?
Does the security system offer integration with cameras and DVRs?
Also check how often updates are released and whether new devices are added to the product line. This indicates that the producer actively develops and maintains the product.
Related Materials