Becoming the champion of an amateur sports league or even a local sports legend is a serious accomplishment. But we all know the real Big Game takes place in professional leagues. The world of security systems works similarly. First you have to pass independent inspection to be considered a truly professional security solution. Only then will security and insurance companies, as well as installers, be willing to work with your product. When a device passes certification, a manufacturer's assurances about functionality, reliability and durability of technology become more than just words. Now they are proven facts. And users should have no doubts — they can entrust the product to protect both property and life.
So let's talk about how security systems are awarded compliance certificates and about the degrees of reliability, which are known as grades. What are the key differences between them, what is the testing procedure and how does certification guarantee quality. And for us, this is more than just theory — over the course of 4 months, Ajax devices were tested in five laboratories for compliance with all kinds of rules, regulations and requirements. This is a story about how the first Ajax devices have successfully earned this certification.
Who evaluates security systems?
When technology is responsible for people's property, as well as their lives, it must be as reliable as possible. And it would be irresponsible to rely solely on the declared characteristics and authority of the manufacturer — a qualified, independent examination is needed. In the European security market, the safety standard is EN 50131-1:2006.
Accredited laboratories put the security equipment through certain tests: on functionality, on whether the equipment is resistant to weather, how it resists mechanical interference and external electromagnetic fields. The quality of radio communication is tested, as well as whether device operations can be affected externally. Test results are recorded and are examined by the certification body. If the required tests have been carried out, the correct methods have been chosen and the documents have been properly issued, then the organization awards certification and assigns a reliability grade to the devices.
What is the difference between grades?
The reliability of a security system is determined by its ability to fight off attackers with varying degrees of knowledge and equipment. The higher the grade, the more resistant the security system. There are two caveats: Grade 4 is rare in mass-market systems, because the standard requirements are extremely high, and currently, there are no Grade 3 wireless solutions on the market. So manufacturers of modern wireless security systems can be awarded either Grade 1 or Grade 2.
While EN 50131 certification is not a mandatory requirement in the security industry, possessing one is a significant advantage. It increases the company's and product's competitiveness in the market. Without it, security, monitoring, and insurance companies are less likely to engage with this product.
Without getting into specific technical details, grades reflect the stability and scope of the security system:
---
Grade 1. The system can resist inexperienced attackers. It protects the most obvious entry points, for example, the front door. It is suitable for spaces that face a minimal risk of robbery and don't actually contain valuables.
---
Grade 2. The system can resist experienced attackers with special equipment. It protects doors, windows and other possible entry points. It is suitable for an apartment, house or office.
---
Grade 3. The system can resist intruders with professional skills and knowledge, who are using portable electronic equipment. Every possible entry point is protected, as well as walls and ceilings. It is suitable for large commercial facilities, such as shopping centers.
---
Grade 4. The system can resist professional groups who plan attacks in advance and are equipped with a full range of equipment. This is suitable for objects that face the highest risk of robbery or terrorist attack.
---
While grades are assigned to individual devices, security systems are evaluated as a unit. The system's grade is determined by the system device with the lowest grade.
If just one security detector is certified as Grade 1, then that entire security system will be rated Grade 1. Even if 100 other security devices in the same system were awarded Grade 3.
Speaking of Grade 3, Ajax Systems has certified devices from Fibra product line at this security level. You can find more information on this in this article.
How did Ajax earn a Grade 2 rating?
We started the certification process with five devices: control panel Hub Jeweller, motion detector MotionProtect Jeweller, magnetic opening detector DoorProtect Jeweller, glass break detector GlassProtect Jeweller and outdoor siren StreetSiren Jeweller. We gave our equipment to the certification body TREZOR TEST and to the following laboratories: TESTALARM, CMI Testcom, ABEGU, VZLU TEST and the EZU institute. All of them are reputable Czech companies with the proper accreditation and experts.
The devices were tested as part of the Ajax security system. The experts monitored their regular work, their interaction with the security ecosystem, their reliability and their resistance to external influences. All devices were tested under extreme temperature and humidity conditions. The tests lasted 21 days. The detectors, siren and hub were tested against vibration, electrostatic and magnetic fields. Attempts were made to open the devices with thin metal plates and the devices were torn from their SmartBracket mounts to check whether getting past our tamper protection would be possible. The devices were even physically beaten to check their strength.
The Hub Jeweller was given the most attention, as it coordinates the rest of the devices. Experts checked how fast it sends commands to — and receives status updates from — the detectors. They checked how quickly the system reacts to the alarm button being pressed and whether the device statuses are displayed correctly. The switch from normal power to backup battery was checked, as well as whether the Hub Jeweller could last the promised 15 hours. And both communication channels — Ethernet and GSM (GPRS) — were checked to see whether the backup is quickly switched on if the main channel is cut off. At the same time, the tests confirmed the strength of the OS Malevich — the hub's operating system cannot be replaced with a modified version.
Our Jeweller technology was also tested. Experts checked the two antennas, which were designed specifically for the hub, as well as the strength of the radio signal. They checked whether the actual pings correspond to the promised 12–300 seconds. The system was tested for frequency hopping — its ability to resist jamming and find a free frequency in the event of radio interference. They also studied protection against counterfeit devices and the reliability of data encryption.
MotionProtect Jeweller was tested on whether it can detect people in protected areas and for resistance to interference. Testers moved the detector diagonally and along the detection area, changing speed. They were searching for dead zones and whether they could trick the PIR sensor. The MotionProtect lens was blown with hot air (simulating an air conditioner) and was subjected to a halogen lamp at different angles (simulating sunlight).
To test GlassProtect Jeweller, different types of glass panels were beaten. This included laminated and coated panels, as well as insulated glass. There were 18 tests in total. DualTone, a two-factor algorithm for protection against false alarms was tested by knocking against glass with plastic and rubber balls, as well as metal tubes. Different 80 dB sound frequencies were also tested.
DoorProtect Jeweller had its own "bonus program"— the reed switch (which registers an opened door or window) was tested by being exposed to a large magnet along different planes and at different distances.
StreetSiren Jeweller was tested for its ability to run for 30 minutes at a power of 95 dB. It was also tested up to 113 dB. It faced different weather conditions — heat, cold and high humidity. As it turns out, the device complies with the IP54 protection standard, meaning it can work outdoors.
After 4 months of testing, all five Ajax security devices were issued EN 50131 certificates. The reliability of Hub, MotionProtect, GlassProtect, DoorProtect and StreetSiren were all determined to be Grade 2.
Currently, all Ajax burglar alarm devices from our Baseline, Fibra, and Superior product lines hold Grade 2 certification. We take compliance with standards seriously, and every newly released device undergoes certification.
Certification for Grade 2 have passed all Ajax burglar alarm devices: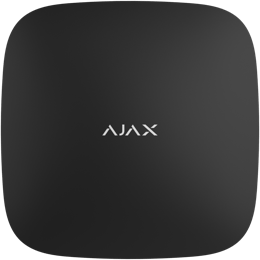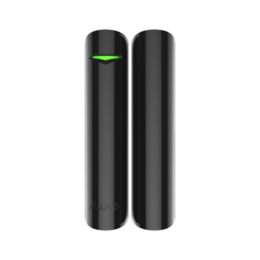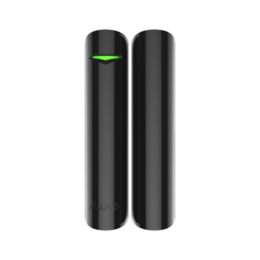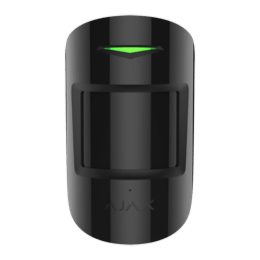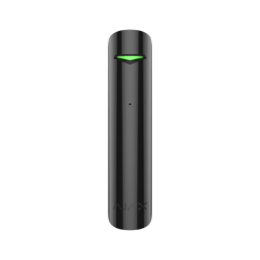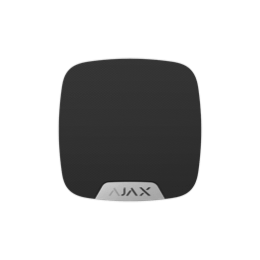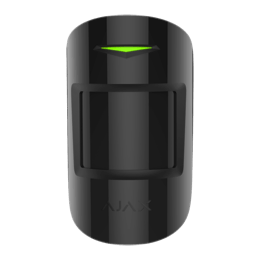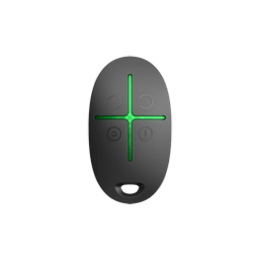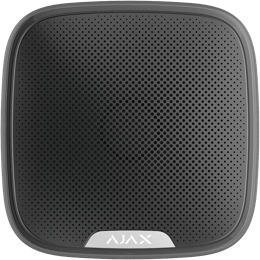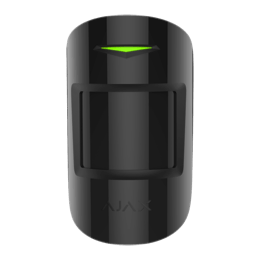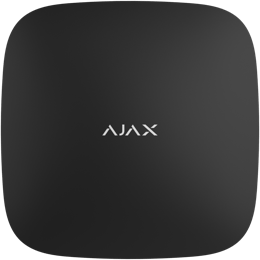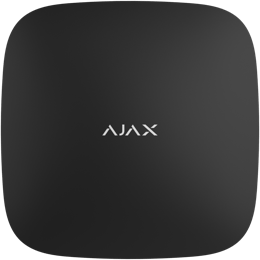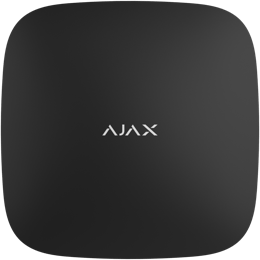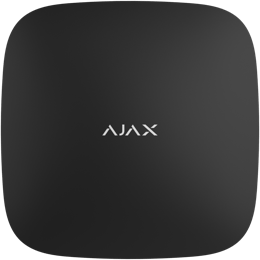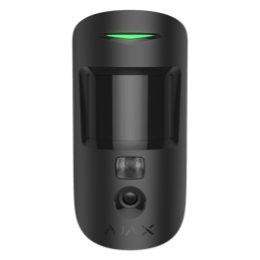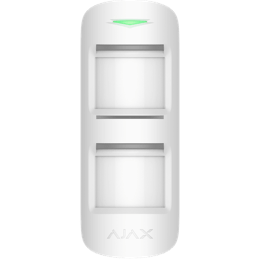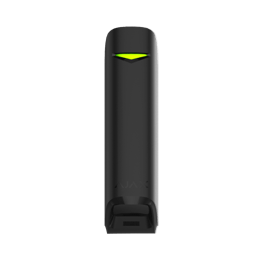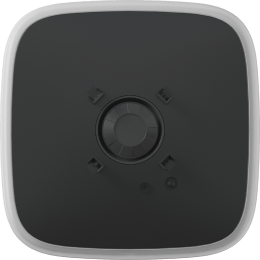 Moreover, Ajax devices have already received INCERT certificates, and we harbor ambitious plans for the future of our products and upcoming certifications.
Why does a security system need a grade?
A manufacturer needs certification for their devices. It's the only way a security system can compete on equal footing in the mass market and fight for users. Every professional security solution needs it. Property insurers and security companies require it.
Certification is a challenge for a manufacturer. The EN 50131 standard lists the requirements for all aspects of a security device. By following these requirements, manufacturers won't lose sight of two-way communication between system devices, data encryption or physical resistance to nature, vandalism and tampering. It forces manufacturers to seek out and find solutions and pushes them to create a truly reliable product. And while uncertified technology does not have to play by these rules, the flip side is that they can fail at any time.
And might be cliche, but it's true: how high can the price be when it comes to safety and security?
How does Ajax maintain the outstanding quality of its products?
In June 2018, we underwent Grade 2 certification under Scheme 5. So wherever you purchase Ajax devices, they will always conform to high-quality standards. Moreover, the company that performed the certification was TrezorTest, an accredited Czech company with an excellent reputation in Europe.
Grade 2 certification stages:
Scheme 1: The manufacturer sends the device for testing to affirm its conformity with European standards.
Scheme 3: Tests are carried out on several devices received from the manufacturer's factory. In addition, the device batch production process is also evaluated during certification.
Scheme 5: includes all Scheme 1 and Scheme 3 tests. Additionally, devices purchased from any manufacturer representative are checked.
To confirm certification, every year we send devices to TrezorTest for re-testing, and undergo a compliance audit of the production process. The testing company can also purchase and test Ajax devices from any of our representatives in any country. If the samples do not pass the tests, the manufacturer loses its certification. That is why we adhere to stringent quality standards, so that Ajax devices perform their security functions reliably.