Securely locked objects are considered the norm in the security industry. But at the beginning of 2020, we did not assume that the whole world would be locked up. Ajax is used to deal with threats, but even our company faced new challenges. They had to be addressed quickly and at the same time accurately, with care and attention to employees, partners, users. Without stopping production for a minute, Ajax Systems continued to create new products and drive the industry forward, responding to the most important request of this year, the need for security.
Online support
Our country managers, sales managers, and presale specialists conducted 178 hours of webinars and answered 23 thousand questions in eight languages. They helped 13 thousand security industry professionals better understand the specifics of selling, installing, configuring, and maintaining Ajax systems.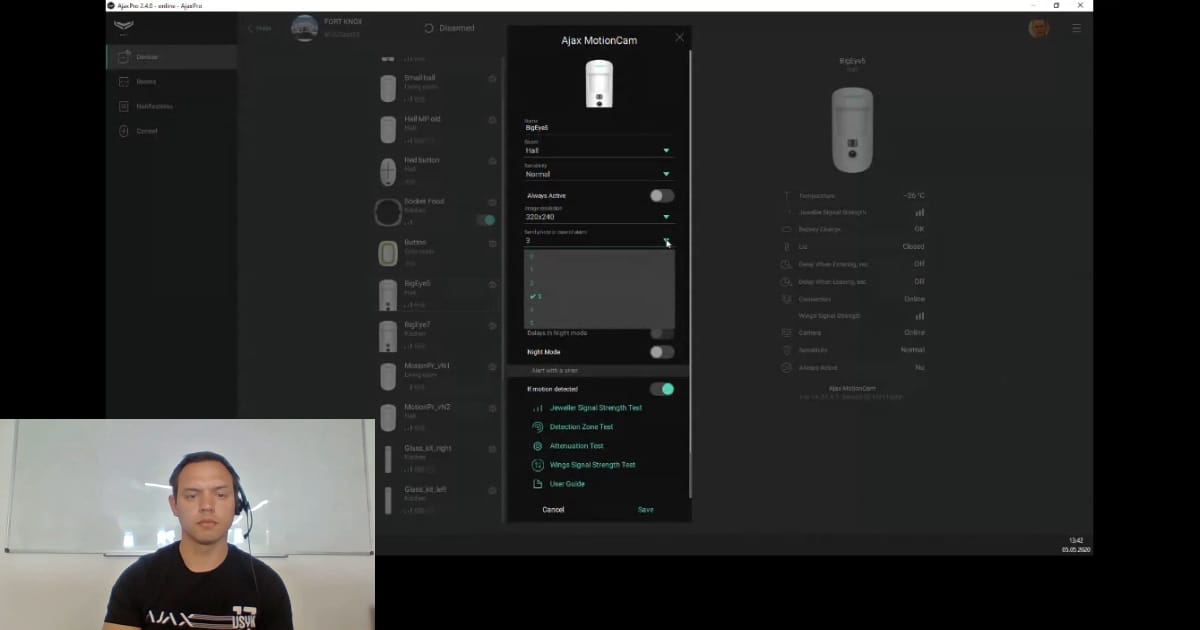 Considering the importance of prompt expert advice and expansion of Ajax systems sales geography to 120 countries, we've strengthened the support team and switched it to a 24/7/365 work schedule. More than 54,000 requests were processed during the year.
In July, Ajax Special Event took place — an open online presentation of new products. The company's leaders presented eight devices and software developments. The event was broadcast in nine languages ​​and attracted over 30,000 viewers. We also conducted several live tours of the production facilities, demonstrating the transparency of processes and safe work in conditions of social distancing.
We now have eight localized YouTube channels, Instagram and Facebook in ten languages, and the website has added an eighth language, Dutch. We have increased the amount of educational content, which, thanks to multiple languages, is convenient for both industry professionals and end users worldwide.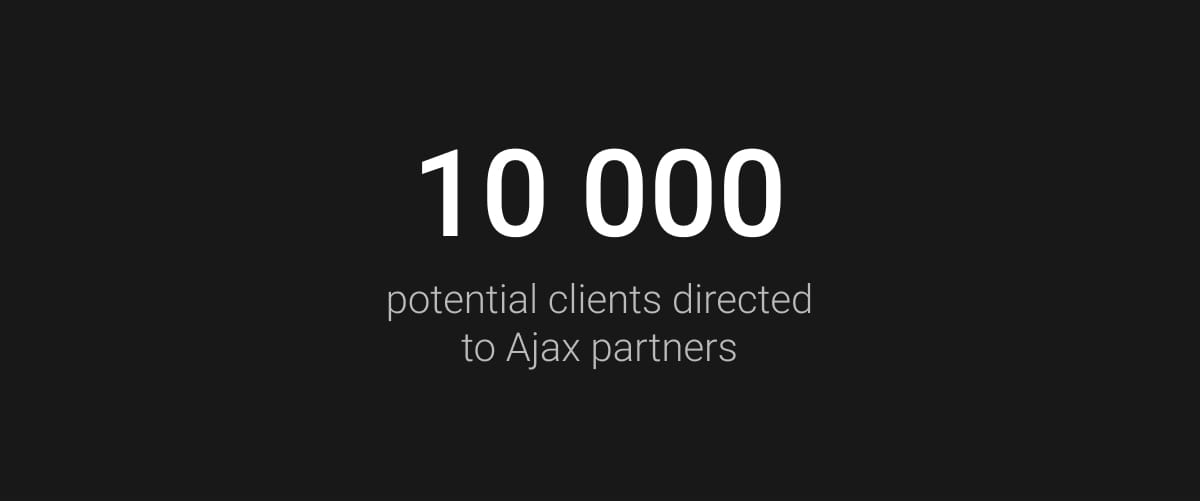 Thanks to advertising campaigns, integrations with bloggers, and lead generation through professional media, we managed to provide our partners with more than 10,000 potential customer contacts. We've upgraded the Ajax security system online configurator to make the sale process more straightforward for distributors and installers.
The advertising series with Andriy Shevchenko starring was watched by 3.3 million people, an average of 3.6 times, which increased the volume of targeted requests by 24% during the campaign and by 60% over the year. The campaign provided significant support to our partners in Italy, one of the countries most affected by the pandemic.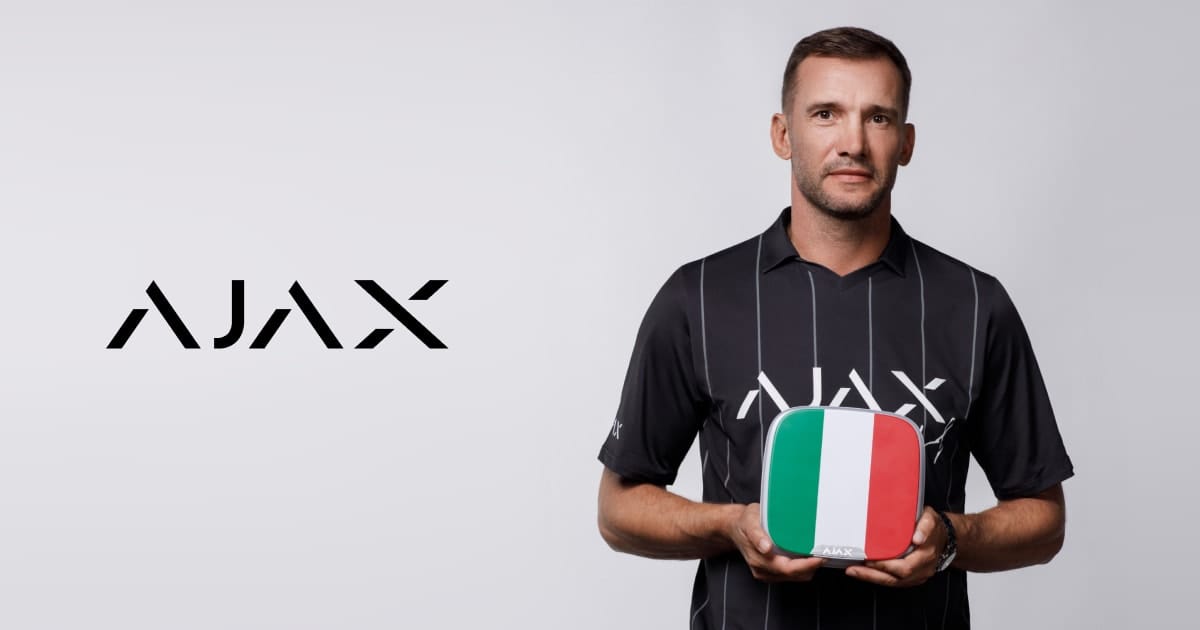 On-the-ground support
We've strengthened regional teams with international talents. Three prominent leaders in the UK, Iberia&Italy and South Africa security markets have joined our company. They are all industry veterans with a long track record in billion-dollar corporations. It is a reliance on experience, and we are assured that with such professionals on the ground, Ajax products will meet market demands as closely as possible.
Ajax evolution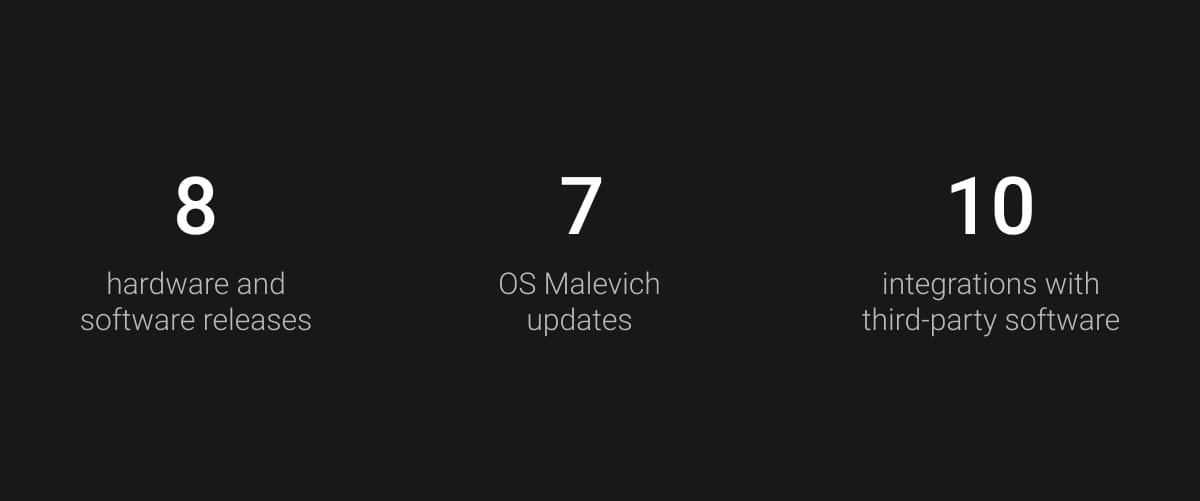 New Ajax products in 2020 are devices and apps that make doing business simpler: help to open up new markets, increase sales and upsells, and reduce operating costs.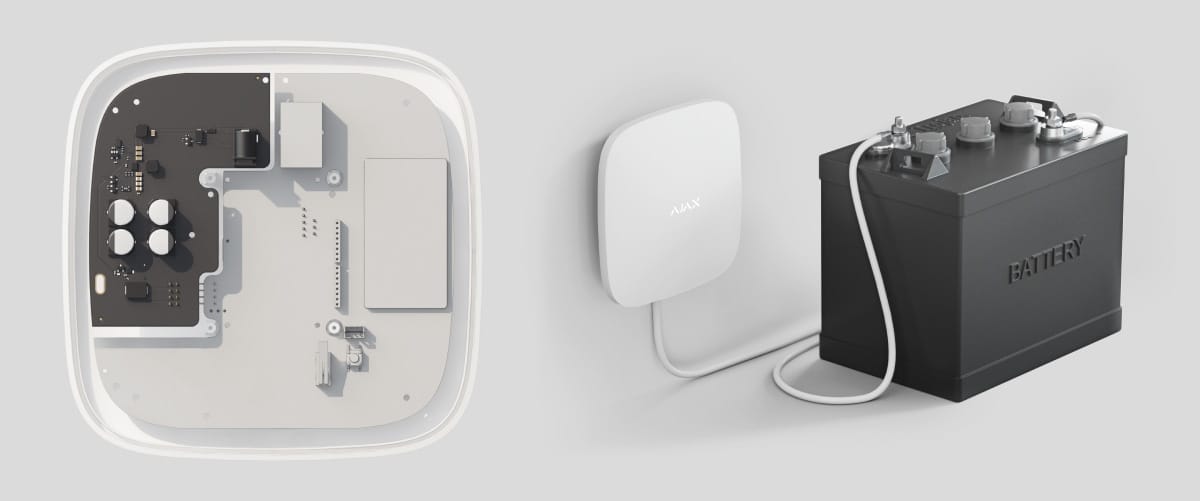 PSU is an alternative 12 or 6 volts power supply unit for hubs and ReX range extenders. With PSU, hubs and extenders can be connected to portable batteries, car batteries, and the onboard power supply of yachts and RVs.
---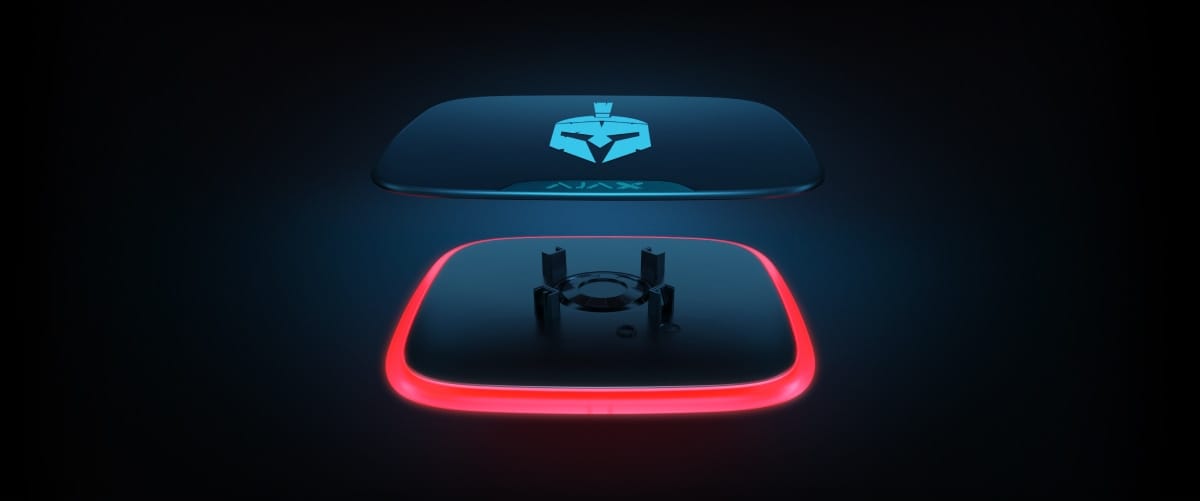 StreetSiren DoubleDeck is a wireless outdoor siren with a branded front panel Brandplate that advertises security or installation services.
---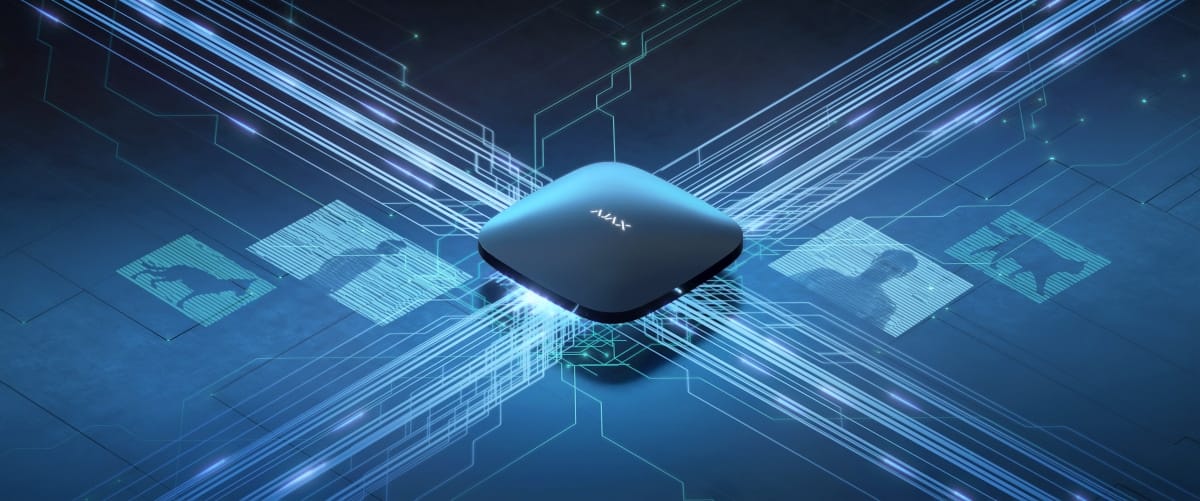 Hub 2 Plus is a new control panel with built-in LTE support, Wi-Fi, and alarm photo verification. With Hub 2 Plus, the system can have up to 200 devices, 100 DVRs or cameras, 200 users, and 64 scenarios, making this hub the optimum solution for protecting an object of any size and complexity.
---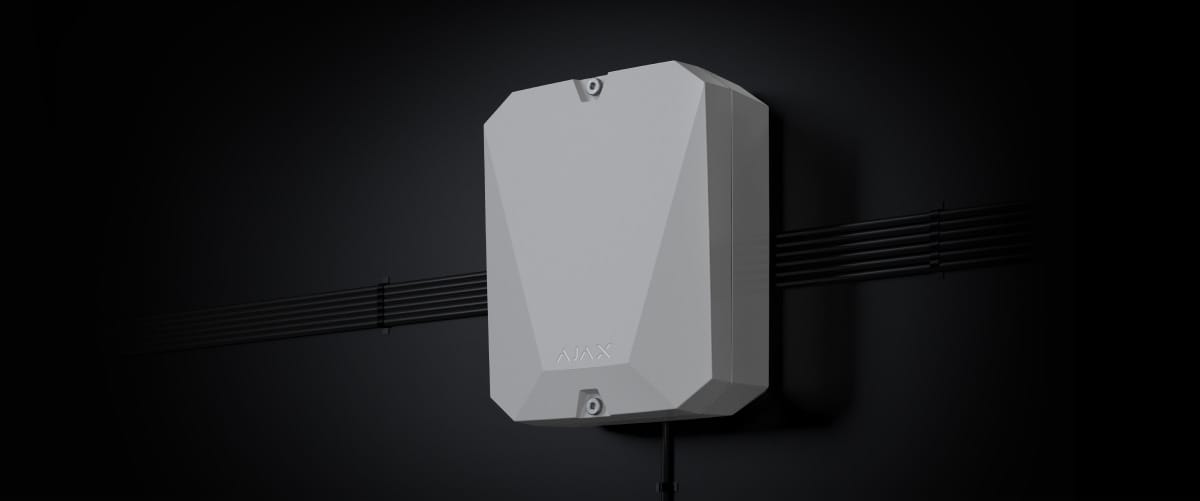 MultiTransmitter is an integration module helping switch to a smart security system controlled from a smartphone keeping the already installed wired equipment.
---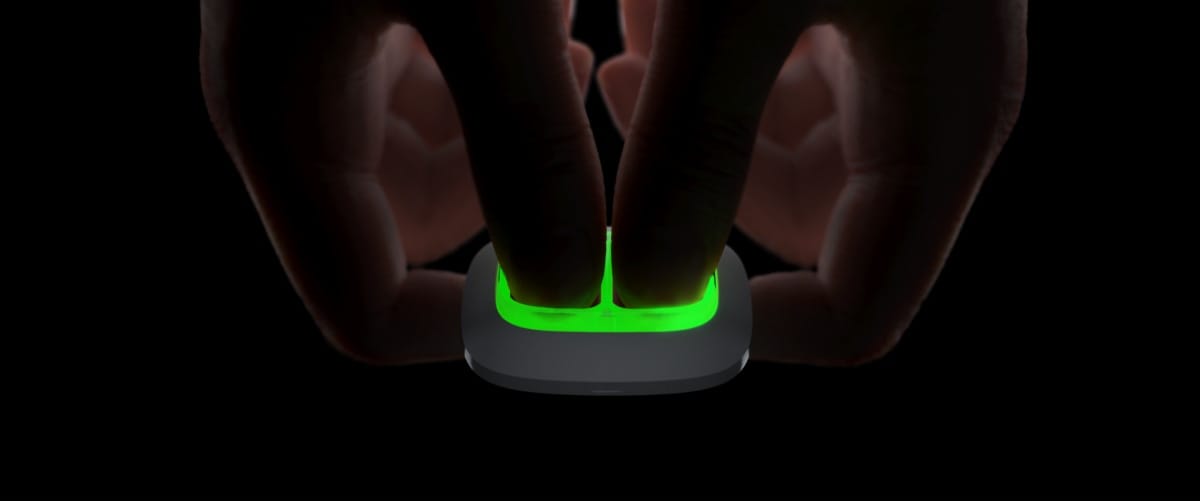 DoubleButton is a wireless hold-up device. Dust and splash-resistant housing, buttons with absolute protection against accidental clicks, communication with the hub at a distance of up to 1,300 meters, and 5 years of operation from the built-in battery — everything in a small weightless device.
---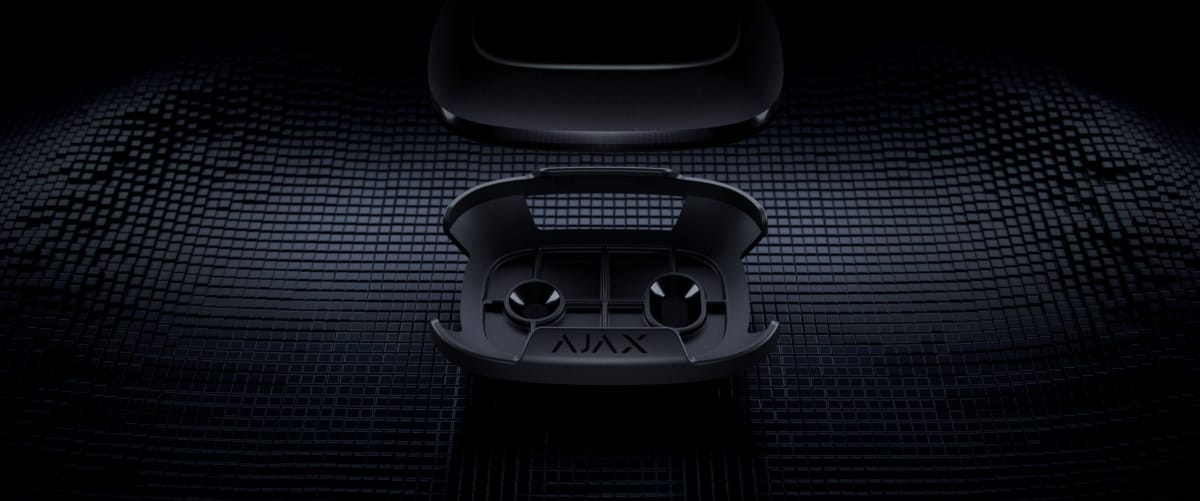 Holder for DoubleButton and Button. With Holder, the buttons can be fixed to the surfaces and, at the same time, remain mobile.
---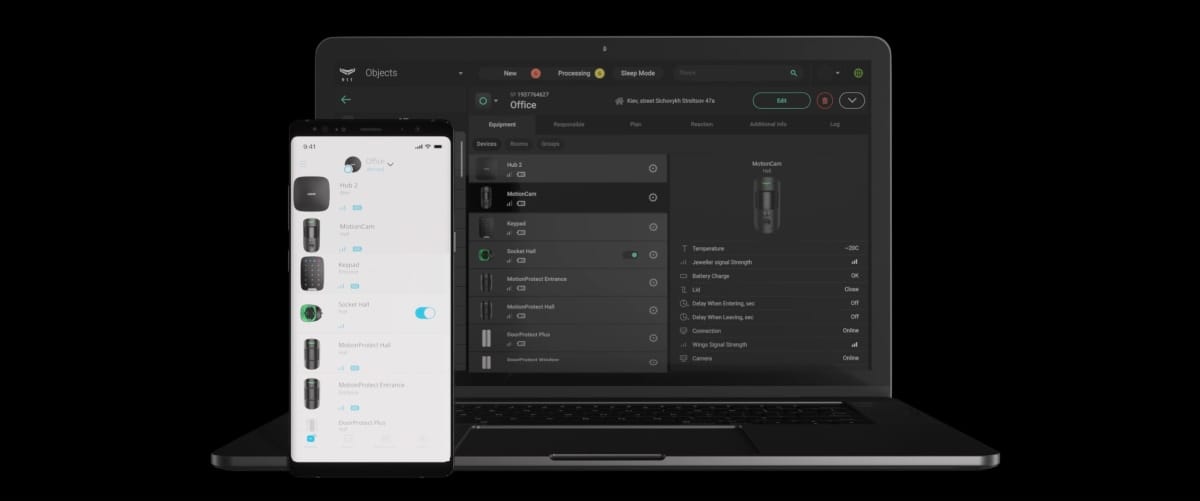 911 is cloud-based software to monitor tens of thousands of security systems. With 911, the security company gets comprehensive software to handle alarms, maintain a client base, and administer employees without spending on infrastructure.
User accounts protection
We've enhanced the security of user accounts: implemented two-factor authentication and session control. These two tools prevent intruders from accessing security management through the app. We recommend to read the quick guide and activate these features right now.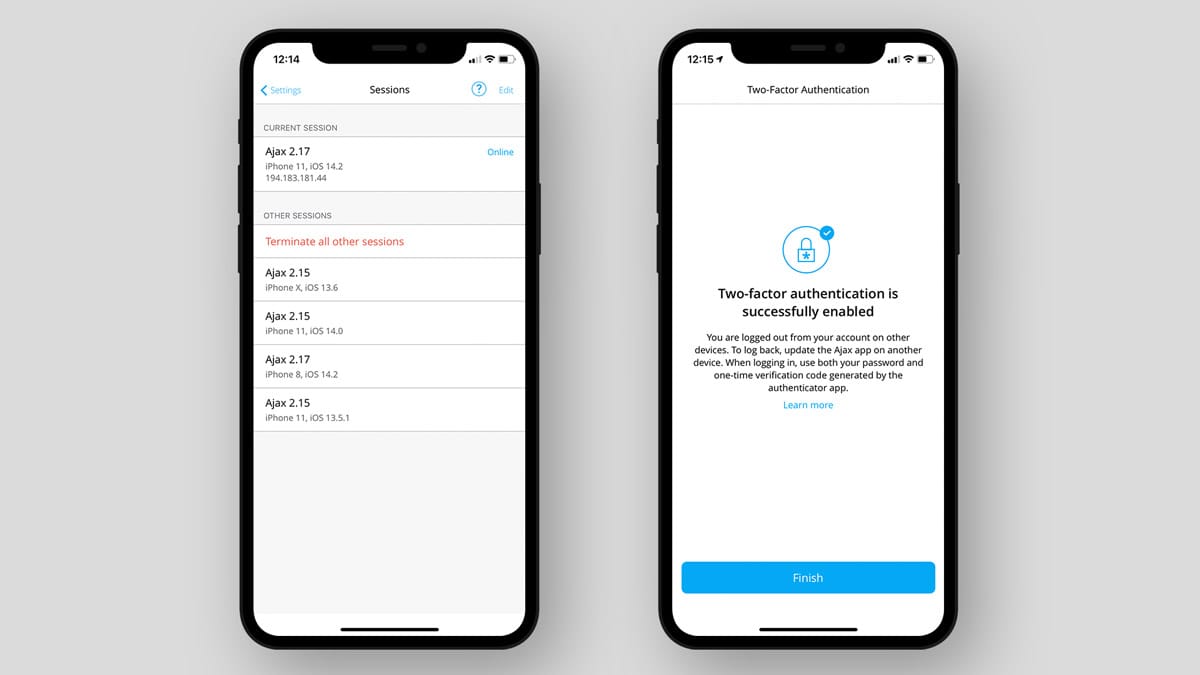 OS Malevich evolution
For OS Malevich, this year was no less significant than the previous one, when scenarios were implemented. We've released two major updates, each one of which is a breakthrough in the industry.
OS Malevich 2.9 implemented a unique feature for security systems — data import. It allows transferring user data, settings, and connected devices from one hub to another in a matter of minutes. Replacing the hub with a new one has never been so easy!
And OS Malevich 2.10 has implemented the world's best practices for countering false alarms and compliance with PD 6662:2017, a complex document that applies European security standards in the UK.
Integrations for better security service
Thanks to the Translator app updates, the most popular in Europe monitoring apps — Manitou, Horus, SBN, WBB, Patriot, V1, F1, Sentinel, Kronos, ABsistemDC(NG)v2 — now support new features of Ajax systems: photo verification of alarms and mobile panic button. An up-to-date list of Ajax integrations with the monitoring software is available on this page.
Large-scale projects
2020 was also a year of trust for us. The Ajax system was entrusted with fire protection of historic buildings in Norway and multi-story buildings in the Czech Republic, as well as the protection of production facilities of a large agricultural holding.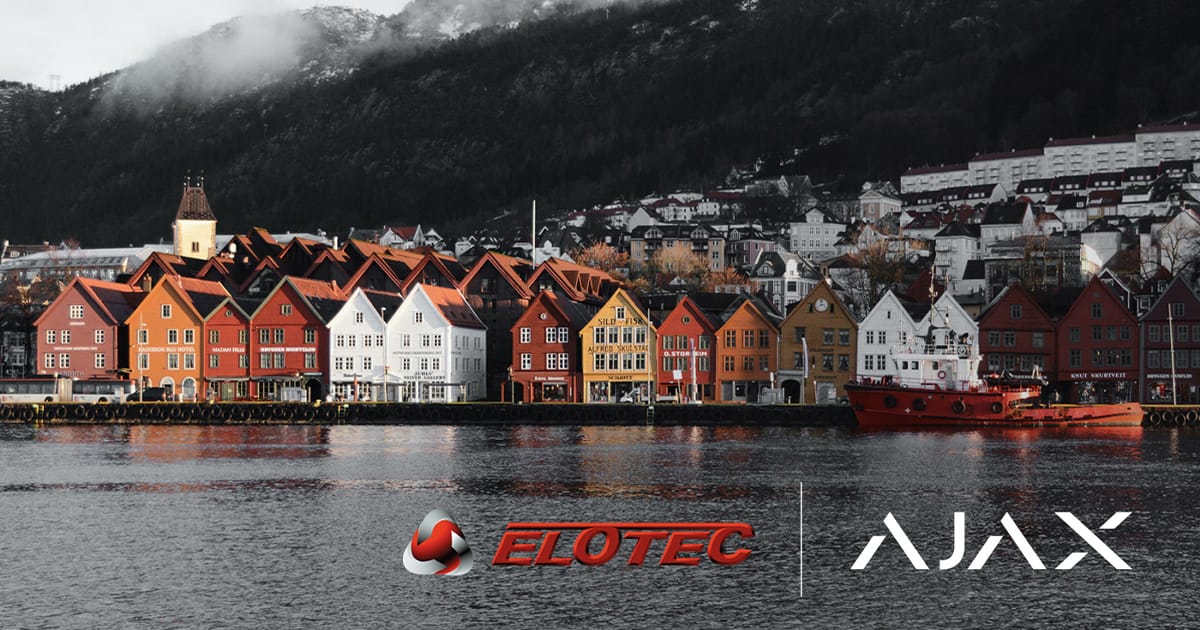 In the summer, Ajax Systems, together with Safe Home Europe, launched a pilot project for fire protection of houses and neighborhoods in Ostrava (Czech Republic). Later, we've implemented the project, ensuring the protection of about 100,000 m² of the Myronivska poultry farm. In the autumn, our company, jointly with Elotec, won a tender from the municipality of Bergen to protect the wooden architecture of the city, which is a UNESCO World Heritage Site.
2020 for the company
Despite the difficult economic situation, Ajax Systems continued to grow. We opened a second plant, creating 250 jobs, and increased production output. The number of users and industry professionals using Ajax products has grown steadily, and the total amount currently is more than 830,000 users.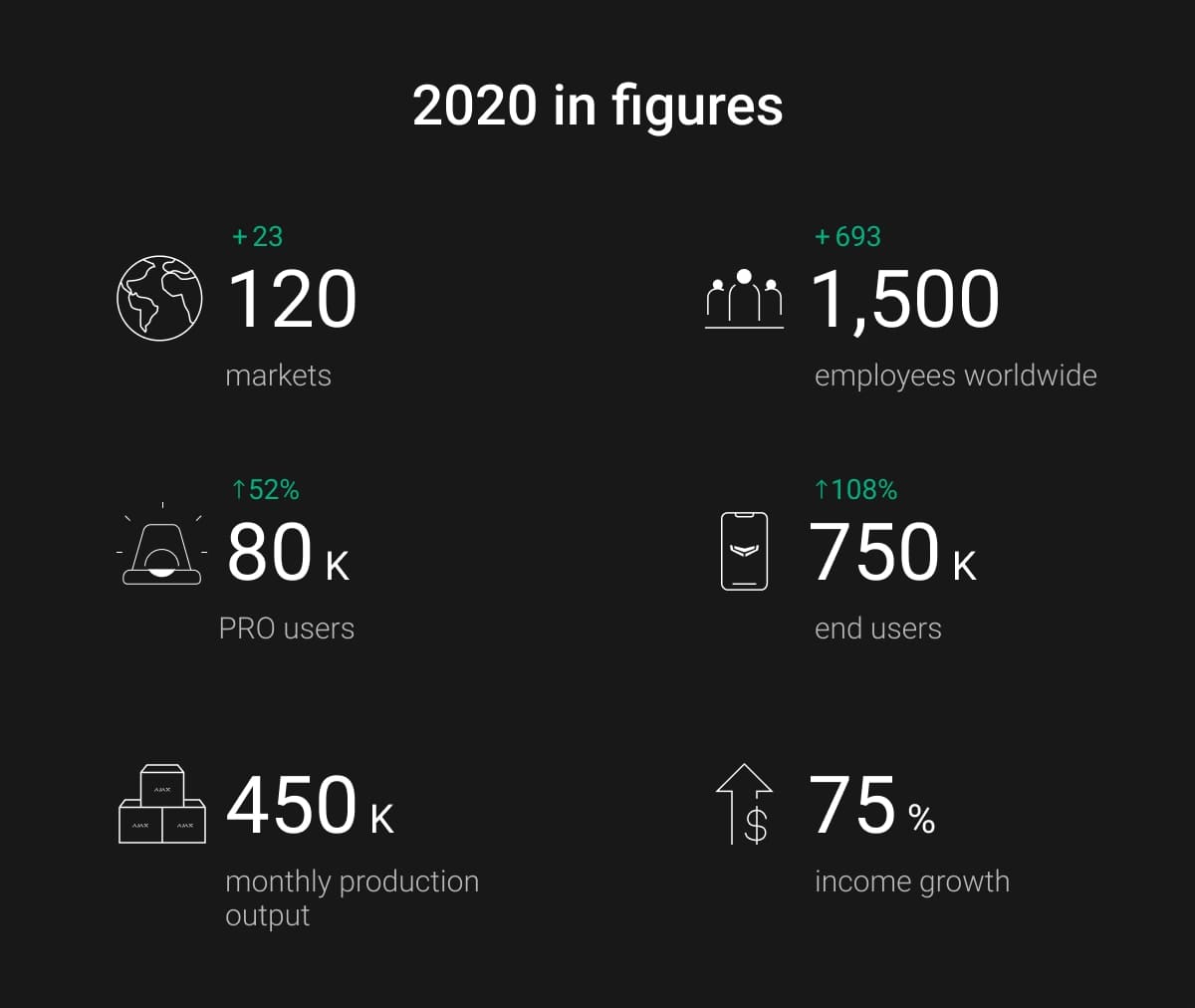 2020 has not passed without recognition of our achievements by security industry experts. In October, the MotionCam wireless motion detector with photo verification of alarms won the Security Product of the Year nomination at the prestigious PSI Premier Awards. And at the end of the year, we received recognition among Ukrainian business: Ajax Systems was named the "Breakthrough of the Year" according to the Union of Ukrainian Entrepreneurs award.
What's next
In the new year, we will continue to expand the geography of our presence, delve into markets, and grow. The plans include expansion in the Middle East, North and South America, Australia, as well as strengthening positions in the Balkans and Eastern Europe. As a multinational company, we understand the importance of the local context; therefore, regional offices' formation will become a distinct focus. We also aim to double the development team and enter new product categories. By maintaining a high-paced and responsive business approach, we intend to consolidate our position as the largest manufacturer of security systems in Europe.
Read also: