On July 9th, Ajax Special Event took place, a virtual presentation of 8 new products. These products are devices and software developments, on which the company was focused in the first half of 2020. Ajax product line will be enhanced by the powerful Hub 2 Plus control panel supporting LTE and rapid photo verification of alarms. MultiTransmitter integration module with 18 zones renovating wired security systems. Power supply units of 12 V and 6 V for hubs and range extenders, ensuring the security of premises lacking electricity, as well as cars, vans, yachts. Two significant updates to the operating system are being prepared for release: OS Malevich 2.9 and OS Malevich 2.10. And today, our partners have access to the beta version of the Ajax 911 central monitoring software.
Watch Ajax Special Event and learn more about novelties:
2FA and sessions control: protecting Ajax account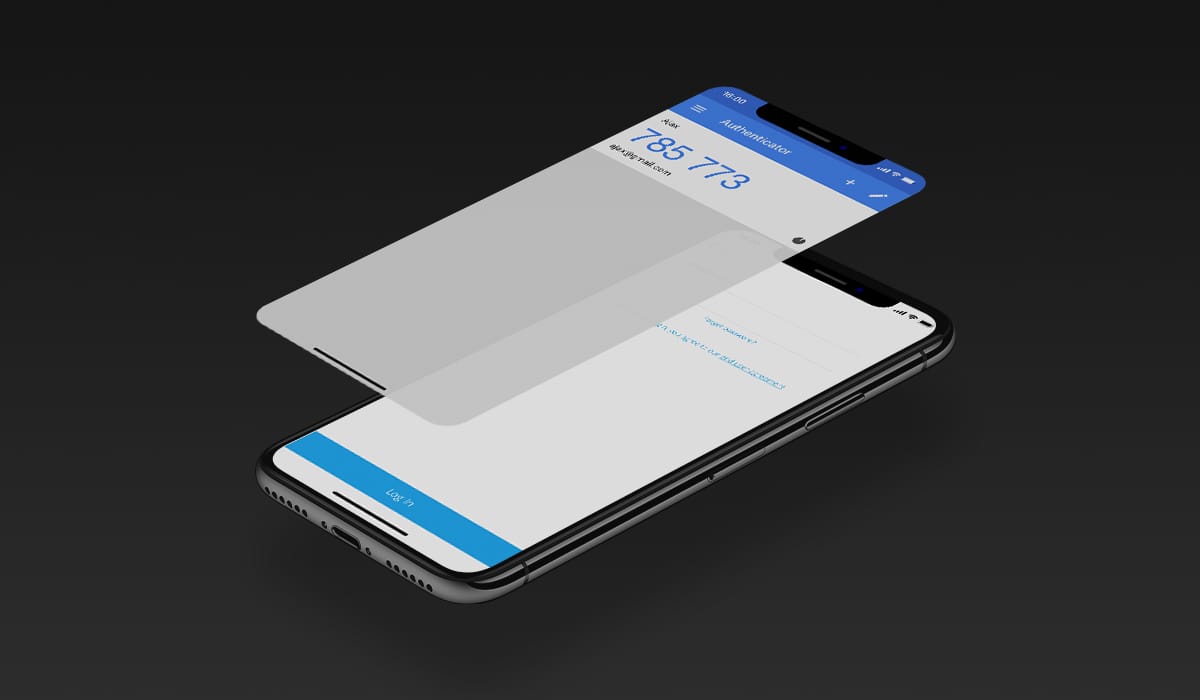 We've provided an Ajax account with top-level protection among security systems. In the May update, all of our apps received two-factor authentication and sessions control support.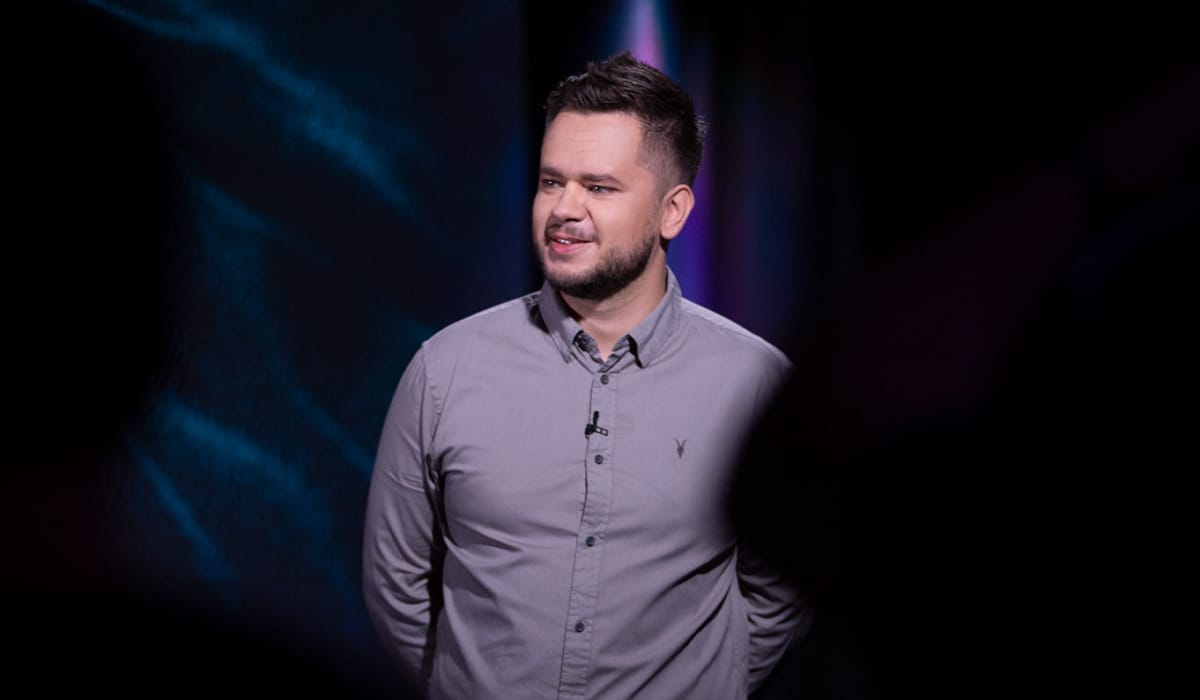 Valentyn Hrytsenko, Chief Marketing Officer
Sessions control allows you to know about login attempts from new devices instantly. And terminate them in one click. Thanks to two-factor authentication, attackers will not be able to hack your account, even if they get a username and password. When logging into the Ajax app, they will need to enter the one-time passcode generated on the user's device. Without physical access to the user's device, it is impossible to log into the account.
Two-factor authentication is disabled by default, but we strongly recommend that you enable it right now. It takes no more than a minute.
👉 How to enable two-factor authentication
PSU: optional power supply units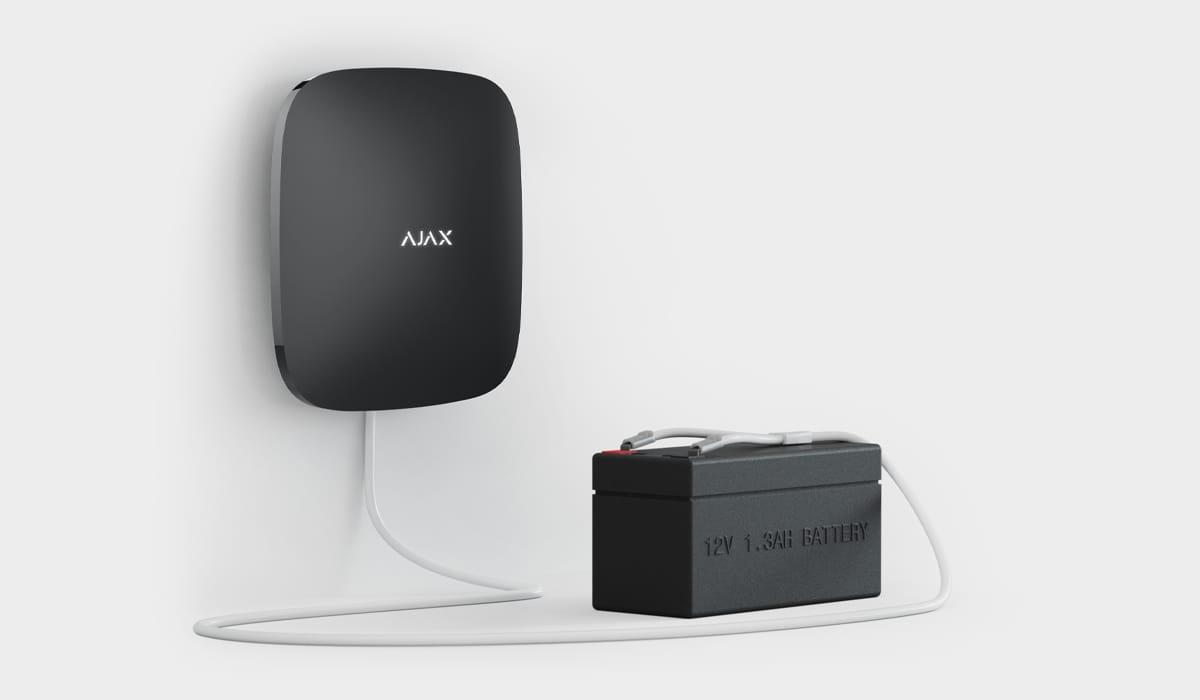 We regularly receive requests from customers worldwide to develop an option to power Ajax control panels from external batteries. This will allow using the security system both to protect real estate and the business on wheels, vans and containers, trailers for horses, and yachts. Such a possibility will help protect uninhabited houses from squatters, which is an urgent problem for Spain and France.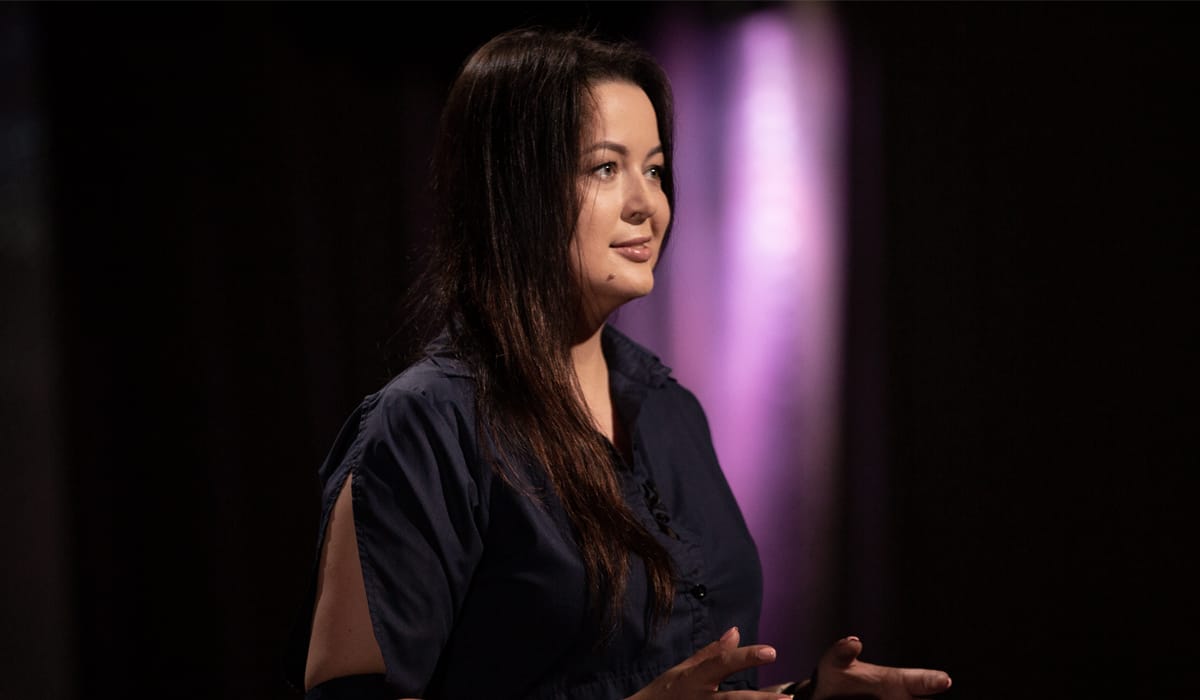 Alena Gontar, Business Development Team Leader (Europe)
12V PSU and 6V PSU replace stock power supply units of hubs and radio signal range extenders connecting the device to an external battery and ensuring years of operation for the system without being connected to the grid.
Hub 2 Plus: the new norm for security system control panels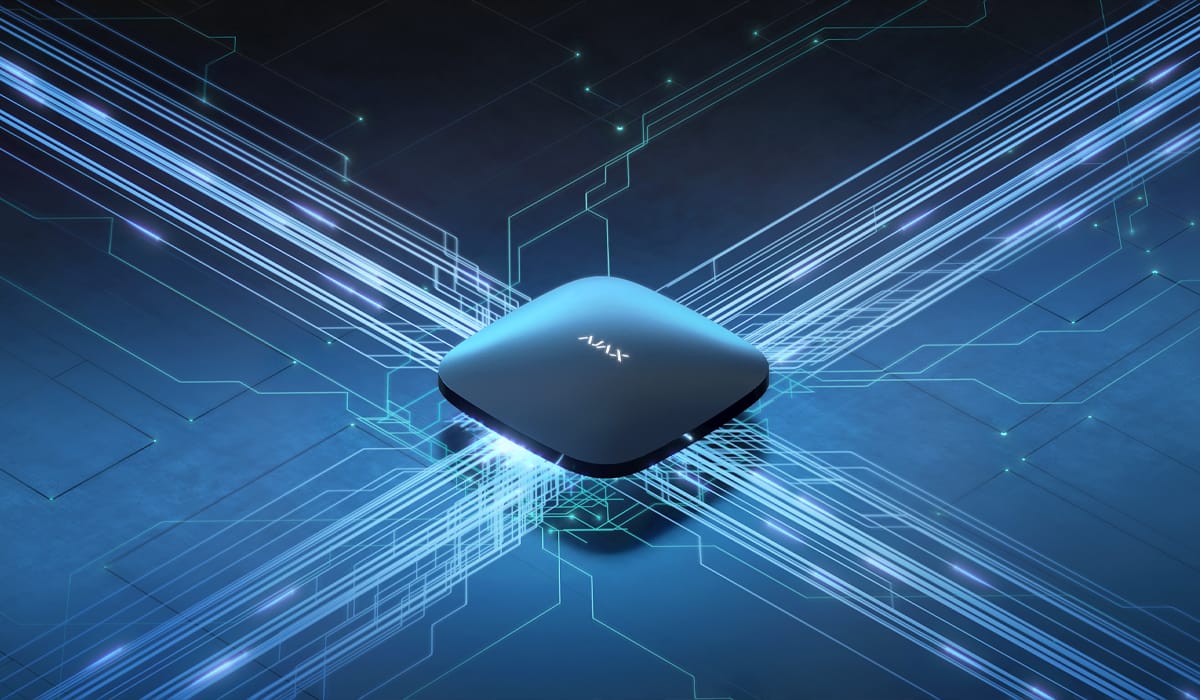 Hub 2 Plus is the first professional security control panel operating on the fourth-generation LTE networks. This allows the security system to verify alarms with photos in seconds, even with a loss of communication via Ethernet and Wi-Fi.
Aleksandr Konotopskyi, Chief Executive Office
The hub supports four independent communication channels and can simultaneously work with four communication providers. Even a series of accidents or malfunctions in network equipment operation will not deprive the system of communication with the outside world. Switching between Ethernet, Wi-Fi, and the cellular network takes seconds. And all the features are available out of the box: there is no need to buy and install additional communication modules.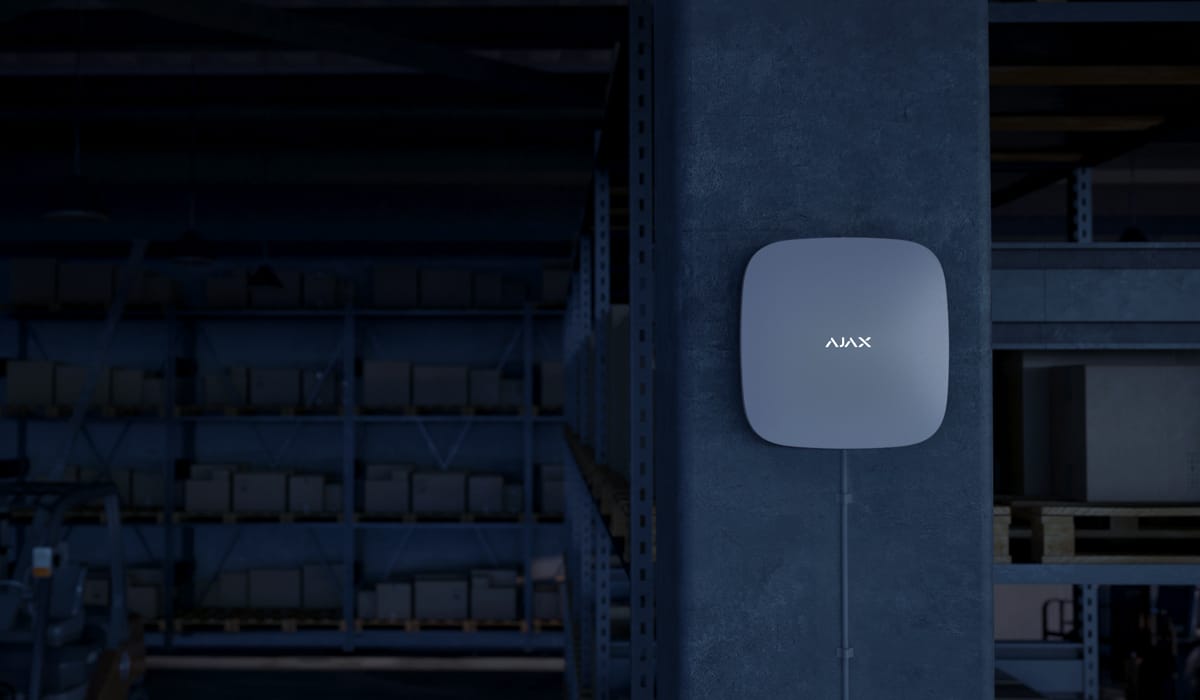 You can connect 200 detectors to the hub, including those supporting alarm photo verification. Hub 2 Plus supports 100 cameras and DVRs and allows to add 200 users, create 25 security groups, and 64 scenarios. All this made possible thanks to improved hardware: Hub 2 Plus has a 4.5 times more efficient processor and 8 times more memory. The new hub is ready to provide security for large and complex objects with flexible zoning, access distribution, and an automated reaction to threats.
👉 Read also: Hub 2 Plus: Protection made absolute
OS Malevich 2.9: data import and six more important changes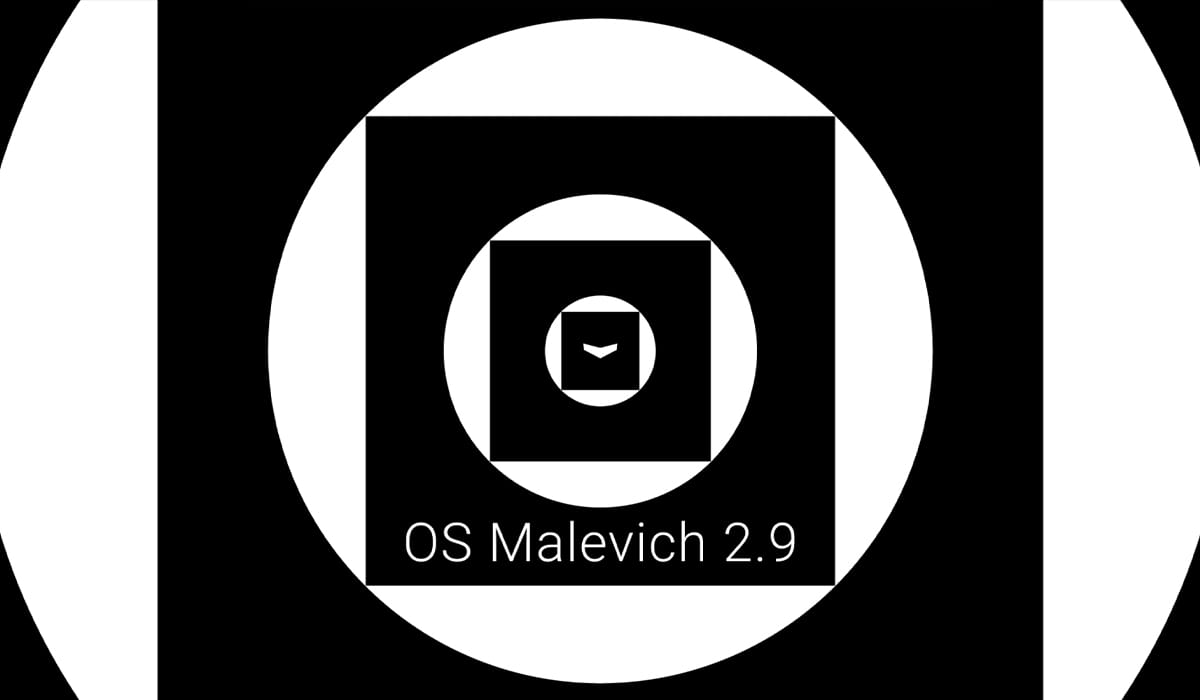 Importing hub data
With the OS Malevich 2.9 update, Ajax receives a function of data import. It automates and shortens replacing the security system control panel from 5 hours industry average to 5 minutes. Now an installation engineer does not need to reconfigure the hub, reconnect each device in the system, invite users, and arrange their rights.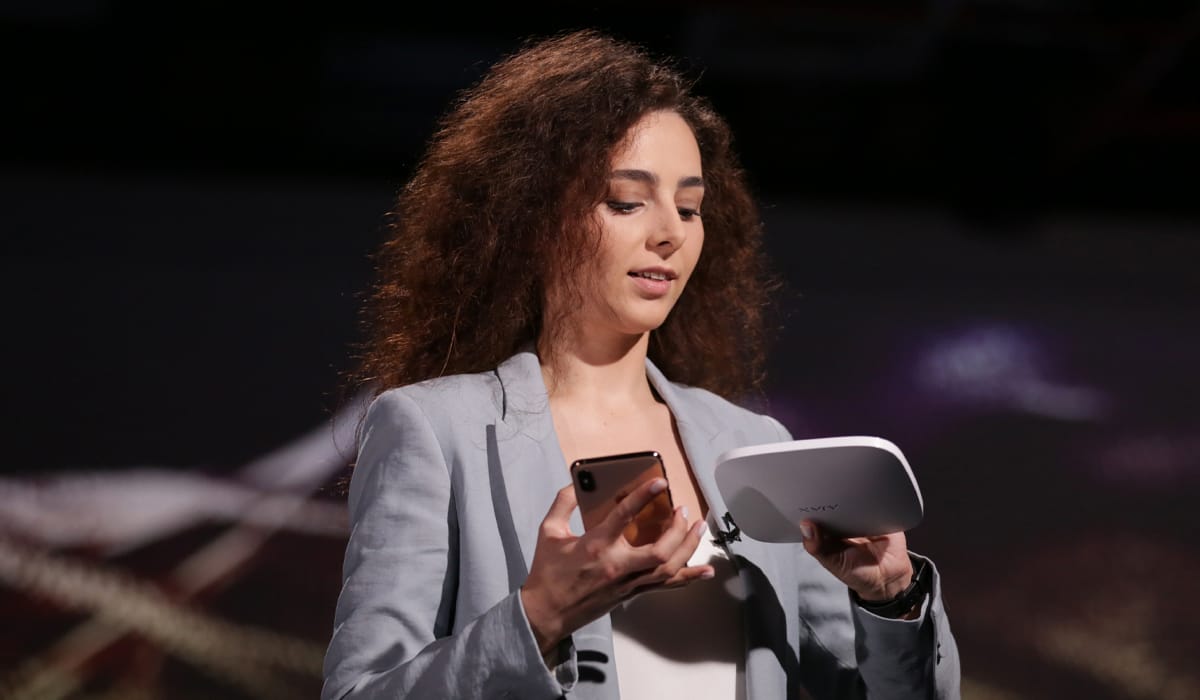 Svitlana Boiko, Head of Project Management
To import, you need access to the former hub and an Internet connection. We introduced the transferring of settings, devices, groups, automation scenarios, and users. The engineer only needs to activate the control devices (SpaceControl and Button) and reconnect the security system to the central monitoring station.
Temporary device deactivation
Allows installation engineers to disable malfunctioning devices remotely. And you will no longer need to unpair devices from the hub or hurry to visit the site to fix the problem. Two options will be available in Ajax apps: a complete deactivation of the device and disabling notifications about the lid's status.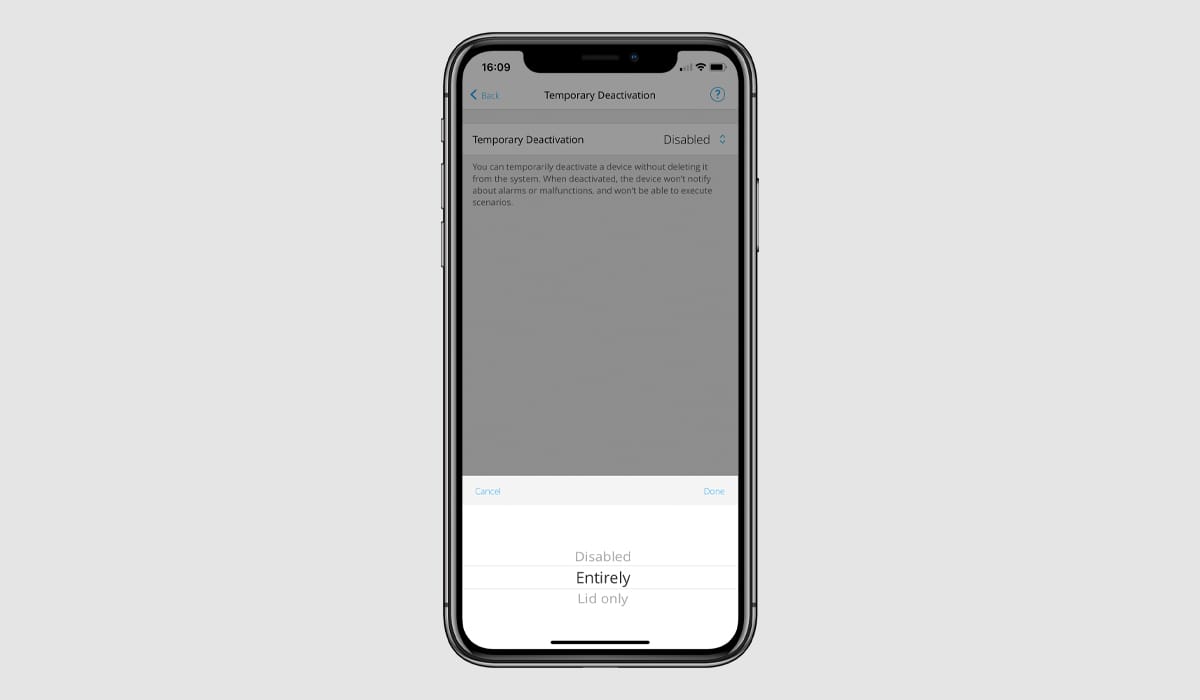 Pulse mode
The update will add a pulse mode to Socket and WallSwitch (with firmware 5.54.1.0). It will also increase the pulse time for all Ajax relays, it can be from 0.5 to 255 seconds.
In pulse mode, automation devices switch on or off electrical appliances for a time specified in the settings. It allows you to use WallSwitch and Socket to control electrical equipment without an intermediate relay, battery, and AC converter. And it gives even more scope for implementing automation scenarios.
👉 Learn more about Ajax scenarios
Customized alarm types for Button and Transmitter
The type of alarm defines the notification text in apps, and the alarm code transmitted to the security company's control panel. This information determines the reaction to the event, and it is crucial that it closely represents the threat.
With the OS Malevich 2.9 update, the Alarm Type option will appear in the Button settings and the Transmitter integration module settings for third-party devices:
Intrusion
Fire
Auxiliary alarm
Panic button
Gas leak
Sending smartphone geolocation
When pressing the panic button in the app, the security company can now receive both the event code and the smartphone's coordinates. This allows using Ajax apps to call for help while outside the secured facility. And it opens a new service for security companies: reaction to alarms of a mobile panic button.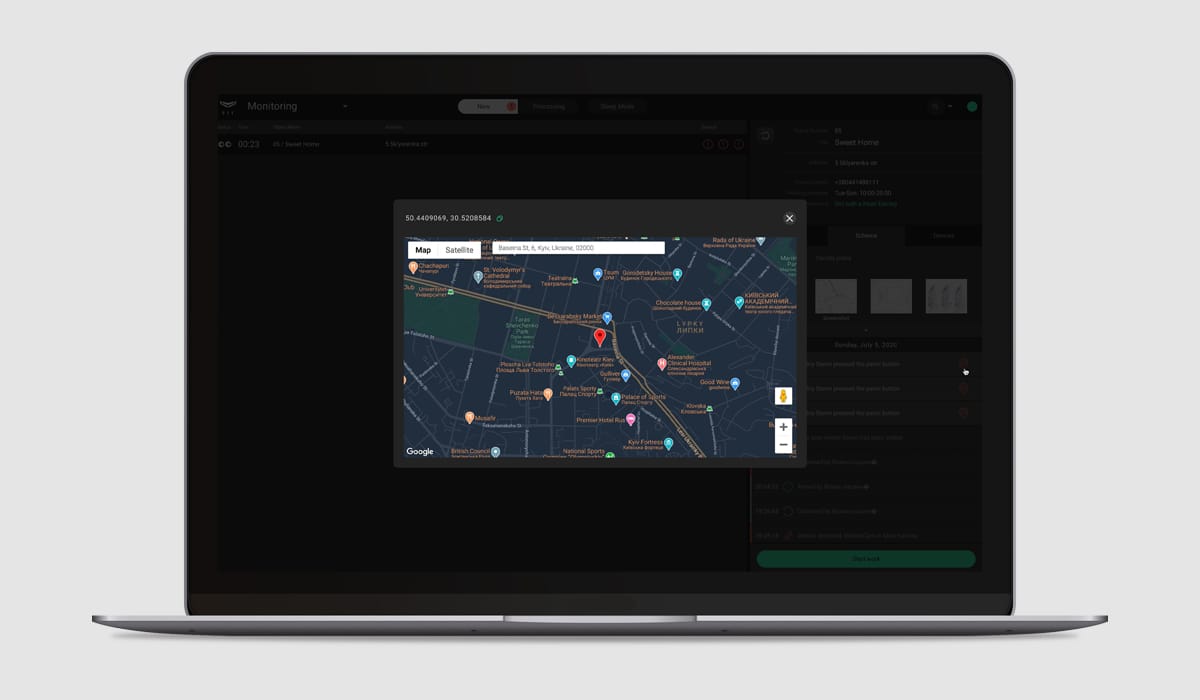 Other users of the system will be able to copy coordinates and open them in the map app and get directions.
Protection against accidental SpaceControl clicks
SpaceControl — the key fob for managing security system modes equipped with the panic button — will receive additional protection against accidental pressing. Similar to Button, you can send a command from the key fob by double or long pressing.
Socket indication settings
With the OS Malevich 2.9 update, three LED frame indication options will appear in the Socket settings: max, low, and disabled. Adjusting the indication is useful when using the device in bedrooms and other rooms where a bright glow is inappropriate.
StreetSiren DoubleDeck: outdoor siren with service provider branding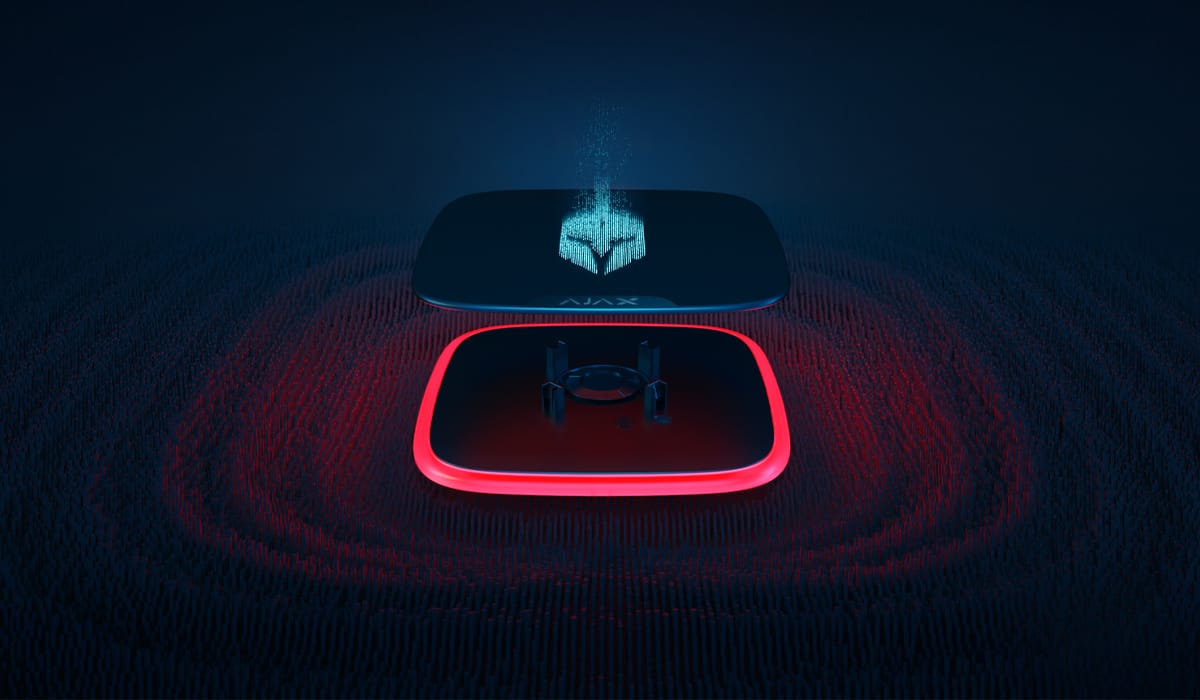 StreetSiren DoubleDeck is a wireless outdoor siren with a clip lock for the Brandplate front panel. On the front panel, the security service provider can print the company's logo and contacts to inform neighbors and passers-by who took care of the protection and attract new customers.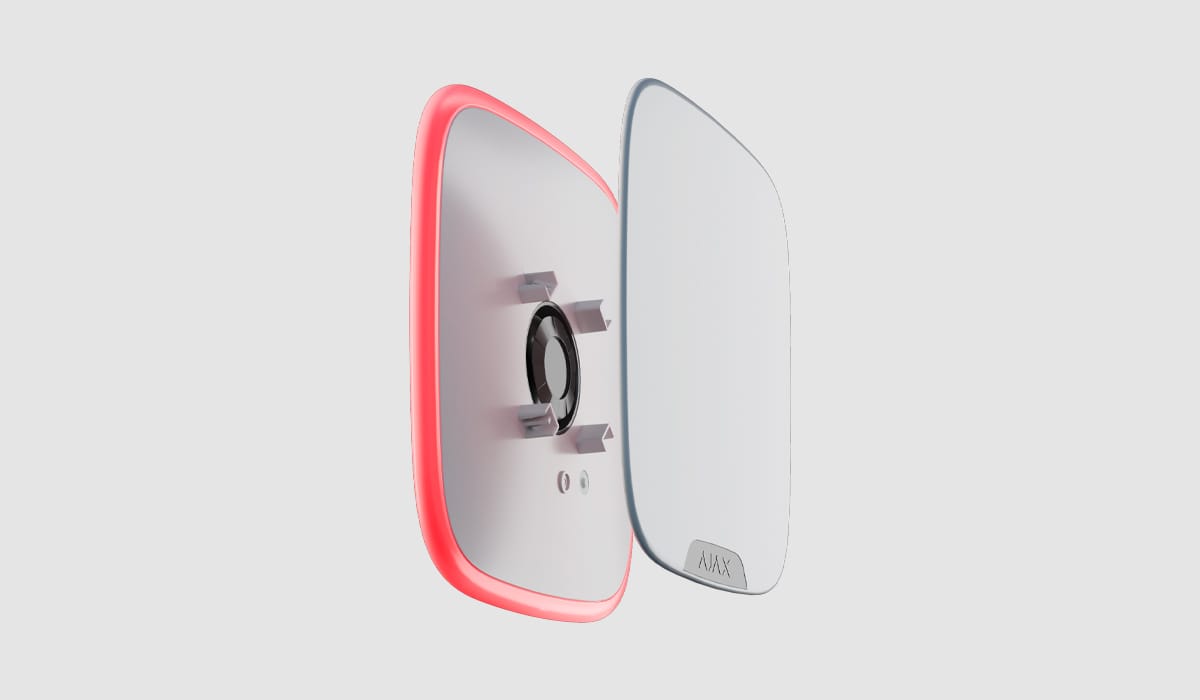 The capabilities of the new siren are similar to StreetSiren. It is equipped with a buzzer with a volume of up to 113 dB and a bright LED frame indicating alarms. The siren is protected against temperature spikes and rainfall. An IP54 protected body allows installing the siren on the facade of the building without a canopy. The range of communication with the hub via the Jeweler radio protocol reaches 1,500 meters. In case of alarm, the siren reacts in less than 0.3 seconds. StreetSiren DoubleDeck runs on batteries for up to 5 years and can be connected to an external power supply.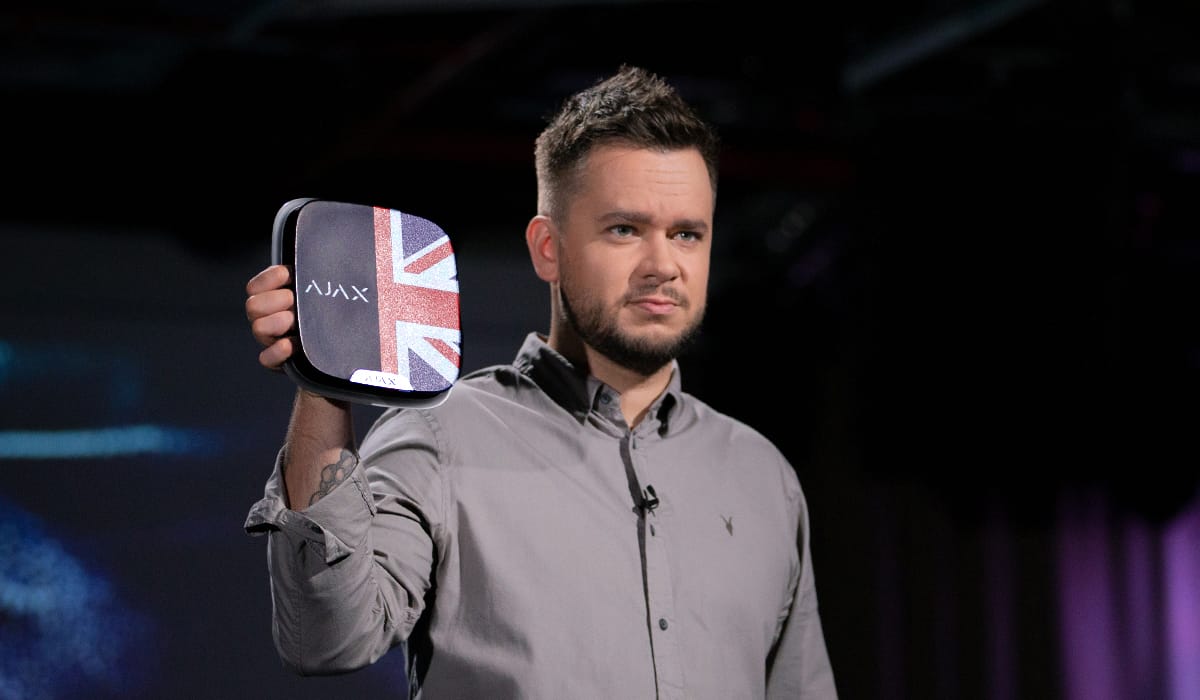 Valentyn Hrytsenko, Chief Marketing Officer
StreetSiren DoubleDeck will be sold in parallel with StreetSiren.
OS Malevich 2.10: even less false alarms
User errors account for 80% of false alarms of security systems. To reduce dependency on the human factor, we add to Ajax the best practices of Britain and Norway's security markets.
Alarm confirmation and two-stage arming/disarming
In Britain, the police are responding to security system alarms, not private security companies. So, the regulation of the process of confirming alarms and arming/disarming an object in this country was taken as seriously as possible. PD6662 unites the key industry standards for alarms and security. With OS Malevich 2.10, our security system will meet all the requirements of British standards.
Ajax will introduce an alarm confirmation function. The installation engineer will be able to select the detector involved in the confirmation process and set a timer from 30 to 60 minutes. An alarm confirmation message is transmitted to the monitoring station only if at least two detectors from the list have been triggered.
With the update, an optional two-stage arming/disarming mode will appear. Control devices and security detectors can be involved in the process. For instance, to arm a security system, the user will need to press the SpaceControl keyfob button, and then open and close the door (confirmed by the DoorProtect detector).
👉 How to set up your system according to PD 6662:2017 requirements
Advanced fire alarm interconnect
We are now working on the Bergen fire safety project with Elotec, a reputable wired fire system manufacturer. Wooden buildings in the downtown are part of the UNESCO World Heritage Site.
Norwegians' condition to participate in the project was adding to Ajax the option to delay the interconnected alarm of fire sensors for 2 minutes. The delay is designed to protect the system from automatically turning on all detectors' sirens in case of a false fire alarm. For instance, if the detector responds to an overheated pan and the problem is immediately eliminated, there is no point in notifying all the residents with sirens.
With the OS Malevich 2.10 update, interconnect delay will be available for FireProtect and FireProtect Plus fire detectors with firmware version 3.42 and higher.
MultiTransmitter: renovating wired alarms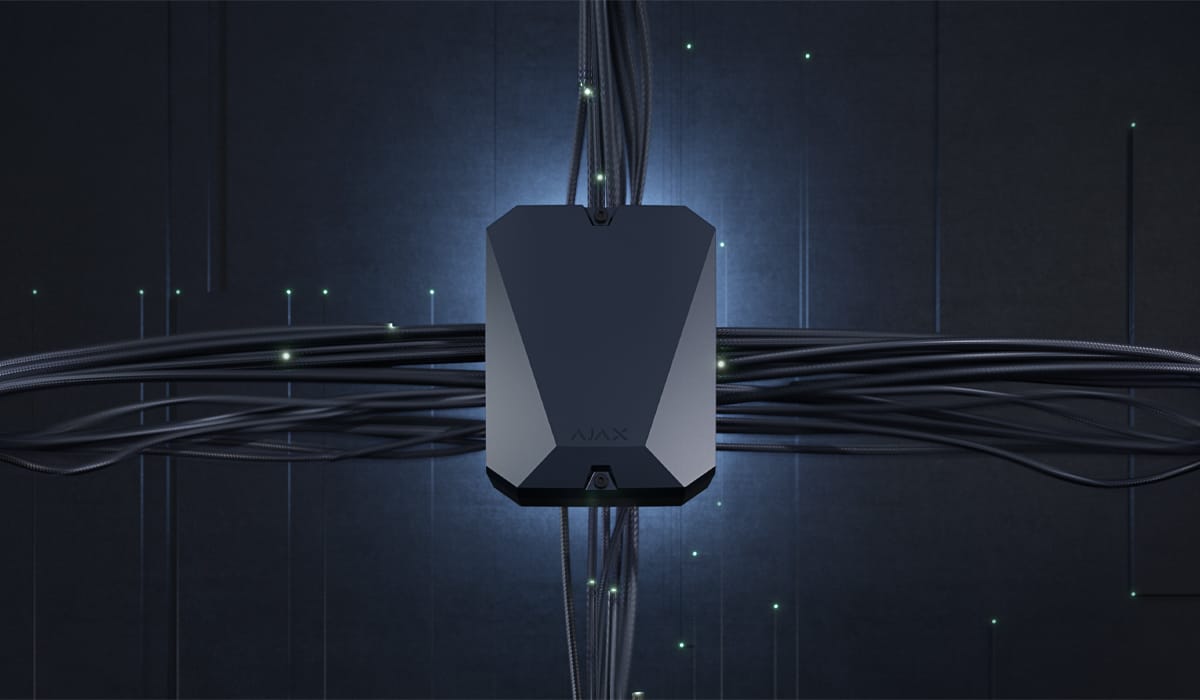 Today, hundreds of thousands of objects are guarded by wired alarms. They cope with the primary security challenges but are functionally hopelessly outdated. Their users are not ready for a complete system upgrade, but they want to control the system through the app, informative notifications, automation scenarios. And this opens up enormous opportunities for renovation.
The MultiTransmitter integration module replaces the wired security system's control panel and equals its detectors with Ajax devices. It has 18 alarm/tamper zones; for each, you can configure the alarm type. The module transmits signals from wired detectors to the hub over the Jeweller radio technology, allows to use groups and 24/7 security mode, and even involve third-party devices in scenarios.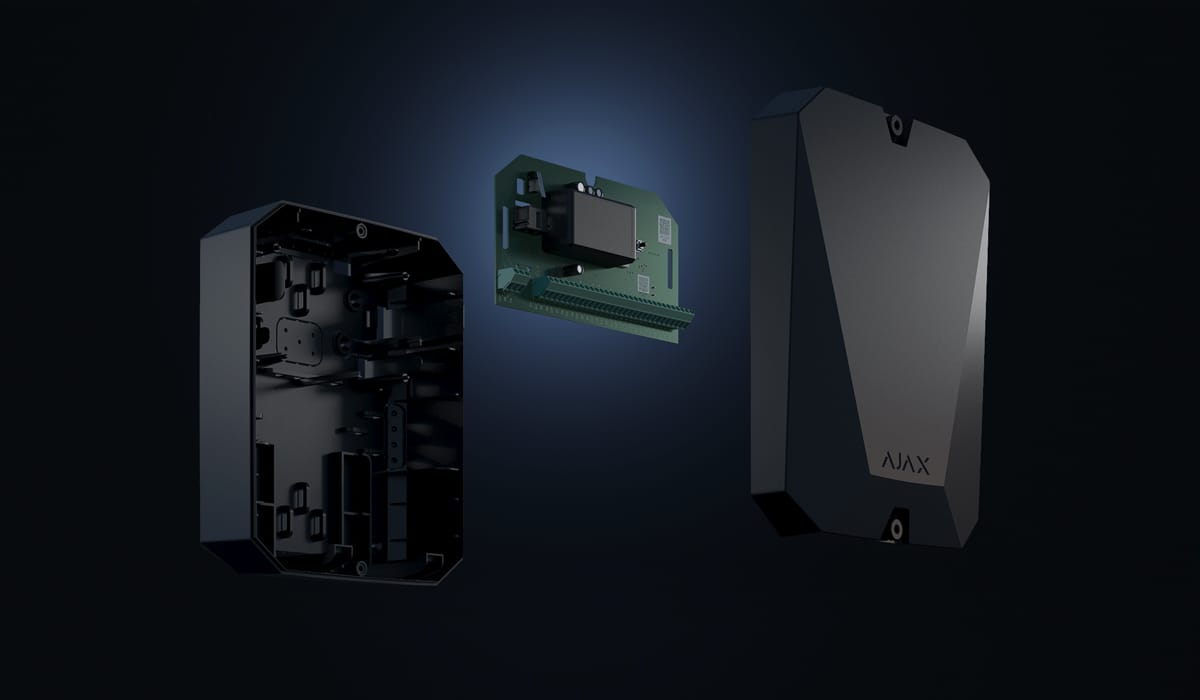 MultiTransmitter is powered from the grid. The body provides space for a backup battery with a capacity of up to 7 Ah. The module is ready to provide 12 V/1 A power supply for wired devices. When connecting non-addressable fire detectors via MultiTransmitter, it is possible to quickly reset the power after triggering—through the app and without visiting the object by the installation engineer.
👉 Read also: MultiTransmitter: The wired alarm second life and security control via smartphone
911: Ajax monitoring station
In 2018, we introduced Ajax PRO Desktop, a software for security company engineers that simplifies our security systems' installation and administration. And after half a year, the alarm monitoring function appeared in the program. This product was not ready to compete on equal terms with eminent monitoring stations. Still, it allowed us to gain valuable experience and learn the main pains of monitoring service. To introduce 911—the Ajax cloud monitoring software — two years later.
With 911, the company is ready to monitor security systems' alarms in just a few minutes. And this is not an exaggeration. There is no need to worry about the purchase and configuration of servers, the organization of network infrastructure, dedicated IP. Just connect your computer to the Internet and log in to your Ajax PRO account. Even a weak laptop will work: all processing takes place in the cloud.
Scaling will no longer be a problem for a monitoring company. With the growth of the customer base, it will not be necessary to establish new infrastructure. 911 is built on technology designed for heavy-duty. Today our servers processe a million packets a minute, and we can double this figure in a week. We guarantee 99.9% Ajax Cloud server availability.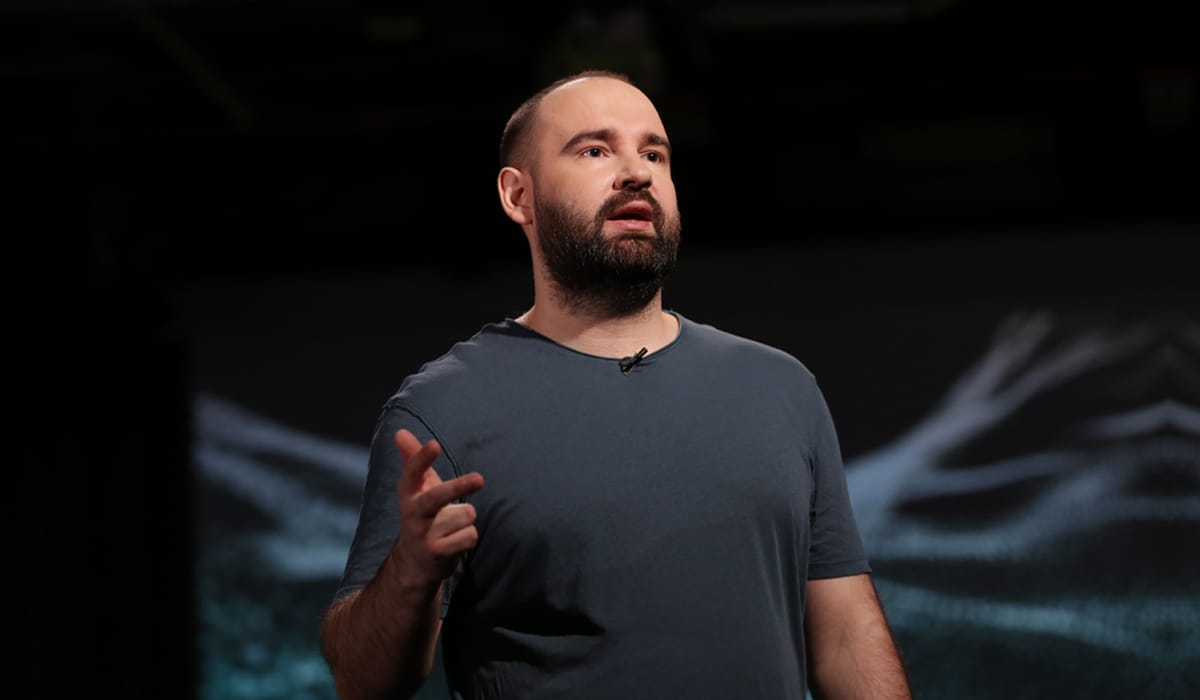 Aleksandr Konotopskyi, Chief Executive Officer
We took care of backing up data of security objects, app settings, and the monitoring station event log — 911 users always have access to a one-year archive of events. The company does not risk losing valuable information due to a computer breakdown, and its work will not stop in case of emergency: 5 minutes and any computer transforms into the operator's workplace.
The 24-hours and even 15-minutes ping by monitoring station go into the past. 911 will find the loss of connection with an object in less than 1 minute. This is Grade 4 level signaling. And this in no way increases the load on the computers of the monitoring company. 911 gives customers a banking level of reliability.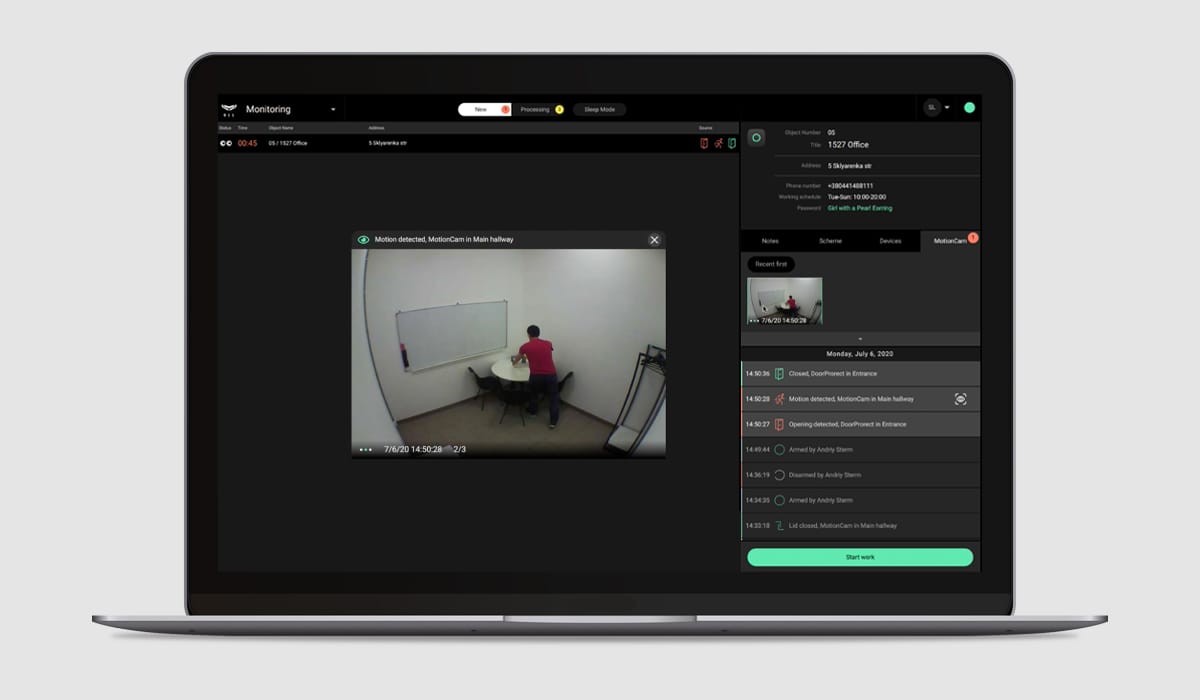 The new monitoring station app is deeply integrated into the Ajax ecosystem. The hub devices' information and settings are available to the operator immediately after adding the object. Forget about the manual transfer and mechanical errors. Visual verification by MotionCam detectors support is in-built. Even before the alarm is acquired for processing, the operator sees the alarm's cause in motion. 911 can be used to provide a mobile panic button service. When pressing the panic button in the Ajax app, the operator will see the smartphone coordinates and will be able to send a rapid response unit to help the client.
And one more important argument in favor of 911: our support works around the clock and seven days a week.