The history of Ajax Systems
How it began
Ajax Systems was founded in 2011 by Aleksandr Konotopskyi. The company's initial goal at that time was to carve out a niche in producing medium-priced security systems, positioned between inexpensive Chinese brands and pricier Western ones.
First challenges
The team had their first detectors ready within a year. These products proved to be quite successful in the local market. However, when the team presented it at an international exhibition, no one was interested in it. In the global arena, an import-substituting solution isn't enough to turn heads; innovation and uniqueness are key.
Recognizing this, Aleksandr and his team embarked on a mission to design a security system from scratch. This new system would feature its own communication protocol, control panel, detectors, cloud server, and a dedicated mobile app.
Ajax wireless devices and SMRK investments
After three years of development, Ajax Systems unveiled its next generation wireless detectors. The first release included motion, door/window opening, smoke, glass break detectors, and modules for integrating devices with security central units from other manufacturers (since Ajax hadn't developed its own central unit at that point).
A proprietary radio protocol Jeweller was created for the operation of the detectors. It boasted an immersive range of up to 2,000 meters and remarkable energy efficiency. Ajax devices could run for up to seven years on the bundled batteries. The focus wasn't solely on reliability; design, convenience, and ease of use were also prioritized.
Ajax's innovative approach caught the eye of the Ukrainian venture fund SMRK, co-founded by Oleksandr Kosovan, CEO of the renowned Ukrainian IT company MacPaw. With a $1 million investment from SMRK, Ajax Systems expanded its product range and developed a comprehensive security system.
To ensure top-notch quality, production was set up in Kyiv, Ukraine. Ajax Systems employed 40 people at that moment.
Beginning of international expansion
In 2016, Ajax Systems released the intelligent Hub central unit. This unit seamlessly integrated security devices into one cohesive system, complemented by the Ajax Cloud server and user-friendly smartphone apps for system control.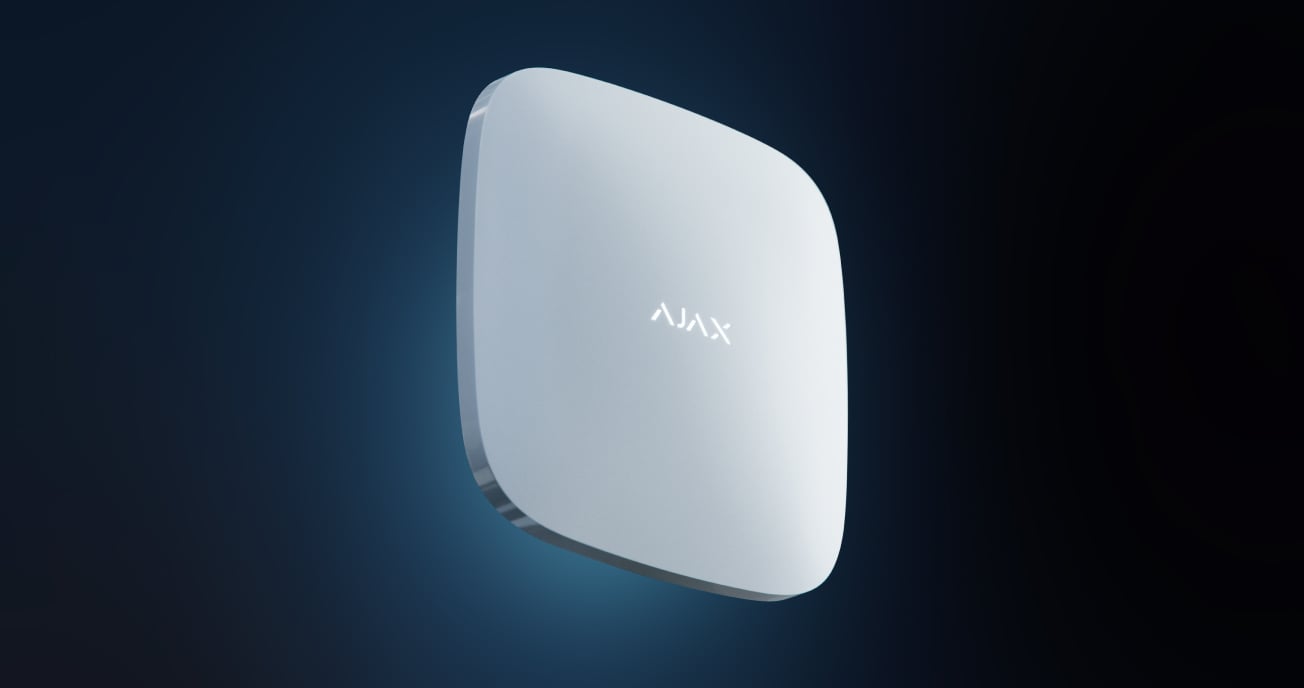 That year also saw the introduction of smoke and leakage detectors, as well as a relay for remote power control. With these additions, the system started protecting not only against robbery but also against fire and flooding. Moreover, users gained the ability to remotely manage electrical appliances in their homes.
Ajax Systems successfully entered the world market in the same year, presenting its products at three major security exhibitions in Las Vegas, London, and Essen.
By the close of 2016, the company's workforce had grown by 2.5 times, totaling 125 employees. The product range had extended to encompass 13 devices, and monthly production had tripled, reaching 12,000 units. Furthermore, Ajax products had made their debut in five countries.
Professional recognition
2017 marked a year of significant accolades for Ajax Systems. The company clinches several awards at international security exhibitions, notably securing the "Security System of the Year" title at IFSEC in England. This success positioned Ajax as Europe's most awarded wireless security system.
The R&D team improved the hub's operating system, naming it OS Malevich. This system boasts high reliability, resistance to viruses and cyberattacks, and is primed for scalability.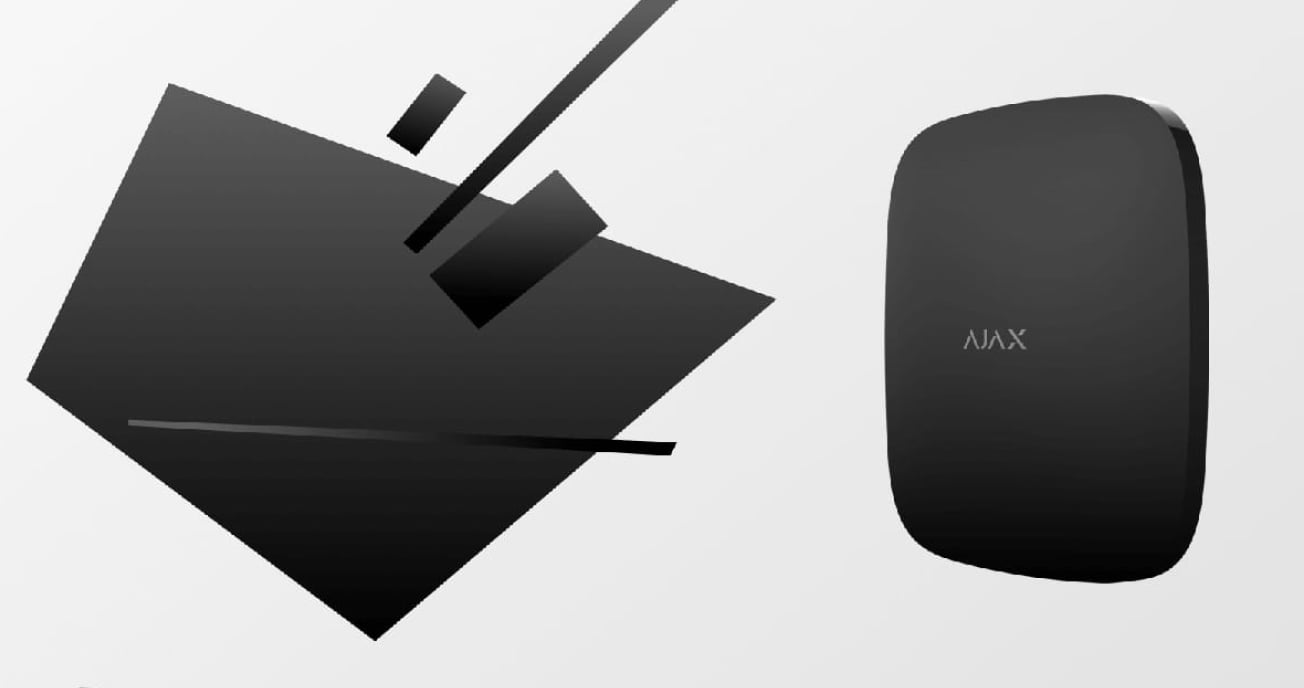 An option for integrating video surveillance has also been added. Thanks to the support of a standard RTSP protocol, it became possible to connect virtually any IP video camera to the Ajax system.
In terms of business metrics, Ajax Systems showed impressive results: a fivefold increase in sales volume and an expansion from 45 to 67 countries in its global footprint. Notably, sales surged in countries like Italy, Spain, Norway, Sweden, and Denmark.
By the end of 2017, the team had grown to 230 employees, and production rates had risen to 44,000 devices monthly.
Preparations for the next breakthrough
2018 was a pivotal year for Ajax, marked by refactoring. The primary focus was streamlining the company's internal processes, especially gearing up the production for further aggressive growth.
Ajax successfully navigated the European quality audit, receiving a certificate of compliance with the European standard EN 50131 and achieving Grade 2 under the 5th scheme.
One of the priority goals for the year was the launch of outdoor protection devices. The line was opened by MotionProtect Outdoor, an outdoor motion detector with two-stage protection against false alarms.
Another milestone was the release of Enterprise API, an interface for integrating Ajax products with third-party services and apps.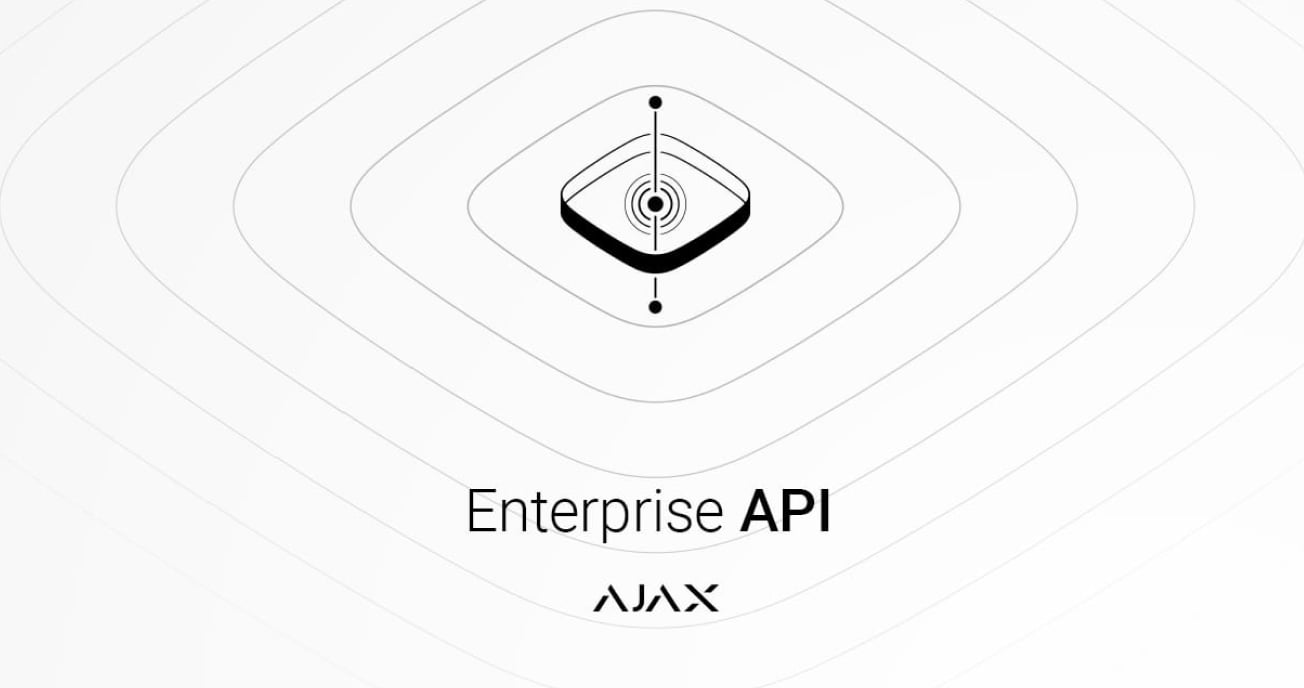 The company has celebrated the production of its one-millionth device. The team increased to 450 people, and the output exceeded 100,000 detectors per month.
Multi-release, smart home, and $10 million from Horizon Capital
2019 marked a significant release in Ajax history — the Multi-release. The company presented several major novelties and updates at once:
Safe photo verification of alarms became available for Ajax thanks to the release of a new

Hub 2 control panel

and

MotionCam

detector with a photo camera. Exclusively for MotionCam, the Ajax team has developed Wings radio protocol, ensuring secure image transmission in under 9 seconds from distances up to 1,700 meters.
Ajax took significant strides towards smart home integration, introducing new automation

scenarios

for both security and comfort. The line of automation devices was extended with

Socket

smart plug, while

Button

received an alternative mode for scenario control.
The new intelligent

ReX

radio signal range extender increased the potential Ajax coverage area from 12 to 16 km². With the OS Malevich 2.8 update, Ajax hubs can operate with up to five ReX range extenders simultaneously, increasing the maximum coverage area to 35 km².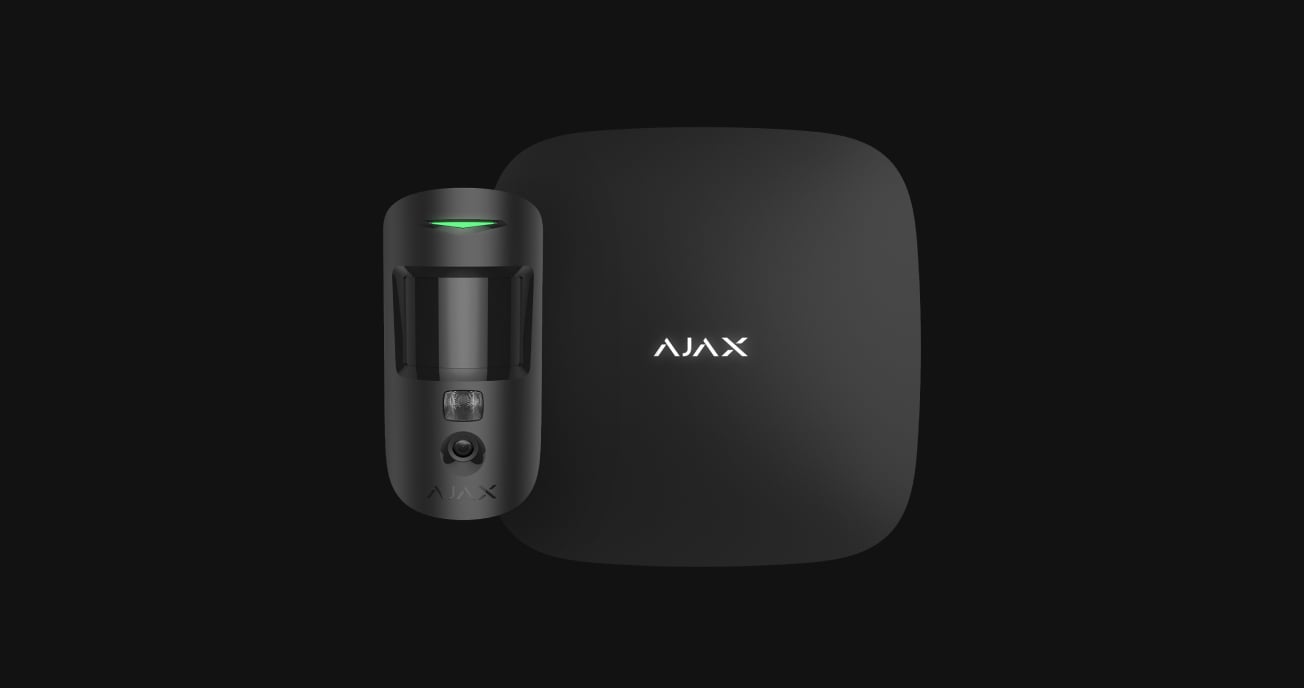 It also became possible to connect Dahua, Hikvision, Safire, and Uniview cameras and DVRs to Ajax. Now, this process takes less than a minute with no additional adjustments.
The company's remarkable performance, both locally and globally, caught the attention of international fund Horizon Capital, leading to a $10 million investment. The long-term goal of the partnership is to put Ajax Systems on IPO.
The company kept expanding. Monthly production volumes increased to 220,000 devices, market presence expanded to 93 countries, and the number of employees became over 800 people. A new R&D office was opened in Kharkiv, along with representative offices in the UAE and the UK.
Ajax Special Event, partnership with Andriy Shevchenko, and protecting a UNESCO site in Norway
2020 has been a year of great challenges. The security industry has faced serious challenges because of the COVID-19 pandemic. However, Ajax Systems believes that any crisis brings opportunities.
The pandemic deprived Ajax team from meeting partners and installers in person, but the company pivoted to an online platform to showcase its latest products. This is how the first Ajax Special Event was held, a large virtual presentation of Ajax's new devices and updates. It was broadcasted for partners and users from 120 countries in nine languages simultaneously. Ajax team presented eight innovations, including Hub 2 Plus, MultiTransmitter, StreetSiren DoubleDeck, and monitoring software 911. Another highlight was the new Ajax product video shot in the spirit of Hollywood blockbusters.
The summer update of OS Malevich 2.9 included hub data import and a number of additional features, while the fall release of OS Malevich 2.10 presented the function of alarm confirmation with multiple detectors, new DoubleButton device, and compliance with the key British standard, PD 6662.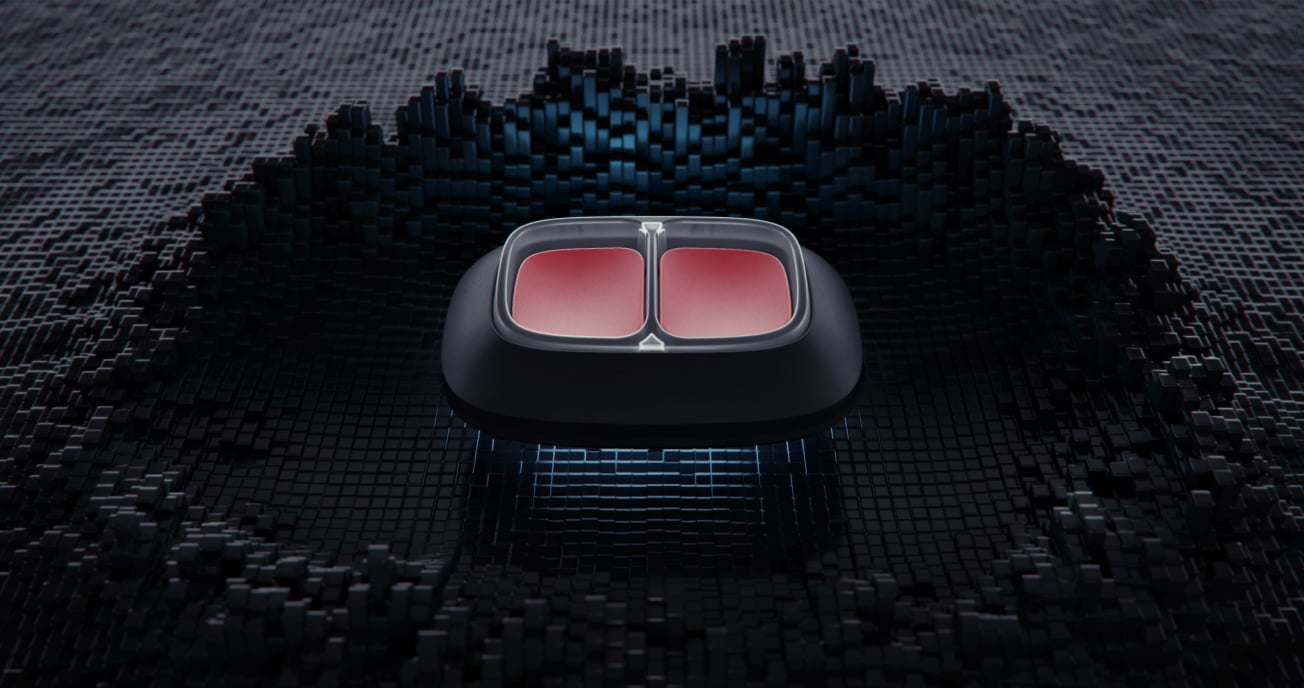 Another important event was the partnership with world football legend Andriy Shevchenko. He became an Ajax ambassador on the Italian market and starred in a series of videos for a joint digital campaign.
Additionally, 2020 became a year of trust for Ajax. The system was entrusted with fire protection of historic buildings in Norway, and multi-story buildings in the Czech Republic, as well as the protection of production facilities of a large agricultural holding.
It's also worth noting Ajax was joined by the best sales directors to strengthen the company's position in the UK, South African, Italian, and Iberian markets, as well as to develop local teams in these regions.
Thanks to the Translator app updates, the most popular in Europe monitoring apps — Manitou, Horus, SBN, WBB, Patriot, V1, F1, Sentinel, Kronos, and ABsistemDC(NG)v2 — started supporting new features of Ajax systems, including photo verification.
Despite the difficult global economic situation, Ajax Systems continued to grow. The company opened its second plant and increased production output to 450,000 units per month. The number of system users has grown to 830,000, and the number of company employees has increased to 1,500 worldwide.
Fibra, 18 new products, 2 new R&D centers, and the first million users
2021 stands out as a pivotal year for Ajax Systems, marked by milestones like reaching one million users, launching the new Fibra wired product line, a record number of product releases, and undertaking projects that once seemed beyond reach.
The Ajax logo now graces diverse locales: from a multi-million-dollar yacht in the UK, to ​​a cell tower in Bangladesh, Swiss railway, a mushroom farm in Turkey, museums in Denmark and South Africa, the 19th-century castle in Germany, the hospital in the UAE, and even the research base in Antarctica.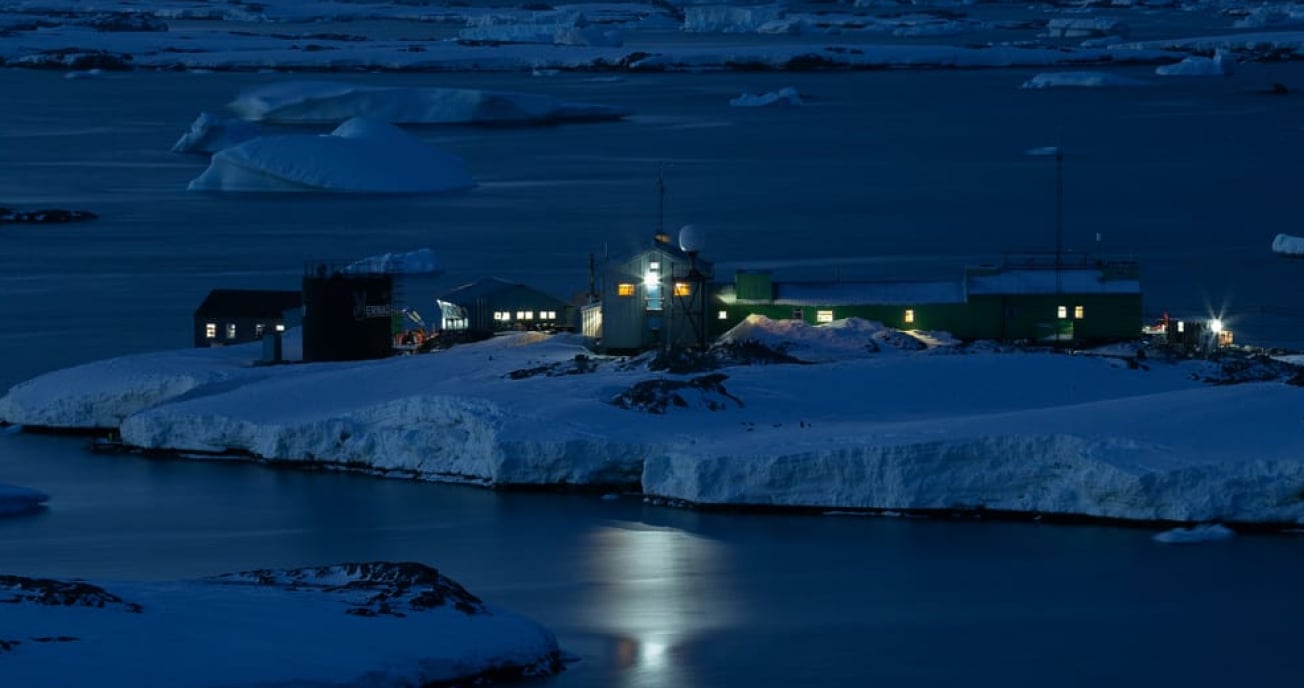 The Ajax Systems team employed 1,734 people, including 374 engineers. In 2021, the company opened new R&D offices in Vinnytsia and Lviv and acquired the Concepter team, a design and product development studio. Concepter's engineers enriched various Ajax Systems R&D teams and strengthened their expertise.
Thanks to the comprehensive R&D improvement, the Ajax product line has grown to a record 18 new devices over the last year, including the revolutionary Fibra wired line. The new products were traditionally presented at two Ajax Special Event virtual presentations.
Ajax's global expansion has also continued. The company has put together strong local teams in the UK, Italy, France, Iberia, and South Africa, and acquired skilled regional sales managers to strengthen its position in Northern Europe, the Balkan and Adriatic regions, Benelux countries, India, Australia and Oceania. Also, at the beginning of 2021, Karl Robb became Ajax Systems Independent Board Member. Karl started optimizing corporate governance and preparing the company for going public.
As offline events were gradually returning, Ajax attended 16 international exhibitions in nine countries, including Turkey, India, and the USA.
In Ukraine, Ajax was best remembered for the large-scale advertising campaign "Your protection in an imperfect world". A situational partnership with Darijo Srna resulted in a long-term collaboration: a Croatian defender and UEFA Cup winner became Ajax Systems' brand ambassador in Croatia.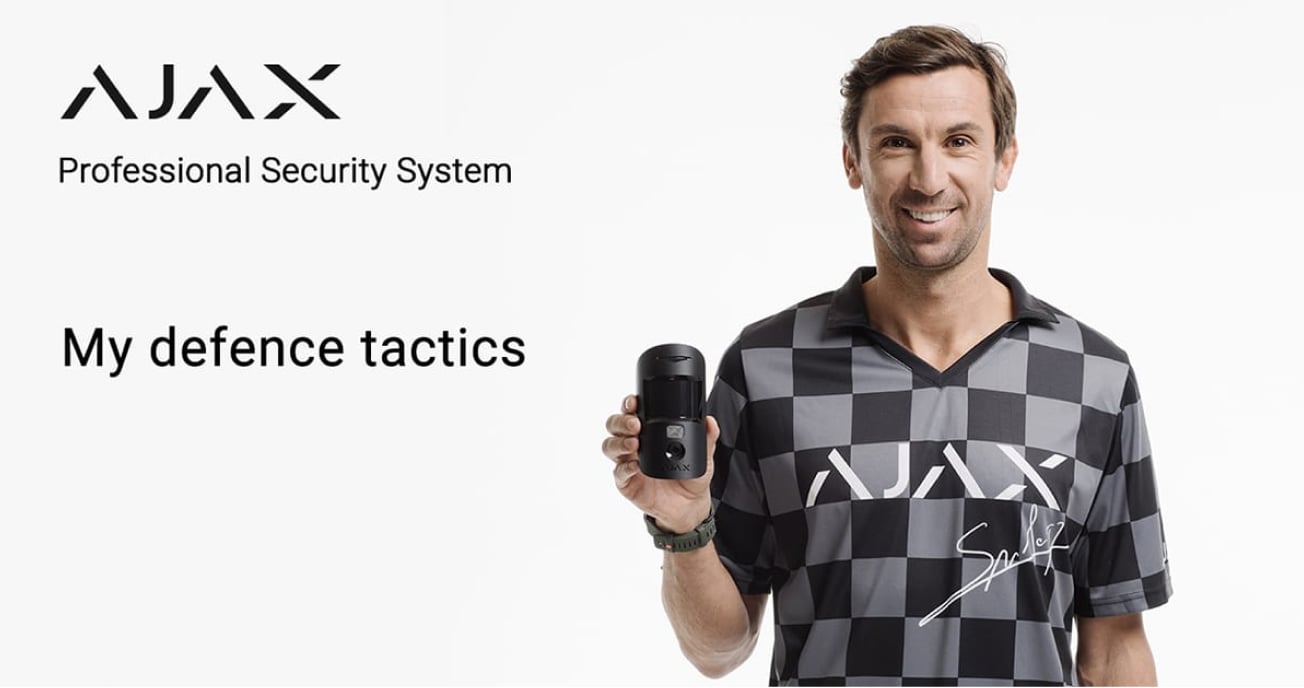 By the end of 2021, Ajax Systems had risen to become Europe's largest manufacturer of security systems. The number of countries of presence has increased to 130, and the number of Ajax users has reached 1,250,000.
War, entering new markets, factory in Turkey, and Special Event: Comfort Zone
2022 was about perseverance, hard work, and the ability to use crisis as a powerful motivator. No one expected that a new challenge would be russia's full-scale invasion of Ukraine. Yet, even the war did not stop Ajax Systems from growing, constantly cooperating with partners, and helping to bring victory closer.
Despite all the challenges, Ajax Systems' revenue increased by 35%, and production capacity doubled compared to the previous year. The company opened a factory in a safer region of the country, created new job positions there, and relocated many employees.
Shipments to partners were resumed within three weeks, and the full production cycle within five weeks. All this against the backdrop of bombing and new logistics challenges.
At the same time, Ajax Systems opened its first factory abroad in Turkey and continued to expand its product lines. By the end of the year, the company reached a presence in 169 countries and entered the markets of North and South America, including the USA, Canada, Argentina, Uruguay, and beyond.
The theme of the new Special Event was the Comfort Zone. At the presentation, the Ajax team traditionally showcased a number of updates and products including the LightSwitch smart light switch, LifeQuality air quality monitor, new FireProtect 2 fire protection series, and WaterStop water shutoff valve with remote control.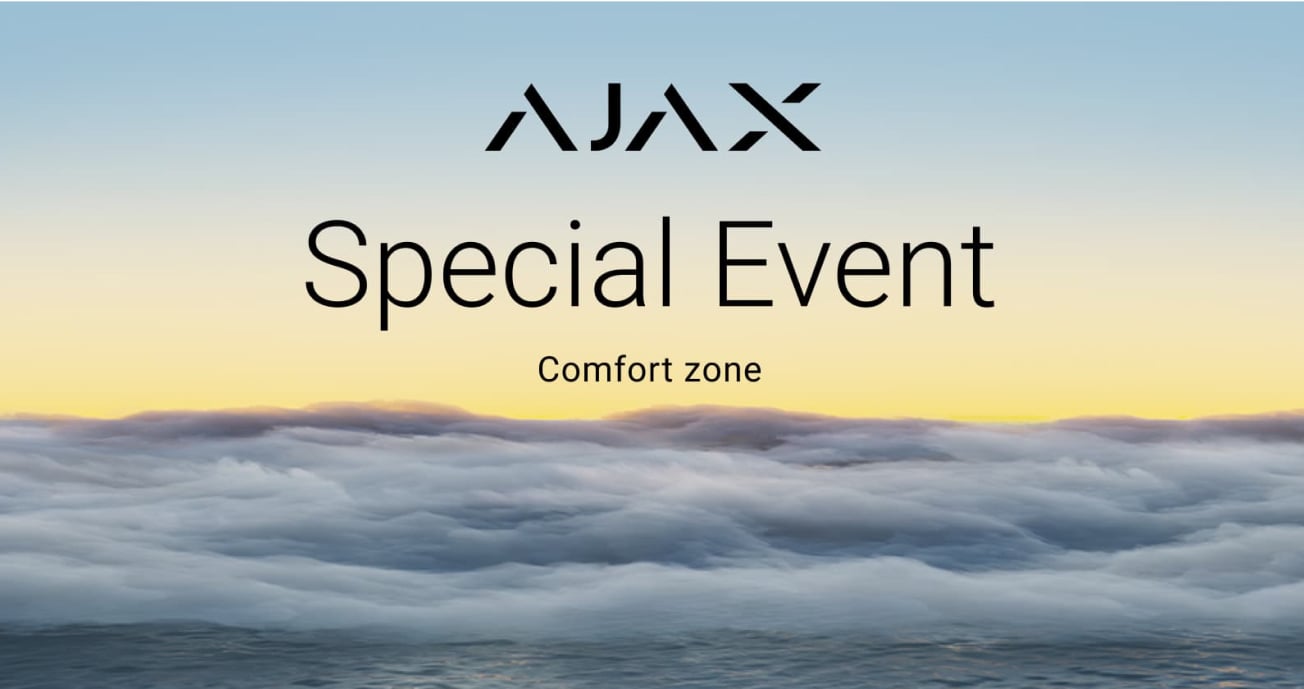 The company switched to a single Ajax Partner Portal for high-quality and fast correspondence with partners, rebuilt its own training system, launched an updated Ajax Academy, and paid special attention to the development of the Ajax community. Ajax Systems took part in 51 exhibitions in 32 countries, conducted 169 webinars and other various offline/online events, launched a new website page Customer Stories, and received the prestigious professional GIT Security Award.
Apart from this, Ajax developers jointly worked on the Air Alert app for smartphones, which warns Ukrainians about air raids. Today, the app has over 20 million downloads and saves people's lives.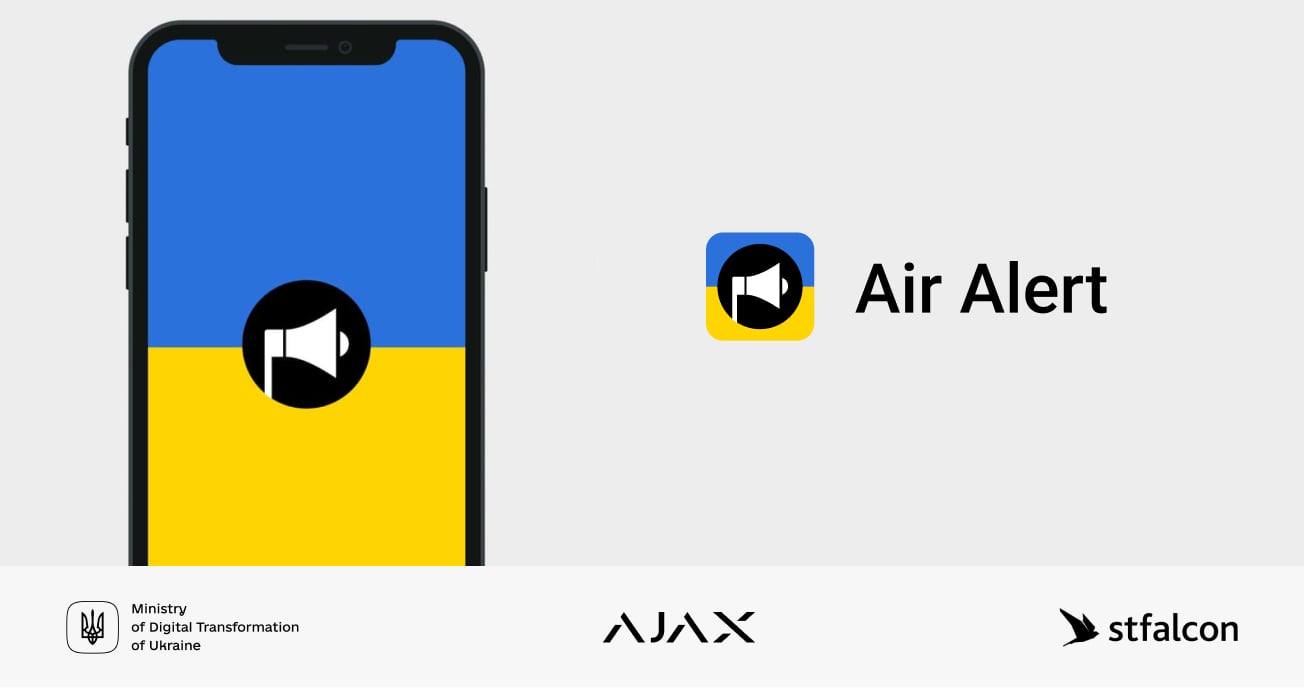 The Ajax team reached 2,620 employees, and the number of people in the R&D department doubled. The product line was extended to over 70 wired and wireless devices.